Home

Blush Bridal Lounge
About this Vendor
Unveil The Possibilities!
Blush Bridal Lounge is Austin's leading destination for style savvy brides. We feature a wide selection of bridal gowns and accessories by some of today's leading designers. Expect an incomparable level of customer service, variety, and product knowledge not offered anywhere else in Austin!
Details
Wedding Dresses, Dresses, Alterations, Custom Designs, Fashion
Contact Info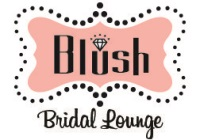 1815 W 35th St, Austin, TX
Wonderful!
Reviewed on

9/26/2014
Sarah A
Blush Bridal is the best! From beginning to end, they provided a sincere and caring experience for me in regards to my dress. I would highly recommend them- their customer service sets them apart!
---
Blush Bridal!
Reviewed on

10/07/2014
Sandy F
When I walked into this charming little shop, I instantly felt at ease as I thumbed through the dresses and flagged my favorites. The staff was very helpful and knowledgeable, and Kristin was sure to answer all of my questions. We had a large party of girls for a dress fitting, and the Blush staff was very welcoming and accommodating. The dresses are gorgeous and unique, so they pull you in. Although I was trying to decide between two dresses, there was never any rush, and Kristin took time to go through my likes with each. I would definitely recommend Blush Bridal to any bride searching for her perfect dress!
---
Helpful and patient!
Reviewed on

9/26/2014
Kate B
I had a very difficult time finding a wedding dress! I went to almost every bridal store in Austin (some of them twice). Blush was so patient with me as I made my decision and made the whole process so enjoyable. At the beginning of my dress hunt, it was the first place I really had some success and had fun! I didn't feel pressured and felt like they gave me honest feedback!
---
Above and Beyond
Reviewed on

4/28/2015
Carly R
I can not say enough good things about Blush. I purchased my wedding dress at a store in North Carolina, which turned out to be a nightmare I am still dealing with (my wedding is in three weeks, I ordered my dress 11 months ago, and I still have no wedding dress. The store refuses to give me a refund and I have since had to purchase another dress.) I went to Blush to order my veil and talked to Kristen about the situation with my dress. She went above and beyond what she had to do, contacted their rep for the designer, and called me back the next business day with information. She talked me through what my options were and listened to me complain. She could have easily said that stinks for you and done nothing else, especially since I didn't purchase a dress there (I desperately wish I had, then I would never be in this situation). So thankful to have come across a genuinely nice person in this awful experience. I will forever be recommending and sending business their way.
---
great experience!
Reviewed on

4/15/2015
Alicia B
This was the first bridal salon that I tried on dresses at, and it's where I bought my dress. They have a medium size selection of beautiful dresses. My goal was to get one that was form fitting but they just weren't looking right. So the lady helping me went in a totally different direction and brought me a poofy A line dress which ended up being my dress! The only thing I didn't like about the salon was that I had to try on the dresses in front of my entourage, which was awkward, but I think most salons are like that. Otherwise, loved the salon and would recommend!!
---
I love Blush Bridal Lounge
Reviewed on

9/25/2014
Hayley H
I found the most perfect dress @ Blush! The ladies are so helpful and dedicate quality time to making sure you find the right dress for your big day! I highly recommend Blush Bridal Lounge for the quality service and beautiful selection of wedding dresses!
---
Blush Bridal
Reviewed on

8/22/2014
Rachel J
Absolutely wonderful. Great list of referrals for alterations. Very friendly and easy to work with. Gorgeous selections.
---
Not much to choose from.
Reviewed on

8/03/2014
Morgan R
The shop was nice but very small. Not many dresses to choose from at all. If they had had more we would have loved them!
---
The PERFECT Dress!!!
Reviewed on

7/15/2014
Kailee J
I cannot say enough good things about this boutique! It is a house turned into a dress shop. The windows everywhere produce the best natural light and the dresses in every room are spaced out enough to where you can actually see them instead of being crammed in on the racks. They allow you to walk around in your dresses and take pictures unlike most bridal stores. The dresses were absolutely gorgeous and unlike any other dresses I had ever seen. I went in asking for a dress with lace on top and tulle on the bottom, not even sure if that dress existed and walked out with the dress of my dreams. I knew it was the perfect dress the moment I put it on, but honestly loved every single dress I tried on!!
---
Staff knows what tney are doing
Reviewed on

5/14/2014
Ashley S
This was the 7th store I had been in and after seeing a ton of dresses that all looked the same, I was running out of hope. When I walked in they sat down with me and asked what kind of dress I was looking for and what my wedding was going to be like. Then they said that i could look around and pull some dresses I liked, but she was also going to pull some she thought would be great for me. The one SHE pulled was THE dress for me! I put it on and everyone in the store raved about it. It was SO perfect. It was exactly what i was looking for.
---
Thank you!
Reviewed on

3/23/2014
Elisa C
SO many wonderful designer and dresses to try on! I was definitely one of those brides that could not make up her mind! I tried on dresses twice here before deciding between two. Everything was perfect until the day I went to pick between the last two. I felt like I was pressured to get the more expensive one, and then it was ordered waaaaay too big (I'm a size 8 street clothes and they ordered a 16). I felt like the alterations were more complicated and expensive because of this- however, it's better than too small! Other than that, it's a great place to buy a wedding dress.
---
The best!
Reviewed on

2/19/2014
Kaileen G
I love everything about Blush Bridal Lounge!! The owner (Erica) and store manager (Kristin) are both experts in helping brides find the dress of their dreams. I visited Blush Bridal three times before deciding on my gown -- and each time I felt more comfortable and excited about the experience. The shop is relatively small, but has an excellent selection of gowns. I would highly recommend Blush Bridal to any bride who is looking for the perfect dress!!
---
My wedding dress was amazing!
Reviewed on

12/30/2013
Theresa G
Very friendly staff, very cute little boutique. I found my wedding dress here and it was beautiful. They also have a sister store that is a consignment as well called Second Summer Bridal. Couldn't say more great things about this great local shop!
---
Lucky Walk-in
Reviewed on

11/24/2013
Rachel
My mom and I were looking up wedding dress places in Austin, and happened to be right around the corner from this one, so we stopped in without an appointment or anything. They happily showed us around and helped me pick out dresses to try on. It was a cute little shop, with wood floors and a nice dressing room. We went to one of the big chains afterwards and thought Blush was so much nicer. All of their dresses were reasonably priced as well. Even after trying other places, I ended up getting my dress here.
---
Dress
Reviewed on

9/25/2013
Elizabeth G
Blush has gorgeous selections. This is my favorite wedding dress shop in Austin. There were so many selections with a variety of price points. They also have great accessories. Veils and belts are also affordable. They have great seamstresses in house. Also, they have an "outlet" store, off Anderson, which is helpful for those on a tight budget.
---
Fairy Tale
Reviewed on

7/05/2013
Carolyn P
Although we had less than 6 months before the wedding, Amanda at Blush Bridal managed to get my daughter's dream dress to her 3 weeks before the wedding. She also recommended the perfect alteration seamstress. Blush is a small boutique, but they have a lovely selection.
---
AHHHH-MAZING
Reviewed on

6/24/2013
Alex W
Don't go anywhere else!!! They have boutique dresses at a better price and their goal is to help the customer not themselves! When I needed to move my wedding date up they made my dress order change stress free and made me feel like they were on my side! LOVED EVERYONE THERE! Wish I had reasons to buy more dresses from them :) GO, you will not be disappointed!
---
Great Shopping Experience!
Reviewed on

6/17/2013
Kendall J
The ladies here are so helpful! They didn't mind that I wanted to try on tons of dresses (I had no idea what I wanted), and that I came back a couple times to be sure. Very friendly and comfortable, no-pressure dress shopping experience!
---
Dream Dress
Reviewed on

5/14/2013
Melissa
I LOVED Blush Bridal Lounge! After a day of wedding dress shopping with no luck I was told about Blush by another shop, I immediately called them and like it was destiny, they had a cancellation and was able to take me right away! They have the cutest shop and a great selection of dresses! It was literally the last dress I tried on at Blush that turned out to be the "one" I actually cried! The girls there were so sweet every time I went in and I had such a great experience there!
---
failure to deliver
Reviewed on

3/27/2013
Virginia W
I struggle when writing this review between 2 and 3 stars. Ordered 5 flower girl dresses from Blush, 2 in one style, 3 in another. We did this well in advance of the wedding (5 months) as one of the girls was going to need extensive alternations. 1st problem, when paying the price on one of the dresses was suddenly $50 more expensive than what was quoted and written down the day before- yet the quote was not honored. Went through with the purchase because they were the dresses we wanted. Promised delivery was the last week in January. A week before the dresses were to be delivered Blush called and said there was an issue with one of the dresses. One of the designs had been discontinued and there was not enough fabric to full fill our order. She said we had 2 options- pick another dress from the same designer and delievery date would be met, or get a refund on the 2. After 2 very rushed days of visiting other vendors, were had no option but to order a replacement Jessica Lynn as it was so close to our wedding date, no other vendor was able to complete the order in time for the wedding, let alone in time for alternations. We picked a dress and accompanying sashes. Due to the change in the dresses we needed to change sash colors on the other design to make them coordinate, however, we were told this was not possible, the dresses were already done. Only after expressing serious decontent at this were we told they would cut additional sashes so the dresses would look good together. We placed the order and were told delivery would actually take place 3 weeks later than the original promised date. Now let talk compensation. What did Blush do to make it right? Initially they were only going to refund the cost of overnighting the dresses. The sales woman also indicated she was doing us a favor as the dress we ended up with was more expensive than the original selection (by $20 each). We had to point out the dress was only more expensive as the original was discounted 10% since we purchased the same weekend as our initial visit. Overall, she seemed frustrated and put out. We tried to approach it from a "its ot your fault, but it is the salon's responsibility" perspective and where it was frustrating, try not to take it out on her as a person. We felt like she did not take responsibility and treated us as though we created an inconvenience for her. At one point she steped away and came back with a miraculous change in attitude and said she would be crediting back some money. This was appreciated, but I would have rather saved the stress. Luckily the dresses arrived in time for alternations and looked great. I actually think the second dress was better than the initial selection, so it worked out. The bottom line though, Blush was selling a discontinued dress without notifying the customer. Additionally, getting notification a week before scheduled delivery they cannot complete an order is entirely unacceptable. Also, Jessica Lynn offers a variety of customizations of fabric type and color, however, Blush only allows for a few specific options. Jessica Lynn dresses are expensive but well worth it. If you are going this route I would recommend going with a bridal salon which allows you to explore all the possibilities the designer has to offer
---
My Dress
Reviewed on

3/17/2013
Lindsey H
Absolutely wonderful experience. They made finding a dress fun and not stressful. Great knowledge and very helpful.
---
Feb wedding
Reviewed on

3/16/2013
Dulcie D
I found my wedding dress here and it was the best experience!! Cute cute cute boutique style shopping; much better than those big box wedding dress shops!!
---
JJ
Reviewed on

12/04/2012
Jennifer a
Found my dream dress here! It is so fun inside and makes the shopping experience such a memorable time! Highly recommend this place!
---
Loved it!
Reviewed on

12/04/2012
Kristen K
I initially didn't like any of the dresses on the hangers, but she insisted I may like the dresses when I put them on. Little did I know that I would find my dress that day! I loved my dress. It cost more than I originally wanted to spend, but she did give me a discount for it because I bought it off the rack, which helped. But when a wedding is a once in a lifetime event, you can spend that little bit more!
---
Fantastic bridal boutique!
Reviewed on

10/31/2012
Amy J
I visited eight bridal shops on my wedding dress hunt in Austin, and Blush was by far my favorite and best experience. (I did find my dress here, after all!) First, the boutique itself is exactly what you picture a bridal boutique to be: quaint, vintage, luxe, well-lit, and full of beautiful dresses and accessories. The associates were helpful and friendly and were always available to answer my questions. They have a great "same-day" policy (or, at least, they did the day I was shopping!) where you receive a discount if you buy a dress the same day of your appointment. We actually ended up returning to Blush at the end of the day after two more appointments to purchase the lace, fit-and-flare Tara Keely dress I had fallen in love with. I highly recommend Blush for Texas brides!
---
Send Message