Home

Boca Raton Bridal & Consultants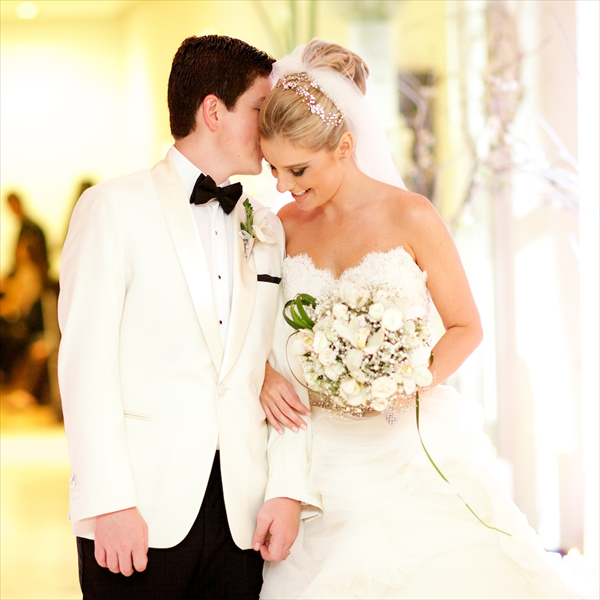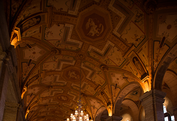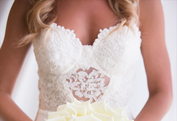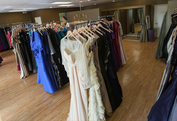 About this Vendor
Boca Raton Bridal & Consultants
Everything for your wedding and you at Boca's largest couture designer showroom. Visit our elegant salon for a truly personal shopping experience. We carry a large collection of couture gowns, bridesmaids, and accessories. By appointment.
Details
Bridesmaid Dresses, Flower Girl Dresses, Mother of the Bride Dresses, Wedding Dresses, Dresses, Alterations, Fashion
Contact Info

3591 North Federal Highway, Boca Raton, FL
WONDERFUL. WONDERFUL. WONDERFUL.
Reviewed on

7/26/2013
Dana F
As you can tell by the title, I honestly could not have had a more positive experience choosing my wedding dress. This was the second place I had gone to to look for my dress, and I could not be happier that I visited Boca Raton Bridal Consultants. As soon as I started to... Read More describe what style of gown I was interested in, I was told that I would love a dress that they had JUST received that day and had just taken it out of the box maybe 10 minutes before I had walked in the door. Sure enough, I FELL IN LOVE WITH IT AND I SAID YES TO THE DRESS. It was absolutely meant to be and I cannot gush enough about it. Megan, who was helping me find dresses, was an absolute pleasure to work with and made me feel extremely comfortable throughout the entire process (though it didn't take too long to find THE ONE!). I would hands down recommend this place to anyone who is looking for an easy and relaxing experience going wedding dress shopping. Thank you so much for my beautiful dress! I cannot wait to show it off!
---
Excellent Selection and Service
Reviewed on

7/02/2013
Kristin W
My experience at Boca Raton Bridal & Consultants was excellent. I found my dress right away and the staff made the process completely painless. The dress selection was huge and everything was organized laid out beautifully. You don't have to sift through giant racks of... Read More smashed dresses like some other boutiques I visited in Boca Raton. I also opted to have my dress tailored there in the store as well, which was a great decision. The appointments were quick and easy, and the seamstress did a wonderful job. Any bride to be MUST check out this shop when they start shopping for their wedding dress!
---
I would go nowhere else
Reviewed on

6/01/2013
Farryl S
From the moment I walked into the salon Jack made me feel like a bride. He genuinely listened to what I was looking for and what my price point was. He allowed my mom and I to really enjoy this one time experience. As my wedding came closer I really got to see what it meant to... Read More be one of Jack's brides. There are not words to describe what he did for my mom and I. Three weeks before my wedding we had a family crisis which cause me to miss one of my last fittings. Without a though Jack re booked me into a non-exsitant spot for the next week. Piadad, the seamstress, can do anything. She did amazing things with my dress. I wanted straps added to my dress and she added straps that looked like they were originally there. My mom bought her dress at another shop and had a terrible experience that left her with an unwearable dress a week before the wedding. Jack again came to the rescue. He had my mom bring her dress and made sure that it was fixed before the wedding. In short I would send everyone to this shop. It was the best experience that I could have imagined.
---
Thanks Boca Bridal
Reviewed on

11/03/2015
Boca Bridal has a great selection of dresses - lots of different styles so you can truly fit your personality. The staff is knowledgeable, friendly and accommodating. Dress shopping can be stressful - but they make it easy. Thanks Boca Bridal for an amazing wedding day!
---
Reviewed on

10/27/2015
Shelby C
All I can say is "Wow". I had an outstanding experience here and am so happy this is where I chose my gown.
---
Amazing experience.
Reviewed on

10/19/2015
Claire H
From start to finish Boca bridal were fabulous and so incredibly helpful and professional. They helped me find my dream dress and all my bridesmaid dresses. Highly recommended Boca bridal to any bride they cater to any budget big or smal.
---
Amazing Wedding Gown!
Reviewed on

10/19/2015
Jenna G
I purchased my Stephen Yearick wedding gown from Boca Raton Bridal. Although I ended up spending more than I would have liked on the dress, it was absolutely stunning and worth every penny. I am still in awe about how gorgeous my dress was! The staff was great and attentive and... Read More the alterations lady, Piedad, did an incredible job. All alterations were done perfectly during the first fitting. I highly recommend checking out Boca Raton Bridal!!!
---
Awesome service!!
Reviewed on

10/07/2015
Ana R
Great service! My wedding was elsewhere and they shipped it for me! The alterations were flawless!!
---
Boca Raton Bridal
Reviewed on

9/25/2015
Shannon M
i had a amazing experience even when changes needed to be made a week before my wedding the owner made me feel nothing but comfortable and confident that it would all work out and it did and I felt beautiful.
---
Reviewed on

9/18/2015
Look no further! First and only dress store I needed to go to for wedding dress. Beautiful Boutique in East Boca. A wonderful selection of bridal dresses in all price range and range of designers. Also nice selection for bridesmaid, and flower girl dresses. I did end up... Read More being a bit of a problem bride by one month before my wedding decided that I no longer loved my wedding dress and almost in fact hated it! I was devestated. I knew with only one month to the wedding I was trapped with a dress I didn't love. I sent an email to the store expressing my feelings which is actually pretty hard for me to do. The owner quickly responded with extreme care and sincerity. I definitely felt that the owner, Jan, cared very much and is very passionate in that her brides absolutely love the dress they purchase from the boutique. Blown away by her concern and interest in my dilemma. We quickly set up an appointment to meet and see what we can do about my dress. Serbie assisted me in trying on several other gowns in my price range. But just slightly above price range, there it was, a striking Hayley Paige dress! I tried it on and knew this was what I needed. Serbie said she could tell by the loon on my face this was the dress for me. They worked out some things and came back with the wonderful news and accommodating me and I was able to purchase and walk down the aisle looking like an angel on my wedding day. They exceed expectations in customer service and genuinely care about each bride as though she is the only bride.
---
Beautiful Gowns and Wonderful Service
Reviewed on

6/20/2015
Bruna W
I found my wedding dress at Boca Raton Bridal last November and they were helpful through the whole purchasing and fitting process. They had a large and beautiful selection of gowns at several different price ranges. Gloria helped me find my dress, she made me feel so... Read More comfortable and at ease the whole time. Once I found the perfect dress for me, they were very attentive into scheduling my fittings and making it work for me. The seamstress that help me was great, and when I had a few last minute worries about the fitting of my dress, she and the bridal shop were very comforting and even added an extra fitting so I could be completely satisfied and sure everything was perfect. Would definitely recommend them to anyone looking for a wedding dress!
---
LOOK NO FURTHER!
Reviewed on

4/28/2015
Kristy G
I have to say that I absolutely fell in love with everyone at Boca Raton Bridal! Maria was the most amazing bridal consultant and helped me find my dream Lazaro gown! Jack, the owner, is truly one of a kind. He went above and beyond to make sure I looked flawless on my wedding... Read More day, and always gave his professional opinion. I was truly sad at my last fitting because I am going to miss everyone there! Seabree was absolutely amazing with accommodating me when it came to payments, and we were truly treated like family! I will be referring everyone I know to Boca Raton Bridal! Thank you so much!! Kristy
---
I said Yes to the dress!!
Reviewed on

3/18/2015
Alexandra F
What an amazing place with amazing staff! I found THE dress a couple weeks ago at another place and then made an appointment for Boca Raton Bridal since they carried the dress and the whole collection of the designer. Jack, the owner, is who helped me out today and he made my... Read More experience absolutely wonderful! He hand picked dresses for me based off of what I have tried on and what I like. There was no pressure, just positivity and he made it so easy for me to feel comfortable in speaking my mind about what I liked, loved or disliked. I would recommend every bride to go and have the best experience just like I did!
---
Great Service and Beautiful Gowns
Reviewed on

11/17/2014
Allison L
Gloria and the owners at Boca Raton Bridal were such gems to work with. Even my alterations turned out perfect! I was able to find my dream gown within the first hour.
---
love my dress!!!!!
Reviewed on

12/09/2013
Staci G
i was allllllllllll over the place before i got to jack and jan i been too 10 bridal shop before getting to them jack help me pull it all together and i find the wedding dress of my dreams love love them so much thank you for everyting!!!!!!
---
Beautiful dresses
Reviewed on

7/05/2013
Claire M
There are a variety of different styles and prices to choose from, which is always a plus. The dress consultants are interested in helping you find your best look and the store's bridal mascot dog is so adorable.
---
Best experience and most BEAUTIFUL dress
Reviewed on

3/22/2013
Natalie S
All around, my experience was terrific and my dress was perfect!! The whole team is awesome to work with, they are patient (I never felt rushed or pressured) and understanding.... the exact experience a bride needs when dress shopping. My dress was absolutely stunning (I am... Read More still receiving compliments) and it fit me perfect, which is super important! I highly recommend stopping in and taking a look :)
---
Amazing!
Reviewed on

3/10/2013
Shari S
The dresses here are insane! Jack is the nicest man to work with and took such great care of me from beginning to end! My only complaint is the seamstress... She was extremely lazy each and every time and never wanted to alter my dress from day one. I actually had a few... Read More arguments with her over it. I paid a TON of money for my alterations, more then originally quoted, and she still complained every time my dress was a lot of work. Her work is fantastic, though! Would absolutely recommend to everyone!!!
---
Great selection, staff, and alterations
Reviewed on

3/07/2013
Casey S
I originally went to Boca Raton Bridal looking for a specific dress from a designer they carried. With the help of their staff (Gloria in particular) I ended up finding a different dress that I could not have possibly loved more! I lived out of state but was getting married in... Read More FL and they made everything so easy! I made appointments everytime I came into town. Alterations were a little steep but the dress was tailored to my body...it truly fit like a glove!
---
Good Selection and Service
Reviewed on

2/07/2013
Patricia E
Boca Raton Bridal has a great selection of dresses, friendly staff, and great service. They had my dress on time, were easy to work with to get the dress altered and picked up, and customize whatever you'd like. Their seamstress is so sweet.
---
Truly Unprofessional
Reviewed on

1/13/2013
Elizabeth J
I am sad to report that working with Boca Raton Bridal was a sour experience; they were the only bad vendor I worked with when planning our wedding. Though our initial visit to the salon was warm and welcoming, and my mother and I enjoyed working with one of the... Read More consultants, Gloria, the experience went down hill after I placed my order. Despite being a small bride (size 2), I left my first fitting crying after the woman in alterations was so rude to me about my posture and body. She also refused to make the alterations I was requesting because I would "ruin" the dress. After such a traumatic experience, I decided to pick up my dress, discontinue my association with the salon, and have my alterations done elsewhere. The independent tailor I hired works for a top bridal salon in Miami, and she was able to perfectly achieve the vision I had for my gown -- and I always left my fittings feeling like a beautiful bride to be. It was clear that the seamstress at Boca Raton Bridal was just not interested in taking the time to do the alterations that I envisioned, because they were certainly possible, and only enhanced the dress. The salon was responsive and I paid a fair price for my couture dress, which I truly love (and loved wearing on my wedding day), but I could not in good conscience recommend Boca Raton Bridal to any bride to be knowing what I went through in my dealings with them.
---
Great Store
Reviewed on

1/08/2013
Samara P
I bought all of my Maria Elena jewlery there,my Angela Nuran shoes and my bridesmaids dresses there...they were always very helpful and competent.
---
Wonderful selection and service
Reviewed on

12/15/2012
Nursen U
I visited Boca Raton Bridal because the standard bridal shops just did not have what I was looking for. They have a great selection of designer gowns. Gloria was wonderful! I feel in love with a beautiful Monique Lhullier gown and it was absolutely perfect for my wedding. The... Read More alterations were very expensive but the dress turned out great, a little big due to the week of stress weight loss, but still beautiful.
---
LOVED my dress!
Reviewed on

12/03/2012
Rachel B
I absolutely loved my dress however Boca Bridal did not make me feel like a VIP. My dress was one of the most expensive dresses in the store and I didn't feel like they appreciated my business.
---
Boca Raton Bridal is amazing!!
Reviewed on

10/29/2012
Jillian L
I loved all of my experiences at Boca Raton Bridal. I esp loved Jack, he had us all laughing and having a great time :) He really knows his wedding dresses too. The in house seemstress (I forget her name) did an AMAZING job, she took my dress in over 2 sizes, due to my... Read More weightloss. I would strongly recommend Boca Raton Bridal to anyone and everyone!!
---