Home

Brannan Events & Design
About this Vendor
Brannan Events & Design
Brannan Events & Design is a boutique wedding & design company based out of the Bay Area. We are a husband and wife duo, specializing in creating and executing gorgeous wedding and events. We take pride in creating thoughtful design with artisan details, as a direct reflection of our clients' style. We offer a variety of services including Coordination, Design, and Planning. We look forward to working with you!
Details
Engagement Party, Getting Engaged, After Party, Bachelor Party, Bachelorette Party, Bridal Luncheon, Bridal Shower, Rehearsal Dinner, Welcome Party, Rehearsals + Parties, Ceremony, Cocktail Hour, Day After Brunch, Reception, Rehearsal, Wedding
Destination Wedding Planning, Destination Weddings, A la Carte Wedding Planning, Budgeting, Day-Of Coordination, Full Service Wedding Planning, RSVP Tracking, Planning
Contact Info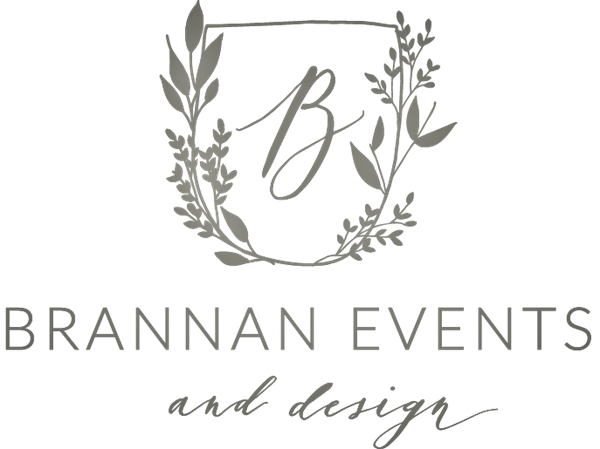 Reviewed on

10/20/2016
Natalie M
Where do I even start? If I could give 10 stars for Brannan Events I would in a heartbeat! Elise and Michael were hands down the reason why my husband and my wedding was a huge hit and ran FLAWLESSLY. From the moment we got engaged, I knew there was absolutely no way we could... Read More plan our wedding alone...and when I found Elise, I knew she would be the first and only coordinator I'd meet with. Elise's calming nature, bubbly personlity, and years of experience in the Wedding industry immeditely sealed the deal. My husband and I got hitched at Ravenswood Historical Site in Livermore, CA. We signed on with Elise for the month-of coordination, and let me tell you, she was incredible the whole way through! During the month of coordination, Elise was there for us 110%. She answered any and all questions that came to mind, and her responses were immediate. When we asked about using different vendors, Elise sent us more than enough options, (well before our wedding), willing and ready to reach out and give a hand wherever need be. Not only did she go with me to finalize the last minute details and decisions with my vendors, she also helped me make some really tough decisions when I was stuck and I'm so thankful for that! On our Wedding day, I didn't feel stressed one bit, which I feel is rare given how many brides I've talked to this past year. I felt happy, relaxed, and very excited! Looking back, I immediately recognize Elise for all of that, including the absolute success of our wedding. All her hard work, support and comfort leading up to and during our wedding spoke volumes. I still have guests telling me how fun our wedding was, and how beautiful everything turned out. I cannot tell everyone how much it means to have someone by your side for YOU on the most special day of your life. Elise was that for us. She had our backs leading up to our wedding, on the day of, and even after. She provided to us so much more than I can even put into words on this review, but I want everyone to know that Elise and Michael are rock stars! Absolute professionals at what they do! -Natalie & Jeff MacKinnon
---
Reviewed on

6/03/2017
Alexandra T
Elise and Michael were very invaluable with my wedding, especially during the rehearsal and day of. I felt like I was able to enjoy the day and not worry about small details because of the amazing timeline that was created and their attention to detail. Elise also worked very... Read More well with the vendors I had and made sure to keep in communication with them and keep them updated, especially our photographers. Elise was also able to handle any issue that came our way and got it handled quickly and professionally including get the correct chairs we ordered delivered after a mistake was made by the vendor. I do not what I would have done without Elise and Michael on the big day and am so glad they were there with all their support and to make the day go smoothly.
---
Reviewed on

1/16/2017
Jennifer H
As a venue owner, we encounter many wedding planners and designers. Elise is far and away one of the best we have had the pleasure of working with. Elise has a warm, outgoing personality and excellent planning and design skills. Her attention to detail and personal... Read More involvement made the bride and groom's events go off without a hitch. For brides looking for a planner who will alleviate all of your stress and handle every detail so you can enjoy every moment of your event, I would highly recommend Elise!
---
Reviewed on

10/31/2016
Brannan Events & Floral Design planned my daughter's wedding! It was a wonderful day for my entire family. We were thrilled with the overall vision and execution of the designs. From the smallest details to the biggest logistical challenges, everything was handled with... Read More professionalism, courtesy and fun!!! I would highly recommend Brannan Events to anyone in need of a true planning partner.
---
Reviewed on

10/31/2016
jeff m
When my wife and I first got engaged she'd mentioned hiring Elise, and at the time I was unsure if wedding coordination was necessary or not. Looking back, I cannot thank my wife enough for hiring Brannan events. There are so many moving pieces with weddings, a ton of decision... Read More making and in general, they're lot of work. Elise and her husband Michael allowed my wife and I to fully enjoy our wedding without a single worry. Out of all the event companies I've worked with (I do Videography for weddings on the side), I've never seen such a great duo! They were accomodating, professional, had a ton of energy, and had no problem handling everything from start to finish. If we didn't have them on our big day, I don't know what we would've done. Thank you Elise and Michael for making our day unforgettable!
---
Reviewed on

10/28/2016
Yassi M
Is it weird that after my wedding, all I could think about was how badly I wanted to stay friends with my wedding planner? Who cares, it's true. Elise was the very first person we hired for our wedding, and it was honestly the best decision we made in the planning process. We... Read More knew Elise was the planner for us immediately. Her positive energy and can-do attitude was infectious. You could instantly tell that she and her husband loved what they do, and that was really important to us when choosing the people that would be around us on our wedding day. She is an effortless problem solver-- every time we came up with a crazy wild idea that was out of reach for whatever reason, she would immediately come up with creative ways that would make our dreams work. We can be pretty indecisive people, and Elise was amazing at encouraging and helping us with every decision so we could meet planning deadlines in a timely manner. She made sure that we kept to our budget, which was super important to us from the beginning. She was consistently available and communicative—during the peak periods of the planning process, I would sometimes receive multiple emails from her on a daily basis. I LOVED IT. Her calm attitude was a godsend during every bridal meltdown that I had over the past year, especially on my wedding day. All I had to do was tell Elise what I wanted… and POOF! It would happen. I would send her emails asking, "Did we get the thing that I wanted? Did we confirm that 'blah blah' was happening?" and she would be like, "Oh! That's done. Confirmed it last week." I remember hearing our pianist play from the ceremony space during our First Look, and thinking to myself, "Oh! The band got here already? And they're in position? AND I DIDN'T HAVE TO DO ANYTHING?" As a bride, I cannot tell you how much of a blessing it was to have a planner that I trusted on my wedding day. All I had to worry about was getting dressed and practicing my vows—and even that was enough to send my heart racing! If I had to worry about the vendors, caterers, officiants, florists, photographers, etc etc ON TOP of all the family members and pressure of my wedding… I don't know what I would have done. Thanks to Elise and her ANGEL of a husband/assistant extraordinaire Michael, I was able to absorb all the splendor of my wedding day with the least stress possible. NOT TO MENTION: My wedding was only a week ago, and all of my guests still won't shut up about how gorgeous and detailed the décor and production was. Everything was planned out and ordered to the perfect detail, and I wish I could take the credit. But I can't, because Elise is a natural at what she does and any bride would be lucky to have her.
---
Reviewed on

10/27/2016
Sharon B
My stepdaughter got married this past weekend and the entire weekend went off without a hitch. It was a destination-wedding weekend, including four planned events with guests coming in from all over the world. I say it went off with out a hitch as if this was an effortless... Read More event, which it was for my family. This is only because we worked with Elise and Mike of Brannon Events! Elise and Mike worked tirelessly all weekend to ensure that every detail, plan, and event flowing into the next, was carried out flawlessly. There is so much that goes into planning a wedding. A year of preparation (for us), scouting venues, finding the right caterer and photographer just to name a few. They were there every step of the way. In the end, Elise and Mike executed on every detail perfectly which resulted in an exceptional weekend for me and my family. Aside from all of the technical support, Elise and Mike were emotionally supportive as well, which was so comforting. They are not only amazing at their jobs but truly genuine people. There are not enough words for me to describe my gratitude to both of them for all the hard work that they did. It was a fabulously beautiful, stress free weekend, which we were all able to enjoy from start to finish. As a mother I was really able to cherish the love between my stepdaughter and her now husband because I knew we were in good hands. I have three other children and I would not consider making a wedding for them without using Elise & Mike! A must for any couple considering getting married.
---
Reviewed on

10/24/2016
America W
Elise is an amazing person to work with. She handles all the details and handles them beautifully! She planned a wedding I was a part of this past weekend and the event was by far the most beautiful wedding I have been to. Somehow, Elise was on top of everything and not a single... Read More detail fell through the cracks. She handled all the vendors, all the setup, and all the timing. No matter the situation she was understanding, empathetic, professional and made sure everyone felt heard. She was so supportive of the bride and groom through the whole process and you can tell she truly cares. I hope I can work with Brannan Events when I the the knot.
---
Reviewed on

9/30/2016
Nicole R
I hired Elise as our Day of Coordinator. Elise is so kind and thoughtful, it was like working with a friend I'd known much longer. She's organized, detailed, and always responsive. I had some sporadic questions and she was always willing to give ideas and advice which was very... Read More helpful. Elise and Mike made sure the set up of our ceremony/reception went perfectly and kept us all on track through the evening. Everything went off without a hitch and we couldn't have been happier! My friends/family commented on how nice and helpful Elise and Mike were the day of the wedding, which just assured what I already knew. I was so thankful to have someone I trusted on site who knew my vision/plan to set up the details I brought and receive everything from the vendors, it looked perfect. I definitely recommend hiring a Day of Coordinator, it alleviates that stress from you and/or putting it on a friend or family member so they can enjoy the day with you. Elise and Mike did an amazing job!
---
Reviewed on

8/05/2016
Paris I
You should hire this company for your wedding! We chose Elise for our flowers for our wedding this past June and we were thrilled with the end result. Even throughout the planning process, she was extremely helpful, kind, and went above and beyond to assure us that she would do... Read More a great job, and she did! We went back and forth through email with pictures and descriptions, and I felt great about everything she was doing for our wedding. She really encouraged participation and input from us, which I greatly appreciated! I was being pretty particular for the type of bouquets I wanted (almost too picky), and she exceeded my expectations for them! She did an amazing job bringing my visions to life and made beautiful bouquets for me and my bridesmaids. Not only were those amazing, she also made lovely floral arrangements for both our ceremony site and our reception. We went with a coral/cream color combo and she really made it look great with the flower arrangements she put together for our centerpieces and other tables. Super classy, elegant and stunning! I could go on much longer about how awesome she is and what a wonderful job she did! She even battled a major traffic backup on her way to the wedding, and still got everything looking amazing on time! Definitely go with Brannan Events and Floral Design for all your floral, arrangement, and planning needs for your wedding. Seriously, you will be so pleased! Thank you Elise, you rock!!!
---
Reviewed on

8/01/2016
We had a great day. Everything was perfect. Hard to imagine; I know, but it was, and if we did not get a wedding planner to help us, we would have been stressed out, sweating the small stuff, and running, running, and running some more. We would not have even had a chance to... Read More enjoy the day. All of the guests said it was first class, all the way. We had a GREAT time! So now the credit. Elise (our wedding planner) found the perfect location, found the perfect food, and she was there running, running, running so we didn't have to. Everything was worth every penny. Simply amazing.
---
Reviewed on

6/08/2016
Jenni P
We absolutely couldn't have pulled off our wedding without Down Buchanan Road! Elise was instrumental from beginning to end, from helping us craft our initial vision, to executing every last beautiful detail! Our day was chock-full of complicated logistics (for one, the sky... Read More dumped buckets of rain on us!), but Elise was the image of composure and professionalism, putting us all at ease. We had the most beautiful, UNFORGETTABLE day thanks to Elise's expertise!
---
Reviewed on

10/12/2015
Lindsey R
Elise, with Down Buchanan Road, did an incredible job easing the stress and bringing thoughts and ideas to my attention that I hadn't thought to consider. She gave me the confidence to know I could relinquish control to her and truly enjoy our wedding day from beginning to... Read More end. Elise has a good eye for detail and did a great job adding additional decorative touches that aided in the overall setting. She also remained composed and professional, not once appearing overwhelmed by last minute changes and adjustments that needed to be made. Elise is knowledgeable and capable of answering any questions or concerns that arise. I am glad I chose Down Buchanan Road's services for our wedding day!
---
Reviewed on

10/04/2015
Callie C
Elise is fantastic! We hired her for the month-of-coordination, and I'm so glad we did! Since we had already hired all of our vendors and planned the "big picture," I thought we didn't need a coordinator. However, I had no clue how to plan the little details, make a day-of... Read More schedule, or manage the vendors. That's where Elise came in. She was super accommodating to our needs and was able to roll with the inevitable last minute mishaps without batting an eye. She was able to take our general decor ideas and make them a beautiful reality. She is super organized and just an overall good person to work with. She's the person you want behind the scenes! She will make your wedding unforgettable.
---
Miracle Wedding
Reviewed on

8/08/2015
Can't say enough great things about Elise and her company, Down Buchanan road! Not only was she able to help me pull off my dream wedding (in under 4 weeks!!) but she helped me find our venue, go dress shopping, put together a budget, did all of our floral design and was able to... Read More coordinate with all if our vendors! I would highly recommend her and her services to anyone looking to have a gorgeous and stress free wedding! If I had any questions she was there to answer them or talked to someone who knew the answers. I wasn't a bridezilla because I had nothing to worry or freak out about. Thank you Elise for the wedding I always wanted !!
---
Meet The Owner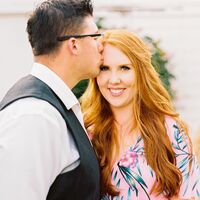 Elise & Mike Brannan
Brannan Events & Design is a boutique wedding and design company based out of the Bay Area. We specialize in creating and executing gorgeous wedding and events! We take pride in creating thoughtful design with artisan details as a direct reflection of our clients. We offer a variety of services including Coordination, Design, and Planning. We can't wait to connect with you:)!