Home

Brianne McMullan Events
About this Vendor
Connecting Modern Creativity & Timeless Tradition
Since my own mother's wedding to my stepfather when I was seven, I can't recall a moment when I didn't enjoy a unique celebration of love. As a kindergarten-teacher turned wedding planner and event designer, I am no stranger to the bumps that can come in even the most beautiful roads! But, when navigated with expertise and a custom build-your-own package, they won't get in the way of your celebration. I build friendships with my clients and curate a boutique experience just for them, so we walk together through the wedding planning season, ultimately creating a custom, break-the-mold reflection of their story so they and their guests have "remember when" moments for years to come.
Details
Engagement Party, Getting Engaged, After Party, Bridal Luncheon, Rehearsal Dinner, Welcome Party, Rehearsals + Parties, Ceremony, Cocktail Hour, Day After Brunch, Reception, Rehearsal, Wedding
Destination Wedding Planning, Destination Weddings, Budgeting, Day-Of Coordination, Full Service Wedding Planning, RSVP Tracking, Wedding Website, Planning

Contact Info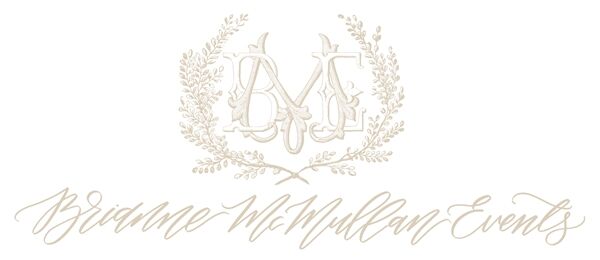 Reviewed on

1/29/2017
Sarah D
Having Brianne McMullan as my wedding planner was the best decision I made for my Wedding. Immediately, I gained an honest, reliable and experienced friend in the planning process. Brianne had a wealth of knowledge on wedding planning in Atlanta, had creative ideas and solutions... Read More for issues that arose, and stayed on top of every detail for us. Looking through pictures, I am amazed at and so grateful for how everything turned out. From our initial planning meeting to her waving me goodbye from the reception, Brianne was there for me every step of the way. Her hard work and dedication allowed my mom and I to focus on the decisions being made and to avoid getting caught up in all the nitty gritty details. When we were stumped, she was able to give great advice and guidance. I truly appreciate everything Brianne did to make my wedding planning experience easy and fun. She took my vision for the Wedding and built upon it in a way that made the Wedding everything I wanted and that much more. I also can't express how thankful I was for her assistance on the Big Day. She allowed my parents and me to fully enjoy the day without having to worry about any of the last minute items, and even packed up extra cake for me to enjoy later! It will be a day my husband and I remember always!
---
Reviewed on

2/05/2018
Madison C
Where do I begin with Brianne McMullan. First off, she's truly just the kindest human being you'll ever meet! Secondly, she's on top of things you don't even realize need to be done. Lastly, she's the most organized wedding planner you'll probably ever come in contact with! When... Read More I met Brianne for the first time I was on the fence if I needed a planner for all the months leading up to my wedding. I thought to myself, "I've got this! I don't need someone to help me pick our linen colors, or a photographer." Brianne does so much more than I probably even realize. She was constantly in communication with my vendors to make sure they knew their time and place to be, she helped me research vendors for certain parts of the wedding, and she held multiple meetings with our vendors to discuss every detail that created our special day. It was the best feeling to walk away from a meeting knowing Brianne had complete control and confidence that our wedding would run smoothly. Our wedding was the least stressful day of my life! Brianne and her team were constantly there either working with me, or my husband. My mother was never bombarded by vendors asking last minute questions. Brianne and her team covered everything! Choosing Brianne McMullan and her team to help plan my wedding, not just the day of, but the months leading up to our wedding was the best decision I made! I can't imagine how different the day would've been without her! If you're on the fence and not sure if you want a wedding planner, stop and ask yourself, "How important is it to you that your wedding run smoothly? Do you want someone to cover last minute questions? Do you want someone to bring you food (HUGEEEE)? And do you want someone to take as much pride in "your" wedding and they would their own?" I don't regret choosing Brianne McMullan. She honestly was my best decision!! Thank you Brianne and your whole entire team!
---
Reviewed on

7/17/2017
Erin R
Do not think twice about hiring Brianne. She came highly recommended by both our caterers and designers, and for good reason. She and her team were thoughtful of every detail from beginning to end. She's amazing to work with- incredibly organized, professional, and patient, and... Read More is full of helpful ideas, connections, and lots of experience. I cannot say enough positive things about her. By the day of the wedding, we had full trust in her to run the show, which freed up our family and friends to just relax and enjoy the experience. It was a blast. Brianne is the best!!!
---
Reviewed on

11/15/2017
Melissa D
Hiring Brianne McMullan Events was one of the best decisions we made! We brought her on as our day of coordinator, but she really starts helping you about month out! You don't even realize how much help you actually need until Brianne steps in! Our wedding was flawless and... Read More Brianne and her team helped my vision come to life and truly went above and beyond to make our special day absolute perfection!
---
Reviewed on

10/30/2017
Stephanie P
Brianne is absolutely amazing! She was such a HUGE help for my big day and I will never be able to say thank you enough. When I first contacted her for her Event Management services, she called me with in 10 minutes! Not to mention any time I had a question ot needed some... Read More "wedding" advice she was right there to help. She goes above and beyond to make sure YOU are happy and helps clam a frantic bride. I ran in to a slight problem with one of my vendors and she was right there to help get it taken care of. Don't hesitate in having Brianne McMullan Events as your event planner, my wedding day was the best it could have been with the help of Brianne and her team!
---
Reviewed on

10/20/2017
Elizabeth H
You might be scrolling through sites, wondering who to trust your wedding planning process with. I was there 7 short months ago and hiring Brianne McMullan events was the best wedding planning choice we ever made! She made the planning process so easy for us and took so much... Read More stress away. She thought of things I never would have thought of. I had a vision of a completely outdoor ceremony and reception planned down to the detail, and hurricane nate sent a tropical storm our way instead.... BUT Brianne completely pulled it all off and made the day the most gorgeous, fun, and happiest day ever. The team was very friendly, professional, and helpful the day of; and Brianne was so wonderful to work with the entire time. Thank you so much Brianne McMullan events!!!!
---
Reviewed on

10/15/2017
Sundi H
Brianne McMullan Events was the answer to a wonderful wedding day for our daughter, Elizabeth, & her husband, Chase, on Oct. 8th, 2017. Both lovers of the great outdoors, Elizabeth & Chase chose to have a sentimental, memory-filled wedding on the lawn at her grandparents' home.... Read More We began the wedding planning process early in January and soon realized it was quite a task & we should really have a planner to help us. We came across Brianne McMullan Events online & contacted Brianne, who replied very quickly. Immediately, we knew she was the right girl for the job. Her sweet disposition, industry expertise, & keen ear to Elizabeth's ideas brought their wedding vision to a reality. Brianne worked well with the vendors that we had already contacted when we began our planning— none of whom she had previously worked with. She helped us get quotes for comparables & arranged vendor meetings around Elizabeth's nightshift nurse schedule & Chase's firefighter schedule so that they would be rested and ready for decision-making. Brianne knew well the challenges we faced when choosing a home instead of a venue and made sure we had everything covered so that everyone would be safe & comfortable. Our plan was a romantic, woodland garden wedding under the trees. But Hurricane Nate had a mind of his own & was scheduled to bring on huge amounts of rain & wind. We kept an eye on the weather forecast while considering plans A, B, & C. We ended up with plan B & everything was beautiful! Brianne's team was amazing! They waited as long as possible on wedding day to make the final call on plan B—still outside but under the tent. They worked very quickly to set up and make everything beautiful (which was not an easy task with the heavy tree stumps we had planned in the décor), & Amazing it was! We still were able to have the outdoor wedding. Elizabeth & Chase were happy. Kudos to BME for a job above & beyond!! The rain wreaked havoc on us not because it was "a little rain;" it was "cats & dogs," puddles & downpours. BME remained calm & steady throughout and executed the whole thing beautifully. It was a beautiful, fun, very romantic, memory-filled day! I have told my family members "when it comes time for you to plan a wedding, the first thing you need to do is call Brianne. It will be the best decision you make." We are blessed to have had her as our planner & now as a sweet friend. Thank you so much, Brianne! 
---
Reviewed on

10/13/2017
Greg H
We are very satisfied with Brianne and her team. She went above and beyond our expectations especially on the wedding day. We were planning an outdoor wedding and a few days before we realized a storm was going to bring a lot of wind and rain. Brianne and her team did an... Read More amazing job bringing our outdoor wedding under a tent and it turned out fantastic! As the father of the bride it was important to me to make sure my daughter's wedding turned out great and Brianne made it happen. Calm and collected, decisive and detail oriented, artistic and organized are just a few characteristics that I would use to describe Brianne. You will not go wrong having her as your planner/coordinator. A true professional.
---
Reviewed on

2/19/2017
Trish O
Brianne was fabulous coordinating my daughters wedding. She is extremely detailed, organized, and has wonderful ideas to make your wedding special. She set up a timeline for us, guided us through the rehearsal, scheduled the entire wedding day and coordinated with our vendors,... Read More seamlessly handled our last minute changes due to weather, plus so much more. She was right there every step of the way to make sure everything ran smoothly. Best decision we made for the wedding!
---
Reviewed on

2/13/2017
Amanda E
Brianne was amazing! From the first time we met her, we knew she was going to be the best wedding planner for us and really allow us to enjoy our day. Brianne was organized, approachable, and very easy to talk with and connect with over e-mail and on the phone. Brianne went... Read More above and beyond and really helped me find the appropriate vendors and even suggested shops to look for a wedding dress based on my budget. She was full of so much knowledge and information that she was truly invaluable to us during this process. She really helped keep important dates and timelines at the forefront of our minds and took charge the day of and things were seamless. Everything went better than we even expected! From setting things up to helping pack items up at the end, Brianne was there! Not only was she an amazing wedding planner but, she was calm and collected and really helped us remain calm and focus on each other during our day. She had a very, very important role for us on the day of our wedding and she surpassed all expectations. She fulfilled all of the things she said she would and more! The best thing was that she was also very fun to be around and is a very kind and genuine person. We loved working with Brianne and highly recommend her to anyone else looking for someone to help make their wedding day dreams come true! Thank you Brianne!!!
---
Reviewed on

1/29/2017
Caroline R
My husband and I met with Brianne and immediately knew we had found our wedding planner. From the beginning, Brianne answered all of our questions and was only a call or a text away. She was always open to our suggestions and preferences but provided guidance based on her... Read Moreauyfcbefvrafaxtfuutwwtrufxwrzdburayxxw experience. Our big day was stress free and was exactly what we dreamed of due to having Brianne as our planner.
---
Reviewed on

1/29/2017
Amanda R
When you first met your fiancé, if you're like me, there were likely a few questions that you considered: 1. Are our personalities compatible? 2. Do we have a similar vision for our lives? 3. Can I trust this person? An affirmative answer to these three questions ultimately... Read More sets you up for a successful relationship and marriage. They can also be used to help you find the perfect partner in wedding planning. Are our personalities compatible? When I met Brianne, we immediately hit it off. I think Brianne is one of those people who instantly becomes friends with everyone she meets. Do we have a similar vision? Brianne was so helpful throughout my planning process, recommending vendors and providing ideas, even though I was handing the pre-planning on my own. She really "got me" when I explained what I was looking for. Can I trust her? As a public relations professional, I am no stranger to event planning, vendor management and organization. I had heard and was convinced (rightly so!) that I needed a day of planner to help everything run smoothly on my wedding day. As you might have guessed, I can be a bit "type A." Brianne was so on top of things and organized throughout the whole process I was able to completely relinquish control and not worry about anything on my wedding day. Because I had Brianne there to handle everything, I was able to feel relaxed and totally present with my groom and guests throughout my entire wedding day. After our wedding day, as my husband and I reflected on the day, we couldn't get over how big of an impact Brianne had. My husband put it best when he said "Brianne was the one aspect of our wedding that was absolutely worth every penny we spent!"
---
Reviewed on

1/29/2017
Pat R
My daughter was married last November. I am still hearing from guests and the one comment that is consistent is that it was "the best wedding I've ever been to!" Brianne McMullan was our wedding consultant and these comments are a tribute to her. It was a perfect day! The... Read More better the planning the less likely you are to have hick-ups during your special day. Brianne provided top notch vendors to choose from. She was ever mindful of budget. When we were in doubt she always had great suggestions or alternatives. She was always flexible in meeting times and places. At all times, Brianne was pleasant and professional. The day of the wedding, all we had to do was enjoy the day. She took care of EVERYTHING! We were so lucky to have Brianne as our consultant. If you are planning your special day, please do yourself a favor and contact Brianne. You will never regret your choice and you will forever know that you gave your daughter her perfect day.
---
Reviewed on

1/20/2017
Anna Kay G
Planning a wedding is like taking on a full-time job - in addition to the jobs most of us already have. Not only that, but trying to sort through the hundreds (sometimes thousands!) of possible vendors is not a task for the faint of heart. Cue Brianne: though I hired her to be... Read More my day-of coordinator, she handled so much before the big day that it absolutely could not have happened without her. After meeting and discussing my style, wants, and dreams, Brianne was able to choose about two vendors in each category for me to decide between. She caught my vision and knew exactly the vendors to recommend that suited my aesthetic and were within my budget. I ended up with a team of the most wonderful vendors all because of Brianne's rockstar planning. Not to mention she handled the rentals and a million other details for us. It's hard put a price tag on all the sanity we saved just from having her as our planner!
---
Reviewed on

1/19/2017
Shannon O
Brianne was amazing! She made sure the wedding went off without any problems and kept everyone in line (including my lovable but crazy aunt). We got "day of" services however she was involved before by creating a thorough timeline and vendor list with receipts and upcoming... Read More payments. My mother and I were getting very overwhelmed with the wedding planning and she had a great deal of experience and helped us get it together. She also attended the rehearsal where she told us how to walk down the aisle properly and where to stand. Things that my mother and I hadn't even thought of. Then during the event she made sure all the vendors showed up on time and knew where to go. She was very knowledgeable of the venue and the staff since she has been a wedding planner for several years and has already worked several events at this venue and with all the vendors I chose. Made things very easy. I was extremely happy with the services she provided. Just a joy to work with.
---
Meet The Owner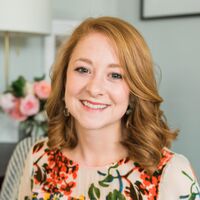 Brianne McMullan
A few years into helming a classroom full of kindergarteners, it hit me like good rose-filled centerpiece scent does: my passion for logistics, relationships, and all things pretty were leading me elsewhere. Since my first wedding as a planner in 2014, I've been hooked and I haven't looked back. With nods from Coastal Bride, The Knot, Borrowed and Blue, Southern Weddings (Best Event Planner in the South nominee!), and more, our couples have magazine-worthy weddings that are both timeless in their tradition and timely in their modern twists. I couldn't love a career any more than I do mine!