Home

Bridal Reflections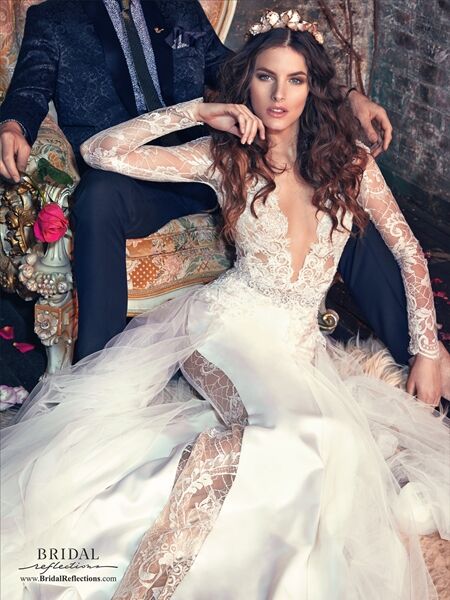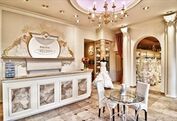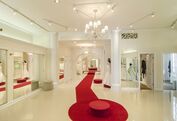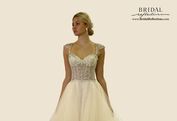 About this Vendor
Bridal Reflections
Bridal Reflections has been assisting brides and their families for 40 years. We offer some of the world's foremost designers in bridal and evening wear. Our professional bridal consultants and world-class seamstresses are experts at making every bride look and feel as special as the moment!
Details
Bridesmaid Dresses, Flower Girl Dresses, Mother of the Bride Dresses, Shower + Party Dresses, Wedding Dresses, Dresses, Alterations, Bridal Stylists, Custom Designs, Dry Cleaning + Preservation, Private Appointments Available, Fashion Services, Fashion
Contact Info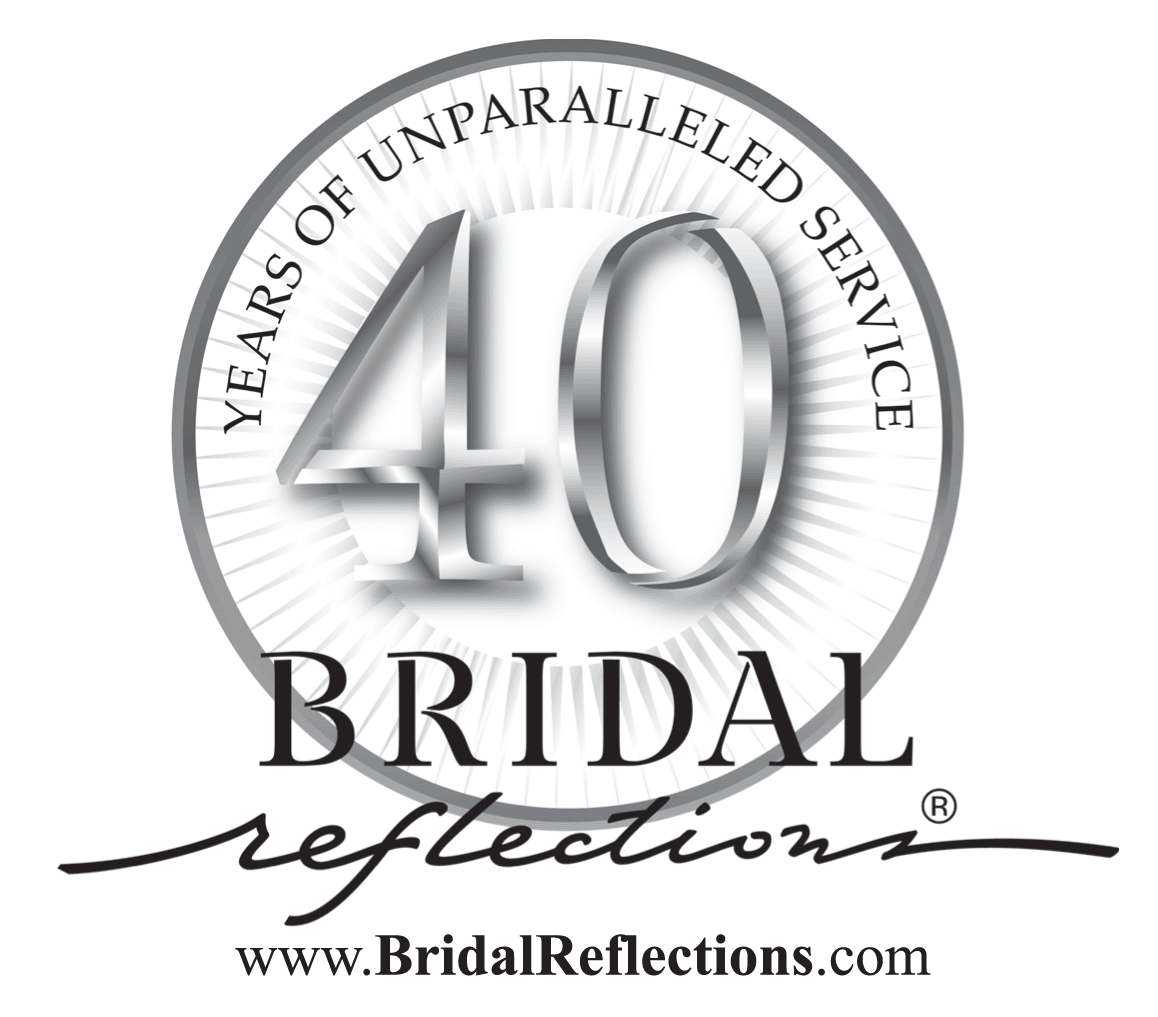 260 5th Ave, New York, NY
Wedding gowns
Reviewed on

4/25/2014
Rowena M
Fabulous wedding gowns with style and elegance! I'm in love with my gown and feel like it was made for me. Thank you Bridal Reflections for all your time and hard work!
---
Exceptional!
Reviewed on

9/30/2013
Maricarmen S
Loved it!
---
Love This Place
Reviewed on

8/08/2013
Kelli P
I loved everything about my dress shopping experience at Bridal Reflections for my July 2013 wedding. I flew from Atlanta after booking an appointment here and visiting another dress shop in order to attend my favorite dress designer's trunk show. The great experience didn't end... Read More after finding my Ines di Santo gown here, as the dress fittings were also as pleasant. The staff was very helpful and accommodated me as much as possible with scheduling fittings and travel arrangements.
---
Reviewed on

8/24/2015
Lindsey Z
I have been to several bridal salons looking at wedding dresses and my experience at Bridal Reflections was the best experience by far. They are very accommodating and give individual attention. They are respectful and helpful, and do everything they can to help you find the... Read More wedding dress of your dreams. They do not pressure you in making a decisions and they really go out of their way to make the experience everything a bride imagines wedding dress shopping should be. Mary Jo was a wonderful consultant and Cristina the VP/GM was very accommodating and worked with my to customize one of the gowns to make it a one of a kind dress that met all of my picky requests!
---
Amazing! Found EXACTLY what I wanted.
Reviewed on

6/26/2013
Adriana V
I went to two other bridal shops on the same day and found NOTHING even remotely close to what I described. It was all too plain, too lacey, and too trendy. I wanted my dress to really stand out. As soon as we walked into Bridal Reflections, I knew I was going to find... Read More something because every dress I saw was stunning (even the ones that were not particularly my style). Within minutes, I pulled one off the rack that I had a great feeling about. The women who was helping us pulled out other beautiful dresses for me to try on, but the I chose turned out to be THE DRESS. All my bridesmaids cried when I tried it on. Beyond the dress itself, the service is impeccable and the seamstress did amazing work. After 3 fittings, the dress fit like a glove even though all the beading and embroidery must have made it difficult to adjust. Finally, even though the dress was above my budget, there had been a trunk sale on that designer, so I purchased the dress with a 12% discount. Overall, extremely happy I walked into Bridal Reflections. And when I look at my pictures, I know I found the perfect dress.
---
Great service
Reviewed on

5/21/2013
Sherita R
I was overall very happy with my experience. I picked a gown which was a hard fit. I was not aware of this when I purchased the dress. I really wish they were a little more upfront and honest about that because I might have chosen a different dress and not have to suffer thru 5... Read More fittings. The staff was very friendly and helpful thru it all.
---
Dream dress
Reviewed on

3/19/2013
Raymonda B
Found my dream dress there. I bought an eve of milady dress, after alterations the dress fit flawlessly. The seamstress was wonderful and very helpful. She had me come in once a week for three weeks before my wedding to make sure everything fit right up until the last possible... Read More second. And they help with the preservation process after the wedding
---
AWESOME!!
Reviewed on

12/06/2012
Cassandra S
I had such a great experience here after kind of a let down at Kleinfeld's. The staff were great. Lynne listened to exactly what I wanted, and every dress she pulled was perfect. They helped me come in and do my fitting over 1 weekend since I live in another state. They even... Read More texted me photos of my dress when it came in. Alterations were super friendly and did a great job. A+++++
---
Vineyard wedding-Ines Di Santo dress
Reviewed on

9/03/2012
stefanie c
I got my dress at the NYC store. They had an incredible selection of Ines Di Santo. I fell in love with my dress as soon as I put it on. My attendant for the day Lynn was awesome! The staff was very nice and accommodating. My only issue was during alterations. They... Read More said they could work with the length for me on my dress so I didn't have to spend the $800 to order extra length. Extra length is usually 10% of the dress cost. When I got the dress I was worried they couldn't do it. I have to admit I was disappointed because taking out the extra length lessoned the bubble hem of my dress. The other issue came when the seamstress pricked her finger with a pin and bled on my dress in several different places. I kept my composer, but they acted as though it was fine. Hello, THERE WAS BLOOD ON MY WEDDING DRESS! They also didn't tell me if they took off some rosettes there could be holes in the fabric. I have great vision so I pointed out the two holes and they said "oh, thats normal if you move things". Not what a bride wants to see or hear on an almost $8000 gown. So, they ended up getting the blood out and tacking the holes so only I knew they were there. All in all the experience up to that point was fantastic. I would just take a shot of something before alterations :-) As an aside their Long Island store has disgusting bridesmaid service! Horrible service, lets just say the attendants were nowhere to be found and I had to clip my girls dresses myself WTFrig?!
---
Our Dream Wedding!
Reviewed on

8/19/2012
Johana C
Thanks to everyone they were awesome and make me feel the perfect Bride!!!
---
Amazing staff
Reviewed on

8/19/2012
Nicole C
The staff at bridal reflections is absolutely amazing. They helped me with every - my dress, my veil, all of my jewelery, my bridesmaid dresses and mother of the bride dress.
---
I loved my dress!
Reviewed on

7/31/2012
Donna K
I was very happy with the service at Bridal Reflections and couldn't be happier with my dress. I got married two weeks ago and have gotten compliments on it every day since! They were very accommodating and I ended up having a total of 4 fittings since I kept on losing weight... Read More right before the wedding and they were able to squeeze all my fittings in at the times I wanted. My dress ended up fitting like a glove on my wedding day. The seamstress was amazing. It's a nice size salon and you don't feel rushed when you are there. You get to pick whatever dresses you want to try on right off the rack vs having someone pull dresses for you. I would definitely recommend Bridal Reflections to anyone looking for a dress for their wedding.
---
Service could be better, but product is amazing.
Reviewed on

7/07/2012
Katherine H
We started off on rough ground, because my consultant was 30 minutes late for my appointment and no one at the front desk bothered to explain what was going on or why I was sitting around. Eventually, she showed up and things went well after that. I had a different consultant... Read More every time I can for a fitting, which made me nervous. I prefer consistancy, but the alterations were done incredibly well and the price was on par with every other bridal shop in New York. It is also a very convenient location and the store is beautiful.
---
Wedding gown
Reviewed on

12/04/2011
Stacy G
I knew what I wanted and they had the perfect dress. I asked them make a few alterations which were good, but not exactly as I expected. The staff were kind but seemed preoccupied. All in all I recommend this shop.
---
Unreliable and Not Worth It
Reviewed on

12/04/2011
Vinny L
I had a very stressful experience interacting with the employees at the NY location of this boutique. A week before my wedding when I was supposed to do a final fitting and then pick up my dress, headpiece and veil, the staff unnecessarily prolonged my appointment by not... Read More telling me upfront that they had mistakenly ordered the wrong headpiece. Instead, they delayed and kept me waiting for over an hour by saying that they needed to finish "prepping" my custom designer headband for pick-up. When they finally brought the headpiece out, it was the wrong piece. And by wrong, I mean it was a headCOMB. The girl who brought out the headcomb was the same girl who had helped me pick out my headband the month before. The worst part about the appointment was the fact that she kept insisting it was the piece I ordered, like I was the one who had somehow forgotten what I had spent hundreds of dollars on. She came around pretty quickly (a complete 180 within minutes) but at that point no apology could make up for the amount of time they wasted nor the poor customer service I and my mother received. She tried to convince me that she could get the designer to send us the correct piece within a week's time which was odd, knowing that when I ordered the piece the month before they made a big deal about how normally they would charge a "rush fee." Despite their "assurances" that they could get the right piece in by the time of my wedding, I said no (I ended up swapping for a house headpiece so that at least I'd have something to wear on my wedding day). The ordeal convinced me that the boutique was not only unreliable, but untrustworthy. Needless to say, I was extremely disappointed and upset because the situation was 100% avoidable: instead of leading me on to believe they were "prepping" my headband for pickup, they could have told me upfront when I first arrived for my appointment that they had made a mistake with my order. I left the store with a bad taste in my mouth. I was really bothered that they thought they could take advantage of me in the way that they did. After spending thousands of dollars on a dress, headpiece and veil there, I expected and deserved much more than what I received in terms of both service and merchandise. The salon (via a manager) did apologize and agreed to waive the cost of my dress cleaning/ preservation in order to compensate me for their error. But overall, for the price I paid I was extremely disappointed in quality, service, and value.
---
Fantastic Dress Shop!
Reviewed on

11/28/2011
Andrea C
I had a wonderful experience at Bridal Reflections. They were always so nice, professional and helpful! I got an amazing dress at a great price and alterations were so simple. If you live in the NY area, they are definitely worth going to over other big-budget dress shops.... Read More You get more personalized service and a wonderful dress collection!
---
Great job
Reviewed on

11/01/2011
M R
I am extremely happy with this bridal store. They were very helpful, professional and made my dress fit perfect. I would highly recommend this place for dress shopping!
---
Great dress found at a trunk show
Reviewed on

10/26/2011
Lauren C
I found a beautiful dress during a trunk show. I live on LI but it was worth the trip. They will ship your dress to one of their 2 LI locations however I didn't realize the dress had to be paid in full prior to shipping. If you purchase and leave it at that store you can leave... Read More another deposit while having it altered and pay the balance when its finished. Bargain away ladies I purchased quit a few accessories that were discounted and try to bargain on alteration cap. One more thing they don't offer bridesmaid dress in the NYC location but if you purchase your gown there they give you a higher percentage off at the LI locations.
---
Beautiful gowns
Reviewed on

10/02/2011
Yolanda C
Bridal Reflections had a great selection of gowns, and I LOVED my dress.
---
bridal reflections
Reviewed on

10/15/2010
Christina K
I purchased an Ines Di Santo gown from Bridal Reflections in Manhattan. I was really happy with the selection and service. They also gave me a discount on the gown, around 10%. It was an 8k dress. Appointments were easy to make. My work schedule is hard to predict so many times... Read More I would call day of to change the fitting time and never had a problem. I had multiple fittings, until the dress was perfect. I was really happy with the alterations, the dress fit me like a glove. The dress wound up being a little long once I started dancing i had a hard time with the length, but nothing was stopping that day. All in all I was happy with this vendor and would definitely reccommend them.
---
good experience
Reviewed on

8/31/2010
Jennifer C
I would recommend them. They are pricey, but if you have the money they are worth the investment.
---
Send Message