Home

Brides of Today
Details
Bridesmaid Dresses, Flower Girl Dresses, Mother of the Bride Dresses, Wedding Dresses, Dresses, Alterations, Plus Size Available, Private Appointments Available, Fashion Services, Fashion
Contact Info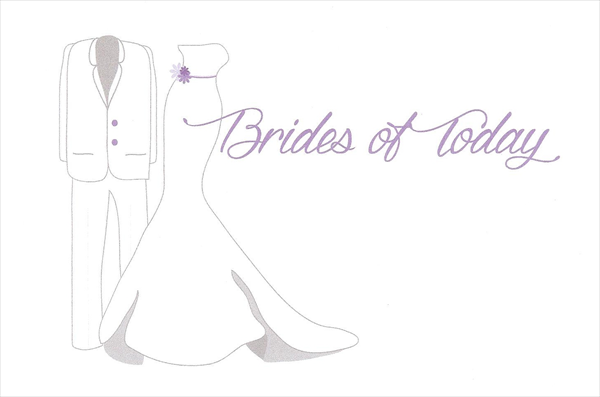 Reviewed on

11/08/2017
Megan S
Absolutely love these ladies and the dress I got from them! Buying my dress was such a wonderful experience and they graciously held my dress for over a year ( I was so eager to get my dress very early in my 2 year engagement)! I felt like the most gorgeous bride not only on my... Read More wedding day but each time I went in for fitting!
---
Reviewed on

8/10/2017
Kaitlyn M
I expected to be treated like a bride from first appointment to final fitting. I wasn't. I wasn't able to use the bridal room after purchasing the dress unless the shop was empty-at one of my fittings I was kicked out of that room. I had fittings in a small corner room with no... Read More door that is filled with small stalls more appropriate for a prom dress fitting. Alterations Lena is technically not affiliated with, but is highly recommended by the shop and was a part of my experience at Brides of Today.  I bought a strapless dress that had a lot of support and that I felt comfortable in. It has since become the dress that is currently rumpled in a ball under my bed because I can't bear to look at it. The first alteration was to get rid of all the boning in the bust. WHY would that be the first "go to" for an extremely busty client? After that alteration it was so bad even the shop employee grimaced. Lena did not offer input to fix it but did comment that now my breasts were "jiggling" (Ouch). At my final fitting, Lena recommended making the removable straps she'd added permanent-she made them too short so my dress didn't fit properly on my wedding day. This led to needing an extra 30 minutes to get ready, not being able to wear a bra, not feeling comfortable, and missing my first look with my husband in the location we were hoping for.  Lena also altered my sister's maid of honor dress. When my sister put on the dress it was so tight she had to take off her bra, could barely breathe AND the dress was MISSING the hook at the top to keep the dress zipped.  The Veil Bev assured me for months that the veil was ordered, arrived and steamed. The week of my pick up I called Bev and to confirm-she responded "Oh, are you coming to get it then". She admitted she had completely forgot. I double checked the veil would be ready and she said it would.  On pickup day, dresses in bag and halfway out the door I asked for my veil and was told it was in the bag. I verified it was not. The employees whispered in the back for a while before finally informing me Bev never ordered the veil, in fact, she never wrote down the product number so they didn't even know which veil it was. I found the correct veil on the sample rack, they put it in a grocery bag and handed it to me. I asked for them to steam it and the woman replied "I folded it". The veil was not in new condition from being used so often. I called the shop when I got home and when Bev finally got on the phone she said she'd overnight a new veil Monday. The veil arrived Tuesday night and was the wrong color. I called the shop before closing-no one answered. Bev emailed the next morning (3 days pre- wedding) and said a new one would be overnighted.Thursday morning I got an email that there was an issue with my order- the mail carrier received the shipping label but no shipment. I called the distributor since it was now 2 days before my wedding. Bev emailed me later to reprimand me for doing this and said a new one would be overnighted again.  The veil arrived AFTER my rehearsal dinner the night BEFORE my wedding, and thankfully my mom was kind enough to steam it out for me I can not express enough how much I regret buying my dress here. I felt like absolutely everything at my wedding was beautiful except for me. Bev never followed up in any way. She never called me back to offer any type of compensation for her negligence, not even an apology. I do not recommend this shop.
---
Reviewed on

1/08/2017
Kimberly H
I couldn't have asked for a better experience! This shop has a huge selection of plus size wedding dresses that will make you feel like a true princess! Bev and Pam were awesome to work with! They are two of the sweetest ladies I've met who truly care about their customers!... Read More They also carry a HUGE selection of bridesmaids dresses and dresses for the moms and grandmothers too!
---
Reviewed on

12/21/2016
Sarah F
My mom and I drove 40 minutes down to this place because it's the only Plus Sized bridal shop around Lancaster, their website and Facebook stated their hours on Wednesdays are 1pm-8pm. We get there around 5:25 to find a sign that says they're closed from 4:30-6 and will be back.... Read More We waited until about 10 after 6 and nobody came. This is such incredibly poor business and makes it look like the owners just don't give a crap about it. I even read several bad reviews on their Facebook (that remained unanswered by these people) about brides who actually booked APPOINTMENTS that these people were a no show for. That is absolutely ridiculous and they will not have our business in the future.
---
Reviewed on

10/29/2016
Kayla K
I want to start off by saying my wedding dress was gorgeous. Then I'd like to say getting my wedding dress was the most stressful part of my wedding. Bev, the shop owner is a very sweet woman but sweet is not necessarily what I was looking for. I was looking for a... Read More professional woman who could get the job done and I felt like that was almost not accomplished. My dress came in quite late and when I tried to call because I was worried about when it would arrive I felt like I didn't get the information I needed. On the plus side with my dress did get there. It didn't fit me and Lena, the seamstress that Bev had recommended, was the most incredible seamstress I've ever met. Lena was sweet and caring and she had my back. For my bridesmaid fitting Lena even had me come to her house so that she could measure her on a day where the shop was not open. Overall, I am glad as a plus size woman that I use this bridal salon, but I do recommend if you are going to get your dress here get it as early as possible and be relentless about where your dresses is. The final thing I would like to say is Bev, Lena should have some space in your salon to do her fittings even though she works independently. You both work together and for the peace of mind of your future brides I hope you can work something out. Lena is a gem!
---
Reviewed on

10/28/2016
Cindy K
Great selection of beautiful dresses for plus size brides! Very Relaxing atmosphere to find the right dress for your special day. My advice is to go with an open mind to try on all different styles of dresses. I can guarantee this will be your first and last stop to find your... Read More dream dress that will make you look and feel gorgeous on your wedding day! Plus you get to work with a truly loving and accommodating staff that helps you from start to finish.
---
Reviewed on

8/15/2016
Natasha S
If I could give less than one star, I would. Let me start at the beginning... I know the woman that works there so I thought I would have a good experience. I was dead wrong. I read the Facebook reviews and noticed alot of people saying they blew them off, didn't show for... Read More appointments, canceled last minute etc. I thought "that wont happen to me! I know Pam!" I was wrong. She messaged me hours before my appointment and told me she couldn't come in because she was "sick to get stomach." Ironically, the same excuse they gave people who also reviewed this salon. So I went else where for a dress, and I loved what I got. The only thing I needed was to lengthen the train a bit. I messaged Pam again, asking if that was possible. She told me no, not possible at all, even if I got the same dress for "spare parts" becase the colors and patterns would never like up "(even though it's the same exact dress). I was ASTOUNDED at the sheer unprofessionalism and rudeness of this place. I am sad to say i am ashamed to even admit I want there for a dress. Do yourself a favor and find another place. Unless you're family, or a close friend, they treat you like dirt.
---
Reviewed on

7/30/2016
Cyndi R
Being a plus-size bride, I was looking for a place that would make me feel like a princess, understanding the sometimes challenging task of finding a dress that makes a plus-size bride feel that way. Bev and Lena both were wonderful in this respect. The only drawback for me was... Read More that it was located an hour away and we did have to make an emergency run to the shop the week of the wedding which was a challenge, but Lena fit us in and did everything she could to fix the problem. She even ended up mailing me some items on her own time and money. I was impressed with them and everyone loved the dress!
---
Reviewed on

7/05/2016
Jennifer S
I really enjoyed working with Bev and Pam to find my perfect gown. Although I do not live very close to Quarryville I knew this was a shop I wanted to visit. It is very frustrating out there as so many bridal salons do not have many sample size dresses to fit a curvy bride. It... Read More makes trying on gowns very discouraging. I was recommended Bev's salon by another Lancaster Salon that did not carry many dresses above a size 16. I knew I found my dress after only trying on about 4 dresses. It was so perfect. Everything I had hoped to find but nothing I had seen before. So many style choices and it flattered me so much. I felt so beautiful! My bridesmaid also found her dress here and Bev and Pam were such lovely people who just made you feel the most beautiful. I highly recommend this salon to all. I received so many sincere compliments on my gown. They also have a very talented seamstress who was a dream to work with. As my gown was all lace with fancy edges we could not do a traditional hem so the dress had to be cut under the belt to create a waist so the gown was not too long. No stress over it as they are very competent at this salon. Great experience.
---
did not buy from here
Reviewed on

10/27/2012
Jennifer B
I did not buy from here, I did try on a few dresses though. This was the first place that I tried any bridal gowns on. Beverly's is a great small bridal shop. I was pleased with their gown selections for being a small shop.
---
Petch
Reviewed on

12/30/2011
Brittany R
I would absolutely recommend anyone to get a dress here. Bev is the nicest woman ever and will do anything to make a girl's day perfect. She understands the emotion and the stress that goes into a wedding. Also, she can be flexable with price if need be.
---
Sweet Shop
Reviewed on

10/26/2010
Kellyn H
Bev's is a place like no other. I didn't like going to the big-name stores that only give you an hour of time. I wanted to go to a place where I felt like it was a second home. That's exactly what you get from Bev's. She takes her time with you, and she has no problem... Read More telling you if she likes the dress or doesn't like it on you. Bev's Bridals is one of the best kept secrets of Quarryville!
---
Great Store
Reviewed on

6/28/2010
Allison R
Bev is the best! I loved every minute of picking out my dress with her. She was so supportive of me throughout my entire wedding experience. The only reason I did not give the full five stars is because of the seamstress. She was horrible!!!!! My dress was still too long the day... Read More of my wedding. I was tripping and stepping on my dress all day long. This was even after my last fitting where she stated she was going to shorten it two more inches and she did not do what she said. I loved Bev, but hated her seamstress.
---