Home

Brilliant Bridal - Two Locations
About this Vendor
30%-80% off New Designer Bridal Gowns Off-the-Rack
: : : : : : : : : : : : : : : : : : : : : : : : : : Two Locations in the Phoenix Metro Area! : : : : : : : : : : : : : : : : : : : : : : : : : : : : : : Brilliant Bridal East Valley | 1946 S. Dobson Road Mesa, AZ | 480.897.0013 : : : : : : : : : : : Brilliant Bridal Phoenix | 520 W Union Hills Drive Phoenix, AZ 85057 | 602.548.1755 : : : : : : Our large and modern boutiques specialize in selling designer overstock bridal gowns off-the-rack. We carry dresses from the designers you know, love and want to wear on your wedding day at prices that are always 30% - 80% below retail. Visit us for a high-end boutique experience without the high-end price tag.
Details
Wedding Dresses, Dresses, Alterations, Bridal Stylists, Private Appointments Available, Fashion Services, Fashion
Contact Info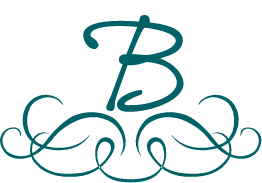 Reviewed on

12/25/2016
Erika C
Had an amazing experience at the Phoenix location. Anna helped me find the dress of my dreams. I had no intention of purchasing a dress the day of my appointment, in fact I had an appointment at another location after my appointment but never made it. I never felt rushed to make... Read More a decision and I was even allowed to wait in my dress while my sister went to pick up my grandmother so she could sign off on the dress. I bought my vail too and I can can't wait to get married next October! My designer dress and vail would have been $2155 but i paid $1300 for both.
---
Reviewed on

12/11/2016
Arianne A
Ari was my consultant and after 2 dresses she already had the perfect idea of what I wanted. By the 4th dress we had found the One. She helped us see what the completed dress would look like after alterations, and added some flair for extra affect. She was not pushy and very... Read More helpful. Everyone was nice and friendly. Would definitely recommend them! (This was at the East Valley Location)
---
Reviewed on

11/23/2016
Meagan C
Brilliant Bridal is the most amazing place!!! I found my dream dress right away and my consultant Shay was literally the most adorable and helpful person ever! I could not have felt more comfortable or more overjoyed!! She made this so personal for me, complimenting me, pulling... Read More style of dresses I liked and not trying to up-sell me, SHE WAS THE SWEETEST MORE CARING PERSON!!! Thanks for this wonderful experience!
---
Reviewed on

12/28/2016
Bryan w
Grooms out there, take my word for it have your lady check this place out. She got what she wanted and I did not spend fortune!
---
Reviewed on

12/07/2016
Bethany S
Brilliant Bridal was the only placed I needed to go to find my perfect wedding dress! I could get an appointment right away and the staff was very friendly and helpful. They had a wide selection of dresses and other bridal accessories.
---
Reviewed on

12/06/2016
Emily D
This place is amazing! All of the staff is so sweet and great! They really listened to what style I was looking for and helped me find the perfect dress for me! Highly recommend this place!
---
Reviewed on

11/10/2016
Shawn B
The ladies at Brilliant Bridal were incredibly helpful and helped me find my dream dress! A great selection and variety of styles. Keep in mind you'll probably have to get your dress altered because they only have one of each dress. I ended up getting a dress that was a size too... Read More big and getting it altered to fit.
---
Reviewed on

11/09/2016
Sarah K
Great dress selection and very reasonable.
---
Reviewed on

10/29/2016
Paula Y
Went to the Mesa location and had a good experience. They didn't have quite what I was looking for so I didn't end up buying my gown here, but I enjoyed the store and staff were great.
---
Reviewed on

10/13/2016
Brandie D
I went to the Mesa location after already starting a payment plan on a dress from a different dress shop hoping to ease my uneasy mind about it. Kelly was amazing and she listened to what I wanted and let us choose a few dresses. She seemed to really get me and knew exactly what... Read More would look good on me, the second dress in I felt and looked AMAZING!!!! Kelly was so supportive and such a upbeat attitude the whole time that the I felt like I was in great hands from the start to finish. I TOTALLY SAID YES TO THAT AMAZINGLY DRESS!!! Thank you Kelly! I can't wait for my wedding day!
---
Reviewed on

10/02/2016
Ashleigh S
Gahhh!! I had THE best experience at Brilliant Bridal. I went into their shop with NO CLUE what I wanted my dress to look like. I gave the stylist a couple ideas of what I thought would look nice and she nailed it. Only about 6 dresses in we found THE ONE. I am so obsessed and... Read More just keep looking at photos. The entire staff I interacted with was fabulous. My experience was wayy better then I had imagined it being yesterday!
---
Reviewed on

9/20/2016
Nathaniel E
So I went in my second dress fitting, after Davids Bridal. I tried on 3 dresses that were all pretty, I was not satisfied with them though. As I was getting ready to give up and move on, my mother in-law saw a dress sitting alone she grabbed it and said wait try this one. I... Read More looked at it, very beautiful but it was a Size 20. I was a size 16 at the time. I tried the dress on, the employee pinned it to fit me and when I looked in the mirror I got chills. The dress was absolutely amazing. When I looked at the price I could not believe that gown was that price. It was way under my budget so I was able to walk out with not only the perfect dress but also bought a head piece and earrings to match the dress perfectly. I took the dress to an amazing seamstress Brilliant Bridal recommended and she did wonders taking it down to my size. I couldnt be more happier, especially because the dress is one of a kind, not off the rack like Davids Bridal. I cant wait till my wedding day to tag Brilliant Bridal in the pictures. The staff was amazing and it was the best experience ever. I SAID YES TO THE DRESS!
---
Reviewed on

9/18/2016
This was my very first bridal appointment and mind you I had never pictured myself in a wedding gown so from the beginning I was EXTREMELY nervous. Though I didn't find the exact dress I wanted there are SO MANY beautiful dresses I tried on. My consultant, a british woman I... Read More believe? was just an angel! She was more than helpful in helping me find my style and what I was comfortable in despite the audience I had brought and all of their decisions. What a wonderful experience!
---
Reviewed on

9/09/2016
Genesis E
I loved my experience at Brilliant Bridal in Mesa! The first time I went, I showed up 10 minutes before closing time and I felt terrible but I have a very tight schedule. I spoke with Ari and she was so kind despite the late visit! I then scheduled a fitting and Kelly worked... Read More with me. She was so wonderful! I tried on so many dresses and she was so patient! I really appreciated her undivided attention. It made it easier for me to not be a bridezilla lol Anyway, I recommend this place to anyone and everyone ♥ Specially if you need a dress ASAP. Most places take months to get your dress made.
---
Reviewed on

8/30/2016
Lauren G
I absolutely LOVED Brilliant Bridal! I found the most amazing dress and it was reasonably priced. All of the prices of the other dresses I tried on were right on point and not expensive, such as other places. The quality of their dresses is amazing and everything is designer. My... Read More stylist, Anna, was phenomenal in helping me find the perfect dress and she was able to see what kind of style I liked. At the end, she pinned my hair up, put on a gorgeous pair of earrings and a vail that matched the dress for the complete look! I highly recommend this bridal store! I went to the location on 43rd ave and Thunderbird. Thank you!
---
Reviewed on

7/24/2016
Linda S
Beautiful dresses, great prices and staff is amazing. I have brought 2 other friends here since I got my dress in November! Love it!
---
Reviewed on

7/19/2016
Ali C
I loved going to brilliant bridal! The people there were so nice and they were determined to help me find the perfect dress! I walked in and I told them what I wanted and one of the ladies picked out three different dresses and brought them to the fitting room. The dress I ended... Read More up saying yes to was the very first dress she brought me. It was exactly what I had wanted. The dress was a couple sizes too big but I wanted it anyways. But then the lady said that there was a shipment that just came in that morning and it was going to be transported to a different location that next day. The perfect size for me was in that shipment and the lady found it for me. She was so dedicated to making sure that I got the perfect dress. I had been to many different bridal stores but none of them were as helpful as brilliant bridal. Thank you for helping me find the perfect dress for my wedding!
---
Reviewed on

7/09/2016
Torrie L
I had the most amazing experience at Brilliant Bridal Pheonix! They were welcoming right when I walked in and super helpful during the whole appointment. They took the time to get the exact idea of a wedding dress I had in mind. Anna is beyond amazing! She knew exactly what I... Read More was going for and pulled the perfect dress for me! She gave me the finished look with jewelry, veil and accessories...that quickly lead me to say yes to the dress! I highly recommend! Very personable which many other faculties are not.I dj
---
Reviewed on

7/07/2016
Rhiannon D
I went to the brillian bridal off of thunderbird and worked with Shae. She was so attentive, genuine, and honest! She worked to find out what I really wanted and then gave me tons of options to get it! I still haven't found my gown but I would recommend this place for anyone... Read More looking! Good selection and amazing service!
---
Reviewed on

7/05/2016
Michelle F
I found the dress of my dreams here. The staff were friendly & helpful. The alteration appointments were all very convenient (done through a third party but always able to meet in the shop).
---
Reviewed on

7/01/2016
Sara C
I found my dress within the first 15 minutes. I loved being able to pick dresses off of the rack myself. Ari was extremely helpful during the entire process. :) Easy to make payments over the phone!
---
Reviewed on

6/26/2016
Kaitlen F
I went to the location in Phoenix and am beyond ecstatic that I found my dress! It was such a fun appointment with Leah! She made it so easy and helped me find the perfect dress. I can not praise her enough for her work. They have a huge selection and great prices. Thank you so... Read More much brilliant bridal (Leah) for helping me find the dress for my big day :)
---
Reviewed on

6/15/2016
Ashley P
Brilliant Bridal was everything I was looking for in regards to the "ultimate wedding dress experience". I found the perfect dress for my wedding with the help of Shay at the Glendale location. She helped me try on different styles so that I could truly experience wedding dress... Read More shopping and then, brought me everything I was looking for in a dress. She was understanding, personal, and truly invested in helping me find my dress. She even made my group feel apart of the big decision, which was an important aspect for me. She was absolutely fantastic to work with and made one of the biggest decisions, the most fun!!
---
Reviewed on

6/06/2016
Amazing and knowledgeable. Seriously one of the best shopping experiences I have ever had. I would highly recommend shopping with them.
---
Reviewed on

6/06/2016
Lacey F
Found a dress on my first appt. I was able to take it home with me too! Great service!
---
Meet The Owner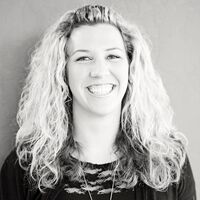 Melanie
Brilliant Bridal is owned by 3 friends that are passionate about helping brides afford the wedding dress of their dreams. All three owners play different roles in the business. Ryan is the behind the scenes guy crunching numbers. Malea is based in Denver and operates our Denver location as well as oversees staff training for all locations. Based in Phoenix, Melanie founded and launched Brilliant Bridal at our East Valley location. When she's not overseeing the Arizona stores or buying wedding dresses you'll find her watching Sesame Street with her husband Ryan, son Hudson and dog Hunter.
Use our messaging tool to connect with vendors anytime, anywhere. Stay organized, all in one place.