Home

Brilliant Bridal - Two Locations
About this Vendor
30%-80% off New Designer Bridal Gowns Off-the-Rack
: : : : : : : : : : Brilliant Bridal East Valley | 1946 S. Dobson Road Mesa, AZ | 480.897.0013 : : : : : : : : : : : : : : : : : Brilliant Bridal Phoenix | 4233 W Thunderbird Rd Phoenix, AZ 85053 | 602.548.1755 : : : : : : - - - - - - - - - - - - - - - - - - - - - - - - - - - - - - - - - - - - - - - - - - - - - - - - - - - - - - - - - - - - - - - - - - - - - - - - - Our large and modern boutiques specialize in selling designer overstock bridal gowns off-the-rack. We carry dresses from the designers you know, love and want to wear on your wedding day at prices that are always 30% - 80% below retail. Visit us for a high-end boutique experience without the high-end price tag. We have two locations in the Phoenix Metro area to serve you! See our website for more details.
Details
Wedding Dresses, Dresses, Alterations, Bridal Stylists, Private Appointments Available, Fashion Services, Fashion
Contact Info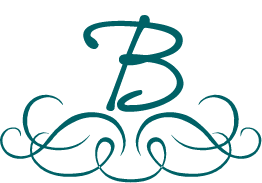 1946 South Dobson Rd, Mesa, AZ
Simply Brilliant!
Reviewed on

7/19/2015
Lynne W
I loved my experience at Brilliant Bridal! I stopped by while visiting Mesa soon after I was engaged. They couldn't fit me in that day but gave me 10% off my gown when I returned later. The staff treated me so well, and I found my perfect dress! I continue to recommend and have... Read More recommended Brilliant Bridal to anyone. I would like to note that Brilliant Bridal doesn't do alterations. I went to their most recommended seamstress and took my business elsewhere. She wouldn't listen to what I wanted and was a bit unkind. (I wrote a separate review for her.) So, Brilliant Bridal is wonderful, but choose your seamstress carefully.
---
Reviewed on

8/02/2015
Had a fabulous experience with Jay at the Thunderbird location of Brilliant Bridal! I spent 3 hours the first time I visited while Jay pulled dresses and I saw what all types of styles looked like on my body. My 2nd visit my friends and relatives came to help me decide between... Read More my favorites but once again Jay pulled a few extra dresses and I found the perfect dress! From start to finish I felt like a princess , I would highly recommend Brilliant Bridal at 4233 W Thunderbird.
---
Reviewed on

8/02/2015
Emily S
This salon took me last minute when another salon had been so horrible and rude to me and my family. I found my designer dream dress for 1300 originally 1800 right away. I was impressed with their professionalism and shared excitement in my big day! The ladies treated me like a... Read More princess and made sure I left feeling satisfied! Make this your one and only stop!
---
Reviewed on

5/28/2016
Hannah M
I can't remember who helped me but I loved every moment ! Way better then the first shop I went to! I found the most amazing dress ! You must go to the location in Mesa it's fantastic !
---
Reviewed on

5/17/2016
Courtney C
I had an amazing experience at the location on Dobson! Lani was the best stylist! She was so fun and helped me pick the perfect dress!! I would recommend this store to everyone I know!
---
Reviewed on

5/14/2016
Austin S
Kelly did a fantastic job helping me find my dream dress for almost half off! Brilliant Bridal exceeded my expectations!
---
Reviewed on

4/10/2016
Emily T
Before I went to Brilliant Bridal, I had a morning appointment where I found a dress that I really liked, but didn't fall in love with. When I got to BB with my mom and maid of honor, I was greeted by Shea who was awesome! She let us browse the floor for a while before picking... Read More dresses to try on and then was SO helpful while I was trying different dresses on a "jacking me up" with the veil, necklace, and she even did my hair to make it look like how i wanted it at my wedding (she is the sweetest). When I was putting on a certain dress, she said, "On your file, you said you liked Pronovias, did you notice that this dress is Pronovias?" It was fate. I tried on the dress and fell in LOVE!!! I was prepared to spend about $2000 total on my dress (including alterations and fittings), but I ended up paying half of that. My dress was $720 and the gorgeous cathedral veil I bought was $215. Great prices, great service, do not discount this place!! You could absolutely find your perfect dress there!!
---
Reviewed on

4/10/2016
amanda r
I cant remember the name of who helped us, but she was amazing. Everyone there was so nice and didnt place any pressure on me to buy that day. We even went over my scheduled time and she didnt seem to mind. She anticipated what my needs were and what type of dress i would like.... Read More They helped me find my dress. With that said though i was torn between 2 dresses and bought one of them. They do not allow returns or exchanges and the next day i wished i would have gotten the other dress instead. Having at least a 24 hour exchange allowance would be nice considering brides get caught up in the moment. I ended up paying about 900 dollars to alter the dress to how i wanted it. WHICH IS COMPLETELY MY FAULT. they were clear about the policy and i went ahead any way. They were perfect. I am just making a suggestion so future brides arent in my situation :) My dress still turned out awesome i just had to spend a little more than expected.
---
Reviewed on

4/05/2016
Danielle A
They had a variety of dresses to choose from! The whole staff was helpful and extremely nice. One of their workers at the Mesa location named Kelly was amazing and so knowledgeable about fabrics, cuts/styles and alterations! Great prices for beautiful dresses.
---
Reviewed on

4/04/2016
Kimberly E
Friendly staff and the lady who helped me get THE DRESS was great! Great experience all around. What I wasn't ok with is, on the website to book my appointment, it limited me on how I can take with me so I wasn't able to bring all my bridesmaids with me and my sister. Whom we... Read More had to FaceTime with her the while entire time. When we got to the store there was other bride parties with MORE people than me and I've seen posts on Instagram of brides with way more people than they were allowed to bring. I didn't bring more of my bridesmaids and sister just to respect the policy but if I would've know this then I wouldn't have cared either and brought my whole party. I was angry and disappointed.
---
Reviewed on

4/03/2016
Karina Q
Great customer service. I went in without an appointment, but they still were willing to give me all the attention needed. I did not find the dress here but I would definitely recomend you check this place out. The dresses were new yet at a great price.
---
Reviewed on

3/21/2016
Alie F
Brilliant bridal east valley was amazing!!! Deborah was so great and took the time to help me find my dream dress!
---
Reviewed on

3/21/2016
Alicia E
I had the best experience at Brilliant Bridal. It was easy to make an appointment online. They have a great selection of dresses for reasonable prices. The employees assist with any questions and are good at recommending styles. The dress I chose was one that the stylist... Read More had picked out! I know several people who have found their wedding dresses here.
---
Reviewed on

3/04/2016
Morgan F
I had an appointment at Brilliant Bridal's Mesa location on Wednesday, and they were the 5th bridal store I visited. My budget was $300-$400, and I found my beautiful lace gown for $328 after tax! Ari was my consultant and she was super nice and interested in my wedding theme... Read More and what I was going for and the whole staff was very kind. The store was very clean and well organized, and I was able to go through bags and pick out the gowns I wanted to try on. I'm recommending Brilliant Bridal to everyone, especially if you're on a budget.
---
Reviewed on

3/01/2016
Stasa S
To sum up my experience at Brilliant Bridal, one word comes to mind: rude. The main reason we wanted to stop by and check out Brilliant Bridal was because on their physical storefront, they boast "No appointment necessary." I had an appointment at a nearby salon earlier that... Read More day, so I thought the timing worked out perfectly to stop by Brilliant as well. Honestly, I wish I would have just gone home instead. We walked in and immediately one of the consultants working reception asked us "Do you have an appointment." Confused, we responded that we didn't have one, because the signs outside indicate you don't need to have an appointment. Taking on the most condescending tone possible, the consultant justified "Well, other days of the week you may not need one. But, you know, today IS Saturday, so..." "Yes, we understand that," we replied, "but the giant signs in your store windows clearly state 'no appointment necessary.'" Arrogant tone firmly in place, the consultant told us to look around and they "might be able to squeeze me in somewhere." Before scurrying away, the consultant got in a final comment in her haughty tone, emphasizing that their dresses come in European sizes. Whoop-de-doo. The dress selection was paltry at best, and when they did get me into a room my bridal consultant, Debra, was just as rude and snobbish as every other woman who works there. When my mother in law asked Debra if she knew of any lace drop waist gowns they carried, Debra launched into this incredibly patronizing description of gown waistlines, explaining the differences as if she was talking to a child. Throughout the entire appointment our consultant appeared disinterested and put-upon, as if having us there was a huge inconvenience for her and she couldn't be bothered to give us 30 min. of her time. Needless to say, we did not purchase anything from Brilliant Bridal. I will not be coming back, and I would never recommend this shop to anyone, friend or not.
---
Reviewed on

1/25/2016
Caitlin M
I worked with Brittany at the Brilliant Bridal in Denver and it was an absolutely wonderful experience. She mentioned that they do not work off of commission so she was able to be very helpful without pressuring me to purchase anything, which I really appreciated. We showed her... Read More the dress I had marked as my favorite and she pulled a beautiful dress that she thought I'd be interested in based off of the dress I had shown her. It was perfect (and when she paired it with the perfect belt and veil it was such a beautiful combination I cried)! Plus I could buy it off the rack right there and it was $400 cheaper than the dress I had shown her. She gave me great wedding advice and the whole experience was just fabulous. I couldn't recommend Brilliant Bridal more highly!
---
Amazing!
Reviewed on

1/10/2016
Amber G
went into Brilliant Bridal for my appointment with Deb incredibly scared and reluctant to try on wedding dresses. I had an idea of what I wanted but I was afraid it wouldn't look good on my figure and I wouldn't be able to like anything else. I walked in and Deb sensed my fear... Read More immediately. She put me at ease that we would try styles on and see what worked. She assured me there was no rush. She listened to what I was looking for, my specific dress needs (I'm LDS) and my wedding theme. You can tell she knew what she was doing because she immediately started to show me dresses that would work with my dress needs and theme. While I was pulling dresses from the floor, she pulled out this amazing dress from the back. As we tried on the ones I picked, we kept striking out. I felt a bit discouraged. Then we tried on the dress she had pulled from the back. It was amazing. I didn't think I would like nor look good in this mermaid dress. She matched the crystal beading on the dress with the perfect sash. I looked in the mirror and when they say you get that "Bridal moment" when you're in the right dress....they weren't kidding. I was enthralled with it. I was also happy with the idea that I could customize it to fit my style and my dress standards which you can't really do with normal bridal salons (a lot of designers don't want their designs changed in the least). I can't say enough good things about Deb. She was kind, attentive and genuine. She also directed me to the woman who would be doing my alterations and I couldn't be happier with that service as well. Overall, I'm so happy with my experience at Brilliant Bridal. I was scared that I wouldn't have a good experience but it couldn't have been better. Thank you for helping myself and my mother have the best experience possible.
---
Reviewed on

1/09/2016
Janelle W
I went to the Phoenix location with my mom, just for the heck of it. Hadn't tried any other shops or dresses. For the most part, I was trying to see what style might look best on me. Mackenzie had me pick favorites, asked what I liked about them as I tried them on, and she wound... Read More up picking out something that looked amazing on me. I loved it, and when she told me the price, it was too good to pass up! I got an elegant lace dress for $300, and despite the spontaneity of the visit and the purchase, I am so pleased with the entire experience and the dress itself. Thank you!
---
Reviewed on

12/30/2015
Christina S
I found my dress at Brilliant Bridal in Mesa and I am extremely satisfied with their service. They treated my party very well and respected my budget. Not the biggest selection, but offered great prices with definitely enough to look at. Not overwhelming at all.
---
Reviewed on

12/03/2015
M G
My appointment here was great from start to finish! Kendra was super sweet, friendly, and knowledgable. She did not at any point pressure me to buy a dress I didn't love (even though I found one with her help!) I recommend that anyone looking for a well made dress that is... Read More reasonably priced make an appointment here.
---
Loved it.
Reviewed on

12/01/2015
I absolutely loved this place. Honestly, I didn't even end up wearing the dress I bought here, but the women did a great job helping me find what I liked and they have great options. I live in Texas so I only got to come once, but it would be a great place to stop in a few times... Read More as their selection is always changing.
---
Great Bridal Shop
Reviewed on

11/30/2015
Melanie L
I found the perfect dress at an awesome price in about 30 min. The staff was awesome and made the experience super.
---
Thank you Brilliant Bridal Mesa
Reviewed on

11/05/2015
Lindsay L
I had a wonderful experience at Brilliant Bridal! My dress consultant was so friendly and helpful! I got a beautiful, lace designer gown for a really good price. I would recommend Brilliant Bridal to anyone.
---
great salon
Reviewed on

10/30/2015
Marina B
went there shea went over everything with me picked out some dresses fell in love with the first one, used there seamtress she was amazing however she had to fix all the buttons in the back because they kept falling off, but in the end i loved it!
---
The BEST!
Reviewed on

10/19/2015
anna r
I first met the women at Brilliant Bridal during a freak out moment. They told me I was welcome to come in without an appointment and look around but that most of their dresses were at an expo. I busted over the expo and found the DRESS OF MY DREAMS at the expo price. They... Read More could have let me come back at my scheduled appointment and not told me about the expo. After I bought my dress they said to keep my existing appointment to come in and "get jacked up" in the salon and try on all the jewelry and everything. I had the best time at my appointment and the best experience with Brilliant Bridal. I dealt with employees from both Mesa and Phoenix and they were both spectacular!
---
Meet The Owner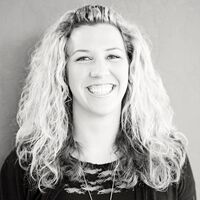 Melanie
Brilliant Bridal is owned by 3 friends that are passionate about helping brides afford the wedding dress of their dreams. All three owners play different roles in the business. Ryan is the behind the scenes guy crunching numbers. Malea is based in Denver and operates our Denver location as well as oversees staff training for all locations. Based in Phoenix, Melanie founded and launched Brilliant Bridal at our East Valley location. When she's not overseeing the Arizona stores or buying wedding dresses you'll find her watching Sesame Street with her husband Ryan, son Hudson and dog Hunter.