Home

Brilliant Bridal - Two Locations
About this Vendor
30%-80% off New Designer Bridal Gowns Off-the-Rack
: : : : : : : : : : Brilliant Bridal East Valley | 1946 S. Dobson Road Mesa, AZ | 480.897.0013 : : : : : : : : : : : : : : : : : Brilliant Bridal Phoenix | 4233 W Thunderbird Rd Phoenix, AZ 85053 | 602.548.1755 : : : : : : - - - - - - - - - - - - - - - - - - - - - - - - - - - - - - - - - - - - - - - - - - - - - - - - - - - - - - - - - - - - - - - - - - - - - - - - - Our large and modern boutiques specialize in selling designer overstock bridal gowns off-the-rack. We carry dresses from the designers you know, love and want to wear on your wedding day at prices that are always 30% - 80% below retail. Visit us for a high-end boutique experience without the high-end price tag. We have two locations in the Phoenix Metro area to serve you! See our website for more details.
Details
Wedding Dresses, Dresses, Alterations, Bridal Stylists, Private Appointments Available, Fashion Services, Fashion
Contact Info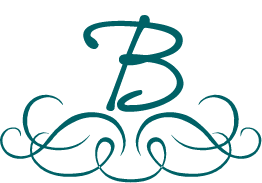 1946 South Dobson Rd, Mesa, AZ
Simply Brilliant!
Reviewed on

7/19/2015
Lynne W
I loved my experience at Brilliant Bridal! I stopped by while visiting Mesa soon after I was engaged. They couldn't fit me in that day but gave me 10% off my gown when I returned later. The staff treated me so well, and I found my perfect dress! I continue to recommend and have... Read More recommended Brilliant Bridal to anyone. I would like to note that Brilliant Bridal doesn't do alterations. I went to their most recommended seamstress and took my business elsewhere. She wouldn't listen to what I wanted and was a bit unkind. (I wrote a separate review for her.) So, Brilliant Bridal is wonderful, but choose your seamstress carefully.
---
Reviewed on

8/02/2015
Had a fabulous experience with Jay at the Thunderbird location of Brilliant Bridal! I spent 3 hours the first time I visited while Jay pulled dresses and I saw what all types of styles looked like on my body. My 2nd visit my friends and relatives came to help me decide between... Read More my favorites but once again Jay pulled a few extra dresses and I found the perfect dress! From start to finish I felt like a princess , I would highly recommend Brilliant Bridal at 4233 W Thunderbird.
---
Reviewed on

8/02/2015
Emily S
This salon took me last minute when another salon had been so horrible and rude to me and my family. I found my designer dream dress for 1300 originally 1800 right away. I was impressed with their professionalism and shared excitement in my big day! The ladies treated me like a... Read More princess and made sure I left feeling satisfied! Make this your one and only stop!
---
Reviewed on

7/24/2016
Linda S
Beautiful dresses, great prices and staff is amazing. I have brought 2 other friends here since I got my dress in November! Love it!
---
Reviewed on

7/19/2016
Ali C
I loved going to brilliant bridal! The people there were so nice and they were determined to help me find the perfect dress! I walked in and I told them what I wanted and one of the ladies picked out three different dresses and brought them to the fitting room. The dress I ended... Read More up saying yes to was the very first dress she brought me. It was exactly what I had wanted. The dress was a couple sizes too big but I wanted it anyways. But then the lady said that there was a shipment that just came in that morning and it was going to be transported to a different location that next day. The perfect size for me was in that shipment and the lady found it for me. She was so dedicated to making sure that I got the perfect dress. I had been to many different bridal stores but none of them were as helpful as brilliant bridal. Thank you for helping me find the perfect dress for my wedding!
---
Reviewed on

7/09/2016
Torrie L
I had the most amazing experience at Brilliant Bridal Pheonix! They were welcoming right when I walked in and super helpful during the whole appointment. They took the time to get the exact idea of a wedding dress I had in mind. Anna is beyond amazing! She knew exactly what I... Read More was going for and pulled the perfect dress for me! She gave me the finished look with jewelry, veil and accessories...that quickly lead me to say yes to the dress! I highly recommend! Very personable which many other faculties are not.I dj
---
Reviewed on

7/07/2016
Rhiannon D
I went to the brillian bridal off of thunderbird and worked with Shae. She was so attentive, genuine, and honest! She worked to find out what I really wanted and then gave me tons of options to get it! I still haven't found my gown but I would recommend this place for anyone... Read More looking! Good selection and amazing service!
---
Reviewed on

7/05/2016
Michelle F
I found the dress of my dreams here. The staff were friendly & helpful. The alteration appointments were all very convenient (done through a third party but always able to meet in the shop).
---
Reviewed on

7/01/2016
Sara C
I found my dress within the first 15 minutes. I loved being able to pick dresses off of the rack myself. Ari was extremely helpful during the entire process. :) Easy to make payments over the phone!
---
Reviewed on

6/26/2016
Kaitlen F
I went to the location in Phoenix and am beyond ecstatic that I found my dress! It was such a fun appointment with Leah! She made it so easy and helped me find the perfect dress. I can not praise her enough for her work. They have a huge selection and great prices. Thank you so... Read More much brilliant bridal (Leah) for helping me find the dress for my big day :)
---
Reviewed on

6/15/2016
Ashley P
Brilliant Bridal was everything I was looking for in regards to the "ultimate wedding dress experience". I found the perfect dress for my wedding with the help of Shay at the Glendale location. She helped me try on different styles so that I could truly experience wedding dress... Read More shopping and then, brought me everything I was looking for in a dress. She was understanding, personal, and truly invested in helping me find my dress. She even made my group feel apart of the big decision, which was an important aspect for me. She was absolutely fantastic to work with and made one of the biggest decisions, the most fun!!
---
Reviewed on

6/06/2016
Amazing and knowledgeable. Seriously one of the best shopping experiences I have ever had. I would highly recommend shopping with them.
---
Reviewed on

6/06/2016
Lacey F
Found a dress on my first appt. I was able to take it home with me too! Great service!
---
Reviewed on

6/03/2016
Emily S
Absolutely AMAZING!! I did not buy a dress from the store, but McKenzie was still so so helpful. She let me try on dresses multiple times and made lots of helpful suggestions about alterations that could be made to each dress to make it my dream dress. She even gave me the name... Read More of another bridal salon in town that she thought I might like! I would highly recommend this store to anyone who wants to shop around for a dress and not feel pressured to buy one right there and then.
---
Reviewed on

6/03/2016
Cheryl L
The girls at Brilliant bridal were wonderful! I was married on May 14, 2016 and brilliant bridal was my first stop. I read reviews that said they never intended buying a dress that day and were just there to look and my story is the same. They were so helpful and put me in... Read More every dress I desired until dress number one when she 100% got it right. I could not be more pleased and the dress looks amazing! They have a personal tailor Jennifer that hemmed my dress in a timely matter and my wedding was everything i couldve hoped for!! Thank you!!
---
Reviewed on

5/28/2016
Hannah M
I can't remember who helped me but I loved every moment ! Way better then the first shop I went to! I found the most amazing dress ! You must go to the location in Mesa it's fantastic !
---
Reviewed on

5/17/2016
Courtney C
I had an amazing experience at the location on Dobson! Lani was the best stylist! She was so fun and helped me pick the perfect dress!! I would recommend this store to everyone I know!
---
Reviewed on

5/14/2016
Austin S
Kelly did a fantastic job helping me find my dream dress for almost half off! Brilliant Bridal exceeded my expectations!
---
Reviewed on

4/10/2016
Emily T
Before I went to Brilliant Bridal, I had a morning appointment where I found a dress that I really liked, but didn't fall in love with. When I got to BB with my mom and maid of honor, I was greeted by Shea who was awesome! She let us browse the floor for a while before picking... Read More dresses to try on and then was SO helpful while I was trying different dresses on a "jacking me up" with the veil, necklace, and she even did my hair to make it look like how i wanted it at my wedding (she is the sweetest). When I was putting on a certain dress, she said, "On your file, you said you liked Pronovias, did you notice that this dress is Pronovias?" It was fate. I tried on the dress and fell in LOVE!!! I was prepared to spend about $2000 total on my dress (including alterations and fittings), but I ended up paying half of that. My dress was $720 and the gorgeous cathedral veil I bought was $215. Great prices, great service, do not discount this place!! You could absolutely find your perfect dress there!!
---
Reviewed on

4/10/2016
amanda r
I cant remember the name of who helped us, but she was amazing. Everyone there was so nice and didnt place any pressure on me to buy that day. We even went over my scheduled time and she didnt seem to mind. She anticipated what my needs were and what type of dress i would like.... Read More They helped me find my dress. With that said though i was torn between 2 dresses and bought one of them. They do not allow returns or exchanges and the next day i wished i would have gotten the other dress instead. Having at least a 24 hour exchange allowance would be nice considering brides get caught up in the moment. I ended up paying about 900 dollars to alter the dress to how i wanted it. WHICH IS COMPLETELY MY FAULT. they were clear about the policy and i went ahead any way. They were perfect. I am just making a suggestion so future brides arent in my situation :) My dress still turned out awesome i just had to spend a little more than expected.
---
Reviewed on

4/05/2016
Danielle A
They had a variety of dresses to choose from! The whole staff was helpful and extremely nice. One of their workers at the Mesa location named Kelly was amazing and so knowledgeable about fabrics, cuts/styles and alterations! Great prices for beautiful dresses.
---
Reviewed on

4/04/2016
Kimberly E
Friendly staff and the lady who helped me get THE DRESS was great! Great experience all around. What I wasn't ok with is, on the website to book my appointment, it limited me on how I can take with me so I wasn't able to bring all my bridesmaids with me and my sister. Whom we... Read More had to FaceTime with her the while entire time. When we got to the store there was other bride parties with MORE people than me and I've seen posts on Instagram of brides with way more people than they were allowed to bring. I didn't bring more of my bridesmaids and sister just to respect the policy but if I would've know this then I wouldn't have cared either and brought my whole party. I was angry and disappointed.
---
Reviewed on

4/03/2016
Karina Q
Great customer service. I went in without an appointment, but they still were willing to give me all the attention needed. I did not find the dress here but I would definitely recomend you check this place out. The dresses were new yet at a great price.
---
Reviewed on

3/21/2016
Alie F
Brilliant bridal east valley was amazing!!! Deborah was so great and took the time to help me find my dream dress!
---
Reviewed on

3/21/2016
Alicia E
I had the best experience at Brilliant Bridal. It was easy to make an appointment online. They have a great selection of dresses for reasonable prices. The employees assist with any questions and are good at recommending styles. The dress I chose was one that the stylist... Read More had picked out! I know several people who have found their wedding dresses here.
---
Meet The Owner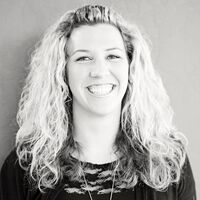 Melanie
Brilliant Bridal is owned by 3 friends that are passionate about helping brides afford the wedding dress of their dreams. All three owners play different roles in the business. Ryan is the behind the scenes guy crunching numbers. Malea is based in Denver and operates our Denver location as well as oversees staff training for all locations. Based in Phoenix, Melanie founded and launched Brilliant Bridal at our East Valley location. When she's not overseeing the Arizona stores or buying wedding dresses you'll find her watching Sesame Street with her husband Ryan, son Hudson and dog Hunter.