Home

Brock Entertainment
About this Vendor
Brock Entertainment: Arkansas' Best Wedding DJs
On your special day you can't leave anything to chance. We are an experienced group of interactive entertainers trained to get everyone involved, because that makes for a fun and memorable wedding. It's what we've been doing for years. So, what can we do for you? Contact us and let us know!
Details
Classical, Country, Disco, Folk, Hip-Hop, Jazz, Pop, R&B, Rock, Arabic, Indian, Klezmer, Latin, Persian, World Music
Ceremony, Reception, Wedding
MC Services, Recorded Music, Sound Equipment, Music
Contact Info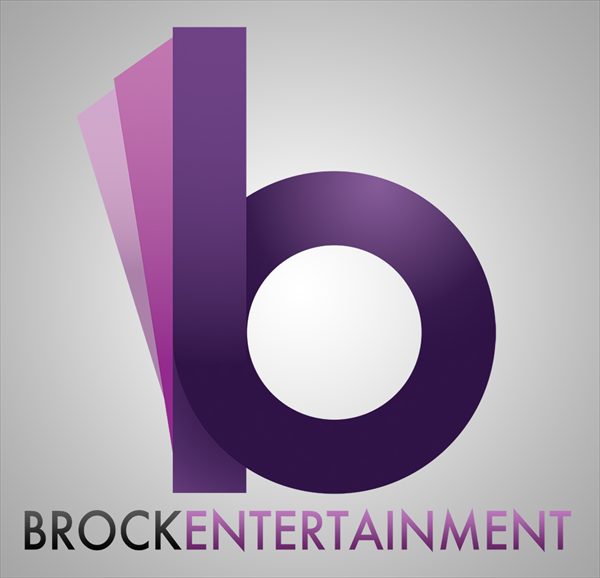 Rogers, AR
Northwest Arkansas
Truly the best of the best in music entertainment
Reviewed on

6/03/2014
Natalie S
Brock Entertainment DJ'd our wedding ceremony and reception. They were courteous, enthusiastic, professional, so easy to work with and provided a night of dancing that we will never forget. We had a mixed age group and DJ Zach catered to them all. Even those who we never expected to dance all got their boogie shoes on! Highly recommend them for any occasion -- they will make it a memorable and fun event!!! They will be our go to for any future event we have!
---
Brock Entertainment = Best Choice!
Reviewed on

10/29/2013
Dawnya H
I simply can't say enough positive things about Brock Entertainment. Brock handled the ceremony music for our October wedding and was the DJ for our reception. He did a fantastic job! The music choices were great and I was shocked that he was able to get ALL of our guests out on the dance floor. He even got on the dance floor himself to teach line dances. He took care of playing our slide show and coordinating the events (such as bouquet toss, cake cutting, first dance) throughout the night. Also, the lights he brought were small enough not to take a huge amount of space but really added a great feel to the dance floor! On top of his great showmanship at our event, the service throughout was amazing. He was available to review song choices and make recommendations as I planned. And he participated in events at the wedding like the Photo Booth and signing our "Family Bible." He really made sure that our guests were comfortable and enjoying themselves and I can't thank him enough! Brock is the epitome of a true professional and you will not regret your decision to hire him! Using him as our DJ was one of the best choices we made when planning our wedding!
---
Best Wedding Ever!!!
Reviewed on

8/11/2013
Kristen C
I had the pleasure of having Brock Entertainment at my recent wedding and I am so glad that I did. Brock was awesome and everyone had such a great time. He was always easy to communicate with leading up to the day and was always there to answer any questions. My family and friends say it was the best wedding they had ever attended and Brock played a huge role in that. Thanks again for all of your help and a job well done. If you are looking for a DJ for your next event, you can't go wrong by choosing Brock Entertainment!!
---
Reviewed on

7/23/2015
Calli B
Brock Entertainment is by far the best choice when it comes to wedding entertainment! We worked with him at my wedding and it went flawlessly! There was never a time that people weren't out on the dance floor! Brock made the whole experience stress free and easy and I would highly recommend this company!
---
Reviewed on

7/20/2015
You guys are so easy to work with and made my whole wedding experience fun. Thanks so much for making my reception everything I could have ever imagined. It was PERFECT! Thanks again!
---
Reviewed on

7/10/2015
Brock was the most fun DJ ever! He is so energetic and really gets everyone on the dance floor! After the wedding I had multiple friends comment on how fun our DJ was, and that they had a great time! I would definitely recommend Brock if you want to have a fun wedding reception full of dancing!!
---
Reviewed on

7/08/2015
Thank you for making our wedding so great! You did the sound for the ceremony, which was perfect, and you made the reception so much fun. We couldn't of asked for a better night. We will recommend you to everyone! Thanks so much!
---
Reviewed on

6/23/2015
You guys saved the day and for that we thank you. I had originally wanted Brock Entertainment to deejay my wedding but I didn't think I could afford them so I went with another company. Well, needless to say I should of went ahead and booked Brock because the other guys I hired cancelled on me a week away from my wedding. I couldn't believe it. I guess it's true that you get what you pay from with wedding entertainment. I immediately hit up Brock Entertainment to see if they had anyone available. They had one deejay left and rescued me. Then they came and deejayed the best wedding reception ever. It was so much fun! SO MUCH FUN! It couldn't of gone any better. I'm sorry for not booking you first. I will never make that mistake or let my friends make that mistake either. You are our deejays for life. The BEST! Thanks.
---
Reviewed on

6/20/2015
You guys are the best! Thank you so much for making my wedding reception so much fun! DJ Gabe was great! I didn't have to worry about one thing during my wedding reception because you guys took care of it all. Thanks for making it the best night of my life!
---
Reviewed on

6/20/2015
If you are reading this review then you need to book these guys immediately! They are the best! Pay whatever they charge and thank the good Lord that you got them for your wedding. They deejayed mine recently and it was the best party experience me and my guests had ever had. That's saying a lot because I have been to a lot of weddings and parties. It was so much fun! Thanks Brock Entertainment for the life long memories. There is a reason you all are ranked #1 all over the area, state and country.
---
Reviewed on

6/05/2015
Chelsey G
DJ Brock and Jason were amazing to work with!v They made the process so easy and fun and were so accommodating to our requests. The ceremony sounded beautiful and like the fairytale we always dreamt of. They kept the dance floor crowded all night long. I am so glad we had them at our wedding. Thank you for everything!!!
---
Reviewed on

5/26/2015
As a wedding coordinator for more than 28 years, I have worked with many, many DJs. This past weekend I was honored to work with Jason R from Brock Entertainment! Wow, what a difference having a professional, yet fun DJ. Jason inspired the crowd, entertained them, and helped me keep everything flowing seamlessly. You rock Jason and Brock Entertainment. All celebrations need DJs like this!! Hands down the best experience ever working with a DJ!!
---
Reviewed on

5/25/2015
Meg B
DJ Brock did an amazing job at our wedding! He had everyone up dancing and having so much fun, and he played a great assortment of music we love. He did a wonderful job of interacting with everyone and keeping the party going the whole reception! We loved him!
---
Reviewed on

5/10/2015
You guys are the most amazing deejays ever! Literally! You made my wedding day the best day of my life! Thanks for getting everyone dancing and running the whole day. I didn't have to worry about anything. I would pay you double if I ever did it again. Thanks again!
---
Reviewed on

5/10/2015
I wanted to thank Jason and Zack for their performance at my daughter Jordan's wedding at Fairlane Station. You guys were more than the deejays, you were entertainment and professionalism at its best. You not only deejayed, you helped orchestrate the entire event. It is obvious that you love what you do and it breeds excitement in those around you. You made a very important day, for a very special couple, forever memorable. Thanks guys.
---
Best DJ ever!
Reviewed on

2/14/2015
Amy C
Brock did an amazing job at my wedding! He kept the dance floor packed and exceeded my expectations. It was so nice to not have to worry about the playlist. I've had at least 5 people ask me for his name so they could use him at their weddings. Cannot speak highly enough about them!
---
Best DJ Team Hands Down
Reviewed on

1/07/2015
Samantha B
Back in October Brock DJ'd at our wedding, and he was everything I hoped for. He worked with the songs that we chose for the chapel and for the reception, and he kept the party rolling. There was never a dull moment! He is very kind and makes sure the wedding flowed the way we wanted, but he also has great suggestions. Definitely pick his brain b/c he and his team have done a TON of events. My favorite part of the wedding was when Brock got out on the dance floor with us and showed everyone how to do the electric slide. It was great to see people dancing who I never would have expected. I'd work with Brock Entertainment again and would recommend them for any event- parties, weddings, meetings. They know how to get people relaxed and having fun!
---
Totally Amazing!
Reviewed on

12/31/2014
Thank you so much for making my wedding reception not only fun but stress-free for me. I didn't have to worry about anything because you took care of everything during the reception. You made it so much fun and everyone keeps telling me how great it was. That's exactly what I wanted for my reception. I can't wait to go to other weddings that you are a part of. I will recommend you to everyone I know! Thanks again!
---
Best Choice Ever!
Reviewed on

12/01/2014
Having you guys deejay my wedding was the best choice I could of made. My wedding was the absolute best! It was so smooth and so much fun. You even got my mom and grams to dance and they aren't dancers and even swore to me before the wedding that they wouldn't dance. They were wrong! Thank you so much for making my reception a memorable one. I would recommend you to anyone and everyone and will! Promise!
---
Shake It Off!
Reviewed on

11/24/2014
Can you say PARTY! That's what my wedding was thanks to you all. You know how to get people involved and make everything fun and stress-free. We had such a blast and all our guests are still talking about it. I've been to a lot of weddings and seen a lot of different deejays and you all didn't even compare, you were so far above any wedding deejay I'd ever seen. You weren't cheesy and you made it your priority to make sure everyone had fun. Well, you accomplished that and then some. Thanks so much! I can't wait to go to another wedding where you all are at.
---
Thanks You Thank You Thank You!!!
Reviewed on

11/24/2014
I can't say thank you enough for the amazing job you did at my wedding. From the first contact you were so polite and made me feel at ease with the whole process. Everything was really simple with you and I never had to worry about anything. Once the ceremony started you handled it with easy so and then made the reception truly special. People are still asking me who the deejay was and how they can contact you for their upcoming events. You made it amazing and I'm so thankful. Thanks is not enough but from the bottom of my heart, thank you. You are the best and I'm glad I chose you to be with us on our special day. #BestDecisionEver
---
Wedding Reception
Reviewed on

10/28/2014
Maggie B
Brock did such an incredible job at our wedding reception!!! I highly recommend him for any occasion! He made our wedding day so much fun and kept our guests involved and dancing! Amazing job!!!
---
Small reception, BIG fun!!
Reviewed on

10/14/2014
Whitney D
We had a small wedding made up of about 43 people, mostly family, and I was concerned my reception would be a little boring. Drew was our DJ and let me tell you, I was not bored for a second! He just got out there and got the crowd involved like it was nothing! There was people dancing I never thought would! We had so much fun, but it would not have been what it was without Drew and Brock Entertainment! My fiancé groaned a bit at the cost of a DJ, but after the wedding even he admitted it was MORE than worth it! Thanks guys for an incredible evening!! Highly recommended!!
---
Boom...Clap! Awesome Deejays!
Reviewed on

9/21/2014
I didn't think twice about hiring Brock Entertainment. They came highly recommended by friends and I had seen a few of their deejays in action at other events. From the moment they introduced us we knew it was going to be a good night. They handled everything and went above and beyond to make sure we didn't have to worry about anything during the night. Not to many deejays that I've heard of do that. It made it nice and easy for us so we could just enjoy the night and have fun and that's what we did. They read the crowd great and played all the right songs at the right times. It flowed so well. I think everyone got up and danced throughout the night. It was so much fun. A lot of my family and guests are still talking about how much fun they had 3 weeks later. Thanks again Brock Entertainment, you helped make our dream wedding a reality.
---
Total Package!
Reviewed on

9/21/2014
I recently got married and hired Brock Entertainment as my deejays. I had seen Brock in action at other weddings and had wanted him from the start. He informed me that he was personally already booked but one of his other deejays would make it awesome. He was right! Drew was the deejay at our wedding and he made it so much fun! OMG! He ran the night. From the intro to the cake to the first dances to getting my grandma out on the dance floor, he did it all. It was by far the best night of my life and Brock Entertainment and Drew had a big part of it. Thanks so much guys! If you are considering hiring a deejay for a wedding or really any event, you can't go wrong with Brock Entertainment. Brock has trained up the best deejay group in the state and area by far. Great job and I can't wait to use you all again. Thanks!
---
Send Message