Home

Busy Bee's Events
About this Vendor
Take A Seat As Busy Bee's Takes Care Of The Rest
Busy Bee's Events is a five-star full service event planning firm based in the South Florida region. Working with TOP vendors and venues all throughout Florida, Bettina and her Busy Bee's Team offer a RANGE of planning packages tailored to fit your dream event and its budget. Busy Bee's guarantees a stress free and exceptionally enjoyable wedding experience for both the bride AND groom. From concept to completion, anywhere from venue selection to a very detailed timeline on the day of, consider your special event a flawless affair not to be missed!
Details
Engagement Party, Getting Engaged, Honeymoon, After Party, Bachelor Party, Bachelorette Party, Bridal Luncheon, Bridal Shower, Rehearsal Dinner, Rehearsals + Parties, Ceremony, Cocktail Hour, Day After Brunch, Reception, Rehearsal, Wedding
Destination Wedding Planning, Destination Weddings, A la Carte Wedding Planning, Day-Of Coordination, Full Service Wedding Planning, Honeymoon Planning, Wedding Website, Planning
Contact Info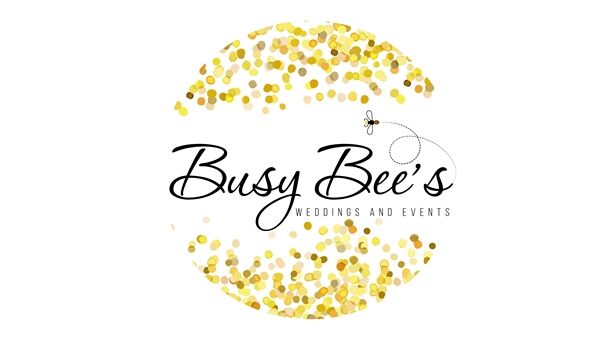 Reviewed on

10/10/2016
Deborah M
Not even a Hurricane can stop Busy Bee's Events from putting together a flawless wedding for my daughter. Bettina and her team are ABSOLUTELY THE BEST! From the early on stages of planning this wedding to the rescheduling of basically everything after the catastrophic Hurricane... Read More Matthew, in the end everything turned out perfectly!  The original venue we were going to have the wedding was being evacuated for Hurricane Matthew but that did not stop Bettina and her team to finding another venue that is just as fantastic as the first, and in only THREE days before the wedding! Bettina is professional, knowledgeable, personable, very organized, and amazing to work with.  I can most certainly admit that without Busy Bee's Events, this wedding would not have happened at all, and I am so grateful for Busy Bee's Events! Bettina, It is unbelievable you were able to get all this done while being evacuated from your own home. We can not thank you enough.
---
Reviewed on

10/10/2017
Martin V
Biggest thank you to Bettina and Busy Bee's Events for being outstanding throughout the entire process. Since the beginning she's been an amazing communicator and on top of every detail till our big day. We were very fortunate to have her as a planner with full resources and... Read More someone that understands the industry. You're a rockstar Bettina !!
---
Reviewed on

9/22/2017
CRISTINA S
We found Bettina from Busy Bee's on the Knot's website, and we contacted her because of her highly recommended reviews. She was not the only wedding coordinator we contacted, since we wanted to have several alternatives; but, we quickly decided to work with her because she was... Read More very professional, very accommodating and took the time to answer all of our questions. She was very sweet! Our experience working with her has been awesome, to say the least. First of all it is very easy to reach her and communicate with her. She is always on top of everything and never misses a beat always keeping you in the loop. She understood exactly what we wanted for our wedding and made it happen exactly how we envisioned everything. I and my husband felt very relaxed during the planning and all trough out the experience. She will make you feel that you have nothing to worry about. The day of the wedding everything went according to the plan, all of our guests congratulated us for such a wonderful event. Bettina had everything under control, everybody knew what they were supposed to do. She is young and sweet but you will be impressed with her skills to command and direct people. Thank you Bettina, you and your team are the best, we are so happy we chose you!
---
Reviewed on

9/20/2017
Charlotte P
Bettina is AMAZING! So much that my father gave her an honorable mention in his speech at our wedding reception. I lived in Phoenix, AZ the whole time I was planning with Bettina. I had my heart set to get married in South Florida, so she made every effort to make sure I had... Read More all the information I needed and saw everything (venues, florists, entertainment, etc)... virtually. I was not able to go to Florida at all before the wedding, so for 9 months I had my full trust that she would be able to help navigate me through it through Skype, text, email and a few Facebook messages. My wedding would not have been as amazing and special if Bettina hadn't been as organized and communicative as she was. It goes without saying, she comes highly recommended from myself and my husband.
---
Reviewed on

6/13/2017
Kerrie M
Words cannot describe the relief I felt after realizing I had hired a person who would make my wedding day run so smoothly and would allow me to relax and focus on getting myself ready for my big day knowing that she had everything covered. Bettina is professional, positive,... Read More resourceful and super sweet! I cannot thank her and her team enough for saving my wedding day and allowing myself and my immediate family to enjoy the day stress-free. Do yourself a favor and hire the best wedding planner a bride could ask for!!!
---
Reviewed on

5/24/2017
Kristine A
Bettina was amazing from start to finish, I had her for day of and she nailed everything. Communication was easy, she understood my budget and went above and beyond!! She was always professional and very organized. On the day of the wedding she came prepared and everything went... Read More as planned according to the schedule she made for the day-of. And to top it off, we had a lot of wedding favors left over which she was willing to ship to us back to NY after the wedding. Thanks so much Bettina, we really appreciate all you did.
---
Reviewed on

4/25/2017
Lior O
Bettina was a life saver! There is no better way of putting it. I am an event planner in NYC and needed an event planner to help me for my wedding in Miami. Bettina was hired as a Day of Coordinator but went beyond that and helped me the entire week of my wedding. She made sure... Read More that my wedding day was stress free. She did not let me worry about anything! She took care of all the vendors, decor, and scheduling. I cannot thank Bettina enough for all that she did for me!
---
Reviewed on

3/13/2017
Alexandra G
Bettina is a rockstar! My husband and I miraculously found Busy Bee's Events on wedding wire less than 2 months before our wedding for month-of services. Most wedding planners are booked at least 5 months prior so we were shocked to find a five star company within our budget... Read More that was available in our date. It's needless to say, we got very lucky! As soon as we connected with Bettina, we were very impressed with her communication and willingness to work with us immediately. Our wedding was mostly DIY which Bettina had no prior experience planning but was up for the challenge knowing that the process is much more tedious and time consuming. On the day of my wedding, Bettina got unfortunate family news from her assistant that she was unable to make it. I got worried when her backup assistants canceled as well but I had faith that it would work out and it did! Bettina was present every step of the way and handled the craziness of our wedding day like a trooper. Everything turned out beautifully and she truly outdid herself in bringing our wedding dream come to life! I would highly recommend Busy Bee's events to any South Florida bride looking for a coordinator with patience and professionalism who won't brake the bank.
---
Reviewed on

2/06/2017
Sue B
Bettina organised our special day and it was faultless. She thought of every last detail, and make everything perfect ! Bettina is full of enthusiasm and nothing was too much trouble - and no idea was difficult. She brightened the day and made sure all we had to thing about was... Read More each other Throughout the process we have grown to love Bettina and really couldn't have done it without her xxx
---
Reviewed on

10/29/2016
Emily B
Bettina from Busy Bee's is so professional and organized. She made me feel comfortable the whole way through. She is extremely personable and got along with all of our guests. She made our entire experience a lot less stressful!
---
Reviewed on

10/28/2016
Silvina C
Bettina from Busy Bee's Events is amazing! I couldn't have better things to say about working with her on our special day. Throughout the planning process, Bettina was organized, attentive, patient and resourceful. Bettina helped to alleviate any additional stress leading up to... Read More the wedding by providing helpful tips and resources that kept us on track for the big day. She knew exactly what she was doing, and made it fun and enjoyable throughout. She is easy to contact and easy to work with. Every little detail, every step of the way, we couldn't have asked for a better planner. I would highly recommend her for any event; not only because she does an amazing job, but she does it with a warm heart, and in a very professional and also friendly way. Bettina and Busy Bee's Events is top of the line!
---
Reviewed on

10/28/2016
Marsha T
Bettina was so professional it was a pleasure to have her company as our event planner I will refer her company to all my friends Thank you again Marsha
---
Reviewed on

10/27/2016
David B
Simply the best event planner in South Florida My wife and I are very pleased with the outstanding job Bettina and her team did It will not have happen without her DB
---
Reviewed on

10/26/2016
T.J. R
So after almost a year of planning, a few days before our "big" day, we had the threat of Hurricane Matthew coming for Palm Beach Island, and our venue The Colony Hotel, had to mandortory evacuate the island thus closing the hotel and canceling our wedding! We looked to our... Read More wedding planner Bettina, and she got on it and made some calls and found us 2 locations that could work for us, they were inland, and hopefully after the storm passes, they would have electrical power and the staff to pull this wedding off! Bettina got us into PGA National and all of our selections from our "closed" venue was coordinated by Bettina, to arrive at our new location and even got the same menu we selected! So in the end,Bettina and her staff at Busy Bee took care of us from start, planning stages thru the middle, crisis stage of bad weather and cancelled venue, and the finish of the wedding night with flower petals on our bedroom suite! Busy Bee Events made it a truly rememorable event for me and my new bride!
---
Reviewed on

10/19/2016
Stacey C
Bettina was absolutely amazing! We hired her from the very beginning starting from picking the venue and she has been with us every step of the way! From cake tasting to gown fittings, she was always there and she always answered all of my questions instantly! The rehearsal and... Read More wedding was flawless and I highly recommend Busy Bee's Events.
---
Reviewed on

10/17/2016
Sharon R
Bettina and her team from Busy Bee's Events are the best! They came highly recommended and now I know why! 5 star service all around!
---
Reviewed on

10/16/2016
LeAnne S
Bettina exceeded all of our expectations! She was dedicated to making me feel at ease as she takes care of the rest. I was naturally nervous for my big day, but Bettina was so incredibly organized, i had comfort in knowing everything was taken care of. Bettina was amazing to... Read More work with, always answering her calls/texts, and did an amazing job making sure everything went smoothly and exactly how I wanted. I would absolutely recommend her to anyone I know getting married.
---
Reviewed on

10/16/2016
Miller B
Bettina from Busy Bee's Events was the best choice I could have ever made for my wedding. From the moment I hired Bettina, she made me feel relaxed and at ease with the whole scary wedding process. She really does know what she is doing and she provided us with the best vendors... Read More and the best pricing in town! She is tact, professional, organized, and very personable. My husband and I were so happy on our big day because we did not have one worry in mind! Busy Bee's took care of everything and I highly recommend them!
---
Meet The Owner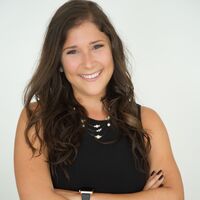 Bettina Bee
Growing up in South Florida, I wasn't one of the girls who spent all day thinking about a fairytale wedding. I was one of the little girls who carried the leather bound planner planning out which homework assignment to complete. I was the little girl that had big dreams to become a success, and the moment I realized my passion for events, I went to work. I have assisted many big name event companies and wedding planners over the past few years but I quickly realized each one of them was missing something...dedication. Busy Bee's guarantees an amazing dedicated stress-free wedding experience.