Home

Callie Ellen Studios
About this Vendor
Out of the box
We do things differently than most other photographers. Our approach is beneficial and fun for our clients. Our photographers are skilled at capturing the moments you expect and even some you don't, being unobtrusive but also omnipresent. With us it's fun and professional.
Details
Engagement, Trash The Dress
Contact Info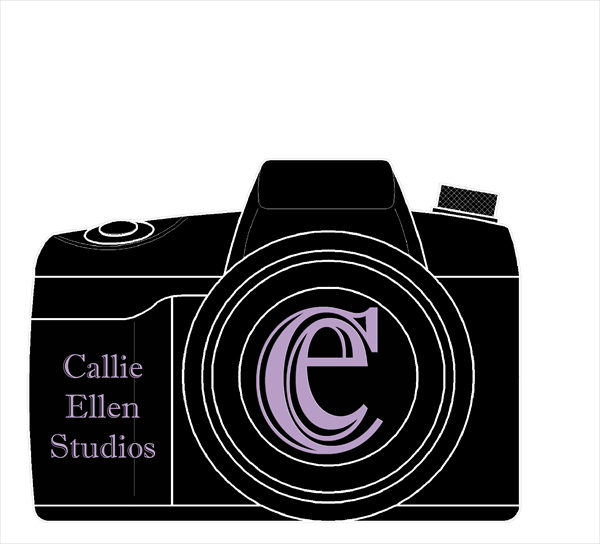 Amazing, Talented, Fun Photographer!!!
Reviewed on

10/14/2013
Jane
We were lucky to have found Callie during our vendor search at a Bridal Show. There were tons of different photographers there showcasing their work - what truly drew us over to Callie from the very beginning was: 1. Her albums on display and the amazing details she... Read More captured. 2. The fact that her pictures were not "posed" much but mostly natural - capturing the best moments 3. She was not pushy like the other photographers at the show - instead she was very cool and fun with an amazing personality that shines right thru! Of course we booked her for our August 23, 2013 wedding right away and we are SO extremely lucky and glad that we did. As a bride it was so important to have my vendors have great communication with me - and Callie by far surpassed that - she was always on point - amazingly fast at returning my calls / emails; her packet with our contract included some awesome helpful hints & she helped us from day 1 with all our silly questions. Our engagement pics were taken at Waterloo Village & they turned our beautiful. Callie really got to know us during our session and it was just a great time chatting and snapping pics. At the day of our wedding Callie arrived earlier than contracted due to my request of a time change - which we are very thankful for! She brought along 2 awesome photographers and captured beautiful wedding pictures for us! What really impressed me is the fact that she took pics without us even noticing - resulting in the most beautiful moments of my husband and I just looking at each other smiling & laughing! She has such an eye & talent for detail and it creates incredible memories. Another great point to mention is that Callie was totally in work mode - she was snapping away & made taking our family portraits the easiest task ever - considering we both have huge families! Callie captured and delivered beautiful photos & went beyond our expectations! We loved working with her, we enjoyed her fun easy-going style, and we appreciated all the extra details that Callie managed to pay attention to. As a bride to a bride - Callie is one of the best vendors we chose! I would highly recomment her for all your photography.
---
Reviewed on

6/16/2016
Lori D
Words cannot express how thankful and happy we are that we had Callie and her team photograph our wedding. Beginning with engagement pictures, Callie was so creative, determined, professional, patient, and fun! We had to reschedule our engagement session several times due to... Read More inclement weather and a car accident. Callie never gave up on us through it all. The pictures turned out amazing and there wasn't a cloud in the sky that day! When the time came for our wedding, we had the additions of Torri and Barry. From the beginning of the day until the end of the night, the three of them were able capture memories to last a lifetime. My husband hates having pictures taken, but they were still able to make him smile and laugh! Not only did they take pictures of all the details and great pictures of us, but they also captured tender moments between our guests. A father lifting up his young daughter in the air while dancing. A mother and young daughter looking to each other's eyes and holding hands. Best friends dancing together. A transgender couple lovingly looking into each other's eyes while slow dancing together. That last one has been so special to the couple because of all the difficulties they have to face, and especially after the recent mass shooting at the club Pulse in Orlando. Not only did we have so much fun with Callie and team on our special day, but so did our guests. It was so difficult to narrow down pictures for our photo album! Once we did, Callie put it together and it came out amazing. We're so grateful for all of what she's done for us. It's so sad that our wedding journey with her has come to an end. But we will definitely keep Callie Ellen Studios in mind for when we have an addition to our family! :) In the meantime, I highly recommend them for anyone who needs a photographer!
---
Hands Down THE BEST PHOTOGRAPHER!!
Reviewed on

10/21/2014
We had a REALLY small wedding and were on a tight budget but Callie never made us feel like that was an issue at all. She took what we wanted and specialized a package just for us and was so attentive every step of the way. We chose to do an engagement session to meet and get to... Read More know her which went amazingly. She is extremely easy to get along with and really knows just how to pose and shoot a picture to make you look your best, while being able to capture those special moments without missing a beat. Our wedding album, which she put together is my most prized possession and I feel so lucky to have those memories in print. I also had a tricky family situation with parents who were going through a divorce and never thought my wedding day would go so smoothly. Callie is the main reason that it worked out beautifully, she was more than my photographerthat day, she became my friend and she was amazing! Highly rrecommended you will not be disappointed.
---
Reviewed on

10/14/2017
Amanda M
Callie is AMAZING! I knew I wanted her to do my wedding when I first met her back at a wedding expo at the fair grounds. She knows her stuff and works very hard during the wedding. Even after she took some shots she showed me some of the pictures and they are breath taking. I... Read More can't wait to see them all!
---
Reviewed on

9/07/2017
Debbie lee S
I met Callie at an expo in new jersey and I must say, its one of the best decisions I made for my wedding. The price is very affordable and accommodated us in whatever way possible. I took a package that required us to do an engagement photoshoot, and I was thrilled on how she... Read More was able to capture all our beautiful moment. I was so anxious for my wedding day to come so that i would be able to see what else is had in store for us. I love how professional, organize, vibrant energy and reliable she is: allowing me to feel safe throughout the entire process working with her. I was so nervous to see my wedding pictures because I was so exhausted, but when I saw those picture, I wanted to cry. She captured every moment that was filled with joy. My family and guest are so in love with the picture. Its been 2 months now and people are still complimenting how great she was. My wedding day is a day I'll never forget for many reason, but Callie will definitely be apart of that memory.
---
Reviewed on

8/31/2016
Callie did an amazing job at our engagement shoot and wedding. The photos all came out beautiful thanks to her suggestions and some touch ups she did. She is very creative and knows exactly how to get the perfect shot. She was patient, efficient, professional and fun. My wife... Read More and I were comfortable with her from the first moment. Thank You Callie
---
Reviewed on

6/21/2016
We met Callie at a wedding expo and we were so fortunate to have done so! From our first interaction we could tell she was extremely professional and has an awesome personality. She has a vibrant energy and she makes you feel like she's just one of your friends. My husband and... Read More I had never had professional photos prior to our engagement shoot with Callie so we were a little out of our elememt but within minutes she had us comfortable, relaxed, and smiling (real smiles not posed strained ones). We were so pleased with the engagement session and she let us include our dog as well which meant a lot to us. We had her use the images to make our guest sign in book for our wedding  (our guests enjoyed flipping through the book seeing the beautiful pictures as they signed their wedding wishes for us) and she also designed our save the dates! As most brides find out wedding planning and the wedding can be a crazy and/or stressful time, however, the photography was the easiest thing. Callie and her team know what they're doing they are able to easily direct all indivduals and don't waste time.They kept everything organized and exactly as we discussed. We received endless compliments from our wedding party, family, friends, & guests on how great Callie and her team were to work with. A boudoir session was optional and included in the package, this was not something I could've done with any of the other photographers we had met prior to finding Callie. I was very comfortable (enough to get down to my skimpys) and I knew she was non-judgmental very professional. Everything was elegant and tasteful. It turned out to be another great experience / photoshoot with Callie! I'm so glad I was able to do it because you never feel as beautiful as you do on your wedding day and I know my husband will appreciate the images for years to come! Exactly 2 weeks from the date we received the website of our images and we were blown away as they surpassed all expectations. Callie and her team provided us with the picture perfect images of our perfect day. There's a timeless element in her work as well as modern effects. Nothing looks overly posed or fake it all has a natural feeling. I loved the artistic photos of my wedding dress, accessories, & our rings. She goes out of her way to capture the details of the items and things you've carefully selected for your big day and the images are beautiful! Callie is so easy to communicate with and responds quickly. She was so helpful even to recommend a make-up artist and other vendors. Callie is willing to go above and beyond to make sure all your needs are met. I could continue to go on praising her and her work but I think you got the idea by now :) honestly you can't go wrong if you choose Callie Ellen Studios for your photography needs!
---
Could have been better if...
Reviewed on

11/24/2014
While her photography was decent enough, I feel she could have been more professional and delivered more images if she wasn't hitting on the grooms brother all night. It was so obvious and very uncomfortable for my son who plainly didn't appreciate or want the attention! He... Read More felt very bad for his brother, the groome, who should have had the attention on him being that it was his wedding day! Not a place or time for socializing! Lots of great moments missed because she wanted a date.
---
Wonderful Experience
Reviewed on

10/30/2014
Jessica D
Callie was wonderful! She communicated very clearly with me before the wedding to make sure we were on the same page. I felt very comfortable with her from the start. She was very easy to work with and took amazing shots before and during the wedding. I highly recommend her!
---
Wouldn't have it any other way!
Reviewed on

10/14/2014
Heidi G
Callie and her assistants were absolutely amazing throughout my entire wedding process, from the initial consultation they met my every need. If there were certain pictures I wanted, Callie made sure I got them. If we have any questions, Callie answered them promptly. Every time... Read More my husband and I look through our pictures, it's as if we are reliving our wedding. I absolutely recommend Callie to anyone who wants to have beautiful memories forever!
---
Absolutely the best!
Reviewed on

10/08/2014
Kim B
From start to finish, Callie is simply the best. At our initial meeting, I felt so comfortable with her that I stayed for a few hours! Right away I knew she was the photographer for me. She was extremely willing to work within our budget, while maintaining a high level of... Read More quality. In the weeks leading up to the wedding, she was very helpful. And on the day of, her and her assistant Lauren were amazing! They were prompt and didn't make me feel rushed or worried. They went out of their way to make me feel comfortable and beautiful. Both at my parents' home and at the venue she was thoughtful and creative. She made the wonderful suggestion that we have our first look before the ceremony to cut down on lost time with guests and she was true to her word - she got wonderful pictures AND we got to enjoy our cocktail hour! And hard-working doesn't begin to describe these ladies - from start to finish they made sure they got the shot, whether it meant laying on the ground or baking in the sun. During the reception they got a lot of great candid shots, while still allowing guests to enjoy the party. Just one look at my gorgeous photos and people understand that I hired the best!
---
Friendly & Excellent Photographer!!
Reviewed on

9/25/2014
Kimberly A
Callie was not only professional but also very friendly and supportive. I would not only consider her our photographer but also a friend. She did our engagement photos and climbed over a waterfall just to take the perfect shot. And, let me tell you - the shot was worth it!!... Read More :) Our wedding photos completely captured our special day and we love looking back at them. Not only do we see the pictures but we also see the moments that she was able to capture within the pictures. So, for my recommendation I would say that you should 110% go with Callie Ellen Studios as your photographer. I know in the future we will use them again!!
---
Stress Free & FABULOUS!
Reviewed on

9/23/2013
Jillian V
Callie did my engagement pictures in 2011 (my husband and I eloped or she would have done my wedding too!) and my daughter's infant pictures in 2013. She is, in a word, AMAZING! For my engagement shoot, I had NO idea what I wanted to do. Callie came up with great ideas and my... Read More pictures are fantastic! For my daughter's shoot, it was brutally hot so we opted to do most of the shoot in my house. Even though we didn't have much room, she was able to create and capture the SWEETEST pictures of my grumpy little girl! When I'm looking for referrals, I want to an answer to a simple question..."Would you refer this person to your best friend/family/boss?" My answer for Callie Ellen Studios is "Yes I would and I already have!"
---
Enhance Memory Making!
Reviewed on

9/23/2013
As mother of the groom, I was able to both participate and have time to enjoy the festivities of my son's wedding. The day arrived and went forward with lots of love and laughter. We all carried memories home in our hearts but we also wanted to illustrate our stories through the... Read More pictures taken every step of the way. Callie's eye for detail and her incredible sense of humor captured what was happening inside our hearts as well as the window dressing. She made us laugh and almost invisibly caught magical moments and we were able to relive them hen her photos arrived! She was organized and considerate in the planning; she was inventive with ideas that were spontaneous and creative; her photographic eyes saw the real beauty of one of the most special days of our lives. I HIGHLY recommend Callie Ellen Studios as your wedding photographer!
---
Amazing Talent and a Ton of Fun!
Reviewed on

9/23/2013
Nancy S
Callie and her staff photographed our wedding in 2010 and our child's baby pictures in 2012. Her easy style and laid back attitude puts you at ease while her eye for color and light ensures beautiful pictures! What I found particularly amazing was her ability to capture... Read More candids without interfering with an event. Also impressive were the posed shots which made everyone looked relaxed and natural. Finally, she has always had a quick turnaround on the finished prints. She is dedicated to her craft and I will continue to use this studio for all of our family and event photos!
---