Home

Calluna Events
About this Vendor
An innovative + fresh approach to wedding planning
Calluna Events combines unique + stylish ideas with unparalleled organizational skills + exceptional attention to detail to create your perfect wedding. With over 10 years experience + an extensive network of vendors to fit your style + personality. Full-service planning to wedding day coordination!
Details
Available for Consultation Only, Available for Wedding Day Coordination, Full Coordination Services
Contact Info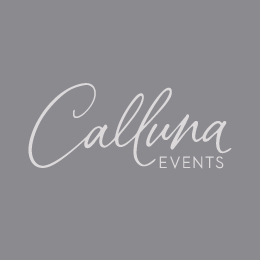 1435 Yarmouth Ave, Boulder, CO
Best Planner in Colorado
Reviewed on

9/16/2014
jandee t
Heather is AMAZING! My husband and I had the daunting task of planning a Colorado Mountain Wedding from Florida, so hiring a planner was a no-brainer for us. I had read incredible reviews of Heather and her team at Calluna and was eager to meet her. We were instantly drawn to her calm demeanor and immaculate style and hired her right away. Heather has so much experience we knew that any crazy obstacle that popped up along the way we would be in good hands. Every vendor she recommended was a perfect fit for us, and she orchestrated them in an amazing graceful way. The team of vendors we ended up with was absolutely incredible and Heather has made a great name for herself in the Boulder events community. She works with absolutely the best people around! She listened to everything we had to say about what we envisioned, helped us keep it realistic in terms of our budget, and gave us a super detailed comprehensive timeline catered to us. She provided an outline for a beautiful non-denominational ceremony which we were able to use and tweak to match to our own personal vision. She helped us collaborate with our florist and baker to create something wonderful from barely an idea to start with. The week and especially the day of our wedding she was phenomenal! From last minute linen changes, to orchestrating a perfect rehearsal. She worked so hard behind the scenes and created such a beautiful wedding working with all of our vendors. When I walked in the reception space I was blown away! She took what I had to say and created a fairy tale. The only thing I had to worry about was getting myself pretty. I even forgot to take my vows off my cell phone 30 minutes before the ceremony she found a way to print them out for me without batting an eye. She was perfectly supportive, never pushy. It was all about us, and I can't thank her enough. Heather is a lovely, wonderful person, and the best at what she does! I loved every minute of the planning experience thanks to her.
---
Stress Free Wedding Day
Reviewed on

9/02/2014
Lesley B
Heather is amazing! My Groom and I were able to be relaxed on our wedding day knowing Heather and her team had all the details covered. Even when we had to move things around last minute due to weather, everything worked out perfectly. Thank you again for all your help in making my pinterest board come to life! The best part is they offer a la carte services to match any need/budget.
---
Colorado's Finest
Reviewed on

9/14/2013
Maris G
I knew choosing my wedding planner would be one of the most important decisions I would need to make throughout the planning process. I spent weeks reading blogs, websites, testimonials, magazines and I kept seeing "Calluna Events" everywhere. We all do it--spend hours looking at wedding pictures of complete strangers for inspiration--and the weddings I found most inspiring were always credited to Heather. From our very first introductory call to our day after brunch Heather was outstanding; she is an excellent listener and works magic translating your ideas (however fuzzy) into beautiful, integrated settings that reflect your personality and make your guests feel special and ready to celebrate. I am a laid back person myself, so I apprecaited that Heather wasn't overly precious or excitable. She has a very pragmatic and organized approach, which kept me calm and focused on the important things. I knew she would be there when I needed her, but she was never heavy-handed or a distraction. Our wedding was above and beyond what I ever could have imagined. The vendors that Heather helped us select were amazing and a perfect fit for our style. Several of them told me that I had chosen the 'the best planner in Colorado.' This was completely unsolicited and Heather would never say this about herself because she is far too humble. Now I can say without a doubt: SHE IS THE BEST! The number one advice I would give to couples planning their wedding is to make sure it reflects the two of you as a couple; your favorite hobbies, style, colors, food, etc. This will make the planning process fun and your guests will recognize and appreciate the personal touches immediately. I never once felt like Heather was trying to push me towards a 'cookie-cutter' wedding; she helped us create something unique and perfectly 'us' with memories and stories we will be sharing for years to come.
---
Calluna helped make our day perfect!
Reviewed on

2/22/2015
Geri L
I would highly recommend hiring Calluna for wedding planning in the CO area. Our planner helped coordinated vendors, and was especially helpfule when we were having trouble gettting in touch with specific vendors to resolve issues. Our planner was especially helpful on the day of, making sure that small problems were taken care of quickly and without stress. We couldn't have done it without them!
---
Wedding Planner Bliss!
Reviewed on

11/09/2014
Kelly B
Growing up you always picture your wedding day as being the best day of your life and you think of where you want it to be, what you'll be wearing, etc. What you don't think of is how much work it will be to plan and pull it off! There is so much that goes into a wedding and I had no idea before planning my own. Hiring Calluna Events was the best decision I made when planning our wedding! It was so great to have someone who is so well connected and knows everything there is to know about weddings on our side! Jolene made great recommendations for us and I feel like she really understood what we wanted our special day to be like! I can't tell you what a relief it is to know that on the day of your wedding everything is being taken care of according to our plan! I can confidently say that my wedding day was the best day of my life and I have to give credit to Jolene for making it all happen! I highly recommend Calluna Events for any event you're planning!
---
photographer loving working with Calluna Events
Reviewed on

10/09/2014
I am a photographer and have worked with Calluna Events at a couple of weddings. The weddings have gone so smoothly. It was obvious by the detailed schedule and timeline I received before the wedding how much time and energy Calluna Events put into organizing the day. On the day of the weddings Calluna Events was there organizing everything - but the weddings felt laid back and organic. Only a great event planner can make the day go perfectly yet have it feel like no effort or stress. The attention to details on the decor for both weddings was also beautifully and creatively done. They made my job so much easier keeping me alert to all that was going on. Looking forward to more weddings together.
---
Fabulous!
Reviewed on

10/06/2014
Sloan S
As soon as we made the decision to plan a destination wedding in Colorado while living in New York, we knew that we would need to hire a planner to be our eyes and ears on the ground. We worked with Jolene Greenbaum Peterson at Calluna, and she was an absolute dream! Jolene did a masterful job of coordinating all of the pieces for our ceremony and reception (which was no small task - a tented ceremony in the middle of a field with no electricity or running water for 230 people). Jolene helped us find the perfect vendors, came up with creative and beautiful ideas to solve problems that popped up along the way, and brought a contagious excitement and energy to the planning process. And most importantly, I can't imagine feeling more calm or relaxed than we felt when the wedding weekend finally came. We knew that Jolene had everything covered - she did a beautiful job of coordinating the vendors, directing the guests, and calming the bride from behind the scenes. Even when a wind storm blew over flowers, name cards, and easels, Jolene handled it all effortlessly. Working with Jolene and Calluna was absolutely one of the highlights of the wedding for us!
---
Calluna Events is Amazing
Reviewed on

9/25/2014
I could literally list hundreds of reasons why Calluna Events and Heather Dwight are so amazing. Put as concisely as possible, it cannot be easy to take a couple's vision and make it real, but that is exactly what Calluna did. Heather knows all the best vendors, has fabulous taste & is incredibly organized. Heather & her team ran everything the day of the wedding. Not having to deal with one issue or oversee the set-up of the tent, dinner, flowers, ceremony, or reception cannot be valued. Everyone hears the day-of horror stories - this doesn't happen with Calluna. The whole experience was perfect. We loved Heather and knew that she truly cared about the wedding. We could not have asked for anything more.
---
Meredith and Johs. Wedding
Reviewed on

9/25/2014
Calluna events could not have been more helpful in getting us ready for our big day. They helped make sure we crossed every T and dotted every I with the right details that we might have missed. They were conscientious of our budget and understood what we were trying to achieve. With their great experience they were able to offer us many great ideas on how to schedule the day, who we might need to talk to in preparation, how we might want to decorate...overall they know this business inside and out and made it feel as natural and special as it should be. We highly recommend them as they will listen to your needs and help you achieve what you set out to in making your wedding very much your own.
---
Amazing!
Reviewed on

9/17/2014
Lauren C
We used Jolene Greenbaum Peterson at Calluna, and I have only good things to say. She was very easy to work with, organized, and had connections with great vendors. I absolutely couldn't have done the wedding without her, and recommend Jolene and Calluna Events without reservation! A +++++
---
Best Investment Ever!!
Reviewed on

5/30/2014
Heather W
First off, Jolene Greenbaum Peterson is a saint. Anyone who was at our wedding will tell you that, and they didn't know one tenth of what she did behind the scenes. Apart from being just a sweet, compassionate person who clearly loves her job, she is incredibly professional, punctual, reliable, creative, and expects nothing less from the vendors she works with to make your wedding perfect. I should start by mentioning some of the obstacles she had to deal with right off the bat. My fiancé (now husband) and I decided we wanted a Lord of the Rings meets Game of Thrones themed wedding - complete with costumed guests. We wanted every detail from medieval chairs for the ceremony to a dragon and phoenix themed cake to custom-made armor for the groom and all his groomsmen, and we wanted it all to take place in a castle in the mountains. Add on to that an obsessive/compulsive detail-crazy bride and you have a recipe most coordinators wouldn't touch with a ten-foot pole. Jolene never flinched. For an entire year worked with us to get everything just right. She went to vendor meetings, negotiated contracts, came up with spectacular ideas, and answered every single email (of which there were hundreds). She always took my calls and kept me abreast of her schedule, and she had an uncanny way of turning me on to the perfect vendor for all our weird and out-of-the-box needs. I had to keep reminding myself that we weren't the only wedding she was planning because she was so willing to devote the time and energy whenever we needed her. It always felt like we were her top priority. Then on the day of, the skies opened up and our outdoor wedding had to be hastily relocated indoors. But somehow Jolene made it all happen seamlessly, as though we'd planned it that way all along. I never had to feel stressed or anxious about anything because Jolene had the entire massive production completely under control. I cannot recommend Calluna Events enough for Jolene alone. Their prices are incredibly reasonable for the services and dedication you get, and I will fully admit that I could not have done it without them. They were the best investment of the entire wedding. Whether you are planning something small and traditional or something as grandiose and unconventional as our wedding, you will not regret hiring Calluna for one second.
---
A Groom's Perspective
Reviewed on

9/17/2013
Heather and the Calluna Events team were top-notch to work with. As the groom, my role was less hands on at first, but as the big day neared I was impressed with how well-coordinated, stress-free, and drama-free Heather and her team made everything. Several people have mentioned this in their own reviews, and I have to absolutely agree: Heather exudes calm professionalism. This is perhaps her single greatest trait--most planners we spoke to were a little over the top and too high strung for our personalities. Heather was the perfect fit for us. She simply got things done--lined up vendors for consideration, facilitated decisions, organized event details, etc--in a timely and thorough manner without any stress or drama. I appreciated how at ease Heather and the Calluna Events team made our whole wedding party. Every question had been anticipated and addressed. All contingencies and "Plan Bs" and even "Plan Cs" had also been thought out. In short, Calluna Events made it easy to enjoy the weekend without worrying about the chaotic behind-the-scenes logistics that come with every wedding. I think the thing that speaks best for Heather and her team is the high regard that every single vendor has for Calluna Events. Every single vendor we spoke to (including those we ultimately didn't select for the weekend) had nothing but great things to say about working with Calluna. The most common sentiment we heard was: "Heather is hands down the best in Colorado". My new wife and I fully agree. Thank you Heather and Calluna Events team!
---
Beautiful Taste & Calming Presence Result in Perfect Wedding!
Reviewed on

9/01/2013
Sarah M
When looking at event planners, you want a team that can properly plan and handle what seem like trivial details, but eventually turn into the foundation for a flawless experience for your guests. You also want trusted advisers who can translate your vague thoughts and feelings into implementable ideas using creativity, excellent taste, and a rolodex of talented collaborators. Finally, equally important is the management on the day of the event. Calluna Events does all that. Heather and Jolene have a calmness and a gravity that you look for on what can be the most chaotic day of your life. Using the perfect mixture of elegance and unassuming hospitality, Calluna gave us the perfect wedding that our guests are still talking about months later. Every detail was impeccably appointed, allowing us to focus our attention on our guests, and their experience with us on the most important day of our lives.
---
Piece of Mind!
Reviewed on

8/29/2013
Catherine V
I was first introduced to Gabbie with Calluna Events at a friend's wedding and was immediately impressed with her organization and composure. When I got engaged a few months later and starting planning my own wedding I contacted Gabbie to see if she could help me on my BIG DAY. She worked with me to create a tailored service that met my weddings needs. She put together a week of schedule - including a VERY detailed wedding day timeline, followed up with my other vendors, attended catering meetings, helped plan the reception lay-out, hung decorations, ran errands the day of, and kept us all in order on the BIG DAY. I had piece of mind with her at the wheel. Calluna Events is worth it for any bride to be.
---
The perfect day created by the perfect planner
Reviewed on

8/29/2013
Suzanna P
I can honestly say Heather Dwight and Calluna Events saved our wedding and made it the most memorable day of our lives. Four months before I married my love of nine years, our wedding venue we had booked prior to meeting with Heather canceled. We were living in a different state at the time and I was panicking. Heather very calmly took charge, using her amazing contacts and relationships, as well as her fantastic taste , and found us the perfect location and the best vendors while being very budget conscious. After finding the location, Heather and her staff helped everything fall into place and instead of stressing, we were able to enjoy the process. The day was more than we could have ever dreamed of, it was perfect. I am a very type A personality and I like to be in control, but I trusted Calluna Events completely. Just knowing Heather and her staff were there allowed me to enjoy myself and not worry about any of the details. I know throughout this time Heather had many clients, but we always felt like we were the only one. I would and do recommend her to anyone!
---
Professional & CALM!
Reviewed on

8/28/2013
Connie D
Heather and team from Calluna Events are the best of the best! There is so, so much that goes into planning and designing a wedding. Heather is so calm and professional, that even if there was a hiccup, you and the guests would never know! They are absolutely amazing, creative, and are highly recommended!
---
Professional, Creative and Great People
Reviewed on

8/23/2013
Erika H
Heather and Jolene with Calluna Events have been a joy to work with! Besides being very open and friendly people, they are extremely professional in everything that they do. If you pick these ladies to do your wedding, you can kick back and enjoy the whole experience - from planning to actually getting married. They go beyond all expectations. I would recommend getting their full service package where they help you through the whole process and not just the day of. They know how to pick the right vendors. They're also great at creating personal and fun parts to your wedding that you might not have ever thought of on your own. I know that this is a lot of praise, but they are simply that great!
---
Made My Daughter So Happy!
Reviewed on

8/23/2013
Robert G
Calluna Events helped bring my daughter's dream wedding to life. I know she was very busy while wrapping up school and starting a new full time job, so the extra support from such an organized and professional team made all of our lives that much better! I will say that I didn't even know what a wedding planner was until my daughter got married. Now, I truly don't know what we would have done without one. It was so nice to be treated like a guest at this wedding (even though we were the hosts) and not have to lift a finger the entire wedding weekend. We highly recommend letting Calluna Events take over for the weekend - from the Rehearsal Dinner to the Brunch. Money well spent!
---
Wedding in Boulder
Reviewed on

8/23/2013
Sarah G
Jolene and Heather at Calluna Events helped me plan my wedding at The St. Julien in Boulder. They helped us figure out the best way to maximize our guest space (over 200) for the event and were a dream to work with. For each decision we had to make we were giving over 5 different options and if none of the options were what we wanted we were given 10 more. They made wedding planning seem like a breeze and truly know how to plan a party. Thank you so much for all of your help and for making our wedding the perfect day!
---
The Best Wedding Planner Ever!
Reviewed on

8/22/2013
natalie t
I was so happy when I found Calluna. Heather was so personable and friendly when I met her seven months before my wedding I knew I had to work with Calluna. Things got even better when we were assigned Jolene as our day of planner. Jolene had so many amazing recommendations, ideas, organizational, and decorative tips that made planning easier and the wedding day so special! She was always attentive promptly returning emails and phone calls. The wedding process and the big day ran so smoothly that it made it so easily to enjoy friends, family, and my new husband!
---
Calluna is the Best!
Reviewed on

12/12/2012
Donna R
Hiring Heather and Calluna events to plan our wedding was truly a great decision! We planned our wedding in just three short months, and although there are more moving parts than we ever could have imagined, with Heather's knowledge, guidance, and confidence, and sense of calm, it was actually a relatively stress free and fun process! The week of our wedding, we had a very unexpected weather change(it dropped from 80 degrees and sunny to 34 degrees and flurrying snow), and were completely panicked that our vision of a beautiful "Fall" wedding would, all of a sudden, not be a possibility. BUT, Heather and her team remained calm, rallied (BIG TIME) together with all of our vendors, and were able to stay completely true to our vision! We put our trust into her to make our day as incredible as we had dreamed, despite some pretty big obstacles, and we were were NOT disappointed! In fact, our wedding was even better than we imagined, and we would not do it any differently. Thank you Calluna!
---
Truly the best wedding planner
Reviewed on

11/13/2012
Tara F
My husband and I used Heather from Calluna Events as our wedding coordinator. We used her to help us with our wedding planning as well as for our day of coordination. We lived overseas in South Africa during most of the wedding and Heather's service was invaluable to us. She made sure to meet us whenever we were in the U.S. to discuss everything and was always reachable by email. Her experience and advice was truly priceless for our wedding!! For a lot of things, we did not know exactly what to do or how to make our vision for our wedding real, and she came up with amazing ideas for us but never pushed or pressured us to use them. Heather never steered us wrong with recommendations or ideas. We could always tell that she gave her all to help our wedding visions come to life and on our wedding day we were not at all disappointed! Even right up to on the wedding day, Heather was there taking care of problems that would come up, and even when they were mistakes made on our part, Heather never acted like she was put out or annoyed. She was always calm even when I wasn't and was always more than willing to help in any way and at any time she could! The best part of having Heather was that throughout the entire process we felt like Heather really cared about our wedding and was invested in making it a special day for us. It wasn't like our wedding was just another job. She worked hard to make ours special and it definitely wouldn't have turned out so beautiful if we didn't have Heather there! My husband, whole family and I would highly highly recommend using Heather and Calluna Events. You will not regret hiring her! Hiring Heather was by far the best choice we made!!
---
Exactly what I needed!
Reviewed on

11/12/2012
Breanna D
I don't know what I would have done without Calluna Events. I personally worked with Heather and really appreciated her calm, steady approach compared to my crazed, "i-don't-know-what-to-do!!" approach to wedding planning. She really helped me think through everything and made sure the wedding day went by without any hiccups. I had great peace-of-mind leading up to and on my wedding day knowing Heather and Calluna Events was there. I highly recommend a wedding planner if you want to enjoy your wedding day and even more highly recommend Calluna Events as the wedding planner you should hire. - Breanna Doll - owner of anna bé bridal, denver, co
---
Professional, Creative, Patient, and Organized!
Reviewed on

11/08/2012
Julie S
Heather was everything we had hoped for and more! Her exceptional organizational skills kept the planning process and wedding day seamless. She and her team were creative and mirrored our attention to detail when it came time to "put it all together" on our special day. Most of all, Heather stayed calm and collected no matter what the situation. It absolutely could not have gone so well without Calluna Events. Thank you all so much for your hard work!
---
A MUST have
Reviewed on

9/07/2012
Emily D
I always knew I wanted a day of planner for my wedding to make sure that everything went smoothly. I also wanted to be a part of the planning process as well. Heather (Calluna Events) had exceeded any expectations I had for a wedding planner. I am a CPA so in my life, things are organized, on time and get done in the most efficient way while producing the best quality. She was literally a dream come true. I found Heather through my hair stylist who had recommended her. Heather helped me mainly with day of, decor and flowers but had also given me a great list of vendors to use for my wedding. I have to say that every one of my vendors was excellent. Heather was such a helpful consultant along the way as well. She helped me with the little details and made sure I was getting a good bang for my buck. That part was really important to me, especially when most vendors who hear the word "wedding" jack up their price. I can honestly say my wedding was perfect. Really nothing went wrong. Heather is so calm yet a bulldog. She knows how to get things done. She was also able to tap into my vision of the wedding (which to be honest I didn't give a great description of) and really make it come to life. She made the planning process fun and enjoyable. I wish I could do the whole thing again because it literally was the best day of my life...granted I was getting married so it should have been...but really, even our guests were truly impressed by the wedding. They said it was the most fun wedding they have ever been to. My dad said he doesn't enjoy weddings and this was the first one he actually had fun at. The guests also said it was the best and most awesome wedding they had ever been to. Most of my guests, 80%, were coming from out of town and have been to many weddings. It was such a joy to hear that since they were all traveling from the East Coast. Thank you to Heather and her team. If you want your wedding to go right, go with Calluna Events. Their cost is worth every penny, and the feeling you will have aftewards is priceless. I'd do it all again in a heartbeat.
---
Send Message