Home

Casa Marina Hotel & Restaurant
About this Vendor
Elegant Oceanfront Weddings
The historic oceanfront Casa Marina provides a picture-perfect setting for the Wedding of Your Dreams! Our rich history will add a bit of romance and natural beauty to create a romantic wedding beyond compare.
Amenities + Details
Amenities
Handicap Accessible

Liability Insurance

On-Site Accommodations

Indoor

Outdoor - Not Covered

Reception Area
For more details about amenities, please message the Venue.
Ballroom, Waterfront, Historic Venue, Hotel, Restaurant, Tented
Bar + Drinks, Cakes + Desserts, Food + Catering, Planning, Service Staff
Contact Info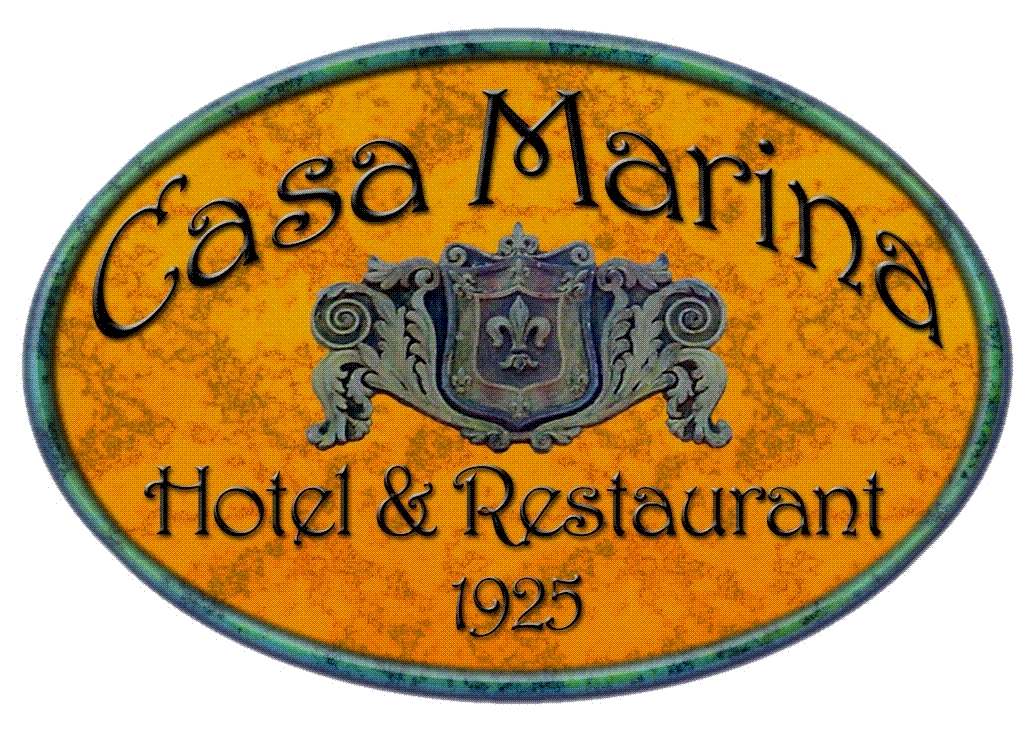 691 1st. Street North, Jacksonville Beach, FL
Stunning Beauty, Elegant Charm, Delicious Food, Wonderful Staff
Reviewed on

5/01/2014
Melissa H
Our wedding was absolutely perfect. Thanks to Becky's hard work our entire wedding weekend came off without a hitch. It was even better than I imagined. When people ask about it, all I can say is, "I wouldn't change a moment." Everyone at our wedding/reception enjoyed the special ambiance of Casa Marina. Our friends and family also commented numerous times about how much they loved staying there. The entire staff was so accommodating and a pleasure to work with the whole weekend. The worst part was leaving. The charm of Casa Marina and its surroundings is obvious throughout all of our photos. We will always remember our time at Casa Marina fondly. We highly recommend any bride and groom looking for an amazing venue with stunning beauty, elegant charm, delicious food and wonderful staff to book their wedding at Casa Marina.
---
Dream wedding come true
Reviewed on

10/22/2014
Elisabeth
The Casa Marina helped me plan our dream wedding from start to finish. I was out of the country when I started planning the wedding and Becky worked well with me while I was abroad. Once I returned to the States I was able to meet and talk with Becky to plan every detail of the wedding. The hotel was beautiful and everything went off perfectly. We had our ceremony in the courtyard, headed in for dinner and finished the evening dancing under the stars. As a Bride, I wasn't stressed at all. This was amazing to me. Everyone talks about how stressful it is, but the Casa Marina took control and allowed me to sit back and enjoy out special day. I truly recommend this location for anyone. You can dress this place up or have a more casual feel. I loved our wedding!
---
Casa Marina is the best place to have a wedding!
Reviewed on

5/26/2013
Jessica L
Casa Marina is a wonderful place to get married! Everyone who works there is so nice and helpful, it's incredible! The food is amazing and everyone at our wedding commented on how delicious the food was and that it was the best wedding food they have ever had! The crab cakes and filet mignon are phenomenal! Rebekah is so sweet, accommodating and wants to make your wedding spectacular and Sterling is truly one of a kind, he is so attentive and makes the reception flow so nicely. All of our wedding guest loved everything about Casa Marina and the setting is beautiful! Out of town guest really loved it because they got to stay on the beach!
---
Highly recommended!!!!
Reviewed on

6/26/2015
Gabriela B
From the first day I spoke with Rebekah at Casa Marina, it was an absolute pleasure working with her and her staff! She always got back to my e-mails right away and was super nice and helpful! They were accommodating, flexible, helpful and made planning easy. I did not hire a wedding planner but with her help along the way and having her as a day of coordinator, the matter d', Sterling, and the rest of their staff all went well. They really know what they're doing over there and are organized and efficient. They were very accommodating and again just a real pleasure to work with, we were all very happy that we chose Casa Marina as our venue! The venue is beautiful, it was perfect for us! We wanted indoor/outdoor, not a ballroom, more simple/elegant/romantic feel and at the beach. We loved the market lights in the courtyard, the wood beams in the ceiling, tile floors, etc. They could do a bit of a better job at upkeep but overall it was a great fit for us. We had our ceremony in the courtyard (included in the price!), dinner in dining room and dancing in the courtyard. We had a pretty large party (about 140 guests), much bigger wouldn't have really fit comfortably. From the guest stand point, best part was the food!! People were raving about the food, saying it was the best food they've had at a wedding!! Also Sterling and his staff did an awesome job at having the dinner run smoothly and getting all the guests their dinner quickly. The only negative I heard was that they put the food away too soon. I had some guests that went back for seconds because it was so good but the food was already taken away. They also cut the cake and serve it as well. I researched and toured many venues between South Florida and North Florida and this was by far the best choice for its value! Highly recommend :)
---
Reviewed on

5/05/2015
Brittany K
I would recommend this venue to anyone getting married! Becky is an amazing coordinator, she replied to all of my emails so fast and she was there for us every step of the way on the day of the wedding. The staff was so great to us and the venue itself looked so historic and beautiful! We got a complimentary stay in one of their suites on the night of the wedding, which was so convenient! This is a perfect wedding venue, whether you want your wedding to be "beachy" or not!
---
Magical Place for a Magical Day
Reviewed on

4/02/2015
Natalie D
We absolutely loved having our wedding reception at Casa Marina! The hotel itself was perfect for the elegant beach theme wedding we wanted. Becky and Casey were extremely helpful throughout the entire planning process. They were always a pleasure to work with and answered any questions I had promptly. Sterling made sure that everything at the reception flowed well and that we had whatever we needed to make the night perfect! The food at Casa Marina is incredible. We had a buffet style dinner and our guests continue to tell us how great the food was! We did have some problems with the front desk (hotel room reservations, which operates separately from events), but Becky was helpful in making sure we had what we needed from them and that it didn't take away from our excitement. Overall, Casa Marina helped make our day truly magical. I highly recommend Casa Marina for any wedding reception!
---
Wonderful Venue!
Reviewed on

12/28/2014
Tori B
Overall we had a wonderful wedding, the usual minor hitches.
---
Casa Marina Review
Reviewed on

11/02/2014
Lisa S
working with the Casa Marina leading up to the event was very easy, both Becky and Casey were very responsive to my many questions. The ceremony courtyard is also beautiful, but the chairs are stained because of overuse. I highly recommend not using the tent, it's beautiful without it and when I saw it up it was a bit dirty. The food was okay, there were high and low points. The guest feedback was that the chicken was dry, they were stingy with the prime rib but everyone who ate the Curried Shrimp loved it! It really was the best dish. Also based on feedback the spring rolls were the best appetizer. I also highly recommend having passed Sangria during cocktail hour as it was a big hit and delicious. During the reception/dinner I had my plate cleared before I was done eating while I went to the restroom, apparently this also happened to one of my bridesmaids. Also for some reason all tables did not receive cake which meant I had a ton of leftover cake. The bartenders were great and very generous, also working with Sterling to make sure the reception went smoothly was a pleasure, he is a real class act. One last note, if you plan to have an active dance floor inside be ready for some heat as it was very hot in the room. All in all the day went smoothly thanks to the staff and the ceremony was beautiful! I would recommend the Casa Marina.
---
A perfect beach wedding venue!
Reviewed on

6/04/2014
Amy H
As a local Jacksonville, FL resident, I had been to Casa Marina's amazing brunch many times. When I was looking at venues for my wedding, Casa Marina was on the list. I convinced my fiance who was on deployment at the time and actually didn't visit Casa Marina until the rehearsal day that this is where I wanted our wedding. Becky was amazing and helpful throughout the planning process. If I had a question, she would answer it. I had lots of questions. :) Bridal shower: I had my bridal shower here the week before the wedding. Sterling made sure that we had everything that we needed that I communicated to Becky. Everyone raved about the amazing buffet. Our table was underneath the terrace and was the perfect amount of shade plus we had a little sea breeze. Wedding day: We had the Saturday, 10am ceremony with the reception to follow. Becky and Sterling worked with my wedding planner, Christina Kreations, and made my wedding day perfect. The ceremony and reception was set up exactly as planned. The entire staff at Casa Marina was amazing and the food was phenomenal. Casa Marina is the perfect venue for a small, intimate beach wedding like the one we had. Advice for searching for the perfect venue... 1. location, location, location: Casa Marina has the perfect location in that you have a view of Jacksonville Beach and it is within walking distance. 2. amazing food and a venue that caters: The food at Casa Marina is amazing and you don't need to look for an outside caterer because they have it all here except the bakery for the wedding cake (recommend Cinotti's bakery for the wedding cake). 3. Final word of advice: plan early and book early because prime dates will fill up fast. I booked my date in March 2013 for a May 24, 2014 wedding.
---
Beachy Wedding Atmosphere
Reviewed on

8/08/2013
Valerie Z
We LOVED having our wedding at the Casa Marina Hotel in Jacksonville Beach, Florida. The venue is a historic building with so much character. All the rooms are decorated differently like a bed & breakfast. The food is amazing (not to mention their Sunday Brunch)! The staff is very friendly and Rebekah Lowry, the wedding coordinator, is a joy to work with. The very few issues we had were quickly rectified and of no worry to me. It was a pleasure to have Sterling and all the staff there assisting us with our every need. We highly recommend this venue!
---
Timeless Elegance
Reviewed on

7/23/2013
Jennifer
I knew that the Casa Marina was the perfect place for my summer wedding. I had grown up in Jacksonville Beach when the hotel was closed. I used to ride my bike by the entrance and hope that one day someone would restore it. And luckily for me, someone did! Originally built in the mid 20's this hotel is full of timeless romance. And since the courtyard over looks Jacksonville Beach it makes for a perfect beach wedding spot. The staff is amazing! Each and every one of them was very helpful and accommodating. The only thing that kept me from rating all 5 stars was that the team broke down the dining room before our night had ended and we weren't able to get one last pic or grab my bouquet. So, make sure to tell them you want each and ever minute of your night!
---
AMAZING place to get married
Reviewed on

7/08/2013
Kimberly O
Casa Marina is an ideal place to get married at the beach. The hotel has so much character that it speaks for itself. The outdoor courtyard is adorable with overhead string lights. I knew right away this was the setting for my wedding reception. From the very beginning, Becky (the events coordinator at Casa Marina) was super helpful giving suggestions and recommendations. The food is AMAZING. My husband and I didn't get to enjoy cocktail hour as we were taking pictures, but the staff made sure to save some of the appetizers for us which we got right before dinner (and I'm glad they did because they were delicious!). The whole night was absolutely fantastic and couldn't have gone any smoother. We actually continued the party after the wedding in the penthouse upstairs in the hotel!
---
Amazing!
Reviewed on

6/11/2013
Marissa L
Everything was amazing the day of our wedding! Becky was helpful and always available with any questions. We had a year and a half to plan and she was always available. Sterling was also awesome! The staff was great, the food was great, I can't say enough about how amazing the place was!
---
Awesome staff and beautiful venue!
Reviewed on

1/08/2013
Ashley R
Awesome staff and beautiful venue!
---
Amazing staff and food!
Reviewed on

12/18/2012
Laura C
Everything at Casa Marina was amazing!! From the planning process with Becky to the actual ceremony and reception with Sterling and all of the waitstaff. Our guests would not stop commenting on how great the food was and how amazing and friendly all the staff were. Everything went without a hitch. Everyone there truly made it a night to remember!
---
Perfect Wedding !!
Reviewed on

10/12/2012
Rebecca M
I got married at the Cassa Marina on 9/22/12 to Phillip. It was wonderful!! We had a brunch wedding! The food was amazing and everyone was so attetive to the bride and groom!! Becky Lowry was so helpful. She was always there for whatever I needed. She was awesome! When we got back to our rooms, they already had all our gifts up there with 2 containers of food from the brunch, and a bottle of champagne. Not to mention that you get a free room with the wedding for one night! THey packed away our cake and everything. It was so nice not to have to worry about anything because Becky and the staff handled it all!
---
AMAZING!
Reviewed on

10/09/2012
rebecca m
The Casa Marina was the perfect place to have my wedding ceremony and reception. We got engaged there and decided to have the wedding there one year later. We had a brunch wedding and the food was awesome!! The staff was all so attentive, especially Becky Lowry. She was always around and made sure everything ran smoothly!! Anythign I asked she did and the wedding went off so well!
---
Casa = the best!!!!
Reviewed on

9/09/2012
Alaina L
I had my wedding there on Aug 11th 2012. It poored for an hour, but the whole time the staff were playing it cool and making sure the guest were happy. During dinner myself and my groom thought there was 20 staff. They got the food out hot and on time. The next morning the wait staff remembered us (which made us feel good) and when we asked how many servers were working the night of our wedding, we were surprised it was only 6 staff! What a great job these people had. I would get married all over again just to be around the staff.
---
Fabulous Food
Reviewed on

6/07/2012
Shannon G
The brunch buffet for our wedding was great. All my guests raved about how wonderful the food was. They also served my husband and I our food so we would not have to worry about getting anything on our clothes
---
Casa Marina Venue
Reviewed on

5/01/2012
Marie M
Becky and the Casa Marina staff did such a great job with everything from planning to helping with hotel rooms for all of our out of town guests. The service was flawless and the staff are all awesome. The food was amazing. We got soo many compliments! They really took great care of us. I would definitely recommend this venue!
---
Beautiful Location
Reviewed on

4/22/2012
Emilee B
Location is great, the venue is beautiful. Everyone enjoyed the food. Becky was very helpful the whole way through from our initial meeting to the end of the wedding. Just make sure if you stay there, you don't stay in a room on the same side of the Penthouse Lounge as it can be loud at night.
---
most excellent!
Reviewed on

1/31/2012
Julie C
Becky is amazing ask for her and you wont have to stress. she made valuable recommendations, she offered advise, and was in general a sweet person and easy to work with. we chose a brunch because our wedding was close to 40,000 and we didnt want to spend alot. wonderful experience. i only wish someone was there to help me get from toasts, to food, to groomscake presentaion, to bridal party gifts. it felt very unorganized, but that was my fault. we spent about 2500 for 30 people to have a buffett brunch, and open bar. do the math, its an unbelievable deal.
---
Amazing!
Reviewed on

1/09/2012
Jodi C
Everything was perfect! Becky is wonderful and easy to work with. Definitely recommend having your wedding here! :)
---
Princess for a Day
Reviewed on

12/09/2011
Shawn M
Every year for Mother's day, my mother likes to have a family cookout on beach. One year, I noticed a old hispanic looking building. I walked closer to the building and found out it was a historical hotel on Jacksonville Beach. It had a beatiful court yard with tall white columns and the beach as the backdrop. I new right then, this would be the perfect location for my wedding. On November 26, 2011, my dream came true. The wedding cordinator and staff were very helpful and made sure my day was special. I have always been the type of person that wanted to please everyone eles. Well, this day I was treated like a Princess.
---
Beautiful beach/outside venue
Reviewed on

11/03/2011
Jillian R
The Casa Marina was amazing. We lucked out with an amazing evening with the weather. It is the perfect location at the best. It is rustic and provides wonderful picture opportunities. Becky (coordinator) is wondeful and extremely helpful and Sterling is also fantastic. I would not have changed a thing!
---
Send Message