Home

Castleton Farms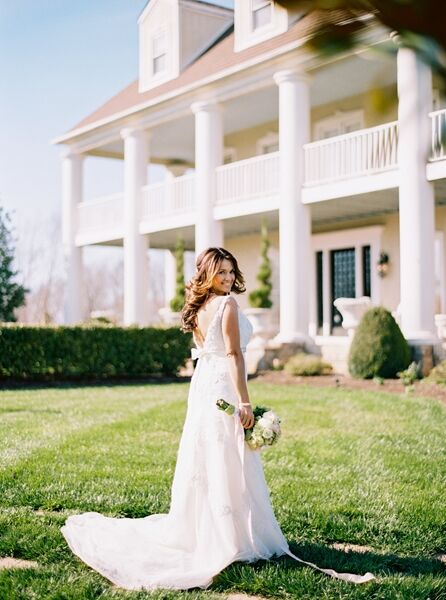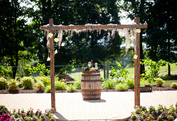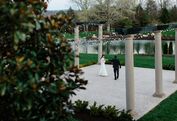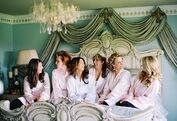 About this Vendor
Begin Your Experience
Castleton Farms is the premier wedding and event venue in the South. It is located on 110 acres of sprawling pastures surrounded by the spectacular backdrop of the Appalachian Mountains. With our four separate Gardens, there is plenty of opportunity to customize Castleton and make it your own.
Amenities + Details
Amenities
Handicap Accessible

Liability Insurance

On-Site Accommodations

Indoor

Outdoor - Covered

Outdoor - Not Covered

Reception Area
For more details about amenities, please message the Venue.
Ballroom, Farm + Ranch, Barn, Garden, Historic Venue, Park, Vineyard
Food + Catering, Planning
Contact Info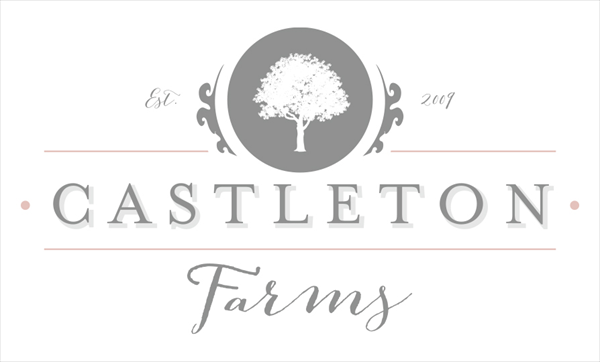 150 Cedar Grove Road, Loudon, TN
Castleton Farms... PERFECT
Reviewed on

10/15/2013
Meredith G
My wedding day was truly PERFECT thanks to the hardworking staff at Castleton Farms. Words can't express how beautiful everything turned out. Darla Walker was outstanding to work with and I can't thank her enough for everything she did. Our guests keep going on and on about how... Read More our wedding was one they will never forget. Thank you for everything!
---
Spectacular!
Reviewed on

10/09/2012
Marley S
The most wonderful venue and experience any bride could ever ask for. The satff was soooooo wonderful, especially the event planner Darla Walker who made sure my wedding was everything I ever wanted it to be. Beautiful mansion/ plantation that has many different spots to hold a... Read More wedding from a classic bridal pavillion which I used to a rustic carriage house. Castleton is sure to fit any bride's vision.
---
Beautiful Outdoor Wedding
Reviewed on

5/16/2012
Rachel S
This place is beautiful! I really enjoyed the use of the property the day of the wedding. There is a beautiful farm house the bridal party is able to use on the wedding day to get ready in. With the multiple windows in the house, you are able to see the ceremony site and all... Read More of the vendors making your wedding happen! The planning was set up very conveniently, and Darla Walker schedules all of the main vendors for your wedding on that day. By the end of the day you have a very good image of what your wedding is going to look like. All of the vendors are used to working with each other and with Castleton Farms which is very helpful
---
Reviewed on

9/30/2015
Christina C
I was a guest at a wedding held at this venue. The venue and wedding were very pretty however I noticed that the wedding planner was rude to the guests and drinking wine while the reception was going on. By just seeing the wedding planner interact with guests, vendors and the... Read More Bride and Groom, I would never allow my son or daughter to get married there because of her. The venue sells itself but the planner is very rude. It is unfortunate that such a beautiful venue is managed by such an unfriendly person since weddings are supposed to be happy.
---
Reviewed on

9/22/2015
I honestly cannot say enough good things about our experience at Castleton. The manicured grounds and the beauty of the venue speaks for itself. No matter where you walk, you encounter God's creation in its splendor. What a beautiful place to begin your life as husband and... Read More wife. Our experience with Darla was everything that we had hoped for. My daughter lives 6 hours away and we knew her schedule would permit very little opportunity to be in Knoxville to plan her wedding. The organization and structure that Darla has put in place allowed my daughter to feel she was informed and able to orchestrate the planning of her big day from 6 hours away. The Vendor Day experience knocked out so many decisions in one day and was instrumental in decreasing the stress associated with the planning process. The Wedding Day itself was so enjoyable because of Darla and her wonderful staff. They communicate with each other seamlessly. Her take-charge approach meant that we could enjoy each moment as it came, simply doing and being where we were instructed to be. Priceless!!
---
Reviewed on

6/17/2015
Horrible So many things went wrong but the worst is to read a group Email from Darla where the photographer is calling you crazy. Horrible cake by her Vendor. Treated like I was not good enough to have my wedding there . way to pricey, hidden add on's Un helpful; staff rude to... Read More much confusion not professional
---
My happily ever after began here!
Reviewed on

12/06/2014
Darla W
There are not enough words to describe how incredible my Castleton experience was! The moment I first drove through the iron gates, I knew Castleton was the place where I would marry the love of my life. From the vendor meetings to the actual wedding day, the Castleton staff... Read More went above and beyond my expectations. No detail was left undone, and I felt so at ease throughout the whole process. This being my second wedding, I didn't know what to expect. Being a mature bride, I wasn't sure if I would find an event planner that would be a good match. However, Darla and her assistants were so amazing, and I have grown to love them as some of my dearest friends. Staying in the manor was one of the best decisions I made! It was wonderful for my wedding party and I to be able to get ready in the bridal suite and groom's quarters. The wedding prep went so smoothly, and I loved having everyone there with me. My guests were thoroughly impressed, and are still talking about how beautiful the Castleton grounds and wedding was. Castleton catered to my handicapped guests, and made them feel extra special all evening. Everyone had a wonderful time, and enjoyed celebrating our marriage with us. I would recommend this facility to anyone! My only regret is that I can't do it all over again. Castleton made my dream wedding a reality, and I cannot imagine a more perfect place to get married. I am so glad I got the opportunity to be a Castleton Bride.
---
Castleton Farms Is A Dream Come True!!
Reviewed on

11/23/2014
Courtney F
Castleton Farms really is a magical place! Located on 110 acres, overlooking the beautiful Tennessee mountains, it truly is breathtaking! It offers everything a southern lady could want: rustic-touches, elegance, beautiful scenery, class, professionalism, and an amazing team... Read More that will help you through every step of the way. Darla Walker, the Event Director, is absolutely spectacular! She is 100% dedicated to her job and truly wants what is best for the Bride and Groom. Darla definitely helped make all of our dreams come true and did so within our means. All of the preferred vendors Castleton recommends are great, as well! We knew we were in good hands, and they definitely did not disappoint come wedding day. If you're looking for a wedding venue that will hold your hand and help you through every detail of the planning process, Castleton Farms is the place for you. The wedding day was flawless and it was so nice knowing that we didn't have to worry about anything but having fun and enjoying every moment. Darla and her team made sure that every detail was perfect from start to finish. If I could do it all over again, I would choose Castleton Farms every single time. Thank you Darla for blessing us with such a perfect day! Alex and I are truly grateful.
---
Castleton Farms is the most beautiful venue in East Tennessee
Reviewed on

10/29/2014
From the first interaction with Castleton Farm team, to the end of the wedding day, the team delivered nothing but FANTASTIC service! Darla and her team were so helpful throughout the process in helping to build our dream day! She was one of the best wedding planners ever! She... Read More helped with every detail from the colors, to the cake, food, flowers and music. Our expectations were truly exceeded! We chose Castleton Farms which was just picturesque. I still get comments from my guests on how beautiful the venue was and it was "the best wedding food they have ever ate!" I would highly recommend this group :)
---
Like a Dream
Reviewed on

10/28/2014
Elle S
Castleton Farms was the best place I could have ever imagined to have our wedding. Darla and her team made the whole process stress free and as easy as planning a wedding for 200+ people could be! They made my experience and day everything and more than I could have hope for. It... Read More is truly a beautiful place and a weekend that I will never forget. If you want to have it all, go to Castleton farms!!!
---
Simply, The Best
Reviewed on

9/24/2014
Nikki B
As both my wife Nikki and Darla Walker, the Executive Director of Castleton Farms, will attest, I'm not one to go out of my way to talk about how "great" a particular thing is or is not. However, it needs to be said... Castleton Farms is simply, the best wedding venue I've ever... Read More seen. From the first moment we visited, we were both taken back by the beauty of the grounds at Castleton. The many different "venues" to choose from ensures that the perfect setting will be found, no matter how large or small your wedding. But the choices don't stop there. I am a person that likes to make a decision and move forward, and I was truly terrified of having to balance my daily life with wedding planning. When we met with Darla for the first time, she knew how to ease that fear. In my opinion, one of the most valuable things that Castleton provides is a custom Vendor Day. My wife and I live in Washington, D.C. so we couldn't reasonably make a trip to Tennessee every weekend to pick out cakes, lighting, floral arrangements, etc. The Vendor Day was key to our wedding planning... and stress relief... because we were able to meet with multiple vendors, ask questions, interview them, and determine what was best for US (and our budget). Furthermore, the Castleton team was instrumental in making sure that every step along the way was covered... the perfect example being the flexibility and last minute planning when storms threatened "the big day." Without missing a beat, the Castleton team was able to design a backup indoor ceremony, as well as move the rehearsal dinner and reception locations. Literally, 48 hours out, the Castleton team reconfigured our entire wedding weekend. Not only did we think everything about Castleton was perfect, but our guests did too. So many of our guests have taken time to call us in the following weeks to tell us how beautiful the wedding was, and how wonderful of a job we did in planning... but the truth is, that was ALL the Castleton Team! They did a fantastic job of listening to what we wanted, and applying that to reality. I cannot say enough good things about Castleton Farms, and I really hope one of our friends or family members gets engaged soon, so that hopefully we can attend another amazing wedding at Castleton! -Justin Williams
---
FAIRYTALE WEDDING VENUE!
Reviewed on

9/05/2014
Danielle N
Castleton Farms is where fairytale weddings happen, I know this because that's how our wedding turned out. Every single inch of that property is picture perfect and no matter what areas you use on the property, your wedding is going to be a true fairytale. We did the weekend... Read More experience so I was able to sleep in the manor with all my girls and my mom and it was the best! We had such a blast and it made for a perfect wedding morning. Every single detail is taken care of by the wonderful coordinator, Darla! I can't express how amazing this wedding venue actually is, you need to just see it for yourself because like me, when I finally went out to see it in person I fell completely in love and I knew I had to be a Castleton bride. They take such good care of their couples, you'd be crazy not to get married there. Castleton Farms is perfection and my husband and I are so blessed and thankful that we got to celebrate the biggest day of our lives on that property. It was AMAZING!
---
June 7, 2014 Wedding
Reviewed on

6/24/2014
Lauren H
When thinking back to our special day, how do you even begin to thank the team at Castleton Farms? We were married on June 7, 2014 and would give anything to relive our Castleton Farms wedding over and over. From the moment we met Darla Walker about a year before our... Read More wedding, we instantly felt confident in her abilities to lead us in the direction we wanted to go with our wedding. What we did not expect was the relationships that would build with Darla, her family, and her incredible staff. If I could just put into words the thankfulness our families have for the work that Darla, Christy, and the other Castleton Farms staff members did to create a night of sheer perfection, you would be reading for quite some time. As we began our Castleton experience, we were greeted by some of the most creative, wildly and phenomenally talented vendors. Kelly Webster with All Occasion Catering, Gina Changas with All Occasion Party Rental, Corky with True Grip Lighting, Ty and Sarah Pattison with The Happy Envelope, Cheryl McMillian with The Perfect Ending, Chip Fuller with Special Notes Entertainment ~ DJ, and Jamie Walker and Wendy Thorne with Bangs and Blush were just the foreword for the dreams that would come to life. This incredible team of exclusive vendors became family to us! Pinterest became an obsolete need after meeting this team! Two days before our wedding there was a 50% chance of rain. While that is every bride's worst fear when her wedding is planned for outside and her heart and every dream she had was outside, we made the decision to move to the rain plan. 100 percent, rain or shine, I wish we had planned it this way from the beginning! We literally had to do NOTHING to prepare/change/implement for the rain plan. Darla and her incredible staff did EVERYTHING!!!!! It was more beautiful than anything I ever chose myself! The attention to detail was beyond anything you could imagine or dream yourself. Darla and her team worked harder than I could have ever hoped for to give us more than we could have ever dreamed! If given the opportunity to redo anything, it would simply be to get remarried at Castleton Farms every year!! I am so thankful and proud to be a Castleton bride and to have an extended family in East Tennessee!
---
AMAZING Weding
Reviewed on

1/02/2012
Emily B
My entire wedding experience with Castleton Farms was perfect. I wanted an outdoors wedding in the fall, and began searching for venues online. Castleton Farms immediately stood out just by their website. When I met Darla Walker at a Bridal Show, I knew Castleton was at the top... Read More of my list. My husband and I checked out a few venues and the one thing that sold Castleton more than others was the wedding planning service of Darla. When we toured the venue, she listened to our ideas, our concerns, and promised to work within our budget. We left feeling like we wanted to be a "Castleton Couple" and that the venue was exactly what we dreamed of for our envisioned small, elegant, and classic wedding. The entire wedding planning process with Darla was simple - which is what I wanted. She helped coordinate and attend meetings with each of our wedding vendors - the best in East Tennessee. Darla was available 24/7 via text, email, and phone call. She responded very quickly to all communications and offered great advice. Darla has a great relationship with all the vendors that we used, which made meetings fun and productive. We used All Occasions Catering for the rehearsal dinner and reception, Waldorf Photography for engagement pictures and wedding, Sam Franklin for floral, Ogle Entertainment for the music, and All Occasions Party Rentals for the decorations. ALL vendors were extremely professional and executed their jobs perfectly to make my wedding a wonderful experience. The guests were raving about the food. I provided minimal deions for Sam and the bouquets/decorations were exactly how I pictured them to be. And Waldorf Photography has been a joy to work with throughout - from engagement pictures to now designing our wedding album. The rehearsal dinner was on the Carriage House deck and it was a great venue to have a bbq themed dinner with the wedding party hanging out around the fire pit afterwards. Some of my bridesmaids and I stayed at the Manor house that night, and it was extremely convenient to wake up and not have to rush anywhere. Brunch was provided and it was a stress-free way to start the day. That was one of the best things about the day for me: stress free. Knowing Darla was in charge of everything and I did not have to worry about anything really made my wedding day enjoyable. She was attentive to my needs and to the entire wedding party. My bridesmaids and I had a great time getting ready in the Manor House, while the groomsman chilled in the grooms quarters watching football on an HD TV. Our hair and make up was done by Bangs and Blush. It was great to have all services done at the location and not have to worry about getting to and from a salon. Jamie and Christian did an unbelievable job with the make up making all of my bridesmaids and myself gorgeous. Sybil did an unreal job on all hair, making sure everyone was happy. I have never felt or looked more beautiful! I couldn't have asked for a better wedding. It was a fall day in East Tennessee, temperature was about 70, and the venue was in the vineyard with fall foliage all around - just what I wanted. All of our guests had a great time, and I am still receiving compliments to this day regarding our wedding and what a great venue Castleton Farms is. Overall, I can't recommend Castleton Farms enough. Darla, the Castleton Farms staff, and the other vendors worked together to make our dream wedding come true.
---
Amazing Experience
Reviewed on

9/20/2011
Courtney L
We won a contest and won our wedding at Castleton Farms. It was incredible. We were afraid that it would be a gimmick, but it wasn't. I was treated like a princess the whole time. Darla Walker, worked hand in hand with us throughout the entire planning process. The grounds are... Read More beautiful and our wedding day was gorgeous! I would reccomend to anyone to use Castleton Farms. They made our wedding day and the planning process completely stress free.
---
pretty but expensive
Reviewed on

7/21/2011
lauren g
very expensive but really pretty
---
Jamie
Reviewed on

6/22/2011
Jillian L
Jamie at Castle Farms was amazing. She made sure everything ran smoothly for us.
---
Bride
Reviewed on

6/20/2011
lynzie r
Beautiful venue!
---
Send Message