Home

Catering By Design
About this Vendor
Fabulous wedding receptions planned to perfection
From beautifully crafted tented receptions to magnificent affairs in premier venues throughout the Delaware Valley, Catering By Design is renowned for attentive caring service and delectable cuisine. Achieving your vision for Your Day is our passion.
Details
American, Eastern European, French, Indian, Italian, Latin American, Middle Eastern, Fusion
Contact Info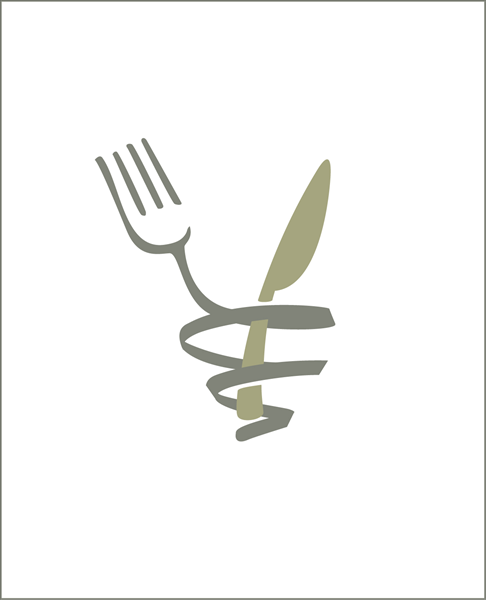 The best!
Reviewed on

5/09/2012
Anne W
CBD is everything you need and more in a caterer: delicious food, amazing service for guests, attention to detail, and an eye for the artistry of an event. Dan and his staff were accessible and attentive throughout the 10 month wedding planning process -- responding to emails... Read More quickly, coordinating the set-up of the venue with other vendors, and creating an unforgettable event. They went above and beyond the call of food service professionals. If I ever need to host another event, I know who to call!
---
Perfect!
Reviewed on

9/04/2012
Alexandra K
I wish I could give CBD more than 5 stars - they went above and beyond what I could have expected. They were the exclusive caterers for my venue (The College of Physicians) and I am so happy that they were! Not only was the food delicious, they were so helpful with all sorts... Read More of planning. As soon as I met Nancy and discussed the vision for my wedding I felt totally comfortable that she would make sure everything was perfect. She was helpful with so many things - suggestions on the timeline for the day, suggestions for vendors, etc. I had a unique idea for centerpieces - they were so accommodating and it turned out beautifully! CBD made sure everything ran perfectly for my wedding and my guests are still talking about the food. Highly, highly recommended!
---
Royal Treatment!
Reviewed on

10/04/2011
Heather L
I had to plan my wedding in 2 1/2 months from out of town... Dan, our event coordinator, was a God send! CBD did everything! I had a specific idea in mind and in just 2 quick meetings with Dan he made it happen! The food was delicious, the flowers gorgeous, the tables and... Read More decorations were exactly what I had in mind, and the service was exceptional! My guests can't stop talking about the royal treatment they got and how friendly and attentive the staff was... everyone had a smile! And to the man behind the bar...Thank you! He made it a point to make sure I was always taken care of and that I was hydrated! CBD works with your budget and gives you more than you can imagine! Thank you to all of the staff that made my day perfect in every way!
---
Reviewed on

11/16/2016
Jessica G
We are so unbelievably happy we decided to have our wedding at the College of Physicians in Philadelphia because of Dan Love and Diana! These two and the amazing Catering by Design staff worked hard and made our wedding day an absolute hit! Diana was available throughout the... Read More process with a quick answer to any question and always accommodating of any request! On our wedding day, we had no doubts that everything would go off without a hitch - and we were right. There was absolutely nothing for us to worry about as the CBD folks had everything under control, including coordinating with all of our other vendors for arrivals and setup so we didn't have to (and hiding florist emergencies from us so that nothing could ruin our day)! My husband and I were able to enjoy our day and not worry about the details. We receive glowing reviews of the food, the service and the space from all of our guests. Thanks so much for CBD for making our wedding the perfect day!
---
Reviewed on

4/29/2016
Dan Love – I think we are finally starting to recover from a delightful evening! Just wanted to drop you a note saying how much we appreciated your tremendous efforts to make our daughter's wedding a great success. Service, food, and your coordination were just right!!!!! You... Read More all really came through for us. The evening went smoothly, we received many, many complements about both the flowers and ambiance and especially the meal and the appetizers. One very critical beer drinking friend of mine even said we "done good" on the selection of beers! You all were so understanding/calming/professional – from Peter to Diana to Rae to Angie – and especially to you – thank you so much for your great delivery of what you promised! Please feel free to use Judy and me for references if any of your prospects want to call and chat about how great you all were and how smoothly a wedding ceremony and reception can run.
---
Reviewed on

11/14/2015
lgj
Immediately after we contacted Catering By Design to discuss our wedding, Nancy emailed us. We met in person shortly after that, and were absolutely blown away by Nancy's professionalism and warmth. Catering By Design offered us not only a menu that we knew would appeal to our... Read More guests, but took care of every detail, even those we had not even thought of. On the day of the wedding, Nancy and her staff arrived and turned our home into a beautiful and festive venue. Nancy was absolutely right when she said that all we would have to do was 'open the door' to our guests. Every single one of our guests remarked to us on how kind and professional the staff was, how wonderful the food was, and how perfect the service was. They made a perfect day even more perfect. We would recommend Catering By Design without hesitation.
---
Reviewed on

8/02/2015
Sean M
We got married on 7/11 this year and had Catering by Design do our catering, decor, cakes and flowers. Dan Love and his team were incredible!!! From the planning meetings to the event itself, Dan and his team made the whole process very simple, worked with us to meet our budget... Read More and made the day perfect! I would highly recommend Catering by Design and Dan Love specifically!!!
---
Loved working with CBD
Reviewed on

4/02/2015
We worked with Catering by Design for our recent wedding at the College of Physicians. From day one, we had a great experience with our contacts there, especially Dan Love. The food was exceptional from the planning to the execution. They worked with us to plan a meal that... Read More would meet our expectations as semi-foodies, but also be crowd pleasing and keep the budget in check. We knew we'd spend the bulk of our budget for catering and staff, but wanted to be sure we were making smart choices about what we and our guests ultimately would enjoy the most. At our tasting we fell in love with appetizers like goat cheese stuffed apricots and entrees like mint pea filled pasta with lamb ragu and crab cake sliders with house made potato chips. The food was equally well-prepared on the day of the wedding and my husband and I were super pleased with our hors d'oeuvre tray and champagne served to us privately after the ceremony since we had no chance to eat during cocktail hour! They also boxed up at least a dozen extra cupcakes at the end of the night which was perfect since we hadn't been able to have any. Perfect for late night snacking! Not only did CBD take care of food and provide excellent catering services, Dan and his team were integral to the process of identifying the right, slightly casual/cocktail vibe we wanted for our reception, and helping to execute that feel. They created a floor plan that kept with our approach, mixing and matching table shapes and sizes and adding in hi-tops which created the perfect ambiance and which we never would have thought of. And in other areas Dan leant his expertise, calming my mind and my mothers about other things we were stressed about (seating charts, transportation, etc). We had an excellent experience with Catering by Design and would highly recommend them for your event.
---
Doesn't get better than this...
Reviewed on

11/18/2014
Malarie V
Catering by Design is amazing. We had them as the exclusive caterer at the College of Physicians, and when you hear "exclusive caterer", you're just like... ugh, why oh why! I'm glad these guys were it!!! Dan Love is a dream to work with! He helped us through the whole process,... Read More and man, that food was delicious. We had all of our guests complimenting us. It's 2 months later and people are still talking about it! I've already recommended these guys to some of my friends with upcoming weddings. Definitely a great vendor to work with; they make wedding planning easy.
---
Beautiful, Flawless & Exceeded Every Expectation
Reviewed on

11/01/2014
What my (extremely picky and demanding) mother wrote to the vendor immediately after my wedding. (Note that I couldn't agree more with her assessment -- which was a rarity during this process! He really was amazingly responsive, helpful and insightful. I didn't hire a wedding... Read More planner and relied on him entirely. That was not a decision I regret in any way.) __________________________________ We want to express our gratitude and appreciation for our daughter's perfect wedding. Every aspect of the evening was beautiful, flawless, and exceeded our every expectation. The food was exceptional; the dinner, the desserts, and the hors d'oeuvres were delicious, and I received countless emails from friends and family who praised the evening's fare. In addition, your staff was extraordinary. They were polite, professional, and impressive in their careful attention to every detail. Most of all, Dan, we want to express our appreciation to you personally for navigating us through this important event in our lives. You were selfless in your time, prompt and helpful in response to every apprehensive email and phone call, and provided wonderful insights and suggestions to help us through this paramount experience in our daughter's life, and in our lives. Thanks to you, Catering By Design, and all the staff, we will have wonderful and indelible memories of the wedding. It was perfect, not one glitch, not one misstep, not one disappointment. There are no words to express how wonderful it is to have been given the memory of a lifetime.
---
They Do it All!
Reviewed on

9/23/2014
Monica B
I hired Catering by Design to cater my unique venue wedding - they did it All! Helped get me organized, crafted a unique and fun menu, thouht of small details we didnt and were fun to work with. Nancy, our go-to was superb!!!!!!! Thank you CBD and if you need a caterer... Read More have confidence in this company - they rock! Best, Monica (Bride)
---
Fabulous Food, Excellent Service
Reviewed on

6/05/2014
Olivia P
I had a great time working with the CBD team to plan my wedding. Nancy worked with me to create an event that represented who we are as a couple, and never tried to up-sell us. She has a great energy, and pays attention to those details that make an event go smoothly. Nancy... Read More was at my side from planning the menu, setting up the venue and helping to facilitate the flow of the ceremony and reception. Her recommendations throughout the planning process were invaluable. Knowing she was there took all the stress out of my day. Brit from Garnish, built us a beautiful floral arrangement for our ceremony, and offered wonderful advice as I went forward to do some of the florals myself. The CBD chefs and serving staff are a skilled and friendly group of people. I received a smile and kind word from every staff person I interacted with, and so did my guests. It was a pleasure to have them all at the wedding as they added to the positive vibe of the day. And the food, let's not forget to speak about the food! This is not your typical wedding menu. The options are wide, and the preparations are exquisite. Everyone ate their full and then some and had a great time doing so! Thank you CBD for helping us throw an amazing wedding celebration!
---
Amazing!!!!
Reviewed on

8/29/2013
Shelly M
Where to begin...Catering By Design was amazing and went above and beyond on every detail. We had stations for our food rather than a sit down down, which I have to admit I was nervous about. With the help of Nancy it was perfect. She helped to pick out the foods, decor, tables,... Read More chairs, and dinner ware. Nancy was full of knowledge and made the planning process a breeze. Oh yes and the food was delicious. I could go on and on. My family still talks about them on a daily basis. I want to plan another party just to use them again. They are the best by a landslide!!! Nancy, Peter, and the staff of CBD thanks for making our wedding everything we dreamed of and more! Highly recommend.
---
Fun but elegant, with a personal twist
Reviewed on

4/09/2013
Rose M
Dan at CBD entertained a variety of wacky ideas for our cocktail hour (Mini Corned-Beef Specials!) which started everything off on the right note. We had the idea to do a Turkish tea hall for dessert and coffee, and Dan made all of that come to life with specialty pastries and... Read More sweets. We then themed our entrees to hint at what was to come with exotic spices and beautiful sauces. Many of our guests came up to us and commented how delicious everything was. We were also able to bring in our own wines to pair with the courses, which was great. There was a small level of disorganization in the planning process (menus were printed incorrectly and needed to be re-done the day of, invoices didn't have prices on them) but everything worked out amazing in the end. We really felt like the food stood out, and even our vegetarian friends were treated to spectacular main courses. Food was important to us, and Dan and his team took that seriously and made everything feel special.
---
Amazing service & delicious food!
Reviewed on

8/22/2010
Ryan L
The food was out of this world and the service couldn't have been better! Every single detail was taken care of and we got tons of comments from family and friends about how friendly and accommodating the entire staff was. Excellent!
---