Home

Catering CC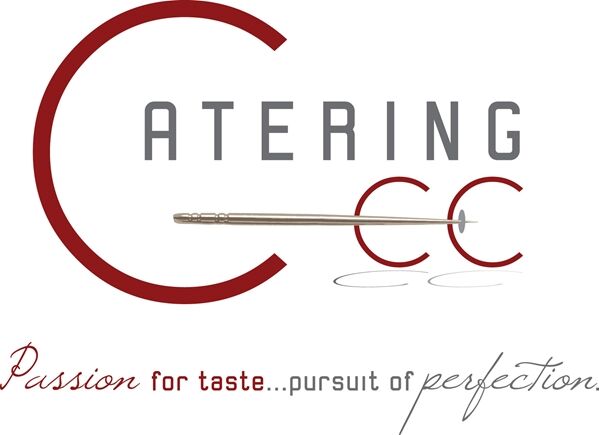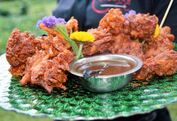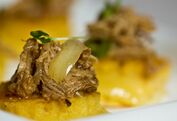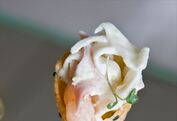 About this Vendor
Professional Wedding Caterer
Chef Winston Williams brings over 25 years of culinary passion to South Florida and can meet any of your wedding needs. We understand that there must be nothing less than perfection on your special day!
Details
American, Eastern European, French, Italian, Latin American, Fusion
Dairy Free, Gluten Free, Sugar Free, Vegan, Vegetarian
Buffet, Catering Clean Up, Catering Delivery + Setup, Chef Stations, Family Style, Menu Tastings, Passed Appetizers, Seated Meal, Servers, Food + Catering, Service Staff
Contact Info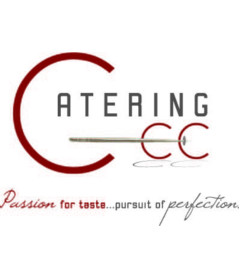 1599 SW 30th Ave, Boynton Beach, FL
serving Palm Beach & South FL
AMAZING Catering Company!
Reviewed on

9/20/2013
Jennifer P
Picking our caterer was one of the most stressful decisions we encountered during the wedding process, but we were highly impressed by Chef Winston and his company from day one. He called me within minutes of filling out his contact form on his website and answered all of my... Read More emails along the way just as quickly, including a few very late at night. My husband and I attended a tasting with him very early on and Chef and his staff were extremely professional. The food was awesome and we were sold! His catering package offered more than any other company we researched (which was a lot!) and fit easily into our budget. He worked diligently to make sure our day would be perfect. He even surprised us with an added extra at our reception which was super cool. The day of the wedding went flawlessly with his attentive staff who made sure that my groom and I had everything we could possibly need. The appetizers (Chef's choice) were amazing and many people commented on how delicious they were. They all matched our beach wedding theme perfectly with his "Floribbean" cooking style! We had a buffet, but his awesome staff made plates for my groom and I and served us at our table. They checked on us numerous times to make sure our drinks were full. Chef himself came up to us several times to make sure we were happy. They made us feel like a king and queen! We had soooo many compliments about how good the food tasted. Even the dinner salad and dressing were huge hits! Many people went up for seconds! We would definitely recommend Catering Concepts and Concessions, Inc for any event!
---
OVER THE TOP!!!
Reviewed on

7/24/2012
Darcy N
Chef Winston and Andree' truly made our wedding OUT OF THIS WORLD!!!!!! We can't say enough about how beautiful and wonderful our wedding turned out working with Chef and his crew! WE knew we had planned a nice event, but after walking into our reception venue the night of our... Read More wedding and seeing it finally for the first time, we were mesmorized at the sight. It was soooo tastefully done, elegant and smooth. As a bride you worry about so many things, if things are going to turn out as you dreamed of on that special day, and let me tell you.....chef and his company went above and beyond our expectations!!! We were sooo pleased all around the board! The food was OUTSTANDING!!! All of my guests commented on how tasteful the food was, let alone the presentation of the food during the cocktail hour and the main course! Even the starter salads at the beginning of the dinner were to die for! Everything was so creative and classy! We just can't say enough about the entire event, it was a class act! Chef has a great all in one company that did an amazing job! Our photographer ALex was amazing, the cake was amazing, the flowers were breath-taking!!!! We couldn't thank Andree' enough for designing and setting the decor like she did! People commented on my wedding for weeks...and still are! Two future brides-to-be that were at my wedding have already asked for chef's number! I'm honestly saying as a bride, I was 100% satisfied with my wedding day and would recommend chef and his team to any couple looking to have a wedding day of their dreams!!! Thanks Chef and Andree' for making our wedding that special!!! Darcy and Reggie Brown
---
Best food. Best Service.
Reviewed on

6/08/2015
If I could give more than a 5 star rating, I would. First, Chef Winston's food is fabulous! His hors d'oeuvres were beyond delicious, especially the conch fritters and jerk chicken. All the guests raved about the meatballs too! His seasonal choices were the best! We had a... Read More barbeque theme, and his beef brisket, barbeque chicken and blackened fish were extremely tasty. He modified his menu and services to meet our needs and he gave me great ideas to keep the price within our budget. He gave us the best food and exceptional service-a fantastic value! He was always responsive and always super nice. If you need a caterer, call Chef Winston. I give him and his staff the highest recommendation that I can ☺
---
Reviewed on

6/01/2015
Chalonize S
My wedding was on 1/17/15 and we chose them as our caterer. Chef Winston is flexible and easy to work with. Prices are also reasonable. Very professional and he catered to our style. Our guests couldn't stop raving about the dishes that were presented and the service was... Read More remarkable during the wedding! I would definitely use them again for any type of catering needs that I would need in the future. Definitely worth a shot and you won't be disappointed :-)
---
Excellent
Reviewed on

5/20/2015
Can I say look no further!!! Chef Winston and his impeccable staff are the people to use for any event. On Sunday May 18th this amazing company gave my daughter her dream wedding. The hors d'oeuvres were delicious the food was so good the following day my phone was flooded... Read More with text and calls saying how much they loved it. Not only was it super yummy the presentation was so beautiful I had to stare at my plate for a minute. THANK YOU CHEF!!! YOU NAILED IT. Sincerely, Olga
---
Delish!
Reviewed on

5/20/2015
Monica E
The staff at Catering CC made me feel like a princess! Not only on my big day, but on the days leading up to it as well. They were incredibly thorough and paid so much attention to detail that I felt really comfortable working with them. They put me at ease that everything was... Read More taken care of, and it was. Their food was outstanding and the presentation was beautiful. Chef Winston is straight forward and tells you exactly what to expect within your budget. The day-of I was flooded with "congrats!" and "can I get you anything else?" It was wonderful service, and wonderful food. I'd work with them again in a heart beat.
---
Awesome food and service!
Reviewed on

3/30/2015
Susan F
Chef Winston and his team with Catering CC did an AMAZING job making our wedding day all we could have imagined! I found Chef Winston and Catering CC after not really 'meshing' well with our original catering choice. We went for a tasting with Chef and were blown away by the... Read More amazing food and entire set-up. We knew this was what we were looking for. During the tasting-Chelsea was helping Chef and we fell in love with her too. She was so sweet and down to earth. We hired her as our day of wedding planner. The whole process was wonderful and the wedding day went off perfectly. We brought in A LOT of items to decorate and Chelsea and her team really pulled together to style the room and make it amazingly breathtaking. A couple days before the wedding, Chef Winston told me he had some surprises for us-I was so excited to find out what it could be! When we arrived to the event hall for our cocktail hour-I was delivered our "signature cocktail" for the night, but wait! I didn't have a signature cocktail planned?! One of our surprises! Chef devised a "Vintage XoXo" signature cocktail for our night-it was so good and a big hit with our guests! Then, we walk into our venue and see our personalized bar! Another surprise that we didn't expect! Chef really went above and beyond to make our day so memorable! The food was amazing-the drinks were flowing-the staff was having a good time too!-not to mention our guests are still raving about the awesome night. We had a very diverse crowd and ALL were pleased with the food and coordination of the day. Chelsea was my "wedding fairy" and was awesome in planning our day to stay on schedule and be stress-free. She coordinated all of our vendors and made sure we were well taken care of the day of the wedding. We all worked closely together to plan before hand as well. I am so blessed that we made the decision to go with Chef Winston, Chelsea and Catering CC to cater and plan our big day. It really was a day we will remember forever! Mr & Mrs Robinson
---
Wedding Reception Caterer
Reviewed on

2/24/2014
Kornelia B
Excellent food and a PROFESSIONAL SERVING STAFF!!! We received many complements regarding the look and taste of the food and how professional entire serving staff was. I have spoken with most of our guests several days after the reception. EVERYONE said that butler-passed... Read More Hor' Devours during the cocktail hour were delicious and there was more then enough food. Some guests mentioned that the Serving staff remembered which guest liked which Hor 'Devour and they made sure to come by with those platters. We also had a few kids under the age of 10 that loved "those little things" :). Some of our Hor's Devours were Melted Brie, brown sugar & Walnut on Crostini, Mini Spanakopita (Greek spinach & feta pocket), Mini Crab cake with Orange Horseradish. We are super happy with the food and service. Would totally recommend it. The attire and mannerism of the entire serving staff was just superb.
---
Great vendor, great working relationship, awesome food!
Reviewed on

1/28/2014
Vickie S
Thank You so much to Chef Winston and his staff. I received nothing but compliments about the food. Every step of the experience with Catering Concepts was professional and organized, from the customized tasting to the wedding day. Awesome staff that were on top of everything. I... Read More hope to use them again someday.
---
My husband and my caterer were the two things I wouldn't change for anything!
Reviewed on

1/27/2014
Heather M
Every wedding has its little challenges. Mine was no exception. But the one thing I absolutely did not worry about was the food. Chef Winston and his team at Catering Concepts and Concessions were an absolute pleasure to work with from start to finish. We had a small reception... Read More (less than 70 guests) but they made me feel like my event was a huge gala with the extraordinary amount of attention put into every aspect of the evening. And in spite of me changing my mind a million times and being very hard to get a hold of, Chef Winston remained a perfect professional; never complaining and always able to find a way to meet my most recent demands. Our guests have said nothing but wonderful things about both the food and the service. The mini crab cakes and the "Floribean" style roast beef were a huge hit with my family and I felt like I could eat the fried plantains until I popped. I only wish I could give them 6 stars because my husband and I simply couldn't be happier. If you are thinking about using Catering Concepts and Concessions for your wedding do it! It will be one less thing to worry about on your big day.
---
Great choice for catering!
Reviewed on

11/08/2012
Kacey A
I can't say enough great things about Catering Concepts and Concessions! From beginning of my wedding planning to the end Chef Winston & his team were always there to answer any questions I had. They are extremely nice and wanted to ensure my day would be perfect. And it was!... Read More The food was excellent and they catered to all my needs. I would definitely recommend this company to anyone looking for a reliable, courteous, no hassle caterer for their wedding!
---
Best Caterer Ever
Reviewed on

7/23/2012
Sherryl B
Best caterer ever!! Chef Winston and his team did an excellent job at our wedding. I got many, many compliments from my guests and not one bad feedback. Several asked for his contact information, so they could plan their next event through him. Throughout the whole process him... Read More and his team were very professional and helpful. They went above and beyond to make sure our wedding reception would be perfect. And it was. The food was out of this world. The servers were very pleasant and professional. I can only recommend Catering Concepts and Concessions. They are the best!!
---
Our wedding wouldn't have been perfect without them!
Reviewed on

4/11/2012
Erin K
Chef Winston and his team were an absolute perfect match for our beach wedding! All of our guests still rave about the delicious and unique Floribbean (Florida/Caribbean) style food. We hired them not only for our reception but for the cocktail party too - Rum punch and yummy... Read More appetizers to die for! He came with a full entourage of professional servers and bartenders who did EVERYTHING from set up to break down, bring all the linens, dishes and server ware (so we didn't have to worry about renting any of that - PLUS we got to pick it all out!) The package they provided even included a cake!!! I"m not talking any simple cake, this had hand made sugar flowers and was was very intricate (my husband and I had gone for a tasting and got to pick out exactly what we wanted.) I was nervous about making the right choice when it came to the caterer, because it's such a big part of the event, but they really catered to anything we wanted and thought of everything we didn't, they really helped make planning our wedding fun. I'd suggest Catering Concepts and Concessions to anyone in a heartbeat!
---
Wonderful Wedding Weekend
Reviewed on

11/07/2011
Sara F
I cannot rave enough about Winston and CC Catering. We used them for our small BBQ-style wedding on the beach in Delray. I didn't know what to expect, but I have to say the service was great (they came during pictures to drop off the food and they were so quick, I didn't even... Read More see them!!) and the food was incredible!!! The BBQ chicken, pasta salad and fruit salad were among my favorites. I highly recommend this company and would use them again in a second.
---
Lovely!
Reviewed on

3/16/2011
Lindsay E
Very nice and professional, highly impressed by them!
---
THEY DO IT ALL!! THEY ARE AMAZING!!
Reviewed on

11/28/2010
ANNETTE C
Winston and his crew are INCREDIBLE. They did my wedding at my parents' Boynton Beach home in April of 2010 and I could have never imagined how amazingly beautiful they pulled everything off!! So seamless...these guys are old pros! Considering they had to prepare everything in... Read More my mom's kitchen, I was sure I'd see them sweat, but nope. Everything came out looking and TASTING magnificent!! It was even better than a catering hall. Winston's staff was on-point and Winston led them all in a great groove all night. It's now 7 months later and I still think of my wedding day everyday!! CCC is a one-stop shop...they have and do EVERYTHING... and they do it EXCELLENTLY!! His event coordinator Andree is a must-have, as she will make your day stress-free and make sure that all those "silly" little things are taken care of. What more can I say about CCC except that we would love to have another even to hire them for! They provided everything in a professional and super timely manner. As a bride, you tend to worry about everything, but CCC really made this day worry-free for me!! Thank you Winston, Andree and crew!! YOU GUYS ROCK!!
---
You made my day Perfect!
Reviewed on

6/29/2010
Marie Lorna A
Thank you Chef Winston!! The meal, the service and your staff was awesome!!! I wanted great tasting food and I got it!!! My guest could not stop raving about the food.
---
Rating for Catering Concepts & Concessions Inc.
Reviewed on

5/10/2010
Stephanie L
---
Send Message