Home

Cescaphe Event Group
About this Vendor
Creating Once-in-a-Lifetime Events
We are Philadelphia's premier wedding brand, servicing a boutique collection of unique venues with impeccable service, culinary expertise, professionalism and attention to detail. Our venues include Cescaphe Ballroom, Atrium at Curtis Center, Tendenza, Vie, and Down Town Club.
Amenities + Details
Amenities
Indoor Ceremony Area

Kosher Available

Liability Insurance

Liquor License

On the Water

Onsite Catering

Onsite Overnight Accommodations

Onsite Parking

Onsite Wedding Consultant

Outdoor Ceremony Area

Outdoor Reception Area

Outside Caterers Allowed

Site Fee

Tented Area

Valet Parking

Wheelchair Accessible
For more details about amenities, please message the Venue.
Banquet/Reception Hall, Mansion/Historic Site
Contact Info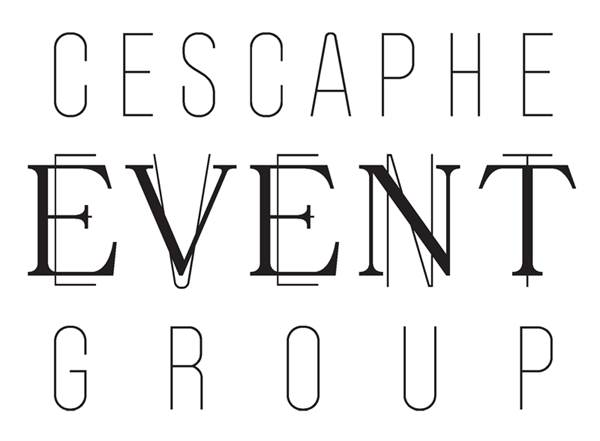 1412 Mount Vernon Street, Philadelphia, PA
Cescaphe Event Group does an A++ job!
Reviewed on

11/17/2013
Christina D
Cescaphe gives you the "bang" for your buck. It is $10 more a head than other Philadelphia Venues but delivers more food and more quality service than other venues I've researched or have been too. We had our wedding at the Cescaphe Ballroom and it was absolutely flawless thanks to Betsy, Michael, and everyone else who helped on our big day. As a bride, they were there for me during the entire planning process from A-Z and the night of the wedding we did not have to "think" or worry at all
---
perfection!
Reviewed on

8/11/2013
Dara S
every detail was given perfect attention to: from the ceremony, to the drinks & food! the entire event staff made our night a dream come true.
---
My Fairy Tale Wedding
Reviewed on

7/23/2013
DANA F
Truly an amazing experience! Every expectation was delivered perfectly! The girls in the office shared such an amazing part in the planning as they feel like family now! I can't wait to be a guest! Thank you Cescaphe Girls, you are all wonderful1
---
A dream come true!
Reviewed on

6/10/2015
Diana D
I could not have been happier with our decision to have our wedding reception at the Cescaphe Ballroom! I fell in love with the Ballroom years ago and when it was time to plan my wedding was shocked to see the beautiful updates which were recently done to the ballroom! Cescaphe makes planning a piece of cake - they are truly the BEST at what they do! We didn't worry about a thing and truly had the time of our lives! Our wedding was in March and both our parents phones are still ringing off the hook with compliments that our wedding was the best wedding guests had ever attended! I hope one of our friends gets married here soon, I've been thinking about their delicious food since the wedding!!! It doesn't get better than a Cescaphe wedding!!!!
---
Reviewed on

5/26/2015
Jenna C
Hands down, the best wedding venue in Philly. I was refereed to Cescaphe from one of my co-workers who got married at Vie and I could not walk away from Cescpahe without booking. I ended up having my wedding on May 9th at the Ballroom and it was absolutely amazing. The food/drink/venue/staff, everything is awesome. I could not have planned a wedding without their amazing staff who made it so easy to walk through all of our choices. We are still hearing from the people who attended our wedding and telling us it was the best wedding they have ever been to and the food is out of this world. Thank you SO much Cescaphe for making our special day one to remember.
---
Perfection
Reviewed on

5/04/2015
Krista O
Cescaphe is hands down the best of the best! I'm only a few weeks out from my wedding but I receive compliments just about everyday about the reception! They provide you with not only stunning venues but the most amazing food display you will ever see at a wedding! Their attention to detail is impeccable. I cannot say enough how absolutely perfect they were and I would recommended them to anyone and everyone!!!
---
Over the top
Reviewed on

4/21/2015
Our daughter's wedding was at Tendenza and everything was top notch and you really got bang for your buck. The food was simply to die for. The cocktail hour was amazing. Such a variety of food. The meal was perfectly cooked and elegantly plated. The staff was so accomodating to all the guests. The bridal party got such wonderful pampering. Truly a class act. No one goes home hungry after an event here. Especially loved the server "Jess" the dancing server. You can tell she loves her job. The wedding planner was wonderful.
---
A Dream Come True
Reviewed on

2/23/2015
Gina P
We had our wedding this past weekend at The Downtown Club and we can not say enough wonderful things about the staff. Rose and Renee were our event managers and they made our night so enjoyable. Our guests have been raving about our wedding -- everything from the food to the decor to the attentiveness of the staff. We have had so many people say it was the best wedding they have ever been to and Cescaphe is the reason for this! We wish we could do it all over again! We would highly recommend working with the Cescaphe group. Thank you for making our night so amazing and one we'll never forget!
---
Wonderful wedding!
Reviewed on

2/04/2015
Amy H
We recently had our wedding at Tendenza and it was amazing. Cescaphe was absolutely wonderful to work with, especially Jessica, our event manager. They think of EVERYTHING and are so organized, so I didn't need to worry about anything. The food and service are outstanding. Guests are still talking to us about how wonderful the food was, how pretty the venue was, etc. Would definitely recommend Cescaphe!
---
Best venue!
Reviewed on

1/06/2015
Colette N
My wedding was at Tendenza back in November and my sisters is at cescaphe ballroom next year. My best friend and cousin got married at vie so it is safe to say my family is a giant fan of the cescaphe venues!! We all were blown away at their amazing cocktail hour and the food for our meals were exceptional! Tendenza is such a beautiful setting for myself as a modern bride and everything I needed and wanted bridgid took care of for me! They provide amazing service and will do anything and everything they can to make your day unforgettable. Thank you cescaphe !!! See you next year! :)
---
The Best There Is!! ~Our Wedding at Tendenza
Reviewed on

10/26/2014
Anjelica P
Amazing!! Cescaphe Event Group is one of the best companies! They offer top notch service, venues and staff. Bridgid was the best event manager! We booked our wedding at Tendenza (the greatest venue ever! Perfect combo of modern and vintage which sums up me and my husband) a few weeks after getting engaged and over a year in advance and Bridgid was there throughout the entire wedding planning process, answering any and all questions we had. Cescaphe has so many couples getting married at a time yet they make you feel like it's all about you :) There is nothing like a Cescaphe wedding, and nothing that can match it. The food and service at one of their weddings can not be matched. As the bride, I did not worry about a thing the day of because I knew we were in good hands. The staff at our wedding was incredible. All the servers, bartenders and valet were so friendly and seemed genuinely happy for us. The congratulated us all night and really made us feel special. We really cannot thank Cescaphe enough for providing us with the wedding of our dreams. All our guests can't stop raving about the night and so many said it was the best wedding they have ever been too. I would have to agree :)
---
Tendenza Wedding
Reviewed on

10/21/2014
Caitlin A
I had my wedding at Tendenza a few weeks ago and everything was absolutely fabulous!! The venue is totally industrial chic and gorgeous!! There was so much food - we didn't need to make any choices about cocktail hour - you automatically get it all. You don't get to taste the food before hand, but I trusted Cescaphe's reputation, and was not let down. People are still raving about how good the food (and the selection of food) was. Rose was our event manager...we had been switched from Brigid who we originally were working with and I was initially nervous about the change, but Rose was beyond great to work with. She was always available, patient with me, and just easy. Between the service from Cescaphe, and their familiarity with our vendors, I don't know how anyone would need a wedding planner there. They just take care of you so well. Between Rose and Daniel, I never went to the bar and yet had a drink in my hand all night long. All 3 sets of parents each had their own servers and they were just tickled pink with the special treatment! I would recommend this venue...or Cescaphe in general to anyone. You will not be let down.
---
My wedding dreams come true!
Reviewed on

10/15/2014
Erika G
I had my wedding at one of the Cescaphe venues, Vie, the end of September, and I simply cannot say enough good things about the entire experience. After extensive research of many venues in Center City area, it seemed impossible that the Cescaphe group could do what they promised at the price they offer. Impossible it was not! From start to finish, someone was always available to help you, answer any questions you had and help you figure things out. All of the Cescaphe event managers are very experienced and knowledgeable and go above and beyond to make every bride (and couple) special. Planning a wedding is a lot of work, a lot of decisions, a lot of stress, and a lot of balls juggling in the air. My event manager, Sarah Christiensen, was there every step of the way to answer my questions and put out fires. Guests of our wedding have not stopped raving about it, and we've heard a lot of "best wedding I've ever been to"--which makes it ALL worthwhile! Also, the word on the street about the cocktail hour and food at the Cescaphe venues is true--the cocktail hour and entrees are AMAZING!! As the bride and groom, you don't really get much time to enjoy much of it, and Cescaphe makes sure to put a spread of different foods/snacks (whatever you request) in the bridal suite, to make sure the bride and groom have some down time and can grab a quick bite. During the actual wedding day, Sarah, along with the head maître de's were so incredibly helpful and friendly, and made the entire event flow smoothly, without any hiccups (that I noticed). I'm not even sure this review does our experience justice, but for anyone looking to get married in Philadelphia, Cescaphe is the way to go! Just make sure you start booking at least a year in advance, because they book up fast!!
---
People are sending ME thank you's ..
Reviewed on

9/23/2014
Meghan B
If you are looking for a venue in the Philadelphia area and choose anyone besides the Cescaphe Event Group you are crazy!! I could not be happier with my wedding day. Based on online reviews I knew I wanted one of the Cescaphe venues. I started looking in February 2013 at their venues and had my heart set on the newly renovated Downtown Club, which at the time was not even finished and it was already book for Labor Day wknd 2014! One piece of advice is if you are interested in the Cescaphe venues to book as soon as possible! We also used the Cescaphe Trolley, which was so convenient and comfortable. They didn't require a down payment and the charge was added to the reception bill, which made it easier for us to keep track of payments. I ended up choosing Cescaphe Ballroom for the Sunday of Labor Day weekend. I went with Sunday because I knew that a majority of my guests were off on Monday and because there would be a discount for a Sunday wedding. We ended up having 222 guests and did not have many additional feature add on's besides the sparklers .. definitely get the sparklers for your grand entrance. My event coordinator, Rose, was absolutely spectacular! Any concern I had she already had a game plan for. I did not have to worry about a thing! The maitre d', Michael, was also phenomenal. My parents and my husbands parents had their own personal servers who made sure that their glasses were full and assisted with all their needs. I had the best time of my life at the wedding. I feel that's the usual response from the bride .. but from the time cocktail hour started to the very end of the reception every conversation I had with my guests was about how impressed they were with the venue, especially the food. The food is AMAZING. I have received several letters and emails from both family and friends thanking ME for inviting them to our wedding because they have never experienced such an "over the top" event. I HIGHLY recommend booking your reception at one of the Cescaphe venues.
---
Incredible Curtis Center Wedding
Reviewed on

8/24/2014
Shannon L
We hosted our wedding reception at the Curtis Center a few weeks ago, and we are still hearing from guests about the incredible food and exceptional service. In fact, my husband and I are still talking about it ourselves! From the moment we walked into the reception, exhausted but excited, we were swept into our private bridal suite where we spent a few quiet moments with our closest family and friends. We immediately met our team for the evening, led by Samantha, and were then presented with countless trays of amazing food (food I could actually eat! I am still dreaming of the gluten free mini cheese steaks) while our guests were finishing up their amazing cocktail hour. Then, we got our sneak-peak of the main reception area. We were simply awestruck at how the team at Cescaphe worked together, impeccably, with our florist to turn the Atrium into something out of a fairy tale. Throughout the night, our personal team kept our plates and glasses full, and the incredible staff tended to every need of our guests. We had many special guests with food allergies and health needs, and they were all treated like kings and queens throughout the evening. The entire event flowed flawlessly without a hitch, allowing us to have the time of our lives celebrating with friends and family. From the first day of our wedding planning, we set one goal: to plan an event that would show our love, appreciation, and gratitude to our guests. We were very focused on guest experience over our own. Little did we know that with the EXCEPTIONAL team at Cescaphe, our wedding was an incredible experience that both we and our guests will never forget. We are so grateful to Samantha and the entire team at Cescaphe for their expert planning, coordination, and service.
---
Atrium at the Curtis Center
Reviewed on

7/31/2014
Joanna S
Absolutely stunning!! Our guests are still in awe of our wedding! This venue is beautiful! So much food, excellent service and most things are included on them! My now husband and I did not want for anything all night! We were so well taken care of- as were our parents and any other guest who had a wedding through cescaphe! They are amazing to work with- always available and unbelievably accommodating!
---
The Best Venue for the Best Day of our Lives
Reviewed on

7/31/2014
Gillian M
This review doesn't allow me enough characters to fully paint a picture of how wonderful Cescaphe's Tendenza venue was for our reception. From the moment we booked to the moment we said our good-byes, they were on top of everything. As a Wedding Planner myself, it takes a lot to impress me and Tendenza had it all - from the extensive package (you get EVERYTHING!), to the stellar service and everything in between. They made our wedding reception absolute perfection! We are still receiving compliments from all of our guests on the service provided and the overall atmosphere that Tendenza provided! I highly recommend!!
---
wedding at the downtown club was excellent
Reviewed on

7/23/2014
Maria O
Everything was great. It is a pricy venue but it was worth the cost for me. They take care of everything. The food was delicious. The cake was so beautiful and also delicious. I ended up taking a lot of pieces home because the cake was so big. They really treat you nice. I had a lot of people tell me that my wedding was the best they have ever been too.
---
Top service, food and drink
Reviewed on

7/02/2014
Danielle F
I recently had my wedding at Vie and it was amazing. The service was the best and the endless delicious food and drink is still be talked about by our guests. The Cescaphe team were extremely accommodating to last minute changes and dietary restrictions of my guests. They truly made it a perfect day for us. THANK YOU for making our day so special!
---
No One Can Beat Cescaphe!
Reviewed on

6/05/2014
Jenna J
Cescaphe delivered the most beautiful wedding from start to finish. I had always heard about Cescaphe weddings but had never been to one but given the word of mouth, I fully trusted that the food or delivery wouldn't be an issue. Our main concern with any venue is the food. Being from Philly, your food has to be good for your business to survive and frankly, I will not pay for sub-par food. When I first looked up Tendenza on the website, I absolutely hated it and had no interest at all in the venue. After getting some pricing for Tendenza and no joke, about 40 other places in Philadelphia, they were still in the lead for price versus what they offered. So we took a look...Holy Moly, we fell in love...it was SO much prettier in person!! The per head cost covers your taxes & gratuity and includes 6 hours, top shelf open bar, 30 passed appetizers for 4 food stations for the hour and 20 minute cocktail hour, your salad & sorbet selections, your choice of 3 out of 30 or so entrees, your wedding cake is included and they will do pretty much whatever you want without any additional costs. The desserts are absolutely insane...funnel cake, bananas foster, waffles and ice cream, lava cake plus your "regular" Viennese dessert table. Unfortunately, I didn't get to eat any dessert (too busy dancing) but sure enough, we went home with 2 containers of food, a container of dessert, a container of some cake PLUS the entire top tier of our cake. Our server, Daniel, was nearby the entire night filling up our drinks before they were empty, giving us a 10-15 minute heads up for the arrival of our dinner, before the cake cutting, bouquet & garter toss, etc. The heads up for all these things was really nice so you knew how much time you had to hit the bathroom, finish your dinner or finish up your conversation. There was also someone waiting on my parent in laws and my mother as well- they received the same service as we did. Bridget (and Nicole) were excellent in the planning process as they were very responsive to every email and accommodating to our schedules in trying to set up meetings. Absolutely no one can beat Cescaphe's price, HOW MUCH you get for your money and the supreme service. Now, I just to convince some friends to have their wedding reception there so that I can actually sit and enjoy all the delicious foods :) Bravo to Cescaphe and their AMAZING team!
---
Our wedding at Tendenza
Reviewed on

5/09/2014
Recently had our reception at Tendenza, and loved every minute of it. The hall itself is classy and beautiful, and our cocktail hour, dinner, and desserts kept people coming back for more. Big shout out to to Ed, our coordinator, for keeping everything running smoothly during the whole night.
---
Cescaphe Ballroom
Reviewed on

5/05/2014
Megan L
Once again the Cescaphe has impressed us with their dedication to helping to provide you with the best day of your lives! Their attention to detail is second to none and they truly know how to help make your day everything you ever hoped it'd be!
---
Stellar Experience!
Reviewed on

4/17/2014
Blake J
Top notch! Beautiful venue, amazing service, amazing food! Look no further, if your taste is modern and stylish this is the venue for you. No other venue around like this! So much bang for your buck! Cescaphe in general was a pleasure to work with! Including the Trolley Services..our driver was so accomodating, patient and a pleasure to work with, as well. I am still receiving phone calls and compliments regarding the entire experience! Thanks Cescaphe for delivering! You def. didn't disappoint. A special thanks to Betsy(our event coordinator) and to Ed! You two helped our day to go a lot smoother.
---
AMAZE BALLS
Reviewed on

3/19/2014
Najaa W
I was married at the Downtown Club on February 21, 2014. This place is the absolute best. They are at the top of the game. It really doesn't get any better!!! From the food to the staff, everything was perfection!!!
---
Beautiful venue with exceptional service
Reviewed on

2/12/2014
Jennie S
We live out of state so planning this wedding wasn't so convenient. However, Tendenza was detail-oriented, organized, and supportive throughout our planning process. We knew about their exceptional catering and our guests raved about the food and how beautiful the venue was. The bridal party was well taken care of on the day of the wedding so we were able to relax and enjoy ourselves without worrying about details. Our wedding day flew by but we will always remember our gorgeous and delicious wedding!
---
Send Message