Home

Chris McGuire Photography
About this Vendor
tell the story
I've been working with awesome couples in and around Michigan since 2009 and having a blast! There are a ton of pictures and featured weddings on my website, so please take a look....please also check out my reviews! Packages can be customized. Please call or email for current pricing.
Details
Online Proofing, Wedding Albums
Contact Info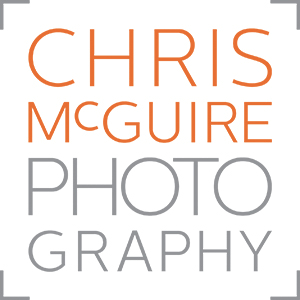 Serving Michigan, MI
Serving Michigan
You won't find better.
Reviewed on

9/13/2013
Sarah H
Chris was more than we could have ever hoped for. We first contacted him 16 months before the wedding and he was prompt (responded within 12 hours), professional and accommodating. We did an engagement shoot with him a year before our wedding and he was a joy to work with. He captured our personalities in beautifully shot photographs that people raved about. Throughout the process, he was helpful, understanding and very responsive. The wedding itself was amazing. Chris arrived on time and got right to work with his assistant. He was easy to talk to and helped relax us all. He arrives looking like a special ops photographer, with everything he could need at hands-reach hanging from belts and straps. He was open to ideas and suggestions, knew the photos I was looking for and ensured we got the shots we wanted with the limited time we had. We had so many positive comments from our guests about Chris and his assistant, Chris. When we got our photos less than 5 weeks after the wedding (with the expectation of 8-10), I was thrilled. When I actually looked at the photos, I sat there in awe, laughing and crying and completely reliving the day. Chris captured it all, even moments we didn't even know about. All in all, if you're in the tri-state area and looking for the best photographer available, look no further. I recommend him to everyone I know getting married and would love to work with him again in the future.
---
Must Book for Your Wedding!!!
Reviewed on

10/06/2013
Alexandra W
As someone who used to work in the wedding and events industry in Kalamazoo/SW MI, when I got engaged, there were certain things I knew I had to do right away. Booking Chris McGuire to photograph my wedding was one of those things on that list. After working with him to capture my June 2013 wedding and viewing the amazing pictures that resulted, I knew I had made the right choice. Chris was so easy to work with from start to finish and was always available to answer any questions I came up with throughout the planning process. Even after the wedding he stayed in contact until everything had been delivered and made sure I had no remaining questions. I am not a fan of overly posed pictures, nor do I like to take super posed pictures (I feel so awkward!!). So I really appreciated the fact that Chris made myself, my husband, and everyone in our wedding party very comfortable and got us to relax, and was able to capture some amazing candid moments that are truly once-in-a-lifetime shots - nothing that could ever be posed and planned. He has a knack for being in the right place at the right time :) I highly recommend Chris McGuire Photography - you will not be disappointed and will have amazing photos to remember your big day by that no one else could capture.
---
Amazing Wedding Photographer
Reviewed on

10/05/2013
Chris was our wedding photographer and also did our engagement shoot and we could not have been happier with his work. He really went above and beyond what we were expecting. Not only did he work to make sure that he got all the shots we wanted, but he came up with some great ideas we never would have thought of (including sunset photos during our reception that turned out amazingly). We felt awkward at first being photographed, but he put us at ease right away and made the whole process a lot of fun. He also was very flexible during the planning process - meeting with us over Skype since we lived in a different state. Finally, we were blown away by the end product that we received. Our photos turned out beautifully and Chris was able to capture the special moments of the day in a way that we could not have imagined. We would absolutely recommend him as a wedding photographer and would use him again ourselves for other special events.
---
Reviewed on

7/28/2015
Sarah D
Let me start of by saying that I work in supply chain, so cost and quality were my number one priorities (and no compromises on either!) for my wedding photographer. So I posted a note on my FB wall asking friends/family to provide input on photographers in the West Michigan area. The response was overwhelmingly in favor of Chris McGuire. I was especially apprehensive because my fiancé Kyle and I were planning to host a traditional Pakistani wedding, with lots of bright colors and religious/cultural customs that weren't typical to Kalamazoo. After meeting with Chris, I quickly realized that he is definitely a lighting and color expert! He took the time to review different backdrops, color options and stage lighting with Kyle & I, and he even offered tips for each so that we wouldn't run into any lighting issues on the day of our reception. Chris photographed both indoor and outdoor shots for us in downtown Kalamazoo. My outfit was bright red, and the photographs he took were absolutely stunning, even indoors. Crisp colors, candid shots and every moment and every detail captured, right down to the intricate beadwork of my outfit and the sequins in my jewelry. If you have any unique photograph requirements, Chris will do whatever he can to meet your requests. I have already recommended him to several friends, and we have family from around the world are messaging us to ask about Chris's work!! Overall, we couldn't be happier with having Chris McGuire Photography capture our special day!
---
Best Photographer!!!
Reviewed on

10/28/2014
Lauren P
My husband and I are so happy that we chose Chris McGuire to be our wedding photographer! We can't imagine a better person to have captured all of our special memories from the day. He was so invested in making sure that he knew about all the details of the day, so that he would be ready to take pictures of everything. He was so easy to work with and made everyone feel comfortable in front of the camera. Even my husband, who doesn't always love his picture being taken, often forgot that he was being photographed and we ended up with some of the most amazing pictures!! We live out of state so Chris was excellent at meeting us the first time over Skype to introduce himself. He also talked to us many times on the phone during the planning process, about not only our wedding photography, but also weddings in general. He was able to give us advice about other local vendors that he would recommend and how the timeline of the day should go. He was able to provide us with so many extra tips and pieces of advice! He also was amazing at getting the pictures back to us sooner that we would have thought possible. We got a few sample pictures just a few days into our honeymoon and got the rest about 5 weeks later! We couldn't be happier with how they turned out. We absolutely love our pictures and especially love how he always captured the memories in a natural way, with nothing ever seeming too posed. We plan to print up a ton of them and also give some pictures away as gifts. He also makes amazing photo album keepsakes of the day and we can't wait to get one of those either! Overall, we couldn't have been more happy with our decision to use Chris McGuire as our wedding photographer! We loved working with him and would strongly recommend him to any other couples looking for the best wedding photographer around!
---
Photographer with a great ear as well as a great eye!
Reviewed on

10/27/2014
Chris McGuire is more than just a professional photographer, he listens too. I knew that I wanted more than just the story of my daughter's wedding. I wanted a way to remember the event beyond what she looked like. Yes, I also needed pictures of the ladies getting ready, the first look, the walk down the aisle and all the standard family portraits. Chris did a fabulous job capturing these moments but he went further and gave me wonderful images of all of our guests and friends at the church and at the reception. I explained this was important to me and he delivered. His work is excellent and I recommend him highly!
---
Wonderful experience
Reviewed on

10/27/2014
avery k
The best thing about working with Chris is I felt he really listened to what we wanted. As most brides do, I had a strong vision of the story I wanted our photographs to tell and Chris listened to that vision and truly brought it to life. I couldn't be happier with the finished product. I would highly recommend working with Chris.
---
Chris McGuire Photography
Reviewed on

10/17/2014
Rachel H
Chris was an amazing photographer! He did both our engagement and wedding photos and they both turned out beautifully. I am still struggling to decide which ones to have printed because there are so many great choices. Having Chris as our photographer was one of my best wedding decisions I made. He made our wedding day so easy and in the days leading up to it. Thanks Chris for your hard work and for capturing our beautiful (somewhat windy) day!
---
#1: Chris McGuire! Best of the Best!
Reviewed on

10/16/2014
Chris is amazing. From the moment we first met and said hello to him to the last minutes of our wedding day, he made this experience a lifetime memory. Chris felt like a long time family friend and not just someone we hired to take photos. When we ran into many unexpected events out of our control from last minute venue changes to family emergencies and Chris was always more than willing to make things work for us with no hesitation at all. His communication, professionalism, EVERYTHING was 100000%. He exceeded our expectations way above and beyond. Our engagement photos and wedding photos are beautiful. His work is one of a kind. We look forward to working with Chris when we start a family to take our family photos and more! We recommend him to EVERYONE we know! We truly love Chris and his work. We're so grateful to have met him and can't wait to work with him again in the future. Chris is the man, hands down! You won't be disappointed!! - Nika + Russell Israels
---
Very Satisfied with Chris McGuire Photography!
Reviewed on

9/07/2014
Emily D
I have a passion for photography, so I spent a lot of time scouring the internet and interviewing potential wedding photographers to find the right one. We decided to go with Chris McGuire Photography because his portfolio was stunning and he was very knowledgeable (and not to mention easy going), and our expectations were beyond exceeded. I have many positive to things to say about our experience. First, his professionalism was top-notch. Chris and his assistant showed up dressed nicely in black and were extremely polite to my friends and family. He let us 'act naturally' and therefore we have so many amazing candid shots in our wedding album. When we needed to move 200+ chairs on the fly so that we could get the perfect shot, Chris and his assistant were the first ones to lend a hand. They also did SUCH a good job of capturing us in the moment at the reception - I never knew he was there! Also, he had a plethora of very expensive professional equipment strapped all over his body along with lighting equipment that he navigated around like a ninja. Impressive. Second, the pictures are such a beautiful reflection of my memory of our wedding day. The quality is, again, top-notch. They are clean, crisp, clear, perfectly exposed, with such minor processing. Though, beyond the photos being technically nice, they tell such a true story of our day and not a single moment was missed. You can't put a price on that. And last. Our estimated turn around time to get the photos back was 8-10 weeks, which is pretty standard from my understanding. We got ALL of the images back in less than one month!!! I was blown away. They sent us a very nice personalized disc in a custom jacket, too. Bottom line, your wedding photos are the only thing that will allow you to relive the best day of your life. The whole thing seemed like such a blur, so I am beyond grateful to have such an exquisite record of that day in my personal history. Thank you so much Chris!
---
AMAZING!
Reviewed on

8/27/2014
Whitney M
Chris is absolutely amazing! I couldn't of asked for anyone better to photograph my day. Chris was super professionsal the whole time and so helpful with every aspect of our wedding. He made us feel comfortable and his communication from beginning to end was outstanding. At the end of the day all you have are your wedding photo's to look back on and with Chris that's all you need. Everyone says all you need is your 1 "perfect picture" I couldn't pick a favorite if I tried. I Highly recommend Chris.
---
Hands down, the BEST photographer
Reviewed on

8/08/2014
Bryana C
My husband and I reached out to Chris about a year before our wedding date. I had heard great reviews about him from our wedding venue, and even the wedding coordinators there had used them in their wedding! We were shocked at how reasonably priced he was compared to other photographers we were looking at. With the quality of his work, he could easily charge way more! Neither my husband or I are comfortable in front of the camera, but Chris is so laid back and easy to feel comfortable around. He made what we thought would be an awkward experience so fun and laid back. Leading up to the wedding, Chris responded promptly to every email we sent him and was very helpful with the 100's of questions we had. The day of the wedding, Chris and his assistant showed up right on time ready to go. He captured every photo we asked for and then some. Looking at the final results, my husband and I were incredibly impressed. The pictures are beautiful. The moments he captured were amazing...even some moments we didn't know about until seeing the pictures! It's going to be hard to narrow it down into an album. We wish we could use EVERY photo! What's even more impressive, is Chris gave us a timeline of about 4-6 weeks. He returned our photos just a few weeks after the wedding...way earlier than expected. He's incredibly professional and talented. I would recommend him to anyone planning a wedding, or any event that they want beautifully captured. THANK YOU CHRIS!!
---
Best Vendor Decision - No Regrets Here!
Reviewed on

8/07/2014
Katey C
I contracted Chris McGuire about 7 months prior to my wedding. He responded to my inquiry within 4 hours, and immediately included his price list and package options. He made sure to follow up with me within the upcoming days asking if I had any questions, and was more than willing to work with us and our budget. During the planning process he sends very helpful planning sheets with examples of day-of schedules so you have a clue on how much time to allot to pictures. We did not do an engagement session, so the first time meeting Chris was the day-of. He was open to Facetiming two weeks before the wedding just to go over some details and get to know each other. The day of he was incredible. He showed up an hour early just to scope out the location. I did not have a first look spot picked out and he sought this out for me and coordinated the whole thing. He made sure we stayed on schedule without being overbearing at all. Was very professional, easy going, and courteous the entire day. He was even open to showing us some of his shots throughout the day - which some photographers do not do. He brings an assistant who is primarily there for lighting. I've been in other weddings and no professional lighting or reflectors are used. Chris used these on 90% of this photos, and you can tell the difference. He said his usual turnaround time for edits is 8-10 weeks. We had ours back in 4. It included over 700 shots. They were AMAZING! Better than I was ever expecting - and I had high expectations. He didn't miss one shot that I was hoping to get, and did an impeccable job at capturing our special day. I am so happy we chose Chris as our photographer, and hope that many other couples do the same!
---
Amazing Work
Reviewed on

8/05/2014
Chris did both our engagement and wedding photos and we could not have been happier with his work. From the beginning of our working relationship, Chris has been nothing short of amazing to work with. Extremely organized which is so important when planning a wedding, especially when you live out of the state you are being married in! Chris made us feel very comfortable throughout both the engagement and wedding shots, he came up with some creative ideas and also allowed us to use some of ours. Ultimately it came down to the end product, we are blown away by all the shots he captured on our big day! Beautiful photos and exactly the style we were looking for. I especially appreciated the 3 min video of the slideshow with music! It was an easy way to share with our friends and family the shots. I would recommend Chris to any of the friends/family getting married!
---
Chris was Amazing!
Reviewed on

7/14/2014
Chris was amazing from the first phone conversation we had! My fiancé (at the time) and myself live over 16 hours away from Kalamazoo MI, (my hometown) where our wedding was to take place. This being said it was very important to us that we found the right vendors that could make our wedding day vision come true! We wanted a photographer that was more into moments than poses, someone who's pictures would tell a story for years to come and most importantly someone who was open, honest, flexible and creative. Chris was all of the these things! It is without reservation that I recommend Chris McGuire Photography.
---
The Absolute BEST!!!
Reviewed on

7/10/2014
Lane V
After looking through some of the photos that Chris had done of weddings in our area, I knew that we had to have him photograph our wedding! Being a perfectionist myself, I wouldn't have been happy with anything less than the best. Chris exceeded any expectation that I could have ever had for our photos and gave us hundreds of images that allow us to relive our special day over and over. Chris was extremely professional and was always at the right place at the right time. There was not a special shot or moment that was not captured. He made everyone at ease and made the process of taking thousands of photos a fun part of our wedding day. He has a great eye for capturing the perfect shot and unique angle. He was even open to trying my ideas for some photos and made a special point of covering everything we had talked about. We received our photos less than 3 weeks after the wedding, with a sneak peak just 4 days after!! Chris was prompt, professional, and an overall joy to work with! If you want the best, you have to go with Chris!
---
Worth Every Penny
Reviewed on

6/29/2014
Michelle F
My now husband and I originally found Chris McGuire on The Knot and were so glad that we did. He was so easy to work with prior to the wedding. When the actual wedding day came, we knew there was nothing to worry about and that we were in very capable hands. Chris is incredibly professional but relaxed and low key. He was so low key, in fact, that at some points I didn't even realize that he was there! He got all of these incredible candid shots that my husband and I will always treasure. We are so, so grateful that we had the opportunity to work with Chris and given the chance would absolutely use him all over again.
---
Best & Easiest Vendor Decision!
Reviewed on

4/27/2014
Andrea K
Hire Chris! His work is absolutely tremendous! I had a feeling he was the photographer for us by the work on his website…then I met him and instantly knew he was the photographer for our wedding! His passion for the ART of photography and capturing those little moments you hope you will be able to remember for years to come is unmatched! So easy to work with! My husband didn't think we needed a photographer ('everyone has iPhones') and after we got our pictures back, he finally understood why I chose Chris. Unbelievably easy to work with! Fun to work with! And, as one of my other friends that used him for her wedding said…he's a photography ninja! How he caught almost every tiny, memorable moment during our day is baffling to me! We also had a photo booth-which I highly recommend! Spend about $200 in props and you will have some of the funniest pictures you can imagine! Seriously, look no further, you have found your photographer!
---
Best Decision EVER!!
Reviewed on

1/07/2014
Nada N
Living in Texas, it was difficult planning our wedding in Michigan. But we knew after booking our venue that the photographer would be the most important thing. After much research online (I mean A LOT) we finally met Chris via Skype and within a few seconds decided to book him for our big day. The ultimate BEST DECISION we made for our wedding :) Chris' work definitely speaks for itself. (Just check out his website!) One thing that stood out to us was his candid shots and how each of the weddings he had posted looked extremely different, unique and beautiful in their own way. A lot of other photography sites show weddings where they all look the same and in some cases you cannot really tell them apart. This is what made us fall in love with his work. His work shows his attention to detail and his artistic abilities to capture happy moments. He has received recognition for his work too (again, part of our research) and shows a real passion for his work. But what you may not know from looking at his site alone is that he is awesome to work with. He listened to us carefully, asked questions and really cared about what we wanted. He followed up with us as we got closer to the big day. He was on time with his very helpful assistant (also named Chris, we were super happy to have him there). He worked well with the videographers and took so many shots. He was not sloppy or careless. Instead he made adjustments and used one of the multiple cameras he had wrapped around him at all times. During the day I did not even notice him moving around. But after we got our pictures I could see that he took the most amazing shots. We were so blown away :) In fact, he captured shots we didn't even think of! You would think a bride would remember to take a picture of her long gorgeous train (that took forever to pick!) but with the rush of the wedding it was the last thing on my mind…thankfully Chris captured the most beautiful shot of my entire dress/train on the balcony. It is so beautiful it makes people just say "woooow" every time. I cannot even believe it is me. And this is just one example. Side note: Weddings are hard to pull off, especially from long distance. Chris put us at ease and we were so pleased with his work. I did not worry at all about the pictures and that made for the best experience. So don't procrastinate and book early!! (it is way more important than food and napkins :P) Lastly, the delivered CD was so amazing (the pictures, the cover, just the classy presentation) that we ordered two more for the parents. They loved it as much as we did. These pictures make us smile, laugh and cry and we have the most amazing memories now framed to share with others forever and this is thanks to Chris. We are so grateful and truly blessed. I swear, these pictures are the most important thing to me (the bride) from the wedding. My husband would probably say seeing me walk in with my dad or marrying me was the most important thing (because he is a sweetheart lol)…but second to that, the pictures :) Thanks Chris.
---
Perfect
Reviewed on

11/21/2013
Maryjo B
I couldn't have asked for a better wedding photographer! Chris was everything I hoped for and more. He picked up on my vision right away and make me feel comfortable. I knew that he would get the shots I wanted and call the shots. Chris was friendly, funny, hard working, honest, and thorough. I would recommend him to anyone in Michigan getting married! Worth every penny! Thanks Chris!
---
"Photo Ninja"
Reviewed on

10/02/2013
Jordan B
Chris made our wedding day so easy. He took a traditionally awkward situation of taking hundreds of photos and made it feel very natural. He was so efficient and quick, our family members referred to him as the "photo ninja", always in the background switching lenses, changing cameras and getting the best shot possible. We were really impressed with the way the photos turned out, even the ones where we questioned our poses, turned out amazing and Chris made it easy to trust his judgement. He didn't capture just memories but created a beautiful story of our wedding day and we could not be happier with the results. Thank you Chris. - Jordan & Nick
---
Chris is the best!
Reviewed on

9/13/2013
Andrea H
We planned our Kalamazoo wedding from our home in Washington, D.C., so we found Chris online. We saw that he had great reviews, so we asked the folks at our venue and they said he was their favorite photographer. We got our pictures back last week and could not be happier. He did a magnificent job. The pictures are truly beautiful. Chris was very organized, both before the wedding and day-of. We spoke to him beforehand to talk about what we wanted. We provided a list of the pictures we really wanted, and then told him that we really wanted a mix of candid and formal shots. Chris gave us exactly what we asked for. I am especially pleased with the results because Chris was working with some tricky conditions - we were on a rooftop and it was very bright and windy. I was worried that we would all be squinting and have hair blowing in every direction. But Chris managed to get tons of absolutely beautiful pictures of our family. I also recommend Chris because he was unobtrusive during the ceremony. I have been to weddings where the photographer was running around during the ceremony to the point of distraction. I did not even see Chris once, and he still managed to get great pictures. His pictures of the reception are my favorite because they show our guests having an absolute blast. He got great shots of almost everyone dancing and having a great time. We also had a few family members who refused to smile in formal pictures, and Chris managed to catch candid shots of these stubborn family members having fun and smiling at the reception. Chris was also very easy to get along with and very professional. He managed to organize people for the pictures without much fuss, which was difficult with my large family. He was on time and flexible with our schedule, and he kept everything moving along, which we really appreciated. We showed the pictures to family and friends and everyone agrees that Chris did a remarkable job. He really captured the day perfectly. We really could not be happier and we recommend Chris to anyone for a wedding or any other event. He did a great job and we are so thankful!
---
Great Photographer!
Reviewed on

9/02/2013
Courtney H
Chris photographed our wedding in March 2013 & did a fabulous job! He was an absolute pleasure to work with! He did a phenomenal job on our photos & we will be sure to recommend him to anyone! Thanks Chris!
---
!!!!! ~ AMAZING PHOTOGRAPHER ~ !!!!!
Reviewed on

8/19/2013
Lizzy S
Chris photographed our wedding this past August in Traverse City, MI. When deciding on a photographer for our wedding it was an easy choice, Chris also photographed my sisters wedding a couple years ago and I remember how beautiful her pictures turned out. I cannot say enough good things about Chris and his talent, he went above an beyond my expectations. From the first interactions we had with him he was always very professional, helpful, thorough, polite and fun to be around. My husband isn't the biggest fan of having his picture taken but Chris made us both feel very comfortable. The images Chris captured were incredible, I was speachless when I saw the sneak peak he sent us just days after our wedding. He did an outstanding job of capturing the most beautiful moments of one of the most important days of our lives. He was one of my favorite parts of our wedding and it was truly an honor to have Chris part of our speical day. I would recommend Chris McGuire Photography to anyone looking the PERFECT photographer to capture one of life's greatest moments. I can't wait to use Chris again in the future! Lizzy Spann Bride
---
Love our photos!
Reviewed on

8/17/2013
Lisa D
Chris and Chris were excellent. We loved our Engagement Session before the wedding. And then came the wedding photos... They were perfect. We couldn't have asked for a better team. They made our evening a night we will always remember.
---
Send Message