Home

Circle S Ranch & Country Inn
About this Vendor
Circle S Ranch & Country Inn
Voted into The Knot's Best Of Hall of Fame, the Circle S Ranch is unlike any other venue. With guest accommodations on site, a 3,000 square foot Party Barn for receptions, and a beautiful outdoor ceremony site, the Circle S is the perfect location for your dream wedding weekend!
Amenities + Details
Amenities
Bridal Suite

Handicap Accessible

Liability Insurance

On-Site Accommodations

Indoor

Outdoor - Covered

Reception Area

Wireless Internet
For more details about amenities, please message the Venue.
Farm + Ranch, Barn, Garden, Hotel
Bar + Drinks, Food + Catering, Planning, Rentals + Equipment, Service Staff





Contact Info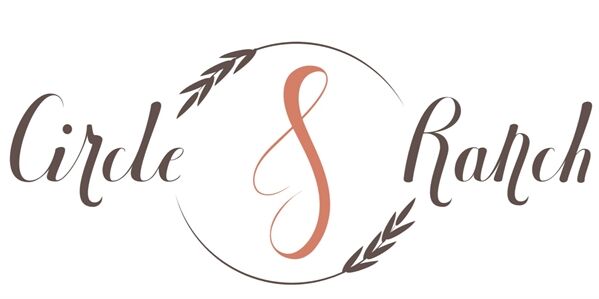 My Dream Wedding
Reviewed on

10/15/2015
The Circle S Ranch gave me everything I could have ever dreamed of and more for my wedding. We had the most perfect weekend. Sarah Bronson was beyond amazing throughout the entire planning process and always answered my questions very quickly. Being able to have the ceremony and... Read More reception at the same venue was something I had always wanted. Having rooms available to stay in at the ranch as well as them taking care of all of the catering, alcohol, and rehearsal dinner, took so much of my planning stress away immediately.The beautiful decor of the party barn where the reception was held also eliminated a lot of my stress because I didn't have to worry about decorating or cleaning up afterwards. I loved that I could enjoy an entire weekend rather than just a wedding day with my family and bridal party. The wedding day went off perfectly without a single hitch thanks to Sarah. Everything was beautiful, the food was delicious, and the reception was the most fun I had ever had. Having so many things included in this venue pricing made it such a major value and well worth it. Sarah was also so great about communicating the costs of everything at the highest end upfront so that there weren't any surprises. I would HIGHLY recommend this venue to any bride and I will definitely be returning to the ranch for an anniversary weekend trip in the future!
---
Dream Weekend
Reviewed on

12/14/2015
Megan S
I did the Big Event package at the Ranch and it was the best idea I've ever had! My friends and family spent a wonderful weekend relaxing and reconnecting while preparing for the wedding. The staff were very friendly and always there to help and to answer questions but were... Read More never intrusive. The food and treats provided were delicious and we never wanted for anything. Our friends and family are still talking about what a wonderful experience it was and how they would love to go back! My husband and I are already discussing future anniversary getaways at the Ranch. I can't say enough nice things about this place and would absolutely recommend it as a wedding venue!
---
Couldn't Have Asked For Better!!
Reviewed on

7/30/2012
Amanda H
Circle S Ranch provided my husband Edward and I with the wedding of our dreams! We bought The Big Event package, which included the inn for the entire weekend, all the rooms, and the wedding and reception areas; we were completely impressed with the ranch! The food for the... Read More weekend was phenomenal! Be prepared to bring an appetite; they know how to feed their guests. The scenery was beautiful and our family that stayed with us at the ranch had nothing but wonderful things to say about the rooms, the food, and the buffalo roaming. Our wedding went just as planned; we couldn't have asked for anything better because the help at the ranch came through in a big way. They were readily available for all of our questions and needs, provided us with everything we asked for, and also did a lot of the clean-up after our reception had ended! Amy (the events coordinator) did a great job keeping everything organized and ensuring our wants and needs for the wedding were met; I have an intolerance for pork so they used no pork in any meal which I am sure was quite a hard feat considering breakfast is served with mostly pork products! They also did an excellent job of ensuring the privacy and satisfaction of our family throughout their stay; they are a very accommodating place and Edward and I have many memories for the years to come that we will cherish forever! We would recommend anyone having their wedding at CIrcle S Ranch; it will be the best decision you will ever make!
---
Reviewed on

11/08/2017
Jessica L
I'm torn.We rented the whole inn for the weekend&chose the middle wedding package.Everything throughout planning ran very smooth, part of the reason I chose the venue.I enjoyed working with Theresa&she was usually quick to respond to emails.The weekend of the wedding was great... Read More in the inn,however the day of the wedding was a disaster.Maybe it was because we did not pay for the biggest event package&we were somehow less important,or maybe it was untrained staff,or maybe it was just an off weekend. During the week of the wedding weather called for rain,we were supposed to get married outside.I emailed Theresa about a plan B.I never heard back from her.Not a big deal,but I was juggling family flying in,moving wedding decor,etc.For the money we were paying,it seemed more like an inconvenience.It was eventually worked it out.I was told there was to be accommodations via polaris cart for people w/disabilities.This apparently was an issue. It was upsetting to hear about later from guests.I was also told there would be a welcome board for guests staying at the venue for the weekend(they did it for prior weddings),but we didn't get that.There were other brides touring the venue on my wedding day.I was actually cool with this, didn't mind, but there was not an employee with them.So instead of being able to ask them,they followed me around &asked questions.Again, not a big deal, purely inconvenienced. It says online there is wifi,but there was basically no wifi on the property.To save money, I had a playlist on Spotify&an emcee.I was told that there was stronger wifi in the barn,it wouldn't be a problem.We rented the speakers&mic from the ranch (which we were notified as an added charge a month before)&were told this had been something past brides had done.During the reception,we couldn't get the wifi to work, which meant no music.Theresa had left sometime during the ceremony &the staff had no clue as to the password to connect nor would they call her.Friends/family tried to resolve the issue without help,eventually I had to get upset in front of guests because we couldn't have our first dance,it was embarrassing.The staff then said it"wasn't their problem"&that it was either Spotify or weather to blame(it had stormed that evening,however the following sunny day the wifi wouldn't connect).In retrospect, I should have hired a DJ that didn't need wifi.I was trying to save money since we paid $10k up front to them.The staff was extremely unhelpful &were rude-if they were at all visible.I had put out vases with floating candles that were supposed to have water.Asked for water to be put in&they said they "didn't know what to tell me".Bartender was not in a good mood.The staff rolled their eyes at husband when asked for them to give us our cake structure back(we had to return them to baker),said they had already thrown them away.We had specifically asked,prior to, for it to be saved.The barn flooded on the back wall,where the bridal party/cake are set up.I didn't realize it flooded until after the cake was cut&sat down.The flooding &dirt in the barn gave my dress an awful grey ring &ruined my dress. For the money we paid/the way were treated,it's upsetting.I felt absolutely no stress whatsoever up until the reception&then felt nothing BUT stress trying fix things myself at my own reception.All in all,my wedding was beautiful.It was wonderful staying at the inn that weekend with family&friends, I heard nothing but good things from those who stayed.
---
Reviewed on

11/05/2017
Adam B
My wife and I got married here in September, it was perfect. The venue was well taken care of and Theresa made sure everything ran smoothly the day of! Nothing but good things to say!
---
Reviewed on

10/26/2017
My daughter was married here a few weeks ago and it is a beautiful location. The staff is friendly and go above and beyond to make the day everything you want it to be. I highly recommend this venue.
---
Reviewed on

10/26/2017
Kylie C
My sister, Kasey, was married here in September and it was THE most beautiful wedding I've ever been a part of! The grounds are simply gorgeous! The staff was also very helpful during the day while we were getting ready, and it was really a stress-free day full of fun! I... Read More would recommend Circle S to my friends!
---
Reviewed on

10/26/2017
Mitchel C
It was perfect. They took care of everything. I was able to have a wonderful and memorable wedding and reception. Father of the bride.
---
Reviewed on

10/26/2017
McKenzie C
My sister, Kasey, and her now husband, Adam, got married here in September. It was absolutely beautiful. The staff was super helpful and friendly while we were getting ready, and they attended to all of our needs during the ceremony/reception. The grounds and views make for... Read More AMAZING pictures. It was a wonderful night, and I highly recommend!
---
Reviewed on

10/26/2017
Kasey C
The Circle S Ranch gave me my dream ethereal bohemian wedding! To start, Theresa & Mary were amazing throughout the entire planning process and always answered my questions very quickly. They listened to my vision & gave me all the tools to bring it to life! I was originally... Read More worried that the venue might be too country/rustic to fit my bohemian vision, but once I saw the outdoor ceremony site & how secluded in nature it was....the simplicity of the beauty of the nature was perfect. & the party barn was easily transformed into what I wanted. Being able to have the ceremony and reception at the same venue was something I wanted, and them having rooms available for guests & family to stay in at the inn was a relief. Not to mention they took care of alcohol, linens, serviceware, & transporting decor from the ceremony to the reception took so much of my planning stress away. They even made vendor recommendations & accommodated the taco truck we wanted at our reception! Neither my family or I had to worry about the clean up at the end of the night either. It made me so happy that everyone could just enjoy themselves and relax and not stress about all the details. It made our big day even more special! I would strongly recommend Circle S!! Having so many things included in this venue pricing made it such a major value and well worth it.
---
Reviewed on

10/10/2017
Andrea H
Our wedding at the Circle S Ranch was everything my husband and I could have ever dreamed of and then some. Our entire family got to spend a wonderful weekend at the ranch with us where we all got to catch up and relax. I can't even put into words how complimentary everyone was... Read More about the venue and staff. We worked frequently with Theresa and Reagan and they were the absolute best to work with! They were always available to help throughout the planning process and the day of the wedding. We will never forget our wedding weekend and can't thank the staff at Circle S enough for making it so perfect!
---
Reviewed on

9/18/2017
Mattie Y
We got married at Circle S Ranch in may of this yr. It was the most perfect place and a great fit for what we were looking for. The staff were absolutely amazing and so helpful. Delicious food. We were very pleased and going back for a visited soon.
---
Reviewed on

9/18/2017
Ananias Y
We had our wedding at Circle S Ranch. It is was the perfect place for our wedding. The staff were very helpful ! We plan on going back for a visit soon
---
Reviewed on

9/06/2017
CJ M
My only complaint was that I had to check their math a few times because things weren't adding up from what I was being told and what was showing up on the estimate/bill I was given. Love the venue and the pulled pork was delicious!
---
Reviewed on

9/06/2017
Alyssa D
Beautiful and so homey feeling.
---
Reviewed on

9/06/2017
Nicholas A
Absolutely the 'Best'. I have been to many venues this was the best yet!!!
---
Reviewed on

9/06/2017
Thomas D
thank you for everything was wonderful. We enjoyed tasting all the food. Hospitality was great. Thanks again.
---
Reviewed on

9/06/2017
Gary P
Two Words: absolutely phenomenal!
---
Reviewed on

9/06/2017
Jenny P
Beautiful site, beautiful rooms. Everyone was so helpful and kind. Very accommodating. Will definitely recommend this venue
---
Reviewed on

8/20/2017
Tiffany P
Circle S was the perfect venue for a simple wedding. Even after four months have passed since we were married there, our guests continually mention how beautiful the venue was. It was the best space for our natural, simple wedding.
---
Reviewed on

7/24/2017
Kayla L
Circle S Ranch is such a beautiful place to have an event! Especially a wedding. The staff does everything they can to accommodate your every need. We had a wonderful experience there and plan to go back to stay a night at the gorgeous Inn.
---
Reviewed on

10/31/2016
Christopher P
My wife and I held our reception at the Ranch after getting married at a nearby church. I can't imagine holding the reception anywhere else. Not only was the scenery gorgeous, but we had a double rainbow to compliment it! The staff are very accommodating and work hard to help... Read More you create the best experience for you. The seclusive nature of the ranch really helps to build up the event. You really exist in a little universe of your own creation out there, free of the worries and stresses of day-to-day life. Many people talk about the stresses that a wedding puts you through, but I have to say, I don't understand what they are talking about. My wedding week was so stress free, and that is due in no small part to the work put in by the Circle S Ranch. My wife might have played a part in that too :) All-in-all, I would highly recommend this venue to anyone for any reason.
---
Reviewed on

10/31/2016
A S
My husband and I recently spent the weekend at Circle S Ranch and reminisced about our 2009 Circle S Wedding reception. Our friends and family still talk about what a great party it was, from the delicious Italian food to the late night bonfire. The staff took care of everything... Read More so we were able to relax and spend quality time with our guests. Circle S Ranch is one of the first places I like to show off when I have out-of-state visitors; it is a true representation of the Best of Kansas!
---
Reviewed on

10/31/2016
Amanda O
I was convinced that I wanted a low-key, destination wedding. My husband (to-be) was convinced he wanted a big wedding. The Circle S Ranch was the perfect place for both. We celebrated with our closest friends and family from Friday-Sunday, and hosted a big wedding for a few... Read More hours Saturday evening. While it was the ability to have both a low-key affair and a large event in one weekend that drew us to the Ranch, the amenities and freedoms the Circle S Ranch provides are unmatched. The setting is stunning. The food is top-notch. The accommodations are comfortably indulgent. The staff is happy to help. And the setting is stunning! I am so grateful we found the Circle S Ranch for our perfect wedding weekend.
---
Reviewed on

10/26/2016
Sarah D
My husband and I had our wedding at the Circle S. Ranch the weekend of Oct. 8th, 2016. We booked the venue for the entire weekend, and our package included the rental of all rooms in their B&B, our rehearsal and rehearsal dinner, wedding, reception, and several meals. The... Read More package was definitely not cheap, but for what you are paying, you're getting all of the aforementioned. For us, it was totally worth it to be able to host our parents and wedding party for the entire weekend, and know that no one would have to stress about their travel and accommodations. Overall we had a fantastic experience with Circle S. We did have a wedding coordinator who helped with most of our planning, and she had been employed with the Ranch for several years as their Events Coordinator. Even when a new Events Coordinator was hired on mid-way thru our planning, she picked right up where ours had left off, and didn't miss a beat in quickly returning our emails or helping us with every last detail of our big day. I had many, many compliments from our guests on how delicious the food was, which was all prepared by the Ranch. Our one disappointment in the Ranch was that we were guaranteed we'd have full access by 9am on Friday morning, with rooms ready for check-in by noon. However, it seemed a group was double booked on Friday and the main inn was still occupied til close to 2pm. It did not end up being too big of a deal, as many of our guests didn't end up arriving til 2-3pm, but we did feel slightly inconvenienced, mainly - again - due to the price we're paying for this venue. Overall, however, the weekend went off without a hitch, largely in part to the staff that work at Circle S. and their attentiveness to detail and customer satisfaction. I'd absolutely recommend this venue to couples in the KC area looking for a truly rustic, romantic wedding experience. Thank you for giving us a weekend to remember for a lifetime!
---