Home

Classic Cakes
About this Vendor
Booking 2015 & 2016
The quality of cake and our customer service is what we accel at. From your initial contact to your wedding day we are here for you. Andrea's prompt communication, attention to detail and her artistic ability to please clients with food is why you should schedule at cake tasting today.
Details
Contact Info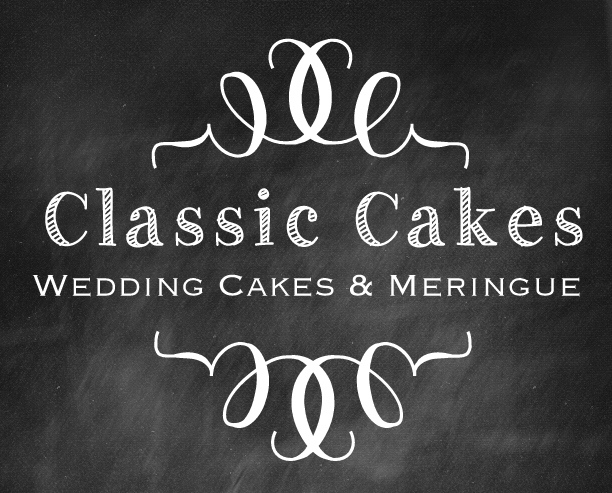 100 NE Tudor Rd. Suite 107, Lee's Summit, MO
Amazing
Reviewed on

5/17/2014
Kenda M
Andrea and her Cakes we more than we ever dreamt they could be for our wedding! She took such thought and consideration to the designs and flavors we asked, and simply brought them to life.
---
Wow your guests with Classic Cakes delicious cake!
Reviewed on

5/15/2014
Hannah S
We were in the process of planning a wedding from afar - we live in Chicago, but were getting married in Kansas City. We found Classic Cakes by doing a search of wedding cake providers in the area. We were drawn to her sophisticated designs - no hokey, theme cakes - it was all beautiful and you could tell care was put into each to artfully design and execute each cake. After a delayed flight and speeding to get there, we met Andrea at her shop I think around 8:30 or 9:00 p.m. We were so thankful for someone who was willing to work with us on our unique travel schedule. We sat down to 10 or 12 different samples and tried them all. I'm not actually a big cake person, so I went into our tasting not really expecting to be wowed. I could not believe how much I loved it all! Her flavors were interesting, well-thought out, and different from the run-of-the-mill typical wedding cake fare. She was also great at making recommendations to help us make choices to appease our guests. As far as design, she listened to what we liked on her other cakes and created a wedding cake design that was perfectly in-line with the general aesthetic of the event. I heard rave reviews from many of our guests and I was bummed I didn't get a slice of every flavor! Andrea was great to work with and provided us with an amazing cake at a very reasonable price. I would whole-heartedly recommend her to anyone looking for a delicious and beautiful wedding cake!
---
Amazing Customer Service and Amazing Cake
Reviewed on

5/15/2014
Sarah H
I had such a great experience working with Classic Cakes. Not only was my wedding cake beautiful, but it tasted amazing. I still get comments from friends and family about how delicious my cake was, and my wedding was 4 months ago! If you want your cake to look like a work of art and taste great, this is the place you want to go to. It was worth every penny!
---
Classic Cakes is a MUST!!
Reviewed on

7/07/2015
Andrea, at Classic Cakes, is a wonderful choice for any wedding cake and any price point for cakes. My husband and I were very pleased with the taste testing and with her flavors and icing choices. We were married in January of 2015, and have since then revisited Classic Cakes for our Baby Gender Reveal Cake as well.
---
Love Classic Cakes!
Reviewed on

6/15/2015
Leslie R
I couldn't imagine using anyone but Classic Cakes! Not only was Andrea's cake delicious and stunningly beautiful, but she is professional and fun to work with. My groom and I were planning our wedding from out of state and she made the process as easy as possible even adjusting her schedule to meet with us the chaotic weekends we were in town. The tasting process was a blast and when we sat down to discuss the look, we were able to work with her to create something beyond beautiful and custom to the look of our wedding. So amazing!
---
Delicious and creative!
Reviewed on

6/13/2015
Andrea is the best! We hired her to make our wedding cake because she believes in REAL buttercream (none of that shortening-based frosting) and local ingredients whenever possible. For example, her strawberry shortcake uses berries from local farms. She lets you pick a different flavor for each layer, so you get to have a variety instead of just your usual plain white wedding cake. Our cake was a huge hit with our guests, and Andrea made the whole process simple. One flat rate per serving, regardless of how you want to decorate it. If you want a unique, creative and delicious cake, look no further!
---
Best cake ever!
Reviewed on

6/02/2015
Sarah S
My cake was one of my favorite parts of our wedding (and we aren't even big cake people!). It was not only absolutely delicious, but it was truly a work-of-art. Andrea was my favorite wedding vendor to work with - she is passionate about her craft and genuinely cares about you as a couple. We received numerous compliments about the design and taste of the cake. I couldn't be more satisfied with my experience. I highly (highly, highly) recommend Classic Cakes / Andrea.
---
The Best!
Reviewed on

6/02/2015
I used Andrea and Classic Cakes for my wedding last March. I came in with several examples, some being cakes Andrea actually created! After only talking for 20 minutes, Andrea knew my exact vision and she made that happen. I can't begin to tell you how absolutely PERFECT my cakes turned out. Not only were they a show-stopper, but they were delicious as well. Three months later, people were still talking about them! If you go with Classic Cakes, you will not be disappointed. All of their cakes are truly a work of art!
---
Not as advertised
Reviewed on

3/31/2015
Renee R
My now husband and I visited classic cakes together, tasted mini cupcakes that were the best thing ever. We were so excited for the wedding day to taste our favorites again. We walked in and the cake was exactly what I wanted. Fit in with my decorations perfectly... And then we cut and ate it. It was so dry and the top layer was supposed to have raspberry filling, but there was no raspberry. There's nothing I can do about my cake now except warn others. This establishment should start making wedding cupcakes. We were do disappointed.
---
Classic, Simple & Delicious Wedding Cake
Reviewed on

1/21/2015
Christy B
I knew from the pictures on Andrea's website that she was the baker I wanted to use for my wedding. She made us the most elegant, simple cake for our wedding. My husband and I really enjoyed visiting Andrea for our tasting. She prepared a dozen different mini-cupcakes for us to taste - and they were honestly all delicious. We chose marzipan and it was a hit. There were 8-9 other flavors I would have been happy with - we loved the Mexican Chocolate also. Such a fun planning experience. Not only was she exceptionally organized, she bakes with all-natural ingredients and really makes a delicious cake. It tastes moist and like something you'd order at a restaurant. Plus, you feel good serving it to your friends/family. Highly recommend choosing Andrea - I didn't even need to look for another option. P.S. I had sent her a picture with gold leaf on it - and before even signing my contract, she spent a few hours figuring out how to replicate that look for me. I really appreciated that service.
---
Classically Beautiful!
Reviewed on

11/13/2014
Megan D
I found Classic Cakes on TheKnot and decided to check them out based on reviews and the familiarity with my reception venue. Let me tell you, it was the most fantastic experience overall!! Andrea is so great to work with and definitely is an expert (and artist!!) when it comes to cake. We tasted many different flavors and had a wonderful planning session where she truly made a custom cake design just for us. Everyone loved the look of the cake, but many people told me they went back for seconds because it was so tasty! You will not be disappointed with any part of your experience if you book Classic Cakes for your wedding cake. Bonus: on our first anniversary she will re-make our cake topper fresh as a part of her services! I highly recommend!!
---
The most PERFECT wedding cake! Andrea is the best!
Reviewed on

10/22/2014
Catherine P
Andrea with Classic Cakes is absolutely amazing! Our guests are still raving about how incredible the wedding cake was. Every tier was a different flavor (fleur de sel, red velvet, sugar cookie, fall spice/pumpkin... just to name a few), which was a fun surprise for our guests! Not only are her flavors unbelievable, but her cake designs are simply stunning! Andrea emulated the lace design on my wedding dress, complete with buttons that went all the way down the cake- just like the back of my dress. It was exactly what I envisioned! I couldn't have been more pleased with the finish result. I would recommend her to anyone searching for the perfect wedding cake! She is a great communicator, easy to work with, and truly has a gift for baking! Look no further than Classic Cakes!
---
Perfect Modern/Traditional Mix
Reviewed on

10/20/2014
Patrick S
We used Classic cakes for our Wedding and loved Andrea's willingness to create just the cake(s) we wanted- all 5 of them! Yes, the design was non-traditional but the techniques and flavors were traditional and amazing!
---
Great Service and Original Designs
Reviewed on

10/20/2014
Linnea J
So far I only have my first meeting with Andrea off of which to base this review (I'll update after my wedding). When I met with Andrea to see if she was the right fit, I was beyond impressed. Her cake flavors are delicious, original, and anything but boring. She is also very creative and is willing to go above and beyond to achieve what you want for your cake, and deliver it safely. My fiancé and I chose to meet with her because she is one of the only bakers in the Kansas City area that presented on their website images of cakes finished with buttercream frosting. We did not want a fondant surface, and let me tell you, that is hard to find. So far, I am extremely happy with Classic Cakes.
---
Outstanding!
Reviewed on

10/20/2014
Rachel D
Married September 2010- I was blessed to have had prior knowledge of Andrea and KCClassicCakes, and knew she was the only person I wanted. Her cakes are amazing! Taste is out of this world and so many flavors options. Presentation of the cake was beautiful. I knew I could trust her and this was one part of the wedding I didnt have to worry about. This was an amazing part of my wedding experience I will never forget.
---
Classic cakes truly the best
Reviewed on

10/20/2014
Jaime M
We used classic cakes for our wedding cake three years ago and I truly can't say enough great things about Andrea! I have since used her 3 other times for friend's wedding events and recommend classic cakes to everyone I know. The buttercream is unlike anything in this world. Absolutely delicious and her creative and artistic ability is above and beyond her competition. For me she is the only choice. My cake was stunning and I couldn't have been happier working with Andrea.
---
Amazing Cake!
Reviewed on

9/25/2014
Denise H
Andrea was so wonderful to work with. I wanted to make a statement with my wedding cake "whimsical elegance" and she nailed it! The cake was absolutely gorgeous! Having natural ingredients was very important to me and the cake was delicious! We had 4 incredible flavors in a 3 tiered cake with one smaller tier on the side. We received so many compliments! One guest sincerely told me it was the most beautiful cake she had ever seen. Thank you Andrea! Don't wait to book this incredibly talented and amazing lady!
---
Andrea is Fantastic!
Reviewed on

9/03/2014
Chelsea S
I'm currently living in Chicago, but my wedding was at Longview Mansion in Lee's Summit and the venue actually gave me Andrea from Classic Cakes information. Planning a wedding from long distance is never easy, however Andrea helped make it as seemless as possible! Not only did my cake look EXACTLY the way I had envisioned it, but the actual taste of the cake was phenomenal. Each tier was a different flavor and they were all equally as tasty. I would definitely recommend Andrea with Classic Cakes! She works magic for sure.
---
Awesome cake
Reviewed on

9/03/2014
Jessica K
We had a 4 tier cake made by Andrea at Classic Cakes and each tier was a different flavor all of which tasted amazing. She really listen to what I wanted my cake to look like and it came out great. Also she is very cautious and makes sure that the cake will be at site on time so as to make one less thing for brides to stress over.
---
Great Wedding Cake Vendor
Reviewed on

9/01/2014
Beth R
Andrea was great to work with. She helped me balance what I needed and what I wanted. I went with a two tiered cake and cupcakes and brought a picture of the cake I wanted. She did better than the picture. She handled the delivery and set up and made my wedding day a breeze. The cakes were all great too! Everyone raved! Would highly recommend.
---
Perfection in a Cake
Reviewed on

8/10/2014
Molly S
After meeting Andrea to discuss our wedding and type of cake we wanted we knew we were in great hands. Andrea has a passion for her craft and is a true artist. She understood our vision an executed it flawlessly. We were able to choose 3 different favors for each tier of our cake for no additional charge. This was key because after tasting a dozen or so flavors we had a difficult time narrowing our choices. Our guests loved the cake and we couldn't have been happier!
---
THE best wedding cake
Reviewed on

7/15/2014
Rachel E
Our wedding cake was so good, people still talk about it almost 2 years later! Andrea worked with us and was so nice--even when we had to add on extra cupcakes when our guest list kept growing. Very professional. She brought and set up the cake before the wedding. I could not be happier with our experience!
---
Amazing!
Reviewed on

7/01/2014
Carrie S
Andrea of Classic Cakes was amazing! She made the daunting task of picking a wedding cake so easy. She has so many delicious flavor options to pick from, and her work is second to none! My wedding cake was stunning, and turned out exactly as I envisioned it. My husband's groom cake was a huge hit! Andrea is welcoming, sweet, an artist, and a true professional!
---
Couldn't ask for more
Reviewed on

5/21/2014
Erika C
From day one till wedding day Classic Cakes blew my socks off with service, quality and creativity. She made us the most one of a kind cake that tasted as good as it looked with plenty left for leftovers after serving 85 guests. The hardest part was deciding on flavors with so many great options to choose from. We went with carrot, blueberry lemoncello and grand manier with poppy seeds. You won't be disappointed by choosing Classic Cakes!
---
Amazing!
Reviewed on

5/21/2014
Lauren C
Andrea made my experience with choosing a wedding cake absolutely fantastic! Not only was she friendly, professional, and heart felt, she was straight forward and honest. The cakes tasted better then any other cakes we had tried. I would HIGHLY highly recommend her.
---
Send Message