Home

Classic Cakes
About this Vendor
Booking Fall 2017 & 2018
The quality of cake and our customer service is what we accel at. From your initial contact to your wedding day we are here for you. I have 53,000+ hours in my trade. Andrea's prompt communication, attention to detail, being able to work with all budgets and her artistic ability to please clients with food is why you should schedule at cake tasting today.
Details
Cake Delivery + Setup, Cake Tastings, Groom's Cakes, Cakes + Desserts
Contact Info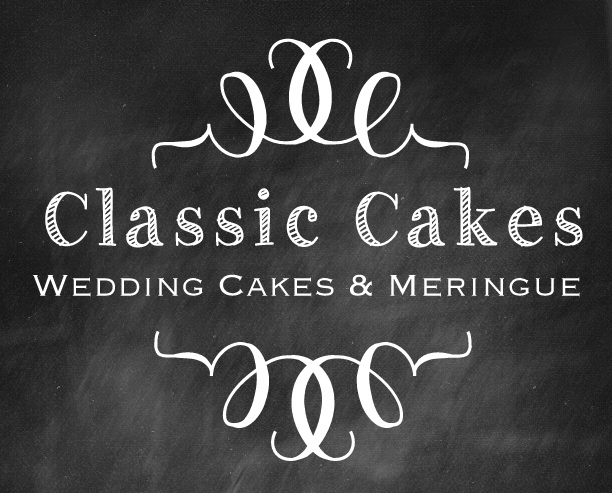 Reviewed on

8/18/2017
Kylie N
Andrea did and AMAZING job. The cake was beautiful, and everyone loved it. We had no problems getting our friends and family to help us finish it off. She made the top layer gluten free for me because I have Celiac Disease, and it was really good, this coming from someone who... Read More doesn't eat many sweets anymore. She really understands food allergies/intolerance and that was so helpful. She has plenty of interesting flavors to choose from, and will do each tier of the cake a different flavor which is really cool. I would really recommend using her if you want a great cake.
---
Reviewed on

7/10/2017
Chelsey O
We LOVED Andrea! From the day of the tasting to the day of the wedding, she was so helpful and sweet! At the tasting, she served us several different samples of her cakes. Each one was better than the next and we had a hard time deciding. She suggested that we have 4... Read More different flavors for our cake, and we thought that was a great idea. My daughter had her heart set on a naked cake, and Andrea assured us that she was the one to choose for a naked cake. She was right! The cake was beautiful! But that doesn't really matter if it doesn't taste good. It tasted phenomenal. We had several guests comment that it was the best cake that they had ever eaten and I agree. It was light and fluffy and the icing was amazing!!! I would definitely recommend Andrea to anyone who wants a cake that will be remembered and talked about for weeks after the wedding. LOVE, LOVE, LOVE her!!
---
Reviewed on

5/24/2017
Erica D
Andrea is incredible! I cannot say enough great things about her and her business. She is so passionate about her cakes and making sure her brides/grooms get exactly what they want! Not to mention, her cakes taste incredible!
---
Reviewed on

5/19/2017
Megan D
Our wedding cake was fantastic! We received so many compliments on the cake and it was completely devoured by the end of the evening. Andrea is very creative and great to work with. She went above and beyond and even made flavored marshmallows for our s'mores bar. I would highly... Read More recommend Classic Cakes!
---
Reviewed on

5/05/2017
Vinthi T
Andrea was a delight to work with! And her cake...WOW! I knew it was going to be a challenge to find a cake that I would like, but after the tasting at Classic... we were sold! Our wedding cake was elegant and ABSOLUTELY delicious!! I've had people ask for the extra cakes that... Read More was leftover!! Best wedding cake ever!
---
Reviewed on

4/16/2017
Kristine H
Andrea at Classic Cakes is the most wonderfully talented cake designer and baker. It was so important for me to have not only a beautiful cake, but to have one that tasted amazing. I looked at so many website and then finally found Classic Cakes. No other cake vendor can... Read More compare. I truly appreciate how much of a perfectionist Andrea is. She bakes her cakes just a couple of days before your wedding, so its incredibly fresh and delicious. I received so many compliments on how amazing my wedding cake was - both beautiful and the best wedding cake they've ever had! During our consultation meeting, Andrea was so helpful on deciding what flavors to go with our design. She was so sweet and patient! I also appreciate that Andrea uses all natural ingredients. She is beyond talented and the best ever!
---
Reviewed on

11/14/2016
Marisa F
Andrea is a true artist. Her cake was the shining star at our wedding! We both received so many compliments on the look and taste of the cake. I went in with an idea of what I wanted and she completely blew my expectations out of the water! Though her prices are a bit higher... Read More than other vendors we looked at, the quality of her product speaks for itself and is 100% worth it. There is absolutely no comparison! She is one-of-a-kind! Thank you Andrea for an amazing cake!
---
Reviewed on

10/19/2016
Jet G
Classic Cakes was fabulous! From our first meeting/tasting, WOW! I showed Andrea ideas I'd come up with for our cake and she literally drew it to show me she'd completely understood what we were looking for! The cake was beyond beautiful, and so delicious! I'd definitely... Read More recommend Classic Cakes!
---
Reviewed on

10/11/2016
Sarah R
My husband and I were very pleased with our wedding cake that Andrea expertly crafted. There are many pros to working with Andrea for your wedding day cake. One, she offers many, many cake flavor options, and not just the standard vanilla and chocolate cake flavors. Two, all... Read More of the flavors are delicious! We had a hard time picking out the three flavors for our cake (1 for each tier). Three, she is very creative and was able to incorporate some of my wedding dress lace design aspects in the frosting to make it uniquely ours. So, in sum, the cake looked and tasted great, which is exactly what we were looking for! We received many compliments on the cake.
---
Reviewed on

10/10/2016
Farrah M
Amazing cake and service by Classic Cakes. Even if you don't like cake you will love Andrea's cake! :) Thank you for everything, Andrea.
---
Reviewed on

9/28/2016
Hoa D
As a wedding photographer, I get to eat a LOT of cakes. So much that I don't even like cake! Except for ONE. Before I was even engaged I already knew who made the best cakes in town. Andrea is the ABSOLUTE best and every single last piece of cake was gone. Thank you so much for... Read More your attention to detail and professionalism.
---
Reviewed on

9/13/2016
Melissa Q
Andrea at Classic Cakes provided us the most perfect cakes for our wedding. She is a true artist in terms of visual beauty and amazing baking skills! We had four small cakes and one two tiered cake that all looked gorgeous. She was so helpful and understanding as I had about one... Read More thousand different ideas for how I wanted each of the single cakes to look. Andrea delivered gorgeous cakes in six flavors. Our guests absolutely loved the cake. We had 105ish guests and had about 114 servings ordered. We only went home with a few servings! We had Sugar Cookie, Grand Marnier, Blueberry Limoncello, Red Velvet My Way, Mexican Hot Chocolate, and Carrot. We loved our cakes so much we wanted to showcase them with some beautiful hand written acrylic signs from our decor vendor to identify each cake. Andrea was wonderful to work with and the cakes arrived looking gorgeous on stands that we had borrowed from her. I can't wait for our one year anniversary so that we can get another cake from her!
---
Reviewed on

8/30/2016
Courtney H
the cake was fantastic!!!!!! however, i was less than thrilled to find that they didnt put the cake topper on the cake. the topper and their tip were in the same box and the tip was gone..
---
Reviewed on

8/28/2016
Nicolette W
Our wedding cake turned out amazing! Andrea brought my vision to life and the cake tasted great. Very satisfied and would definitely use her services again!
---
Reviewed on

8/11/2016
Emily P
Classic Cakes is amazing! The cake was beautiful and the taste was to die for...so good!
---
Reviewed on

8/11/2016
Emily P
Classic Cakes is amazing! The cake was beautiful and the taste was to die for...so good!
---
Reviewed on

7/15/2016
Kaylin W
We chose this cake baker because her cakes are very unique, she had a lot of unique flavors to choose from and they were not the overly sweet cakes like you would find at a grocery store bakery. She did a wonderful job creating the cake of my dreams, she incorporated my wedding... Read More theme and dress pattern into the design of the cake. After the cake was delivered I noticed a minor mistake on the cake and she drove all the way back to my venue to fix it which I thought was great customer service. Andrea is very passionate about her cakes and truly wants you to have a cake you love.
---
Dedicated service with out of the world flavors!
Reviewed on

12/01/2015
Jess H
Andrea at Classic Cakes was extremely helpful when we told her we had NO idea what kind of cake we had in mind for our September wedding. She walked us through books of designs and had a large array of her unique flavors for us to try. It was so hard to choose a flavor that we... Read More ended up with 5! She was professional and takes her job very seriously. We were getting married in the country and the cake would have to travel on gravel to reach us. She needed to know how long the road was how large the gravel so she could make sure the cake could travel appropriately without damage! She will also tell you she doesn't cut her own cakes because its like ruining her art! (extreme dedication) Andrea genuinely cares about her customers and when I decided to change my design 6 months later, she had no problem and created a new sketch outline for my review. My guests LOVED the cake especially loved the fact that we had 5 flavors and they were all "out of the ordinary" for a wedding cake- it wasn't your traditional white on white cake & that is one of the reasons we chose her. I highly recommend Andrea at Classic Cakes if you want every detail done right! The cake was literally the ONLY thing I did not worry about on the day of.... I had full confidence it would be perfect.
---
Wonderful Cake & Wonderful to Work With!
Reviewed on

11/14/2015
Jennifer N
Andrea was amazing. I came into her bakery for an initial tasting with my mom had a few ideas of my own for a simple and elegant cake... Once we started talking about my dress and the unique beading patterns on it, she took the time to help brainstorm ideas and truly create a... Read More cake that was personalized to me. And let me tell you, it was incredible! She was easy to work with, accommodating, and on top of it. We tried over 12 different varieties and end up with a 5 tier cake with all different types of cake because we couldn't pick which ones we liked the best! I seriously recommend her!
---
Wedding cake
Reviewed on

10/24/2015
Evan M
Andrea is the best! Great to work with and her cake is amazing!
---
Reviewed on

10/22/2015
Jennifer R
Love love loved our cake. It was beautiful, delicious, and everything we hoped it would be
---
Reviewed on

10/17/2015
Suzanne C
Andrea was absolutely amazing to work with. From setting up the tasting, to setting up the cake the day of the reception, she took great care of us. The cake was beautiful and delicious, and the variety of cake flavors she offers is outstanding. She is truly and artist, and... Read More excellent at what she does. We can't wait to order our anniversary cake! Thanks for everything!
---
LOVE
Reviewed on

10/15/2015
Cheyenne B
People who say "I don't really like cake.." LOVED our cake. It was so delicious. Not to heavy, light and so flavorful. Thank you for making our day that much more magical!
---
Great Cake!
Reviewed on

10/07/2015
Keri L
Andrea is so great to work with, super creative, and very experienced. Also makes delicious cakes in so many flavors. Would definitely recommend!
---
Can't get any better!!
Reviewed on

9/27/2015
Andrea is absolutely THE BEST! I'm actually a certified pastry chef myself, and do wedding cakes on the side, but I wasn't about to make my own. I'm a huge perfectionist and a stickler for scratch baking, so it took me a while to find the right person I wanted making my wedding... Read More cake. Five minutes into our first consultation -- no, after five minutes on her website -- I knew she was the one. At the consultation, she informed us that not only is everything from scratch, but she uses local and organic fruits and is always working to create new recipes and flavors. One of our chosen flavors was actually a formula that she had redone by the time our final consultation came, so she had to note herself to use the old formula. We had a three tier cake with cupcakes, as well. Five flavors, all fabulous. And even though we had planned for about 20 extra servings, several guests ended up not coming to the reception... so we had about half of everything leftover. I was so happy. As far as appearance, it couldn't have been more flawless. For one of the tiers, I wanted something she hadn't done before, and she performed it to perfection. Overall, I could not have been happier with every part of our experience. I can't say a single negative comment, and I highly recommend Classic Cakes to every bride wanting to be beyond satisfied!
---
Meet The Owner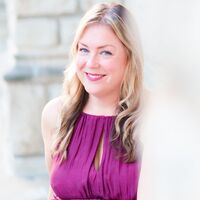 Andrea
I have been making wedding cakes for 28 years. I love what I do and i'm very passionate about cake. I've worked in commercial bakeries and restaurants. I opened my storefront, Classic Cakes 14 years ago to make cakes my way, scratch. In the simplest terms I love organics and I bake like my grandma. With all the years devoted to my trade, understanding the chemistry and architecture of cake along with my customer service skills, I know I can make you a cake that you will absolutely love. My goal is to make your cake planning simple and stress free.