Home

Corda Entertainment LLC
About this Vendor
Elegant Music for Your Occasion
What story do you want to tell on your wedding day? Do you have a special song that will tell it all? Your music is where it all begins. We will help you select the best combination of musicians and music that fits your own unique style to personalize your special day. Our musical styles range from classical to Broadway and Pop, Tangos, Rags and Contemporary. Our "Now Trending Favorites" list we play includes artists like Beyonce, Taylor Swift, James Taylor, Christina Perri, Adele to Journey, Coldplay, Black Eyed Peas, Pretenders and more...sets us apart from the rest! Options include solo instruments of violin, cello, harp, trumpet, flute, piano, etc to string duos, trios and quartets, and even small orchestras. We will personalize your wedding music to truly make it your own.
Details
Cello, Flute, Guitar, Harp, Keyboard, Organ, Piano, Trumpet, Violin, Vocals
Classical, Country, Folk, Jazz, Latin, Mariachi, Pop, Rock, World Music
After Party, Rehearsal Dinner, Rehearsals + Parties, Ceremony, Cocktail Hour, Reception, Wedding




Contact Info
Address
Serving the Triad, Charlotte, Raleigh and surrounding areas, Colfax, NC
Serving the Triad, Charlotte, Raleigh and surrounding areas
(336) 992-2422
WEBSITE
FACEBOOK
Reviewed on

10/10/2017
Phyllis M
Thank you so much to Corda Entertainment for the beautiful music provided by one of their string quartets for my daughter's wedding. Making the arrangements was very simple, and Alison Lawson made communication fast and easy via phone and email. Although we planned a garden... Read More wedding, the rain came and we had to move our wedding inside. But the intrepid Corda musicians braved the showers to entertain our guests under an outdoor tent while the venue was reset for dinner - and they never missed a beat or made any complaint, putting our guests' entertainment ahead of their personal comfort. And, of course, the music was sublime, featuring a mix of classical favorites for the ceremony and many catchy tangos during the cocktail hour under the tent. My only regret is that as the mother of the bride I didn't get to sit and listen to all the wonderful music myself, but I did receive many comments and compliments from our guests about the professionalism and musicianship of the Corda players. If you are looking for an excellent musical addition for your wedding, I highly recommend Corda Entertainment. The weather may let you down, but these musicians never will!
---
Reviewed on

1/09/2018
Kelsey B
We had Corda Entertainment provide a violin/cello duet for our ceremony and it was BEAUTIFUL. The entire process was simple, and Alison and the musicians were very easy to contact and work with. Couldn't have asked for anything better!
---
Reviewed on

10/16/2017
Julia S
Allison Lawson and Corda Entertainment played for my daughter's wedding and reception. They did an EXCELLENT job and I would highly recommend them and use them again for any event I would do again. Julia Sypher
---
Reviewed on

10/09/2017
Cassie K
We chose Corda Entertainment and their string trio to play for our wedding ceremony on September 3, 2017, and we could not be happier! They are so incredibly talented and easy to work with. Alison was a pleasure to work with and was always very timely with emails and answering... Read More questions. The music sounded AMAZING at our wedding and was just the classical touch I was looking for! I would definitely pick them again and again for my wedding and highly recommend them!
---
Reviewed on

10/04/2017
Kristen C
Very professional; the music was amazing! We got so many compliments. Elegant, classy and something for everyone of all ages! Highly recommend!!
---
Reviewed on

10/02/2017
Sharon G
Corda Entertainment made our daughter's wedding a magical affair. They were professional, easy to work with and most importantly they played beautifully. My son is a musician from Nashville and a bit of a music snob, but he said they were great. That says it all!
---
Reviewed on

9/24/2017
Bryan R
You guys are amazing! I'm running a second review here because the first one didn't seem to post... I had one wish for this wedding for myself and that was to have a wonderful string quartet... And I found them! All of my guests commented on how beautiful and elegant the evening... Read More was and how great the music was. It was the Perfect Touch to a perfect day! I will recommend them to anybody and everybody. Thank you very much Corda!
---
Reviewed on

8/15/2017
Angela P
Corda Entertainment provides outstanding musicans for events. We were very happy with the trio we had for our daughter's wedding. They played for the ceremony and the cocktail hour afterward. They are professional, and talented.
---
Reviewed on

7/20/2017
Jayne R
We had a string quartet play for the ceremony and half of cocktail hour. I was given the choice of which instruments I wanted them to include. They played my requested play list, and everyone really seemed to enjoy them. I only wish I hadn't been the bride so I could have been... Read More around to hear their whole set! Rerun, please!
---
Reviewed on

7/08/2017
Laura S
We hired a string duo from Corda Entertainment to play at our wedding, and they did a beautiful job! Everyone enjoyed the pre ceremony music as well as all the music played during. They were also very easy to get in touch with, and communication was never an issue. Thank you so... Read More much for enhancing a memory we will never forget!
---
Reviewed on

10/27/2016
Cassie M
So professional and easy to work with. And so unbelievably talented. Wouldn't have wanted anyone else to play my ceremony music. The perfect touch to make our day extra special!
---
Reviewed on

10/07/2016
Ashley L
So many people complimented how beautiful the music was for the wedding. It made the day even more beautiful!!
---
Reviewed on

10/05/2016
Ashley J
Excellent! They made the wedding music selection process so easy, and really added an amazing touch to our big day. Love love love!
---
Reviewed on

6/03/2016
We were very pleased with the string trio at our daughter's wedding. They accommodated our special requests and put up with constantly changing weather forecasts. Alison Lawson was very well organized and easy to work with.
---
Fabulous Talent, Lacking in Customer Service
Reviewed on

10/28/2015
April D
We chose Corda to provide our ceremony music with their string trio because of the many music choices they provided. Alison was very kind and answered our questions and provided a detailed contract after checking our date was available and the location was suitable for the... Read More group. A month prior to the event, they ask that you submit your music choices and the lineup. I did so and provided them with the cues for playing. All was well until the day of the wedding. My event planner had a difficult time dealing with the violinist who was short with her when asking for details which we already provided a month before the event. I felt they were ill prepared and did not read the information we took the time to send ahead of time. BUT, the skill and talent of the group is unheard of. They added to the elegance of our vintage themed wedding and guests raved about how well orchestrated the musicians were. They definitely receive 5 stars in the quality department
---
Reviewed on

9/29/2015
Marisa R
Alison was very helpful getting things organized for our wedding and the musicians played beautifully!!
---
Reviewed on

8/21/2015
Lori P
Corda was the perfect addition to my wedding day! They came early, set up and played for our ceremony and cocktail hour and the music sounded amazing! I was incredibly happy with the music and professionalism!
---
Reviewed on

8/09/2015
Allison performed at our very low key wedding and made it elegant even in a backyard. She was wonderful to work with and such a delight to have as a part of our special day. I couldn't have asked for a better violinist!
---
Reviewed on

7/20/2015
My daughter had the most amazing day and the music was icing on the cake. I am so glad we booked Corda. The musicians were 100% pro and you noticed them without even noticing them if that makes any sense. They blended into the wedding like magic. The music added such an... Read More elegant touch. I can't tell you how thrilled we are!! Thanks again.
---
Reviewed on

6/10/2015
Natalie P
Alison is very easy to work with. We chose a quartet to play during the cocktail hour of our reception. The reception was outdoors and they played for an hour and a half. Although my bride and I were taking pictures during that time and didn't get to hear them, we were told... Read More by our guests that they did a great job and were very enjoyable. I know that they certainly added to the ambiance of the event!
---
Definitely recommend
Reviewed on

5/12/2015
Stefanie D
Corda Entertainment performed a duet of a violin and cello at our wedding ceremony recently and they were exactly what we wanted! Contact with them was very smooth and easy and they have step by step directions as to how to pick the music, which was extremely helpful for me. The... Read More price was very reasonable! Definitely recommend them!!
---
Nice with Few Minor Issues
Reviewed on

12/25/2014
Jennifer B
Overall, they were nice with a great sound. However, the ultimate reason I would give them a 4 instead of a 5 would be two reasons. #1, I had all of my ceremony picked out, which song I wanted and when and where I wanted it played. When my playlist was reviewed, I was asked to... Read More change a few things around because the flow wasn't right. Just wish I hadn't spend so much time on the playlist now. The second issue I had, which is sort of an understandable one, is the temperature. About a month before my November, outside ceremony, I was told that the instruments could not be outside in temperatures below 60 degrees because of the sound and effect on the instrument itself. After going back and forth many times and worrying about the temperature, it was a sunny 52 degrees for the ceremony and they played anyway, which couldn't have made me happier! So, overall, I would recommend them to anyone!
---
Thank you
Reviewed on

12/08/2014
I got married August 31st and had a solo violinist great my guests and play during my ceremony. I had no idea on my song list or anything, they took care of everything for me, which took off some stress of the planning. The violinist showed up on time and found a place to set... Read More up and started playing. It was very nice not having to coach her where to set up etc. She arrived and took care of everything on her own. My guests all commented on how great she was. I would def use them again in the future.
---
Outstanding Experience!
Reviewed on

11/14/2014
Candace M
I was referred to this company from a fellow bride after having a terrible experience with a saxist auditioning to play for my upcoming wedding. I contacted Corda Entertainment and was quickly contacted back. I received quality customer service! Alison and the saxist, Ron, were... Read More AMAZING to me! The saxist was also early for my wedding and played heavenly. Will definitely recommend to everyone!
---
FABULOUS!
Reviewed on

11/13/2014
Mary P
This review is from a very satisfied Mother of the Bride! The quartet played at our daughters wedding before the ceremony and during the cocktail hour. Our guests LOVED them! I heard over and over again about how beautiful the music was and that the selections played were not... Read More the typical wedding music (though they can certainly play that too). They play a wide variety of musical genres. Allison was very easy to work with...she responded quickly by email. She made helpful suggestions about what music to play. The quartet arrived in a timely manner, they looked very professional. I would highly recommend them.
---
Meet The President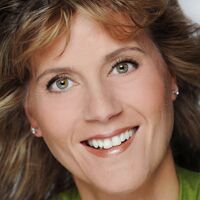 Alison Lawson
My name is Alison Lawson. I am Assistant Principal Second Violin with The Greensboro Symphony. I founded Corda Entertainment in 1997 with the vision of providing the most elegant entertainment the area could offer with professional musicians. I take great pride in helping you set the mood you are looking for through music. Therefore, whether you are looking for a very traditional and classical experience or a very Contemporary one, we offer these styles in string combos of all kinds. Corda, meaning "string" in Italian, emphasizes what we do best - string combinations of all kinds!