Home

Cory Ryan Photography
About this Vendor
No more boring wedding photos!
Details
Contact Info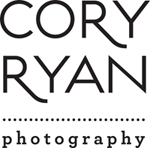 908 East 5th Street, Austin, TX
Hands down---best wedding photographer in Austin!!
Reviewed on

1/21/2015
Lindsay B
Cory Ryan is hands down the best photographer in Austin!! She is so easy to work with, super organized and has amazing ideas! From the very beginning she made sure she understood the vision my husband and I had. In fact, she made it a priority. She's fun-loving, energetic and makes the process super fun. She also makes you feel comfortable and always makes you laugh!! We couldn't have been happier with how both our engagement photos and wedding photos turned out. What I loved is while she had so many of her own amazing ideas she was always open to new ideas. It's obvious her number one priority is making the couple happy. If you're looking for a modern photographer with pictures that are clean and crisp and sharp--she's your gal! We couldn't believe how many compliments we received on our photos. She always knows how to use the light to make you look as good as you possibly can on the big day-both natural light and when using a flash. She's easy to talk to and always gets back to you right away when trying to get in touch with her. I would highly recommend her--you won't be disappointed!
---
Highly recommend Cory Ryan Photography
Reviewed on

12/11/2014
Caroline P
Cory is an amazing photographer! We hired her for both engagement photos and our wedding photos and we couldn't be happier with how they both turned out! Cory is so easy to work with- she is professional, organized, kind and full of great ideas. She was great at coordinating with us ahead of time to make sure she knew exactly what we wanted. She is also very detail oriented, which took some weight off my shoulders! We also got both sets of photos done way faster than I thought. Our photos are so beautiful and Cory's eye can't be beat. I would recommend her to anyone, not only because of her great skills, but her ability to capture great moments that really reflect the couple's personality.
---
Love Cory Ryan!
Reviewed on

4/28/2014
Kellen S
I can't say enough about Cory Ryan – she is FABULOUS to work with and has the most amazing pictures. When selecting a photographer I knew I wanted someone who was a little more creative than the standard wedding pictures while still capturing the classic wedding moments. We found that in Cory's work and couldn't be happier with all of our photos. She is fun to work with, makes you feel comfortable immediately, is creative and very personable. One of the other things we loved about Cory is her albums and other products. They are so creative, lively and very well made with attention to the finest details. We now have works of art out of our pictures that we can put on our coffee table etc. Her quality is the absolute finest and it shows in her end product. Overall Cory was extremely easy to work with from day one. She was very clear with her contract and flexible with customizing the package to what best fit what we wanted and our budget. She was quick to respond to anything that we needed and very thorough in her own information gathering to make sure she captured our wedding as we wanted. All of her staff and supporting photographers were incredibly professional and talented. I cannot recommend Cory Ryan enough! I can honestly say all the pictures from engagement photos to the wedding were a blast! Now the challenge is to figure out which photos will make our wedding album…there are too many good ones!
---
Cory Ryan Photography
Reviewed on

2/18/2014
We loved having Cory as our wedding photographer! She was lovely to work with from the very beginning and was prompt in communicating details and important information to us. She understood our vision and was able to capture our special day perfectly! She has a wonderful personality/energy, thus it was a lot fun to work with her (which is key, as you will be around your photographer for the majority of the day!). She also kept us on schedule in regards to wedding party/family photos. I highly recommend Cory's services, as she creative, organized, personable, professional, and highly skilled! A winning combination!
---
Awesome Destination Wedding Pics
Reviewed on

1/19/2014
Melissa F
We could not be happier with the images Cory Ryan captured of our destination wedding in Park City, Utah! Despite having never photographed a wedding in the snow, Cory's pictures turned out beautifully and we have received rave reviews from everyone who has seen them. She was great at keeping us on our schedule and managed to fit in all the photos we wanted on a very tight timeline! If you are considering having a destination wedding, I would highly recommend using Cory -- she went out of her way to scout out the perfect locations for all of our photo sessions, and we probably actually got more creative photos using someone new to the area than if we had chosen a photographer who shoots in Park City every weekend!
---
AMAZING photographer!
Reviewed on

1/01/2014
tracy b
Cory was amazing and finding the photographer was one of the only things I left up to my husband. I told him this is the one things we couldn't skimp out on. :) She was so easy to work with and made me feel extremely comfortable. For my bridal portraits, I had listed some great locations for the photos, but she told me she wanted me to come up with some great locations that were more unique to me. I am so glad she did.... I could not be happier with the portraits and the locations that we came up with. We also love the wedding photos. She was so professional and fun to work with. Half the time we didn't even see her! We were also pleasantly surprised when we got all of the photos back in about a month and how beautiful they turned out! She got some amazing pictures! She was quick, professional, and a delight to work with! Everyone loves the pictures! I would definitely recommend her!
---
Groom
Reviewed on

11/26/2013
Cory Ryan did an amazing job from day 1 including the bridal shoot and all aspects of our wedding. She kept regular contact with us well in advance of the wedding and was very organized leaving one less detail for us to worry about on our wedding day. Cory is very professional, punctual, creative, and truly seemed to care about what was most important to us. I was most impressed with the end product and after receiving all of our wedding photos. I felt like I was able to relive the wedding at a much slower pace. As everyone told us, try to take a step back and take it all in. Well, that seemed very difficult during the wedding as we were having too much fun. In the end, Cory captured the most important parts of the wedding and I felt the photos were a great representation of our wedding day and all it entailed. We enjoyed having Cory shoot our wedding and would highly recommend her to anyone!!!
---
Cory is wonderful!
Reviewed on

9/09/2013
Devon R
Cory did an amazing job photographing our wedding! I was super stressed when researching and interviewing photographers and Cory was such a professional and just made everything really chill and easy. I clicked with her focus on artistry but totally professional demeanor. Her assistant was also great. All told we ended up with hundreds of pictures that are totally beautiful and she got them to us in like a month or less. It was great to get the photos back so fast! I know that the photographer search is super crazy but I cannot recommend Cory enough!
---
Cory ... the best, most amazing photographer!!!
Reviewed on

7/10/2013
Leia D
Cory captures each wedding or event with unique style and special intrigue. That's why I chose her for our wedding and my bridal portraits. She made me feel so comfortable the day of my portraits and the day of the wedding. Plus she made our large outdoor wedding look like something out of a magazine. We will have incredible photos to last a life time!
---
GREAT photographer!
Reviewed on

3/31/2013
Nicole P
Cory did an amazing job capturing our special day. She was SO easy to work with and very professional. I loved her use of lighting and the detailed shots she took. We adore our photos and would definitely recommend her to anyone.
---
Worth every penny!
Reviewed on

3/10/2013
Meredith M
I cannot say enough great things about Cory Ryan! When planning our wedding the one recommendation I received from all my married friends was to not skimp on photography and I'm so glad I listened. My husband scoured through tons of Austin photographers' websites and was not impressed until he came across Cory Ryan Photography. She will commemorate your wedding day with the most beautiful photos possible and was such a pleasure to work with. If you are lucky enough for her to be available on your wedding date, do not hesitate to book her immediately!!
---
CORY IS FANTASTIC
Reviewed on

11/15/2012
Mary M
Cory Ryan is amazing. period. She is totally enthusiastic about shooting your day and she is also very professional. She provided lots of great suggestions and we felt supported all day. Her keen eye and use of light made our photos absolutely beautiful. We loved her! After the wedding she continued to be responsive to our questions and orders with prints, etc. We give her 5+ stars!!!
---
Outstanding!
Reviewed on

6/08/2012
Lily W
Cannot say enough great things about Cory! Our pictures are truly fantastic - we have hundreds and hundreds of beautiful reminders of our "big day" and the rehearsal dinner the night before - and she captured so many things that we missed! Really beautiful shots of our family and friends and all the little things that made our day special. A number of people have commented on how our photographer seemed to be "everywhere" all at once. We went into the wedding wanting a truly exceptional photographer because the photos are one piece that can be treasured for a lifetime (or longer), and we got that with Cory! She was personable, flexible, had great ideas and really has given us a wonderful gift with her outstanding talent. I recommend Cory wholeheartedly!!
---
Awesome!
Reviewed on

6/07/2012
Joyce G
I fell in love with Cory when looking for a photographer online. Her work stood out, with photos full of life and motion. She was a pleasure to work with, and the photos came out amazing : )
---
She's a pro!
Reviewed on

5/12/2012
Allison T
Cory did an amazing job photographing our wedding at Laguna Gloria in Austin, TX. #1: She is super professional. For example, we only booked her for 2 hours (b/c we eloped and married in a private ceremony). And, she was on time, efficient, and didn't dilly-dally with anything. She used the most of our 2 hours to capture as many shots as possible, and was on top of everything. She was also quick with email responses. ...Great overall "customer service" (if that's the right word for it). She's a real pro! #2: She is also innovative and helpful (not pushy) in offering advice and tips. For example, we planned to marry outside, but the pouring down rain caused us to move indoors and she knew exactly where we should stand to capture great light. Moreover, she was prepared with rain guards and an assistant if we did still want to marry outdoors. We came with giant clear umbrellas, so it was really our call and she was down for whatever we wanted instead of pushing us in one direction! AND- I'm glad we took her suggestions!!! #3: She has a great attitude, which makes all the difference. Photos are going to capture your mood!!! If you have an irritating photographer or someone who looks like they don't want to be there, or someone who isn't smiling, or looks stressed, or isnt personable, its going to come through in photos. She made it comfortable and easy. For example, she was all smiles when we pulled up and it really made me excited. She was positive and reassuring that our last minute change-of-location was going to look amazing- and she was right. I actually think the photos were better indoors. The pictures looked magical, which is exactly what I wanted. #4: Her photos are not boring wedding photos. I also love the coloring of her photos. They are bright and vivid. We love them! #5: I felt that she was easy to talk to and understanding. For example, when I explained what I wanted the photos to feel like, she was open-minded and and had a "yes we can do that" attitude. #6: She was grateful and appreciative for my business!! I will definitively book her again, probably when i get pregnant! :)
---
AMAZING!
Reviewed on

5/08/2012
Sidni C
Cory and her team truly made my wedding special! I knew after our Engagement Photos with her that I had gone with THE BEST photographer in town, but my wedding pictures are to die for!! Love, love, love!!
---
Love my photog!
Reviewed on

11/29/2011
Meredith M
Cory is so great to work with. She made the year of planning so fun! She's very flexible and loves to travel. And her work is beautiful!
---
Wonderful photographer!
Reviewed on

11/22/2011
hope p
My wedding was made absolutely complete by having the most talented and personable photographer! Cory Ryan captured every moment and through her photographs I am now able to relive my wonderful memories by her amazing photographs. I am so pleased with every single photo she took, her color and lighting are amazing. When hiring a photographer a lot of times people don't take into account that on your special day you will be spending a lot of time with that person so its imperative that your photographer is someone who can make you feel comfortable. Cory is such a sweet easy going gal, yet an extremely professional wedding photographer, with those two attributes you have yourself the most awesome wedding photographer! I could not be more pleased with my choice as choosing Cory Ryan as my photographer!
---
A-MAZING!
Reviewed on

8/16/2011
laura l
The first time I met Cory I knew instantly she had to be our wedding photographer! her use of colors and vivid images really drew me in...and I am soo happy we went with her on our big day! She did our rehearsall dinner and wedding photos and they were spectatucular! LOVE LOVE LOVE CORY RYAN :)
---
best choice EVER for a wedding photographer!!!!!
Reviewed on

7/11/2011
megan m
I cannot fully express in words how pleased I am having chosen Cory Ryan to be my wedding photographer. Her customer service and professionalism is unbelievable, and her creativity and ability to capture the most INCREDIBLE images and spontaneous moments is impeccable! She is so detail oriented and spends so much time and effort before the event ensuring that she has all the information she could possibly need in order to meet, and exceed in her case, all your expectations. Her "artistic eye" is just incredible. This might sound strange, but it's a testament to how amazing she is... I look back on my wedding with fonder memories after having seen her photos of the day. She captured everything perfectly. Her photos made me think it was a better event than I felt it was before seeing them! She's awesome and so patient and professional. Cannot sing her praises enough.
---
AMAZING!!
Reviewed on

5/30/2011
Martha Lynn B
Cory is amazing. She is professional and fun to work with. She thinks outside of the box and helps you to stay organized in a time when things can get a little hectic. I also work in the wedding industry and have worked with many wedding professionals. She is the BEST of the BEST!! Oh and her photos are incredible. Tell her what you want and let her blow your mind!
---
Incredible!!!
Reviewed on

5/21/2011
Ashley M
I just received our wedding photos back from Cory and while sharing them the #1 phrase repeated by all my friends and family was, "Oh my Gosh, Cory did an amazing job!!" Her attention to detail really allowed the photos to tell the complete story of our wedding day from beginning to end. Throughout the entirety of the evening, I hardly noticed Cory but the photos appeared as if she were everywhere in the shadows. Her candid shots are indescribable. She took shots of my grandmother (and many others) that put me in tears. Every single image is full of raw emotion and love. The best wedding planning decision I made was picking Cory Ryan as our photographer. She truly is a blessing to work with and I can't wait to share our cherished memories with our children to be.
---
Just What I Wanted
Reviewed on

12/07/2010
Nancy N
Cory was great to work with. She is easy going and professional. And most importantly to me, she was fun! When I first met with her she was even helpful with ideas on what to do with my ceremony, as I was undecided and stressed about it all! I didn't want too many posed pictures and I wanted a mixture of traditional and eclectic. I received exactly what I wanted. Thanks to Cory for making our wedding day photos easy.
---
LOVED Cory Ryan Photography!!
Reviewed on

11/29/2010
Jenna P
Cory is amazing, super talented and so easy to work with. She was flexible around our crazy schedule and we hardly knew she was there at the wedding and ceremony. Super professional and sweet, captured all of the special moments and beautiful colors of our wedding day. Very reasonably priced and prompt turnaround time for our proofs. LOVE her!!
---
Say yes.
Reviewed on

9/17/2010
Lauren P
I'll tell you this- Cory is a creative photographer who is quite amiable. I shopped through many websites of wedding photographers and they were all the same to me. After seeing her site, it was important to work the budget to snag her… we are very VERY glad we did. When you have a wedding, you hear that you will hardly experience anything you plan because it goes by so fast. You also hear that you will have hardly any time to be with you newly betrothed because so much will go on and so many people will be there… both, in my experience, were not true. I do chalk this up to hiring and working with Cory… let me explain: Not only did she capture all the moments we had (planned and spontaneous), but also moments the guests experienced! Even if I wasn't sitting at their tables or in a certain dance mob, I felt the life and energy through the photos she provided! Her photos showed all sides to the event! She didn't miss a thing… Cory took my husband and I aside to take some couple pictures before the reception and after the ceremony... This was great. We basically had a sweet time just being together and away from it all. She just snapped away taking some wicked pictures as we enjoyed each other's company. With her we didn't miss a thing or each other. Please enjoy this wonderful artist for your wedding photography.
---
Send Message