Home

Creative Photography Inc By Stephanie
Details
Engagement, Trash The Dress

Contact Info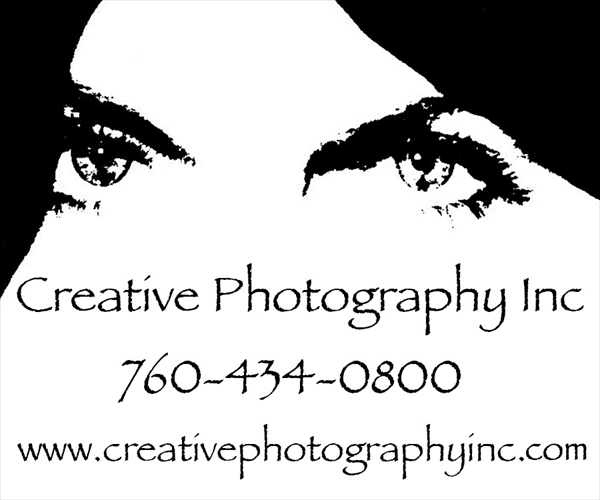 Reviewed on

6/02/2017
Debbie M
My wedding pictures and albums were amazing. Stephanie did a spectacular job capturing all our special moments that we will savor forever. She is extremely talented and we were fortunate that she would work with us. She was responsive to any email requests and any bumps in the... Read More road. Her dedication and friendliness was above and beyond anything I could have hoped. Thank you Stephanie for absolutely making our pictures as wonderful as our Big Day day memories.
---
Completely Satisfied!
Reviewed on

12/29/2013
Nora R
I'm from Ohio and did a destination wedding in San Diego. It was a small wedding with dinner reception instead of the usual dinner/dancing reception. Because I was doing the destination wedding, I didn't have the luxury of meeting with people face to face. I chose Stephanie... Read More because of the excitement I could hear in her voice when I told her about the wedding I wanted to have. She was down to earth and had GREAT ideas about where to take photos at my location. She also has the pricing option of a la cart. So I could buy her service by the hour instead of the standard packages that other photographers offered. She was the perfect amount of professional yet made me feel like we had been friends for years. The pictures are gorgeous. Exactly what I wanted. I highly recommend Stephanie!!!!
---
Amazing Photographer!
Reviewed on

11/04/2013
Cally T
I found Stephanie at a bridal show in San Diego, and lucky for me she had an album at the same venue that I had booked! The photos she took were beautiful so I scheduled a time and met/ booked her a year out. My 2 cents of wedding advice is to splurge on a great tailor and on a... Read More photographer. She showed up on my wedding day in the midst of all the chaos and was perfectly calm. I didn't even realize until I saw the photos that she had been staging and taking pictures of my dress while I was frantically getting ready. She had great posing ideas, thank goodness since I had completely forgotten to think of any! During the family photos, she was able to reign everybody in and I can't even believe it, we got some beautiful family photos (something I didn't think could be done with my crazy family)! I didn't even notice Stephanie and her assistant the rest of the night, which is awesome because that means that I worried less about posing and just enjoyed my night, and it came through in her photos. All in all Stephanie did an absolutely amazing job and we have beautiful photos that we will treasure for the rest of our lives. I can't thank her enough!!
---
Great Wedding Photography
Reviewed on

10/17/2013
Sarah B
I used Creative Photography at my wedding and Stephanie did a great job. She was determined to get all of the photos that I asked for and they turned out amazing. I would definitely recommend her for a wedding. She offers great products as well. I can't wait to get our amazing... Read More photo album to remember our big day forever.
---
Perfect pictures
Reviewed on

9/21/2013
Suzanne K
Having Stephanie as my wedding photographer was the best decision. The quality of her work speaks for itself. I will definitely use her again!!!!!
---
Creative Photography Inc By Stephanie is Perfect!!
Reviewed on

8/24/2013
gina t
I cannot say enough good things about Creative Photography and Stephanie. She is a pleasure to work with, yet very professional. She makes things very easy through her website and you can always call her office or email her. My pictures came out beautiful and the album she... Read More made me was even more gorgeous. The pictures are all you have left once the big wedding day is over, so you do not want to mess up by getting a photographer who is sub par. Stephanie is perfect. I recommend her a million times over.
---
Delighted with our photographs
Reviewed on

1/11/2013
Emily C
We had Stephanie do a photoshoot for us on the beach at Carlsbad, CA. We couldn't have asked for a better photographer! She was professional, gave just the right amount of direction with poses and ideas for shots, and was really fun to work with. The photos came out better than... Read More we could have hoped. All in all the experience of working with Stephanie was a pleasure.
---
Best Wedding Photographer!
Reviewed on

1/05/2013
Crystal W
My husband and I chose Creative Photography by Stephanie as our vendor for both our engagement and wedding photos. I'm now five months pregnant and we are planning to use her for "belly" and family photos as well! We researched and emailed a ton of photographers and ended up... Read More meeting with four different people. Stephanie was the last photographer we met with and as soon as we did, we knew that she was the one! She was friendly, down to earth and her prices were reasonable, especially with the special packages she was offering at the time. Stephanie made us feel so comfortable at the engagement photo session and we had a great time. The engagement session allowed us the opportunity to work with her prior to the wedding and get a sense of how she worked. This helped us to feel more comfortable on our wedding day. On our wedding day I was running nearly 30 minutes behind and Stephanie never made me feel rushed. She kept me cool, calm and collected and all the while took photos of me as well as my bridal party in the most efficient way possible. She has the ability to take great pictures and do it incredibly quickly, which are wonderful traits to have in a photographer on your wedding day! We hardly missed out on any of the festivities while we took family and bridal party photos, which was very important to us. Stephanie's assistant was also there on our wedding day and she was awesome as well! They were a great team. We have a ton of beautiful photos and couldn't be happier. She also sent us our photos really quickly . . . we had them by the time we got home from our honeymoon (about three weeks later). If you are looking for a wedding photographer (or a photographer for any event), look no further! You will not be disappointed!
---
Gorgeous!
Reviewed on

6/25/2012
Jennifer O
I was recommended by two friends that had used Stephanie for their weddings and I am happy that we went with her to photograph our wedding. Stephanie and her staff were great and very helpful with all my questions. Her pictures took my breath away! We were on a tight budget... Read More so we did not have a videographer and Stephanie and her assistant really captured our day!
---
Fun yet professional
Reviewed on

5/17/2012
Kristy J
Stephanie is such an amazing photographer and person. We originally one a free engagement session at the Grand Tradition's bridal fair along with another photography company as well. The other photography company did not even come close to Stephanie's personality and work.... Read More Stepahnie is very light hearted and extremely easy and fun to work with and is willing to go above and beyond to get the most perfect shot. She is very creative when it comes to ideas for different shots and images. Her rates are extremely affordable and don't even come close to a lot of other photographer's prices and I believe she does much better work than most. My bridal party, family, and vendors loved working with her and I couldn't image having another photographer to take photos of our most important day.
---
Engagement Pics
Reviewed on

4/26/2012
Alyson J
I will tell you that I did love our engagement photos. She did a great job.
---
Fantastic!
Reviewed on

11/03/2011
Amanda M
Stephanie at Creative Photography Inc. is an amzing photographer and so easy to work with. She is reasonable amd has many custom options for anyone's budget, time, etc. We booked our enagement session and our wedding with her. All her photos are so beautiful that she took of our... Read More Wedding! We love them so much! There are so many photographers out there and believe me i researched them all but Creative was the best for our budget and our style! Thank you so much Steph!
---
Loved my photographer!!
Reviewed on

10/24/2011
Rachelle F
Stephanie and Angelica did an awesome job photographing my wedding. They were organized and creative. I have some really amazing photographs of my wedding day thanks to them. They were so fast in getting my proofs back to me after the wedding. Plus I got a copy on disk of all... Read More of my wedding photographs. I would highly recommend them!!!
---
AWESOME!!!!
Reviewed on

9/20/2011
Bethany L
OMG! If you are looking for an affordable and AWESOME photographer ... I do recommend Creative Photography! They have really good wedding packages. They did a great job and took all kinds of photos. We are soo soo happy we choose them. I give them 10 STARS if I could!!! :D
---
August San Diego Wedding
Reviewed on

9/06/2011
Jeanan H
I had a daytime wedding with no wedding party so Stephanie evalutated my needs and got me a custom package. The photos are great. She took ALOT of photos in the time she was there! My only issue is that I had sent out a shot list of 23 photos that I wanted and somehow from all... Read More the photos I am missing 12 really important shots. I was in so many photographs that I just couldn't follow. So I am not sure if I am not happy that I didn't ask Stephanie if she had brought the shot list or at the wedding coordinator for not following up. I wanted to amend this review, I changed it from 4 stars to 5 because I found out that my wedding coordinator never gave Stephanie the shot list.
---
Great deal
Reviewed on

7/26/2011
Helen and Jeff C
Havent received the photos yet but was very happy with the pre service and the wedding day. Stephanie did a good job being in charge of the photos.
---
Absolutely amazing!
Reviewed on

1/14/2011
Rose S
Stephanie and her assistant, Christina, were both amazing! Stephanie did both our engagement shoot and our wedding - all of the pictures are stunning! My husband and I don't normally like photographs of ourselves much, but we look amazing in Stephanie's photos! my husband... Read More didn't find her to be particularly friendly but she is truly an artist and did a great job with our photos!
---
Awesome
Reviewed on

12/07/2010
Jenifer S
Stephanie is fun to work with, and great at what she does! We loved our engagement and wedding photos! Also, her pricing is amazing!!!
---
Amazing!
Reviewed on

10/22/2010
Anne F
I was so amazed at the work Stephanie did. I highly recommend her for any occasion!
---
Photographer
Reviewed on

10/14/2010
Tiffany H
All I have to say is that my pictures are WONDERFUL!! I am so happy with Stephanie's and her crew's work, Thank you so much for the AMAZING pictures, I can hardly wait to see the Photo Album!
---
Christine was fantastic
Reviewed on

9/24/2010
Alexis B
Everytime I turned around she was there. She really captured the day beautifully and creatively
---
picture perfect
Reviewed on

5/17/2010
Denise M
Creative Photography was amazing! every picture that was taken looked great. my favortie part was the creative session with just me & my new husband :) they really are so creative and they captured all the moments of the day. we had 2 photographers which was awesome. thank you... Read More so much creative photography! i would recommend them to anyone & everyone :)
---
Review for Creative Photography By Stephanie
Reviewed on

5/10/2010
Larissa V
Stephanie was awesome. She was one of the vendors we had absolutely no problems with.
---
Review for Creative Photography By Stephanie
Reviewed on

5/10/2010
Courtney D
She has a great eye for documenting the day, we had over 1000 perfect pictures to choose from!;Her studios are in North County, if you don't live out there, prepare for some serious travel time.
---
Review for Creative Photography By Stephanie
Reviewed on

5/10/2010
Jennifer B
Stephanie's creative shots are beautiful and the photoshop effects are amazing and original
---