Home

Crystal Mountain
About this Vendor
Northern Michigan's Wedding Destination
Crystal Mountain has carefully combined the Midwest's finest accommodations, the style and elegance of a first-class destination and the beauty of northern Michigan. From mountain-top ceremonies to receptions for up to 350, we'll ensure that every detail matches your vision for the perfect day.
Amenities + Details
Amenities
Handicap Accessible

Liability Insurance

On-Site Accommodations

Indoor

Outdoor - Covered

Outdoor - Not Covered

Reception Area

Wireless Internet
For more details about amenities, please message the Venue.
Ballroom, Garden, Hotel, Mountain, Restaurant, Tented
Bar + Drinks, Destination Wedding Packages, Destination Wedding Planning, Destination Weddings, Food + Catering, Planning
Contact Info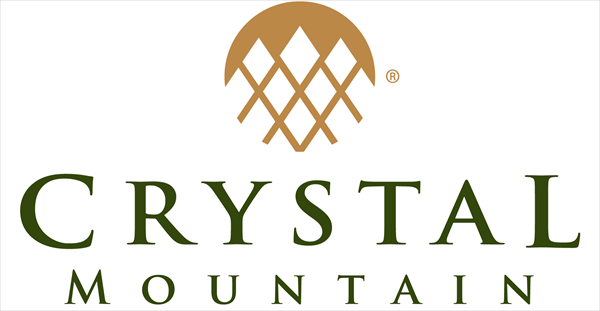 12500 Crystal Mountain Dr., Thompsonville, MI
Perfect for a Winter Wedding Wonderland
Reviewed on

6/26/2015
Katherine D
We had our January 2015 wedding - both ceremony and reception - at Crystal Mountain Resort, and it was MAGIC. My husband and I have attended work conferences there and have always enjoyed them. When we decided on a winter wedding, we decided to do winter all the way, and Crystal was the obvious choice. We could not possibly write enough glowing things about the wedding & reception team, the entire Crystal staff across the resort, the accommodations, the food & drink, the restaurants, the ceremony & reception sites, and the spa. Everyone and everything about a Crystal wedding is exceptional. Amanda Milarch and Megan Campbell-Slade were so helpful in making our event happen. Every special request we had (decorations, special beer for the reception, etc) was met with an "Absolutely, we can make that happen!" The cabin we stayed in, where I got ready, was so cute and perfectly situated for winter photos (someone knew what they were doing when they put us in Cherry Blossom!). Our rehearsal dinner was outstanding - our special menu, the staff, the location (Lake Harbor & Hudson Bay). Our ceremony in Northern Lights was magical, and our reception in Northwest Territories was the best celebration. Breakfast the following morning at the Thistle was just what we hoped for. Twelve to fourteen inches of snow fell from the time our rehearsal started until the next day before the wedding. Crystal offered our guests discounted rates on rooms to come up the night before and beat the storm. Our porch and steps and sidewalks were shoveled before we could even ask. The snow unfortunately kept some guests from attending, but it made for a beautiful setting, and the Crystal staff made a challenging situation so much better. We attended a meeting for work at Crystal Mountain just three weeks after our wedding, and we were greeted by so many staff members who worked to make our wedding wonderful. It felt like seeing family again. We would, without a doubt, recommend Crystal Mountain resort to any bride and groom, whether planning a winter or summer wedding. We can't wait to go back again and again to that beautiful place and to see everyone there.
---
My Dream Wedding!!
Reviewed on

6/17/2015
Katie W
Crystal Mountain is gorgeous! We loved the whole resort and there were so many fun things for our guests to do there before attending our evening wedding! We were able to have a "destination wedding" without having to go too far. We made a whole weekend out of it and had our rehearsal right at Crystal Mountain the day before. We had a mountain top ceremony and our reception was right there as well. Our ceremony was SO beautiful, all of our guests loved riding the chairlift! No one had to worry about driving after our reception because there were so many different room options and prices available that most everyone stayed there. The Crystal Mountain staff did an amazing job and they were very flexible and accommodating for all of our requests throughout the whole planning process. Julie made our whole planning period so much better because she handled everything, answered all of our questions and planned things with us down to a very detailed time schedule of our wedding day. It was wonderful to work with her and she definitely made things much easier for us!
---
Dream Wedding Come True!!
Reviewed on

9/25/2014
Alia K
I am from Northern Michigan and was so excited to have my wedding at Crystal Mountain. From the very beginning, it was a flawless experience. I clicked immediately with Megan Slade, my wedding coordinator, who became a as close as a friend after 10 months of planning! After we secured Crystal Mountain for the venue, I was provided a list of preferred vendors to start with which was a HUGE help! Not only did they give me a list, Megan walked me through her personal favorites and who she thought I might like. She NAILED it because we were thrilled with all vendors! Even though most of our friends and family were within about 30-60 minutes of Crystal Mountain, it became a destination wedding for all of us! My husband and I spent time at the Spa, enjoyed a GORGEOUS outdoor rehearsal dinner with a bonfire, and loved every second of our reception in Northwest Territories. It is truly its own little village and they do an impeccable job there! Here is what made Crystal Mountain stand out: 1) AMAZING service from everyone I worked with from booking spa appointments to hotel suites to every last detail of the wedding 2) Megan was a lifesaver while wedding planning. She was always available to help plan. The night of the reception, I had forgotten my garter in the hotel room. She took our room key and went and got it for me. It was so nice to not have to ask a bridesmaid or family member to go! 3) The food was perfect. We have had so many guests tell us how good the food was, which is can be a challenge when planning a wedding for 175 people! 4) The wait staff met the wedding party at the door with a plate of apps, a tray full of wine glasses, and a case of beer for our guys! The best part was it was Megan's doing, nothing i needed to ask for! The extra help and ideas on a day like that is exactly what I needed. This is just one example of the many reasons I worried about nothing on my wedding day. 5) Finally it was a dream come true. I wanted a beautiful, elegant, over the top wedding and with the recommended vendors, amazing venue, fantastic staff, and attention to detail my dream wedding came true!
---
Most memorable wedding venue!
Reviewed on

7/15/2015
I cannot say enough about how amazing Crystal Mountain staff and facilities were. The staff was beyond helpful and willing to seek out answers to questions we had during the planning process. My husband and I were extremely pleased with the ceremony on the mountain top, the ski lift, and our reception. The food was absolutely delicious too! Our guests were also impressed with every detail as well as the hospitality of Crystal Mountain! This is the perfect venue for a memorable wedding!
---
Great Rooms
Reviewed on

7/13/2015
Cassie J
We live in a very small town, where most of the hotels have 20 rooms max. Fortunately, we were able to sign a lodging contract with Crystal Mountain, which gave our guests 10% off their stay. The rooms were beautiful! I booked a suite to stay in the night before my wedding and my wedding night. My only concern was the panic I experienced when I went to check in. They ultimately put the name under my new name, which was not told to me especially since I booked and paid for it myself without my husband and prior to our wedding (obviously). They eventually found it through the confirmation number, but those 3-5 minutes did not help my nerves!
---
Reviewed on

7/09/2015
Paula S
If you want to plan a perfect wedding... this is the place to start. It's beautiful, the accommodations are fantastic, lots of things for guests to enjoy, and the wedding planners are fantastic. Our daughter just got married there on the 4th of July... It was perfect!
---
Wedding Reception
Reviewed on

6/24/2015
Jocelyn C
They did a great job with great service - very quick to respond and willing to help!
---
Intimate Spring Wedding
Reviewed on

6/21/2015
My husband and I were beyond impressed with Crystal Mountain Resort! We had a very small wedding (about 15 guests) and used the resort's Mountain Top Townhomes as the location for our wedding. The staff took great care of us! Reserving the townhomes with the best mountain view, allowing early check in for our guests, and delivering gifts and hand written cards to us, signed by every staff member who helped in the process! We held our private reception dinner at The Thistle restaurant. The service and food was amazing! The staff was genuinely happy to be there with us and cared about the quality of their service. We are so happy we chose Crystal Mountain Resort for our wedding location! Our day was perfect! And now we have a beautiful place to return to every year for our anniversary!
---
honeymoon
Reviewed on

10/08/2014
Anna S
we did a staycaution at crystal and the serivce was great
---
Great Wedding Venue
Reviewed on

10/01/2014
Lindsey B
Beautiful mountain top ceremony and outdoor reception. Megan was great to work with, awesome communication. Service was great. The whole weekend was amazing and staff were all so helpful. I highly recommend this venue.
---
Crystal Mountain Resort and Spa; Wedding Venue
Reviewed on

9/30/2014
Kaelyn G
Awesome wedding venue! Aside from the gorgeous property that is hard not to fall in love with right away. The staff is extremely accommodating. They respond in a timely manner, and worked perfectly with all my other vendors ( DJ, officiate, photographer, florist). I had some bumps along the way, which is common while planning a wedding. But I wouldn't have considered any other place to spend our special day!
---
Perfect Venue with Tailored Service
Reviewed on

9/29/2014
Jennifer R
The staff is very attentive, on-task, flexible with all choices, you felt you were the only wedding that day. The open bar and appetizer's were worth every penny. The dinner at the tasting was great, the dinner at the wedding was average. Crystal Mountain is convenient for a wedding because everything is on site for single folks, families and wedding party needs. Fun amenities: golf course, pool, spa, alpine slide, music on the top of gondola for free. You did not have to entertain your guests. It was fun to run into your our guests at Crystal Mtn. Crystal Mtn. is near Sleeping Bear Sand Dunes, Traverse City, Point Betsie Lighthouse/Beach and breweries. Your guests will have plenty to do on and off the resort. The only kicker was the cost of the accommodations but it is your wedding so it's a perfect time to splurge and enjoy the conveniences and amenities that are associated with cost. As an out of state planner, Crystal Mtn was exceptional to work with. Every person we dealt with was top notch making it efficient to plan a wedding.
---
THANK YOU SO SO MUCH!!
Reviewed on

8/19/2014
Chandra D
Julie, you and your staff did SUCH AN AMAZING JOB at Kristin and Matt's wedding!! You went above and beyond your duties and I truly appreciate all the help and hard work you put into this event!! It really was an event to remember!! Thank you again from the bottom of my heart!! xx Chandra
---
Perfect wedding weekend
Reviewed on

8/12/2014
Sarah I
We just got married at crystal mountain on July 26th. It was a great weekend! Everything was perfect from our ceremony on top of the mountain with breathtaking views to the amazing food served at the reception. We had a lot of our guest telling us how great the food was and how nice and helpful all the servers were. Julie was our wedding contact with crystal and is was amazing to work with. We were overall very pleased with crystal mountain for our wedding! The only issue we had was with the room accommodations with crystal. We had several people that had issues getting rooms. Some were told they had to book two nights while others were allowed to book one night. Pricing was a bit high for some of our guest.... Over $200 for one night.
---
Review of Crystal Mountain Resort as wedding venue
Reviewed on

8/05/2014
Kat A
My husband and I were just married in July of 2014 at Crystal Mountain Resort and we had a terrific experience. We were an out-of-town couple and the staff at Crystal Mountain was very accommodating to meet with us on weekends and even holiday weekends when we could make it up to plan to wedding. The venue was fabulous. The ceremony took place at the top of the mountain of the resort and it was beautiful. Crystal Mountain provides all the food and beverages for the reception. We were initially concerned about the food from the food tastings we had attended at Crystal Mountain but the food the day of was fabulous and much better than at the tastings. The staff was terrific the entire time. Our wedding coordinator, Megan, was incredibly responsive and responded to my many emails within a day every time. Also, we had a few unusual requests for the wedding, and Megan made sure to make them happen for us no matter what it took. The staff the day of the wedding took care of everything so we could just enjoy ourselves and have fun. All of our guests said their rooms were very nice and spacious. I would definitely recommend this venue to anyone looking near this area of Michigan and honestly, none of the nearby options compare.
---
Perfect Summer Wedding
Reviewed on

8/01/2014
Lynnsey K
From the initial information request to finalizing the details, Crystal Mountain was there for you every step of the way. They were very accessible to answer any and all questions you may have about booking/planning the wedding. They will really work with you to make your day perfect. I would highly recommend anyone looking for the perfect Northern Michigan wedding to book here!!
---
Wedding review
Reviewed on

8/01/2014
Connie V
Excellent service. Very accommodating. Very friendly and helpful. The resort was perfect for fun for all guests.
---
Best Service!!!!
Reviewed on

6/27/2014
Jenna L
I just recently had my wedding at Crystal Mountain. I can only say positive things about my service!!! I planned from out of town, and have crazy work hours. I was able to do most of my planning via email, and it worked so well!! The planning was so easy! They helped me choose my outside vendors as well from a Bridal Expo held there. I also had a Welcome Reception there. Everything was perfect!! The grounds are beautiful. The staff went above and beyond for me and all of my guests. Many guests lodging was upgraded to larger accommodations with no charge! My guests had nothing but great things to say about their stay and service. I would highly recommend having a wedding there! Everything was amazing!!
---
Wedding Rehearsal / wedding reception
Reviewed on

6/20/2014
Our youngest Son and daughter in-law got married on June 14 2014 in Onekema, MI. My daughter in-law really wanted the reception at Crystal Mountain. We decided to do the rehearsal dinner there as well since most of his groomsmen would be staying there as well since they were all from out of state/town. From the time we started the planning, the service went above and beyond. Julie went out of her way to help with all the planning. She was prompt on getting back to any ?'s we had. From check in to check out you couldn't have found a more professional, polite and willing to help staff. Kevin was in charge of the rehearsal dinner, he was on top of working around our schedule since we were running a little late. The food was hot and there was plenty of it. He found out one of the bridesmaid was on a gluten free diet and arranged for that on his own. The next day Julie made sure she was available for helping set up the reception room, and any questions we had. Julie was suppose to work until 5pm, instead she stayed until 8 helping out with any ?'s. Tami was in charge of the food service, which was amazing. Everyone was served prompt and once again there was plenty of it. The bartenders also did an excellent job. The chairlift took anyone from the wedding for a ride up to the top of one of the hills for another beautiful few of Crystal Mountain. Every family member and friend that I talked to loved their rooms, suites, golf course and the grounds of Crystal Mountain as well as the food and ice cream bar. Too bad this is the last of weddings for us, but my husband and myself as well as our son and his new wife and all of our family and friends would definitely recommend Crystal Mountain as a wedding destination. Karen
---
Best. Wedding. Ever.
Reviewed on

6/12/2014
Molly R
If you choose Crystal Mountain for your wedding/reception you will not be disappointed! From the first time we walked in to see the location until we went to bed on our wedding night, I was so impressed with the service and staff. The customer service is outstanding, our wedding was perfect and I can't say enough good things about it. So GO! Get married there! Now!!
---
Perfect
Reviewed on

12/13/2013
Katie O
I could go on and on about how wonderful our wedding weekend was at Crystal Mountain. It was the only place that my husband and I wanted to get married. We are both from up north and have many personal memories from Crystal. We were married at the top of the mountain. All of our guests rode the chairlift to the ceremony and then down to the reception. The staff was wonderful! They were attentive and made sure everyone was always happy. I loved that they were not pushy as well, they made sure to just let us enjoy our day. The food was amazing. (If I could do it all over again I think I would just do appetizers, they were to die for. That is what all of our guests raved about) The lift ops were so nice to all of our guests and made sure everyone felt safe. Chelsea and Julie were the main ladies we worked with. They were excellent! They had a room ready for us the night of the wedding with a hand written card and chocolate covered strawberries. Top notch staff, GORGEOUS venue, Couldn't have asked for anything more!
---
My Romantic Fall Wedding on the Mountain Top
Reviewed on

10/28/2013
shawntel b
The staff from beginning planning stages to the last dance on our wedding night was amazing. They answered any question possible question I tossed at them, from what diameter the dinner plates were. Crystal Mountain provided the most amazing backdrop for the most amazing memories ever. Also the other vendors they provided for us, each and every vendor was just as spectacular as Crystal was. Crystal was more than accommodating through the whole planning and wedding day. The food was not status quo for a normal banquet center, it was more in the lines of fine dinner out. I could not of imagined our day at any other place. We also plan to visit each year on our anniversary and even sometimes in between.
---
Crystal Mountain Destination Wedding - Greg and Junru
Reviewed on

10/05/2013
Our wedding at Crystal Mountain Resort and Spa in beautiful northern Michigan was amazing in every way and it was the location and the wonderful staff at Crystal Mountain that made it that way. From the first call to the last communication, and all points in between, the good people at Crystal Mt. attended our every need. If it sounds like we are raving about them, its true! The wait staff in the restaurants, the staff that attended to the rooms, and even the maintenance crews were all so helpful and cheerful. You got the sense that this was one big happy family and these people loved their work! The sales staff and event staff were helpful in every way, not only with accommodating our wishes, but also giving us great suggestions. For example, knowing our wedding was going to be small and on a budget, they made wonderful suggestions for locations and timing that reduced our costs tremendously! Finally, the location itself is beautiful. All of our guests simply loved it. We could not have asked for a nicer, more accommodating situation. I would highly recommend (and have) Crystal Mountain Resort and Spa as a perfect place for wedding. While we had less than 30 people attend our wedding, a friend that I recommended look into Crystal Mt. is having his wedding their with 250 guests. Wonderful location and wonderful people! Sincerely, Greg White Married to Junru Li at Crystal Mountain Resort and Spa on August 25, 2013
---
Customer service that goes above and beyond.
Reviewed on

10/01/2013
Sarah W
I'm still on a cloud after having my wedding at Crystal Mountain! All the small details from beginning to end were never overlooked. From the start my situation was unique, and Crystal's Sales Manager - Chelsea and Catering Manager - Julie, handled my requests with professionalism and grace. I worked on all the planning details with Julie leading up to the event, but knew she would be out of town the weekend of my wedding. That might alarm some brides, but every interaction I had with the staff at Crystal, I knew that Julie was thorough with the planning details and she had tremendous team behind her. I was confident the event would go off without a hitch (and in the end, we would be happily hitched)! Even when our officiant got a little worked up about the weather (it looked daunting), the Crystal staff helped calm her and reminded her how much the groom and I wanted the ceremony at the top of the mountain. And the best part about it, I never knew that conversation took place – I was able to live in my little world of excitement and glee without ever a hint of worry that plans may change unexpectedly! Thank you, thank you! I loved the landscaping at Crystal – it was perfect for bridal photos; the guest services crew kindly shuttled our guests to the top of the mountain for the rehearsal and for those who did not want to ride the chairlift on the day of the ceremony; our guests raved about the front desk staff and helping direct guests to the right location; the recreation staff handled our more elderly guests on the chairlift with comfort and ease (they didn't want to miss out on thrill of riding the lift!); the waitstaff offered exceptional service with a smile, and the kitchen staff made delicious culinary delights for us! As I was walking in to the Crystal Center, I was even greeted by the maintenance staff holding the door for me with a smile and congratulating me on the big day! Seriously – where else can you feel like a princess on the one day you really embrace princess-ness!? The day went all too quickly, but our memories of the day will always remain, and we are grateful to Crystal for leaving us with such wonderful memories and wowing our guests from near and far.
---
Wedding review
Reviewed on

9/26/2013
Ashley H
Crystal Mountain was an idyllic place to get married. We chose to have our ceremony on the MountainTop Deck. It had an absolutely gorgeous view! Our guests (as well as the bridal party) had a great time riding the ski lift up to the top and back down to the reception. (First and only time I've ever taken a ski lift back down the mountain!) Our reception was under the tent on the MountainTop Patio. It's a great size for about 100 guests and the lights looked gorgeous after dark. The staff was extremely helpful, respectful and accommodating. The staff did an excellent job with the set-up and tear down, including setting up all the decorations. The food was delicious, which even included an entree that was "off the menu." The guests really enjoyed the hors d'oeuvres too! The Crystal Mountain Spa staff were equally friendly and helpful. The lodging is wonderful, with many different types and price points to accommodate your guests. Our wedding was on a Friday afternoon, which might not seem ideal, but many of our guests decided to take the opportunity to make it into a long weekend getaway. The grounds were immaculate, with many great spots for pictures. We had a truly beautiful and memorable wedding experience. Best of all, we are looking forward to returning each year to Crystal Mountain to celebrate our anniversary! James and Ashley H.
---
Send Message