Home

Crystal Weddings
About this Vendor
Crystal Weddings
When choosing the wedding cake of your dreams, we here at Crystal Weddings can ensure you that we have the latest trends and styles to offer our brides. We have the capability to do the simple or the most complex cake design. Not only will we execute the amazing design of your choice the delicious soft sweetness of our cake will leave a lasting impression. Our mix of experience for over the past 35+ years and the passion for baking and decorating has made us able to make this process as easy and fun as possible. Crystal Weddings will be an experience to remember
Details
Cake Stands, Cake Toppers, Cake Delivery + Setup, Cake Tastings, Groom's Cakes, Cakes + Desserts
Contact Info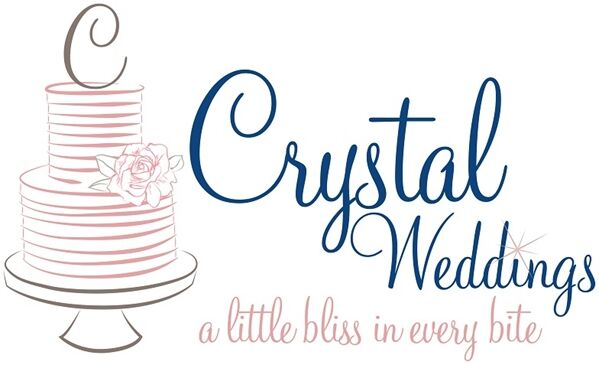 Wonderful cake!
Reviewed on

9/22/2013
Megan D
I was told that Crystal Weddings had the best cakes in town, and from what I've tasted, it's true! I couldn't afford anything too fancy or expensive, but I wanted my cake to taste like a wedding cake, so I splurged to get one of Crystal's creations. Mine was a very simple and... Read More small cake that was decorated with real flowers by my florist. It was exactly what I want and Crystal was very professional and true to her word!
---
Cake
Reviewed on

6/13/2013
Courtney J
Crystal made both the wedding cake and grooms cake. The cakes were beautiful and tasted amazing! Guests are still raving about how great the cake was.
---
Beautiful AND delicious cake!
Reviewed on

4/27/2013
Jennifer J
Crystal Weddings has a very talented team who make your cake just the way you want it! Our wedding cake was just as I had pictured it, classic and simple. Our grooms cakes were AMAZING! A male and female mallard duck that the guests did not even realize were cake at first!... Read More The artistry was truly amazing. And the cakes tasted amazing! Most wedding cakes are too bland or too sugary - not the cakes from Crystal Weddings, they were awesome! All of the guests loved the cake! We had italian cream, chocolate and carrot cakes. And to add to the fact that you get beautiful and delicious cakes, the people at Crystal Weddings are wonderful to work with! Crystal even worked with me personally to make sure that the wedding cake was exactly what I wanted. My husband and I highly recommend that you use Crystal Weddings for your wedding and grooms cakes!
---
Reviewed on

6/17/2017
Angie S
Wow! I cannot give Crystal a rating that would do her justice!! Both cakes were not only the best cakes we had ever tasted, they were also a work of art! They FAR exceeded our expectations! The yeti cake she made was the talk of the reception! I would highly, highly recommend... Read More their services! I promise you will not go wrong! Mother of Bride
---
Reviewed on

5/03/2017
Hannah R
Crystal Weddings was AMAZING!! They were nice, professional and my wedding cake was DELICIOUS! Every single piece of the wedding cake was gone! Not only did the cake taste amazing, but it was also beautiful! They also made cheesecakes for the groom's cake. Those too were... Read More outstanding and completely gone! I would use Crystal Weddings in the future and would highly recommend them to anyone!
---
Reviewed on

4/19/2017
Kaysha C
Our cakes were amazing...we ordered both the grooms cake and wedding cake from Crystal Weddings. Both were exactly what I had envisioned in my mind. I lost count at how many of our guests complimented the wedding cake and groom's cake. Can't wait to have it again for our first... Read More anniversary. Very pleasant to work with and would recommend any day of the week. Thanks for a great experience!
---
Reviewed on

4/12/2017
ellen s
The cake was so good...not one bite left over.
---
Reviewed on

1/18/2017
Diane G
Crystal provided exceptional service and the most delicious, gorgeous wedding and grooms cakes. I highly recommend Crystal Weddings!!!!
---
Reviewed on

1/08/2017
The most beautifully decorated cake and the most scrumptious banana filled cake I have EVER tasted. Thank you for being a part of my 25th anniversary and making it one of the tastiest parts of my renewal :-) May you be blessed with many more years of success....you deserve it... Read More for the quality & detail you produce with your gift!!!!!
---
Reviewed on

12/28/2016
Megan D
Both cakes were delicious! Crystal went out of her way to make sure that no almond flavoring was in either cake, as my husband hates the taste of almond. She dealt with our indecisiveness, changing appointment dates, etc. If you are looking for an excellent baker, go to her!
---
Reviewed on

10/30/2016
Jennifer S
Crystal Cakes provided both of my daughter's wedding cakes. They were fabulous and every guest commented on how delicious they were. I had people calling the next asking for some leftover cake! Thanks Crystal!
---
Reviewed on

10/30/2016
Shawna R
Absolutely perfect! The bride and groom cakes both looked just like I wanted but better! They tasted amazing too!
---
Reviewed on

10/27/2016
Carolyn M
I ordered a grooms cake from Crystal and she not only made it look just like the picture but it was absolutely delicious as well!!! I ordered chocolate cake with butter pecan filling on one tier and coconut on the other tier. The cake was super moist and the fillings were very... Read More tasty (especially the coconut)!
---
Reviewed on

7/07/2016
Crystal Wedding cakes is by far the best cakes around. Prior to my wedding my guests would ask where I was getting my cake from and when I told them Crystal Wedding cakes they got excited because they know their the best! I only had 2 pieces of cake left over! All of my guest... Read More enjoyed the cake and raved about it. Their cakes melt in your mouth and their fillings are so yummy! My cake was beyond beautiful! They do such a great job decorating. Their staff is super friendly which makes your cake shopping a breeze. I would highly recommend going with Crystal Wedding cakes, you won't regret it!
---
Reviewed on

6/06/2016
Brianna B
AMAZING! The cakes were absolutely perfect. They taste great and looked simply amazing.
---
Reviewed on

4/20/2016
Natalie M
Love Crystal Weddings! They do what they promise and the cake was so delicious! Can't wait to eat the anniversary cake :)
---
Reviewed on

4/20/2016
Katherine D
My cake was fabulous! Everyone said it was too beautiful to cut...until they tasted it. Some people are all four flavors and couldn't decide which was the most delicious! Crystal Weddings did everything I asked for and more. They're the best!!!
---
Reviewed on

4/20/2016
Elizabeth F
Amazing cake!! I did not have to worry about them at all during my wedding. They showed up and took care of business. My cake was beautiful and I can not wait till my first anniversary to eat more!
---
Most Fabulous!
Reviewed on

12/03/2015
Service was fabulous, but nothing compared the most fabulousness of the cake!!! So absolutely stunning, guests thought it was fake. And delicious! Couldn't find a crumb when it was over. Definitely recommend
---
AMAZING
Reviewed on

11/10/2015
Michelle W
My cake was exactly what I wanted and more! It was perfect! The look of the cake was exactly what I wanted! They did an outstanding job on the grooms cake too which was a guitar! The flavor of both the cakes were out of this world! We only had a few pieces of the grooms cake... Read More left when the wedding was over! This place is absolutely amazing and I would highly recommend them!!!
---
Hands Down Best Baker in Louisiana
Reviewed on

1/15/2015
Tiffany C
Her cakes are perfection. Not only did it look amazing the taste was out of this world.
---
Mother of the Bride
Reviewed on

4/18/2013
Sharon P
Crystal and her staff are amazing, and the best cakes EVER, they not just pretty, you can actually eat and enjoy their cakes. We showed them a picture of what we wanted and it was pretty than the Picture taken out of Southern Brides. It was perfection.
---
Beautiful Cake
Reviewed on

2/13/2013
Meagan R
When I got engaged there was no one else other than Crystal that I would have asked to do my cake. Not only did it look amazing, but it was absolutely delicious! We didn't have hardly anything left over.
---
Excellent Service
Reviewed on

1/31/2013
Christine G
This place was no stress! We came in and tried quite a few different flavors of cake, showed them a picture of what we wanted, and they took care of the rest. They delivered the cake more than on time, made sure it wouldn't melt, and the cake was AWESOME. It tasted good too!... Read More They also made the groom's cake to look like an xbox and it was a very proffessional and convincing good job. They even used buttercream instead of fondant for the taste whenever possible.
---
I loved my cake! And, it tasted great, too!
Reviewed on

12/18/2012
Abby G
Crystal and her staff did a wonderful job. The cake arrived at the venue on-time. It was beautiful! The price was reasonable. The cake taste was AMAZING! Go talk to Crystal if you're looking for a cake you'll never forget!
---
Meet The Owner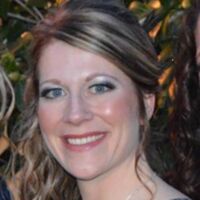 Crystal Williams
Mary Bodreaux and Crystal Williams, a mother/daughter duo, are the owners and operators of Crystal Weddings, a specialty wedding cake design shop. In 1995, I joined my mom and we moved the business to Lafayette. I was born and raised in Lafayette, LA with 1 brother and 1 sister. In 2004 I married my husband and we have 3 beautiful girls. While working along side my mom I realized the love I have for baking and decorating cakes. Being apart of my brides special day and making their dream cakes a reality is something I am very passionate about.