Home

Cute Cakes
About this Vendor
Life is Sweet! Celebrate Tastefully!
Cute Cakes specializes in designer wedding cakes, cupcakes, sculpted cakes and dessert bars for all occasions. Their "from scratch" southern recipes are deliciously unique and will be the perfect ending to your reception meal. Tastings are by appointment only. Two Locations: Escondido, CA and San Diego's Historic Gaslamp
Details
Cake Accessories, Cake Delivery + Setup, Cake Tastings, Groom's Cakes, Cakes + Desserts
Contact Info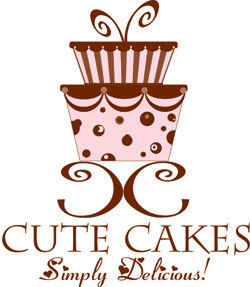 yummy!
Reviewed on

10/16/2013
Candace C
The cake turned out exactly how we wanted it and was delicious! All of our guests commented on how good it was
---
Absolutely amazing cake!
Reviewed on

10/01/2013
Megan M
To start, the tasting was a wonderful experience. They had a folder of information ready for us with our names on it, which was a nice, personal touch. They do a component tasting with the cakes and icing/fillings separately. Everything was very organized - and it all tasted... Read More AMAZING. Their butter creams are the best I've ever had. I didn't have an exact idea of the design but they walked us through different ideas and had a ton of photos to browse with all different designs. The team at Cute Cakes was very easy to work with through out the planning process. We ended up choosing 4 different flavors. And the cake was beyond what I had imagined. It tasted so fresh, and looked beautiful. I'd highly recommend them!!
---
Super tasty!!
Reviewed on

9/02/2013
Rachel K
We found Cute Cakes from http://TheKnot.com for our wedding in July 2013! We chose them because they had a good selection of flavors including basic ones, which we really enjoy. We contacted them via email and it was really easy to book a tasting. We were impressed that they had... Read More a folder with our names and tasting sheets ready to go, it made it really easy to keep track of the samples! We were given small amounts of every cake and frosting that they had. We had a lot of fun sampling and the cakes were very tasty! Although it is a simple choice, we just fell in love with the vanilla cake with raspberry buttercream filling and vanilla buttercream on the outside. Our guests raved about the cake!! We also added a different flavor in the 2nd tier to mix things up. We had marble cake with chocolate buttercream filling! Both flavors were not left on the table for very long!! Jill did a great job going through everything with us and setting up the cake. She was very nice and did a great job on our cake, penguin cake topper, and adding the flowers! My only comment to improve the process is to make sure all of the questions are asked upfront about the cake board color, who is placing flowers and the charge, and ensure it is clear what they are making. We were not asked these questions when we placed our order, but when I called to add a tier Jill asked me at that time and I am sure glad that she did!!! Awesome cakes and we will be back!!! We can't wait to have the top tier on our anniversary!!
---
Reviewed on

4/12/2017
Jennifer C
Our cake was amazing!! We loved the cupcakes as well!!! Thank you for being a big part of our day!!! Hire them!
---
Reviewed on

3/29/2017
Lauren T
We had such a great experience with Cute Cakes for our wedding last summer. They had us into their store for a tasting which was in an adorable room and everything was set up and presented beautifully. Everything tasted amazing and at the end we made on our selections for a... Read More small two-tiered wedding cake and a few dozen mini cupcakes. When they told us the total we were very pleasantly surprised that it was much less than we expected – probably due to the fact that the cake was a simple design, but we still thought they would overcharge simply because it was a wedding cake. On the day everything turned out wonderfully with the cake and cupcakes looking and tasting better than we could have imagined. Definitely recommend them for weddings and other events!
---
Reviewed on

3/24/2017
Morgan C
Terrible experience. Will tell you they can do something they can't. Tasting was great. However the day the cake arrived to my wedding, it was slanted on one side, Looked NOTHING like the photo I sent them. It was mind boggling. We received attitude when we discussed our issues... Read More with the cake after the wedding. Specially Sara is someone I wouldn't recommend working with.
---
Reviewed on

3/21/2017
Mary Kate M
Great work! My caterers provided our wedding with desserts as part of our package, however for additional desserts we went to Cute Cakes for help. They allowed us to do a cake tasting trial to start which was such a fun experience. The ordering process was easy, and they... Read More delivered the products to our venue in a timely manner. We ordered Chocolate covered strawberries with multi chocolate flavors and drizzles to add a little pop to our dessert table. The strawberries were delicious and a perfect touch for a wedding dessert table. The guests loved them! Would def recommend!!
---
Reviewed on

2/25/2017
Ryan B
Cute Cakes created a masterpiece for my wedding without costing me a fortune. The cake tasted amazing and the buttercream exterior looked cleaner than many fondant cakes we looked at.
---
Reviewed on

12/08/2016
Leslie N
Absolutely delicious cake! I am so glad I hired them to bake a cake for my wedding. Not only do they taste delicious but they are exceptionally creative with their designs. Topher was very professional and had a nice One on one cake tasting which addressed all my questions. I... Read More had no worries knowing that my wedding cake was in good hands. I would recommend this place in a heartbeat. I already cannot wait for my when your anniversary so I can order our anniversary cake. Irecommend this place in a heartbeat recommend this place in a heartbeat
---
Reviewed on

11/30/2016
Melissa Y
We hired Cute Cakes for our wedding last month and we are so glad we did! The cake they made was absolutely beautiful and tasted delicious! We highly recommend Cute Cakes!
---
Reviewed on

11/12/2016
Amanda D
Best. Damn. Cake. .... and I don't eat cake! I tried 6 flavors and all were so hard! My initial impression of the cake tasting was really impressive! They set up a sweet table personalized for me and my husband and the whole process and execution was lovely!
---
Reviewed on

10/31/2016
Sarah B
Cute Cakes did a fabulous job on our wedding cake & cupcakes!! The guests raved about the flavors and the dessert table was decorated exactly how we envisioned it. The owner Jill, was so accommodating during our tasting and the staff was incredibly friendly. I can not imagine a... Read More better looking dessert table or a tastier cake!! We can not wait to eat our leftovers on our anniversary! Thank you cute cakes!!
---
Reviewed on

10/27/2016
Samantha E
We worked with the downtown location. Absolutely loved our entire experience with this vendor. Our tasting was fun and delicious! Creating our cake design was very easy and it turned out perfect! It was a beautiful cake (and soooo good)! We also loved working with them so much... Read More that we worked with them for a surprise groom's cake. WOW! It was the shape of my husband's Mach 1 mustang and even had our dog in the window. I have never seen such an impressive cake! So happy to have worked with them through both cakes and the whole process. Very professional and helpful. Highly recommend for any occasion!
---
Reviewed on

10/07/2016
Lynnette B
Our cake was above and beyond our expectations. The flavors were amazing and the actual look of the cake was breath taking. The details of the gum paste flowers were outstanding!
---
Reviewed on

8/25/2016
Hanh N
We loved our wedding cake from Cute Cakes. Sara is a pleasure to work with. She replies promptly and is very helpful. We didn't have any issues during the process or with delivery. The cake looked exactly like the picture I sent. Our guests loved the flavor (strawberry with... Read More vanilla custard and got great compliments. We would definitely recommend them!
---
Reviewed on

6/28/2016
Paige H
We ordered our wedding cupcakes through Cute Cakes and they were a hit! From consultation to the day of, the process was smooth and the cupcakes were delicious! This will definitely not be our last time using Cute Cakes <3
---
Reviewed on

6/13/2016
Marilyn I
We loved our nautical buttercream wedding cake! We had a destination wedding to San Diego, where I grew up, and I was nervous about working with vendors out of state. Cute Cakes was very knowledgeable about what designs would and wouldn't work with the type of materials we... Read More wanted incorporated. They were very personable and made our decision easy. The cake was moist and the two flavors we picked were delicious. I would highly recommend using Cute Cakes as your wedding cake vendor.
---
Reviewed on

3/05/2016
lisa g
Yummy cake , great employees, and gorgeous cakes! I was so happy with everything. Our wedding cake was exactly what I wanted.
---
Reviewed on

3/01/2016
Gabriela G
All the flavors were delicious, the only problem we had was choosing a cake flavor. So many options and amazing designs 💕
---
Reviewed on

1/13/2016
Jenny S
Everything about Cute Cakes was fantastic. During the tasting they gave us actual wedding cake slices that were fresh and delicious (other vendors had given us dried cupcakes to try). While there, we were also fortunate enough to run into the owner who gave us very good design... Read More advice as well. The day of our wedding everything was fabulous. The cake was delivered on time, looked absolutely gorgeous, and tasted delicious - and very fresh (a hard combination to come by, especially since we got married the day after Thanksgiving). I would absolutely recommend Cute Cakes, they did an amazing job - it was definitely worth the price.
---
Reviewed on

1/12/2016
From the cake tasting to the finished product, Cute Cakes was a pleasure to deal with! All of their employees are very friendly and they are able to turn your vision into a reality. We tried 6 different cake flavors at our tasting, and ended up ordering 5 out of the 6 for our... Read More wedding cake and cupcakes because they were all so delicious! We couldn't have been more happy with the process!
---
Reviewed on

1/11/2016
Christina L
My fiancé (at the time) and I had done one other tasting before this one and we were BLOWN away with these people! Their whole staff was super friendly and as soon as we pulled up, they immediately got us a complementary coffee and waters. They have an adorable tasting room in... Read More Escondido too! They had a sign waiting for us that said congratulations and welcoming us too, they just made it very special!! They brought out the cakes already put together with the icing and fillings so we could really experience what it would taste like rather than just having little cupcakes and trying the stuff that way! Every cake was sooooo good though, we could barely narrow it down to three! We ended up going with raspberry strawberry filling with vanilla funfetti cake(they through in the sprinkles special for us to make it look like funfetti), the marbel cake and red velvet cake and we had them in different layers. They also allowed us to try the small desserts and all of them ended up being extremely reasonably priced! We ended up getting a 3 tiered cake and 8 dozen small desserts for 200 dollars less than we were quoted for just a 3 tiered cake at the place we were at before!!! It was such an amazing experience and our cake looked exactly what we asked for and it was beautiful and delicious! In my experience, wedding cakes were never very tasty but every layer of ours and our small desserts were decadent!! You have to go to this place, its amazing and the staff's coordination was on point!!!!
---
Reviewed on

1/02/2016
Lynda H
We booked Cute Cakes for our wedding at the Hilton Garden Inn – Carlsbad Paradise Package. We selected three types of cake for our three tiered cake. All three were great! Especially the carrot cake. We ended up eating all of the cake at the wedding, so we'll be heading back... Read More for our 1 year anniversary to grab another slice.
---
Reviewed on

10/27/2015
Ashley S
From the cake tasting until our wedding day, Cute Cakes far exceeded our expectations! Our cake was exactly how we envisioned it and of course, delicious! The red velvet was definitely our favorite! Thank you so much Cute Cakes!
---
Reviewed on

10/21/2015
Alejandro B
The cake was not only delicious but beautiful! Allie was a great help and very attentive to e-mails. The red velvet was so delicious! Everyone loved it
---