Home

Cynthia's Manhattan Limousine
About this Vendor
Cynthias limo serving central Texas since 1998
Your wedding is a once in a lifetime experience. My service is not just a job, it is and has been my passion since 1998. My goal is to make sure I pay attention to the details, so you don't have to. We offer all types of transportation options so please give us a call. -Cynthia
Details
Rehearsals + Parties, Wedding
Limousine + Sedan, Shuttle Service, Transportation
Contact Info

Reviewed on

5/02/2017
BOB D
While on vacation from Colorado Springs and visiting our daughters home in Round Rock we passed by the Cynthia's Limo office and vehicle depot. Quickly noted the web site address listed on their sign on the way to the airport with the intent of contacting Cynthia's for our... Read More upcoming sons wedding. With our sons wedding rapidly approaching we checked with Ashley and the rest is history. We had a family consisting of 10 members who needed to attend the wedding at the breathtaking canyons of Villa Antonia. We needed the very best in on-time professional service. We had one family member who required additional assistance and Cynthia's Limo went above and beyond and arranged for a golf cart to pick up our special needs family member and deliver safely to the venue. Outstanding kudos to Cynthia's professional team members. The service provided was like the precision and perfection of a military marching band. Cheers and Thanks a Million for an exceptional day and evening of perfection.
---
Impressive service
Reviewed on

9/16/2015
We were very pleased and impressed with the quality of service and our overall experience with Cynthia's for our daughter's wedding. The bridal party and parents arrived to the venue according to plan, and the newlyweds stepped from sendoff into their awaiting chauffeured... Read More getaway car at evening's end. We highly recommend Cynthia's Manhattan Limousine!
---
Did a great job
Reviewed on

9/16/2015
Amanda C
We hired Cynthia's Manhattan Limousine to pick us up in a town car after the reception and drive us to the hotel downtown. They did a great job. They were quick and easy to book, showed up on time at the reception, and the driver had no problems getting us to the hotel. I would... Read More recommend them to other couples looking for reliable transportation.
---
Reviewed on

5/20/2017
carolena s
the best. On time, courteous, professional - everything one would expect. What makes them special is they do more - when one of our guests couldn't start her car when she was returned to it the driver stayed with her, helped get her to another location and did not leave until... Read More assistance had arrived. Use Cynthia's Limo for any and all your events
---
Reviewed on

5/09/2017
Jillian B
Our driver was Dylan and he was great! He arrived to pick us up promptly (about 15 minutes early actually) and was very kind and professional. Cynthia's Manhattan Limousine is wonderful to work with and they have the best prices! Thank you for your fabulous service!
---
Reviewed on

12/20/2016
Hans v
I worked directed with Cynthia (CEO/owner) to book shuttle service for guests of my daughter's wedding which was on a Friday evening. We had a number of guests staying at a hotel about 20 minutes away from the wedding venue and wanted to make sure transportation was available... Read More for anyone not wanting to drive after the reception. Initially, we planned to use the 14 seat Mercedes Sprinter (very nice!) which was perfect. However, a couple of hours before we expected the service to begin, Cynthia called to apologize to say she was having a slight problem and would not be able to send the Sprinter. To make up for it, she sent TWO limos; a 10 seat Stretch and the GMC Yukon (seats 7)! On top of that, she offered a $130 reduction in price for the "inconvenience"! Our drivers, Rob and Mike were friendly and professional; they took great care of our guests and the service they provided added a touch of class to the for entire wedding party. Cynthia's Manhattan Limousine did an outstanding job and can I highly recommend their services!
---
Reviewed on

12/05/2016
Laura G
The perfect fit! Cynthia's was easy to work with and highly professional. They made our wedding day so easy. Communication was also great. I highly recommend! Thank you, Cynthia's!
---
Reviewed on

9/21/2016
Brad U
Cynthia's Manhattan Limousine was fantastic to work with. Cynthia and Ashley were very helpful throughout the process. We reserved a bus for our son's and his fiancé's wedding rehearsal dinner. The bus needed to make pick ups for us at two locations and then make multiple... Read More trips back from downtown Austin to bring people back to the two locations as some of our party stayed later than others. The bus and driver she sent were outstanding! We had a large group and have continued to receive multiple compliments from those who attended! We would recommend Cynthia's Manhattan Limousine to anyone!
---
Reviewed on

9/10/2016
Robin
I can not say enough about the level of service, professionalism, and quality of the vehicles....it is outstanding! We have used Cynthia's Manhattan Limousine for years and will continue to do so for many more!!! My son got married this past April.....long story short,... Read More Cynthia's came in and saved the day! The original company the venue contracted with decided to stand up the venue and my son at the last moment, but that turned out to be only a small hiccup because of Cynthia. Needless to say we can't thank her and her wonderful driver Robert enough! Our family highly recommends Cynthia's Manhattan Limousine for any of your special events....weddings, bachelor/bachelorette parties, wine/brewery tours or a simple shuttle to the airport, no matter the case you will not be disappointed!
---
Reviewed on

7/28/2016
We had a wonderful experience using Cynthias Limousine! The driver was very courteous and prompt. I would recommend her limousines very clean and so comfortable!
---
Reviewed on

7/14/2016
Angela C
At first, we decided to not provide any shuttle services to our guests because the price was just a gouge to our pockets but Cynthia offered us an unbeatable price for a 56 passenger bus for our guests and split limo services for the bridal party! She was very flexible with a... Read More few last minute changes to our original services at no extra charge! I had a LOT of questions but Cynthia and Ashley answered them in detail! The day of, I received a notification email of who our limo driver was, and he was great and very accommodating all day! I did not receive a notification on who the shuttle bus driver was. Note: The limo service was through Cynthia's Manhattan Limo but the shuttle (which typically always are) was outsourced from a company Cynthia has used or typically uses for that bus size. Based on our guests feedback, the shuttle ride out to the venue was excellent and very fun, but there were issues with the ride back to the hotel. Our fun bunch was singing songs together on the ride back to the hotel (45 minute ride) and they were all singing songs and the female driver turned the music up so loud none of the guests could talk to each other and our guests were yelling loudly asking her to turn the music down because it was hurting their ears. Unfortunately, she did not turn the music down. My mother and step father, who were on the bus, had a few words for her at the end thinking maybe she misunderstood a song request but the driver was very very rude to them which proved this driver did not want to deal with 56 guests and she must have had something personally happen to her prior to the return back to the hotel. Our guests arrived safely back to the hotel, but the comfort of their ride back was very unpleasant and uncomfortable. Cynthia is very passionate about her company and we discussed the above. She did take this complaint into consideration and will modify future shuttle bus services to make sure this doesn't happen again.
---
Reviewed on

5/28/2016
Lori G
Cynthia's Manhattan Limos were so professional and prompt. They made our special day amazing. Great prices and great service. Our driver was nice. We would highly recommend them. Lori & Mike Espinoza
---
Reviewed on

5/03/2016
Lauren W
Highly recommend...our driver Debbie was great, as was everyone to deal with at Cynthia's. Great drivers and transportation!
---
Reviewed on

5/03/2016
My wife and I recently use Cynthia's Limo service for our son's wedding in Austin. From Houston, I checked many limo services online and stumbled onto Cynthia's website. Out of about 8 different companies, only 2 responded, but didn't offer much since it was prom week. Then... Read More Cynthia contacted me and offered me an awesome deal since I was on a tight budget and tight on time. They were very courteous, professional and helped with anything we needed, even stopping for a bottle of Champagne on the way to the venue. Cynthia's drivers Carl and Dylan were very polite, considerate and prompt and the limo was not just clean, but luxurious and comfy. I would definitely recommend Cynthia's for any special occasion, corporate event or any family event.
---
Reviewed on

5/02/2016
Kalyn M
They were great! Very easy to work with. Most important, the bus we reserved showed up on time. I would recommend their services.
---
Reviewed on

4/30/2016
Rebecca V
Cynthia's limo helped me end my wedding night in style. Our chauffer was very professional and courteous. He helped navigate our limo down steep hills at our venue which I've been told some limo companies cannot accomplish. Cynthia's limo has a great reputation in the wedding... Read More community and I can see why.
---
Reviewed on

4/21/2016
Matt G
Cynthia's staff was great! We hired both a coach bus for passengers and a limo for the wedding party. From comparisons from different companies, it seemed like reasonable prices. There were a few delays getting calls back at the beginning, but once we had the confirmations in... Read More place, everything went flawlessly. I wound up running behind schedule on my wedding day, and I called only a few hours before pick-up time to ask if they could make changes to my itinerary. They were so understanding and flexible! They called the driver and called me back within minutes to confirm the changes. (For a stressed out bride on her wedding day, it was incredibly reassuring!) The driver was great, as well. He was so kind and looked out for my husband and I the whole time. Highly recommended!
---
Reviewed on

2/05/2016
Quynh-Nhi N
Excellent service, very responsive. Would absolutely recommend!
---
Reviewed on

9/27/2015
I spaced on getting a "getaway" car until right before the wedding. Cynthia was so nice on the phone and so helpful in making the arrangements which fit what the bride and I wanted. We chose the black Lincoln to ride back to our hotel. The driver arrived 30 minutes before our... Read More departure so our stuff could get packed before our ceremony ended, and we were able to get instructions on how to enter the car (bride enter's closest door, groom closes door, gets in on other side and driver closes that door and then we drive off). He made sure to ask if we wanted to have photos prior to leaving, and had water waiting for us when we drove away. We needed it after all that dancing and photo taking! The drive was smooth and everything we could have asked for- thank you Cynthia!
---
Our Special Day
Reviewed on

9/27/2015
Thank you will never be enough. The surprise was just perfect,and the beautiful White Limo took all of our breath away. Cynthia thank you for a perfect day.:)
---
Great Service
Reviewed on

9/25/2015
I'm glad we picked Cynthias Manhattan Limousine for all our transportation. The drivers were all professionals! We definitely recommend her service.
---
Excellent Service
Reviewed on

9/25/2015
My wedding had tons of "moving parts". I have to say that having Cynthia's Manhattan Limousine handle all the transportation needs was the one of the best decisions we made! The communication from her office staff was excellent and her drivers were all professionals. It made my... Read More life so much easier!!!
---
Reviewed on

9/22/2015
Meggie B
Cynthia's Manhattan Limousine did a great job getting us from our venue to our hotel on our wedding night. Our driver was timely and extremely friendly. The SUV was spotless. So glad I decided to go with a transport service after the wedding. Well worth it. Cynthia's did... Read More not disappoint!!! Highly recommend!
---
Transported 90 Guests to/from Wedding
Reviewed on

9/04/2015
Rebekah S
The buses were great. No drunk driving for our friends!
---
Cindy
Reviewed on

9/03/2015
I have used Cynthia's Manhattan Limousine for my daughter's wedding and my son's wedding. The service they provide is very professional. They were punctual, friendly, and willing to go the extra mile to make everything perfect. I highly recommend them and would definitely use... Read More them again!
---
Meet The Owner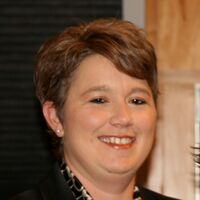 Cynthia Karkoska
Austin's only certified woman owned limousine service for over 18 yrs. I love what I do and especially Weddings. We pay attention to the details so your day can go smoothly.