Home

Danada House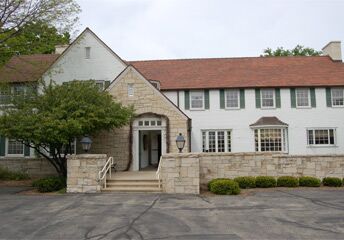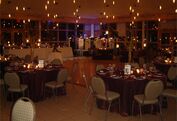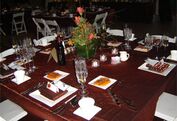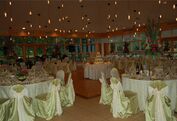 About this Vendor
Experience the elegance of Danada House and Atrium for your next special occasion. Conveniently located in the natural setting of the Danada Forest Preserve, Danada House is a perfect location for corporate dinners, picnics, seminars, fund raisers, family gatherings, wedding receptions and ceremonies.
Amenities + Details
Amenities
Handicap Accessible

Indoor

Reception Area
For more details about amenities, please message the Venue.
Bar + Drinks, Food + Catering, Rentals + Equipment, Service Staff
Contact Info
3 S 501 Naperville Rd, Wheaton, IL
Beautiful!
Reviewed on

4/06/2014
Maggie B
Danada house is a gorgeous place to have your wedding reception. We wanted to stay away from the typical ballroom and we couldn't have been happier. The people there are very nice. You do have to hire a caterer. The price for the rental of the space is a bit pricey, I thought,... Read More but it is amazing. The twinkle lights are so romantic and the floor to ceiling glass windows is exactly what I wanted. It was perfect and so many people from our wedding said it was beautiful. It has a vintage vibe in the house section which is right up my alley so I was very pleased. You do have to pay extra for a coat check and use of the fireplace.
---
Amazingly Special!
Reviewed on

12/05/2013
Marianne E
The Danada House was the perfect venue for our special day. Everyone commented on how unique and beautiful everything was. Both cocktail hour in the house, and the dinner and dancing in the atrium were amazing. The atmosphere really set the tone for our wedding. The... Read More coordinators were accommodating throughout the whole planning process, and through the whole evening. The coat check attendants were helpful and friendly, their day-of coordinators helped set up and break down everything, and they even lit the fireplace for us! It was an event to remember because of the setting!!!
---
Perfect Venue
Reviewed on

9/20/2013
Angela B
My guests lived this venue! The outdoor scenery is beautiful, the atrium is amazing, and the staff are great to work with. No complaints
---
Horrible
Reviewed on

6/09/2015
Jenny W
If you want to get married on a Saturday within the next two years... Good luck! The lady who gave us a tour was rude to us and seemed annoyed with any question I had. She knew before we met that I was looking for a Saturday, she scoffed at me when I pulled up our email... Read More conversations. This place would get a one in my book if the grounds weren't so beautiful.
---
Winter Wedding
Reviewed on

1/25/2015
Christine B
This is a beautiful venue. Since my wedding was in the winter, all activities were indoors. During the month of December, the house is decorated in Christmas/winter theme. I stayed away from a Christmas theme for my wedding, but the trees and greenery were a nice touch (and... Read More helped decrease cost in decorations) by the Danada House. My ceremony was in the atrium with the shades placed to block part of the room/dance floor. I thought it was going to look cheap, but you do not even notice them. The lights and windows of the atrium are beautiful, and looked amazing for my night winter wedding. The ceremony to cocktail hour to reception transition was seamless. I had about 150 guests and it did not feel crowded in the house. The bridal suite was a nice escape spot and had plenty of room for everyone to get ready (top floor with several rooms - for the bridesmaids and groomsmen). Also, it was nice spot for pre-wedding photos. The day of our wedding the staff was very helpful with set-up, clean-up, and keeping the bride and groom from worrying about details. The staff also assisted the planning the set-up of the ceremony, completing the rehearsal, and making recommendations on vendors. It was a perfect wedding.
---
Terrible location
Reviewed on

12/16/2014
This location was a disaster. First off I was a guest at a wedding there. The venue looked nice to the eye, great ambiance. The ceremony was in the same hall as the reception. They divided the room with shutters. The ceremony was very nice. After the 10 min ceremony the... Read More workers herded us out of the hall because they had to set up the reception. Totally understandable. We were ushered into the living room area, dining room area and solarium area. 150 people in these three rooms. The couple offered coffee and tea, nice change. The reception was to begin at 7pm, reasonable. The areas I mentioned had 3 round tables to sit at. 24 seats for 150 guests to stand and wait for the hall to open in a room sized for maybe 50 comfortably. There was no water offered just hot beverages, with all these people crammed in these rooms with no windows to open and to add the people managing the reception were 45 mins late to let us in to the hall. Then this was the only fault the couple made, they then set up a receiving line at the end of a 50 yard corridor. So now that we have been standing on our feet for one hour and forty five minutes we have to wait in a line of 150 people to get to the reception. I was received finally by 9pm at which time all I wanted was a seat and a glass of water. The remainder of the of the reception was nice. Until the bar staff was cutting people off and counting how many beverages you were having. Well after nothing to drink for 3 hours, people might be thirsty. So if you are planning on having your wedding here plan on poor management, no hospitality and judgmental staff to keep you from having a good time. I would never recommend this location to a wedding party I wish to attend.
---
Perfect
Reviewed on

11/03/2014
Richard O
As soon as my wife and I checked out Danada House we knew that was the place for our reception. We had decided on a destination wedding and "at-home" reception, but we knew if the destination wouldn't work out, a wedding at Danada would have been a perfect back up.... Read More Everyone at Danada is very nice and take personal care to ensure your day is special. The price is far more reasonable than any hotel reception hall, and WAY more charming!
---
Perfection
Reviewed on

7/22/2014
Gina P
Danada House was the perfect venue for our wedding!The gardens were perfect for pictures, the size was perfect for our wedding of 200, and the people were easy to work with. I don't know of another venue or bride that has been this happy with a venue.
---
AMAZING PLACE TO TIE THE KNOT!
Reviewed on

7/03/2014
Melissa K
Danada House is THE place to get married in the west Chicago suburbs. Their venue is one of a kind, offering natural beauty, seclusion and a lot of freedom to personalize the space. When you drive in, it's like entering a world of your own—you almost forget you're in the middle... Read More of a suburb. It's wonderful that your party is the only one the grounds so you don't have to compete with other weddings like you would at a banquet hall. Many of my June 20, 2014 wedding guests had never been to Danada and raved about how beautiful the wedding was. The best part is you don't have to break the bank with decorations because the space is so beautiful on its own. For our outdoor ceremony, we had four lanterns sitting on pillars and rose petals down the aisle and it was gorgeous. There are also a ton of different locations on the grounds for your pictures. I can't wait to see all the unique shots that we'll have… some even include horses! The service at Danada is also exceptional. Jill is great to work with—she's very organized responsive and answered many of my questions. Danada does book out very quickly so if you're considering this venue, I recommend you visit as soon as possible to try to secure a date. Thank you so much for making my day so special!
---
Beautiful
Reviewed on

7/02/2014
Megan M
The Danada House staff was wonderful very helpful at my wedding the past Sunday(6/29/14) they were right on the pathway with the ring bearer and flower girl to tell them when to go towards the arch it was very pleasent knowing I have help there and not having to stress out!... Read More Loved everything they did for our day!!
---
Beautiful, unique venue
Reviewed on

6/20/2014
Manisha
We were searching for a venue to host a wedding combining Indian, Jewish, and American traditions. We wanted a place that could accommodate over 200 guests, but still had character, was easy for local guests to drive to, as well as have hotel options near by for out-of-town... Read More guests. Danada was a wonderful choice. We initially were hoping to have Indian food catered, but eventually decided to go with one of the preapproved caterers accustomed to Danada. My Chef catered and did an amazing job. We were able to utilize the whole house and grounds for the day. This allowed for the wedding party to get ready in the suites upstairs, have the ceremony outdoors, the cocktail hour on the deck, a conversation and slideshow viewing area in the library, a separate dessert room, and the reception and dancing in the beautiful atrium. The venue was definitely worth the price. The only warning I would give is we did book it 1.5 years in advance!
---
Fantastic!
Reviewed on

9/13/2013
Suna A
This was an amazing venue - beautiful, and the people there helped us every step of the way. Jill was available, friendly, and helped make things as smooth as possible both before and during the wedding. The only downside is that they're so busy, it's hard to get in there for... Read More a rehearsal at a time that works for the whole wedding party.
---
Amazing Day!!
Reviewed on

7/23/2013
Allyce H
My husband and I were just married here on July 13th. Everything was so beautiful and my guests all said it was the best venue they've ever been to. Takes a little extra effort since you need to bring in your own caterer and everything but the grounds of the house are so... Read More beautiful that it is all worth it. There are multiple spots to have outdoor ceremonies, not sure why it says no to that in the description, but we had ours right by the house. The aisle is brick and the 'grass' where the chairs go is AstroTurf so no one sinks in with their heels on. So many beautiful places to take pictures and the reception room is the most beautiful room I've ever seen! You get the venue from 4-12 with 2 hours of set up and an hour of break down that makes your event last from 6-11. I would definitely recommend paying for the extra hour before and after for extra set up time and party time. I didn't have extra set up time and it felt pretty rushed. My husband and I absolutely loved everything about this place!!!
---
Melissa & Joe
Reviewed on

7/17/2013
Melissa B
We had a Mid June Wedding. Everything was perfect. The gardens were stunning. The house the atrium. I just got my photos back and everything was just so beautiful. Highly Recommend
---
Our Perfect Wedding Day!
Reviewed on

7/09/2013
Michelle M
From the moment I stepped foot into Danada House, I was blown away. Every room you step into is more gorgeous than the next. The grounds are perfectly kept and there is so much privacy. Jill and Kathy are extraordinary to work with. Thanks for a wonderful experience!
---
vendor
Reviewed on

7/09/2013
Samantha S
Danada house was beautiful and everyone is still talking about it
---
Absolutely enchanting!!!
Reviewed on

6/09/2013
Lauren A
It looked and felt like a dream wedding because the venue is so beautiful inside and out! The gardens are incredible and the inside is so chic! My husband and I absolutely LOVED having our wedding here!
---
Great Venue
Reviewed on

6/07/2013
Alison K
We loved Danada House for our wedding ceremony and reception. The grounds are breathtaking, there was a back-up plan in case of rain (which we unfortunately needed), and the staff were wonderful to work with!
---
Dream Wedding Venue
Reviewed on

6/06/2013
Meredith F
Having my wedding at Danada House turned all of my wedding dreams into realities. The grounds and gardens are absolutely gorgeous and offered so many amazing photo locations, and provided the perfect place for my outdoor ceremony. The spacious house is just wonderful and... Read More provided an ideal place for me and my entire bridal party to "beautify" and prepare for the day, as well as serve as the location for the cocktails. And the recently-added atrium was just the most beautiful reception location. The floor-to-ceiling windows and hanging lights made my reception truly magical! And working with the Danada House staff and preferred vendors was everything I could have hoped for. Everything went so smoothly and perfectly, and everyone was so friendly, helpful, and professional throughout the entire process. Danada House truly made my wedding a day to remember!
---
The Perfect Setting
Reviewed on

1/25/2013
Sherry G
When we visited Danada House we fell in love with the intimate feel of this historic house on the grounds of the DuPage Forest Preserve. It was the summer home of well-known philanthropists Dan and Ada Rice. We were planning a small, intimate wedding so we only rented the house.... Read More Larger groups can also rent the large atrium addition off the back of the house. We chose to have our wedding ceremony in the Library of the house which had built-in bookshelves and a fireplace. The fireplace in the library is a non-working one so I chose to place a grouping of candles and greenery inside. The ceremony was immediately followed by a cocktail hour hosted on the two enclosed porches. (We had a December 30th wedding and the porches were heated.) The views from the porches were beautiful in the winter! We even had a family of deer wander into the lawn area right before the ceremony started. We had the bar setup in the original Dining Room of the house which is right off the kitchen, and we had our main dinner served in the Living Room which had wood floors and a beautiful large fireplace. For only $25 extra we had the staff keep a real fire going in the fireplace. The entrance hall was a very welcoming area for our guests and we were able to place personal photos and items on the foyer tables. There is also a beautiful staircase that goes upstairs to the bridal suite and the grooms room. The bridal suite was so wonderful and spacious. I had a view out the front of the house from upstairs and was able to see our guests arriving. Once everyone was settled into the library we made our entrance for the ceremony. There was plenty of space for everything that we wanted to do, and our guests loved this venue. It felt homey but elegant. Very personal feeling! I chose to decorate it in a romantic/vintage style with plenty of candles (which all must be enclosed per house rules) and red roses. The house itself was decorated for the holidays and it made for a very festive feel. They had lighted greenery on both fireplace mantles and on the edges of all the porch windows. There was also lighted greenery going up the railing of the staircase. There were two Christmas trees that were tastefully decorated plus indoor and outdoor wreaths. All in all, I was so pleased with this venue. The staff was great to work with and on the day of the wedding, the woman that assisted with our event was more than willing to make a few last minute adjustments to the setup. I would highly recommend this venue if you are looking for a unique setting for your wedding.
---
Excellent Location
Reviewed on

1/21/2013
Tamekia H
Booking the Danada House was simple and the location was beautiful. The staff is friendly and helpful. The decorations around the house and atrium made our day after Christmas wedding reception photos simply gorgeous!
---
The MOST wonderful place on earth.
Reviewed on

1/01/2013
Katie M
I truly cannot tell you how much I loved Danada and how wonderful everyone was that worked there. I went to numerous places looking for a place to have my wedding. Danada House was the only place that I walked into and just new that is where I wanted my wedding. It is a... Read More beautiful unique location. I was super impressed by how down to earth and outgoing Jill, Kathy, and everyone that works at Danada were. They were so sweet and accommodating. It was a warm place that made myself and my guests feel at home. I really loved it and am so grateful for the wonderful people that work there. I would absolutely recommend it and look forward to returning their with my husband to walk around the grounds and reminisce about how great it was. It also was very affordable. I really really love this place now. I felt like I had my wedding at my own home. It was beautiful. Thanks Danada!
---
Bride
Reviewed on

12/14/2012
Candace R
All our guests loved the scenery!!
---
Beautiful Setting and the only Bride for Miles
Reviewed on

9/03/2012
Ashley k
Danada House when above and beyond my expectations for a wedding venue. The grounds are perfectly kept up and I was able to work directly with Jill the event coordinator. Other than her only working until 2pm everyday (therefore we were only allowed a rehearsal lunch not... Read More dinner), she was very nice and accommodating. They have their own tables and chairs of different sizes so there is no need to rent anything extra. The house had a great place to get ready in before the ceremony that was private and secluded. Another great plus was the fact that we could choose our own caterer. We were able to pick a local caterer that was more in our price range as opposed to one that will jack up the price because you are forced to use the one in-house. Our wedding also included a horse-drawn carriage which was easily accommodated by the venue since there is an equestrian center on the grounds. One of the selling points for at Danada House was the fact that we could have the entire wedding indoors if it rained. Being that the wedding was in Chicago, the weather is very unpredictable so being able to have the wedding in the beautiful glass atrium as a back up was very comforting to know. But since we had beautiful weather that day we were able to have the ceremony in one of their many garden locations on the grounds. It is also worth mentioning that Danada is on a forrest preserve so there were no sparklers for our getaway allowed. They also had other rules, like tea light rules (we used battery operated), no colored rose petals allowed in the atrium, no rice and no smoking on the deck. On the positive side, unlike many reception halls, you are the only wedding going on at that time on the grounds. They only do two weddings a day. One in the morning and one in the evening. So you feel very special and important. Also the Danada House is conveniently located to MANY nearby hotels for out of town guests. Some hotels will even offer a shuttle to and from Danada House. Overall, the Danada House offers a lot to the picky Bride like myself. They are more than willing to work with you and give you advice for has worked in the past. They make sure that your day is all about you and your new spouse.
---
Danada House is wonderful
Reviewed on

8/23/2012
Valerie B
This was a wonderful place to get married. The house and the grounds were absolutely beautiful!
---
Send Message