Home

Daniel Doke Photography
About this Vendor
Nationaly Award Winning Photographer
Contact Info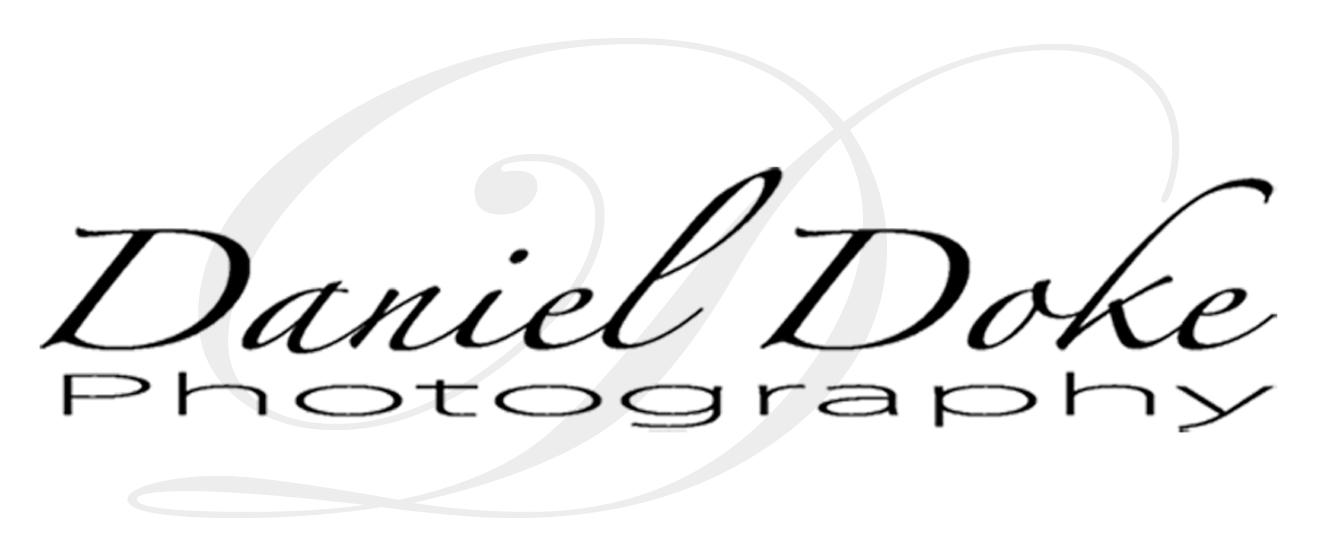 North Reading, MA
Serving New England & Beyond
Phenomenal
Reviewed on

11/04/2014
Tracy L
Our wedding was July 19, 2014 at Four Oaks Country Club in Dracut. We hired Paul Streeter from Daniel Doke Photography. Paul made planning our wedding photos carefree and easy. We met with him prior to the wedding and discussed our style. We mentioned wanting a lot of candid shots and not too many posed/cliché shots. Paul certainly delivered. Our pictures are AMAZING. Paul was scheduled for 7 hours total. He arrived at my house at 3:30 and got right to work taking photos of all of the essentials and "getting ready" pictures. His assistant was at our venue taking key photos there and taking some pictures with the guys. Every moment of our ceremony and reception was captured with perfection. Paul was even there for our last dance! We have received a preview of our wedding album and it looks great. We are given options to make any necessary edits. I really doubt we will need to though. In my opinion, your photographer is one of the key elements to your wedding. When the night is over - the pictures are all you have left to remember a night that flies by so quickly. Be sure to hire someone like Paul. He did a phenomenal job! Thanks Paul!
---
Great photography
Reviewed on

1/26/2014
Beth C
We used Paul from Daniel Doke Photography and I absolutely loved him since the moment we met! Paul was very personable and really listened to what I said, and knew exactly what we were looking for. Paul was great from our engagement shoot to our wedding day and took some beautiful photos. Highly recommended!
---
Paul Streeter= Amazing!
Reviewed on

12/17/2013
Erica H
Book. Paul. Streeter. He is amazing. He is so good with people, funny, honest and knows his business well. I will be using him again, that's for sure!
---
July Wedding
Reviewed on

8/22/2013
Andrea S
We used Zac from Daniel Doke Photography! He was AMAZING! My photos from my wedding to look at came back in 3 weeks (which is SUPER fast)! I LOVE all of the photos, the lighting is great, he is very professional and knows just where to take the photos, and I was overall just SOO happy with everything! I can't say enough about Daniel Doke and his staff! GREAT PLACE ! If you want top notch photos, please get Daniel or Zac!
---
Just got our proofs!
Reviewed on

12/26/2012
Melissa V
Just got my proofs, the ones that are good are amazing!! the ones that are not good, have people with their eyes closed :) He will get a genuine smile out of people sometimes at his own expense. He did a great job. I will update after I pick my pictures, and get the book back.
---
March 2012
Reviewed on

4/10/2012
Jessica G
I was sent Jeff from Dan Doke as part of the package my venue offered. He was polite, professional and very well prepared. We had a unique wedding and he did a great job being out of the way but suggesting great options.
---
AMAZING photraghpy
Reviewed on

12/19/2011
Ashley C
Dan was an absolutely amazing photographer. This guy definitely knows what he's doing. My pictures were of the utmost importance for me, as it was the only living memory we would have of the day. He really made it worth it. From the second he showed up at the house, he just started clicking. I was nervous that it was going to be very posey, which is what I didn't want... but he did a lot of candids, and only some poses. He also was never in the way while we were getting ready, and just took pictures. He didn't keep saying "ok, what do you want to do now"... thats not what I wanted. I had enough to worry about! He even stayed an extra half an hour to make sure we got pictures with my husbands grandmother, who left the church early by accident when we were taking family photos. I will say that we got Dan through the Winter Wonderland package at Promises to Keep, so I am not positive how much he charges for his normal rate.... but this guys is so good, you can't put a price on it!
---
Lacasse Wedding
Reviewed on

9/10/2011
Colleen H
Paul and Zac from Daniel Doke photography were amazing to work with. They were prompt to get to me on all my emails and concerns. Paul shot our engagement photos and Zac did our wedding. Paul was extremely nice and his pictures were great. Zac was amazing at the wedding, he was fast and very professional. He even gave me a few pointers to help get thru the ceremony.I would definetly recommend them to couples looking for great service and amazing photos.
---
Paul Streeter
Reviewed on

7/26/2011
April A
We used Paul Streeter for our wedding from Daniel Doke and Parkstreet Photographers. He was awesome! He made sure we got everything we wanted for pictures, he asked for out input on alot of what he did and was so nice! He wasn't in your face at all, it was like he wasn't even there during the ceremony! We would recommend Paul for any of our friends and family!
---
Fabulous
Reviewed on

2/28/2011
Jessica C
Jeff from Daniel Doke took the photographs at my wedding. They were great!
---
LOVED WORKING WITH HIM!!
Reviewed on

12/02/2010
Teresa D
I really enjoyed working with Dan and his team both throughout the planning process and on the day of the wedding. He is really fun and easy going. My whole bridal party loved him. I can't wait to see my pictures. I just know they're going to be FANTASTIC.
---
Couldn't have asked for anything better!!
Reviewed on

11/16/2010
Michelle B
I got the least expensive photographer, Jim Shelis, who with the Wedding Album and rights to ALL my pictures, cost a total of $2,500. Jim gave myself and my husband a sneak peek of some shots that he took of us and my jaw almost hit the floor-they were amazing. I always cant stand the way I look in pictures but in his, I looked good - maybe even great..I'll admit it, afterall, it was my day =) Guests even commented on how he seemed to be there for all of those tiny little moments that would make great pictures-aside from the general stuff. I haven't yet seen the final pictures yet, however I can honestly say that Jim's package is a great value. He is a great and talented photographer, and those who want to go with Dan Doke but don't have the money to pay for him should definitely look into Jim. I am 100% happy with my choice and can't wait to see the final product.
---
Impressed
Reviewed on

11/02/2010
Karie D
We chose this studio b/c of their artistic flare and creative use of light. The team was very accommodating to us and gave a great deal for multiple days of shooting. We haven't received the picts. back yet but we were very impressed with the amount of pictures taken. We were hoping for a little more time with the creative shots, but the weather was not our friend and it limited what could be done. Overall we are very happy with this studio. We plan on going back to them for future family portraits.
---
Dan Doke - The Best
Reviewed on

10/03/2010
Viola G
Dan Doke is amazing. He is nice, talented and his work will do you in. Choosing Dan was one of the best decisions we made for our wedding. After all, when it is all over, you only have the pictures left. I would highly recommend him. Dan is a bit pricey, but worth every penny.
---
fabulous so far!
Reviewed on

9/14/2010
Debbie B
I got married a month ago and haven't gotten my pictures yet (which I think is typical), but I am very happy so far and expect beautiful pictures. I used Cyndi and she came with an assistant, Karla. They were both very sweet, very professional, totally unobtrusive, and sure to get any shots that were important to me (groups of family, groups of friends, various dances, etc). If the photos come out like I'm expecting they will, I'll be ecstatic!
---
Amazing photographer!
Reviewed on

8/10/2010
Lindsey T
Our photographer was Paul! He was excellent! He was friendly, professional and a great photographer!
---
Terrible never ending experiencce
Reviewed on

5/17/2010
Gena P
I chose Dan Doke photography because of all the wonderful reviews I had read about his studio and his staff. Reviews can be quite deceiving. At first we thought that we lucked out. Dan was our photographer, and up until the wedding, everything had gone splendid. We had talked about what our expectations were picture wise so we thought we were all set. Boy were we wrong. We ended up with 4000 pictures most of which were out of focus, blurry, too dark, too bright, or low quality. Several years later and we still don't have our album because of careless mistakes. Lots of mis-communication has continued to sum up the issues that we continue to have. Many of our friends have also used him and have complained that he is snap happy, does not focus on great group shots, cannot organize groups to look professional, and is too rushed. The only thing that I can say that is positive is that we ended up with a few good artsy pictures. He is great with editing. This is Dan's strength, not wedding photography!!! Consumer's be ware.
---
Review for Daniel Doke Photography
Reviewed on

5/10/2010
Kimberly G
Zac from Daniek Doke was very easy to work with. I explained to him what I was looking for with pictures, ans he was able to provide us with exactly what we wanted. He made our whole family & wedding party feel very comfotrable!;Daniel Doke was a little expensive, but very worth the pictures that will last a lifetime!
---
Review for Daniel Doke Photography
Reviewed on

5/10/2010
Leslie W
He was awesome.. He might be a little more expensive than the other guy, but I'm a firm believer in you get what you pay for
---
Review for Daniel Doke Photography
Reviewed on

5/10/2010
Kathryn W
The pictue quality was great. Very understanding with album changes. Their albums are very high quality, we get many compliments.;Our photographer was very short, so many of the pictures weren't at flattering angles. Also, the first few pictures of people walking down the aisles and the one picture of our first kiss were blurry, so I think he may not have been as prepared as he should have been.
---
Review for Daniel Doke Photography
Reviewed on

5/10/2010
Patti L
Easy going. Not in your face. Hardly new he was there at the reception.
---
Review for Daniel Doke Photography
Reviewed on

5/10/2010
Tracy R
They are an amazing group to work with. Every member of his staff is great to work with. No matter how silly a question I had they had an answer for everything. Every time someone looks at my book as soon as they open the first page they always have the same reaction, 'oh my god, I have never seen a book like this.' I recommend them to everyone that sees my book.
---
Review for Daniel Doke Photography
Reviewed on

5/10/2010
Maria E
He was great to work with - very responsive to our needs and requests - excellent photography - very professional. enough staff to be in many places at once. Quality of work is one of the best.;Overall, I have no major complaints other than communication after the wedding as to when our proofs were ready for review,etc. Nothing related to the quality of the work. He is an outstanding photographer
---
Review for Daniel Doke Photography
Reviewed on

5/10/2010
Amy T
Dan not only focused on the people at our wedding but all of the details. He captured every aspect of our day. He was extremely easy to work with and kept everything moving quickly. I would not have changed one thing.
---
Review for Daniel Doke Photography
Reviewed on

5/10/2010
Robyn S
We got special permits from the Preservation Society to go out during the day to several mansions and gardens to do a bride and groom photoshoot. Dan was so much fun to work with and found such creative angles and lighting for our pictures. Since we did this during the day, at the actual wedding all that had to be done is family and party portraits and we had the night to enjoy our wedding instead of worrying about the perfect bride/groom portrait.
---
Send Message