Home

Davians Catering & Events
Book Your Wedding with Davians Catering & Events
---
A BALLROOM IN MENOMONEE FALLS, WI
About Us
Located in Menomonee Falls, Wisconsin and serving the greater Milwaukee area, Davians Event and Conference Center has been a recognized caterer and host of special events for more than 60 years. Diverse in its capacity to provide services to customers, Davians is also a coffee and vending company, a corporate café, a restaurant and prepares and home-delivers meals to more than 1,000 seniors. Brides and grooms can use Davians diverse experience to their advantage as they plan their celebration. Davians will caterer special events from picnics to elegant receptions. Davians catering repertoire is extensive.
Davians provides wedding venues to brides and grooms via their full service Menomonee Falls Event & Conference Center. Both indoor and outdoor areas are available to couples that wish a combination of venues. Spaces are flexible and may be sized to accommodate weddings and receptions of dozens or hundreds.
The Banquet Room: Davians Banquet Room is beautifully appointed and filled with natural light from expansive windows. Lovely shaded chandeliers are suspended on brass chains and provide pools of light throughout the space. Sophisticated decor is available for both receptions and ceremonies. White floor-length table linens and full chair covers provide a pristine atmosphere for an elegant event. Davians Banquet Room can be set to accommodate up to 315 guests.
Davians' Outdoor Gazebo: Davians' Outdoor Gazebo, located adjacent to the Event Center, is a lovely open air space complete with beautiful landscaping. The lawn surrounding the gazebo may be set with chairs and decorations if desired. A wooden arch at the opposite end of the lawn provides a point of entrance for the brides' walk to meet her groom. The Gazebo will accommodate several hundred wedding guests. If weather is uncooperative an indoor archway can be set for the ceremony in Davians' Event Center.
Davians features an experienced Creative Events Team that will assist the couple with every detail of their celebration. Hundreds of brides, grooms and their guests provide testimony to the impeccable service and the professional manner of the Davians team. Exceptional menus, superb service and attentive staff all add up to Davians as an excellent choice for the discerning bride and groom.
What You Should Know
Davians is a full service caterer and special events host. All food and alcohol are provided by Davians. A bartender and servers will be provided. The couple may choose an open or cash bar. Davians employs approximately 200 staff; this fact ensures all events will receive superb service. Davians is a "from scratch" caterer. All menu items are made fresh daily, from local ingredients, in the Menomonee Falls culinary center.
Davians provides all china, glassware, tables, linens and accessories as a component of the wedding agreement. Complete lighting, sound system and audio/visual equipment are located in the banquet hall. All set up and take down tasks are included.
The bride and groom have their choice of plated, buffet or culinary stations for dinner service. Davians will provide a cocktail hour, hors d' oeuvres, a custom cake and desserts as the couples' plans dictate.
Davians provides private parking and handicapped accessible entryways for wedding guests.
Extra Perks
Special benefits of a Davians' wedding include:
Pre-wedding bridal suites and dressing rooms are provided
New dance floors have been installed
A new photo booth has been added
From the Vendor
Food, Beverage & Impeccable Service
When you choose Davians, you'll remember more than the taste of our fresh, delectable dishes. You'll remember our attention to detail, the energy of the room and how you were free to relax and enjoy your special day with your guests. Casual or formal, traditional or modern, for a few loved ones or a few hundred friends,a Davians wedding is one to remember. Our impeccable and unparalleled service makes your wedding one you and your guests will never forget. Whether at our place our yours, throughout Milwaukee, Waukesha and the surroundings areas, let us provide you with the ultimate peace of mind knowing that every detail, desire and diet will be tended to for you and your guests.
Amenities + Details
Amenities
Bridal Suite

Handicap Accessible

Liability Insurance

On-Site Accommodations

Indoor

Reception Area

Wireless Internet
For more details about amenities, please message the Venue.
Civil Union, Commitment Ceremony, Elopement, Interfaith Ceremony, Non-Religious Ceremony, Religious Ceremony, Same Sex Ceremony, Second Wedding , Vow Renewal Ceremony
Bar + Drinks, Food + Catering
Contact Info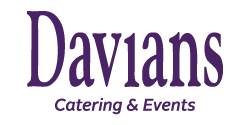 Wouldnt have it any other place
Reviewed on

11/21/2013
brian m
Everything was done to perfection. Great staff, beautiful place, great tasting food. The place can get a bit on the expensive side but you get what you pay for!!!
---
Awesome!
Reviewed on

11/19/2011
Sarah S
I could not have asked to work with anyone or any place better. They exceeded my expectations and made it so that I did not have to worry about anything come the day of my wedding. I would recommend them to anyone looking for a place to have a worry free great time.
---
ABSOLUTELY WONDERFUL!
Reviewed on

1/07/2011
BROOKE M
I would 100% recommend Davians to anyone for ANY event! The food is exceptional, the staff is SUPERB and the decor is stunning! I have nothing bad to say about them and will def use them in the future. Also wanted to say specifically that the Asst Manager Kathy is THE BEST to... Read More work with! So helpful and attentive!
---
Reception
Reviewed on

8/22/2014
Laura G
Davian's food was wonderful! Everyone there was very helpful making the evening go smoothly.
---
Perfect day, but they need a new manager.
Reviewed on

6/10/2014
Emily A
Overall, Davian's was wonderful to work with. First and foremost, the food there is absolutely delicious! We served the Bourbon Salmon and Prosciutto Chicken... we got so many complements on how delicious the food was! It was even better on the day of than it was at the tasting.... Read More In addition, they offer any and all bar services you could want! They let us serve Milwaukee microbrews at a very affordable price, and for the same price they told us if we wanted a certain beer, they could get it. Prior to our big day, I dealt with both Kathy and Tami. They were very professional and more than willing to help with absolutely anything. While we didn't utilize them, they offer their own design services so for brides who aren't the DIY type. They literally take all of your decorations the week before the wedding (if you do decide to bring in your own), and do all of the decorating for you. This made things much less stressful for me. The only disappointment for me was that I was under the impression that Tami or Kathy would be there on the day of the wedding. The manager we had instead -- TJ -- did not impress. We paid for projector services to play a slideshow that my sister spent hours making. My mom had to round him up during the last minutes of dessert to remind him to play it... and even though the drive was specifically labeled with our names, he started playing another couples slideshow!! And he told the DJ there was no sound, when there was. It had to be awkwardly re-started at least six times before they got it right. For the cake cutting, I was told it started promptly at 5:45 pm, so I was standing there ready to go. TJ was just standing there, as the groom is nowhere to be found. When I asked if he could go find the groom, he just looked at me and said "I don't know what he looks like!". Huh. And at the end of the night, while the reception was still going on, all of a sudden I realized all of our table numbers had disappeared... which were hand made by my sister. My mother and the groom's mother had to round up TJ to ask what happened, and he told them he thought they belonged to Davian's... (They have a form where you indicate exactly who every single decoration belongs to) He gave them back, but after the fact we discovered several were missing. On top of all this, he failed to keep out several wedding crashers from the other wedding going on. Not that I really mind, but members of my wedding party had to keep kicking them out instead. All in all, Davian's was wonderful place to work with and I would still do everything the same... but make sure to request the other manager!
---
Good place
Reviewed on

12/04/2013
Dan H
We were pretty happy with everything other than a few missed communications early on. Our lead server made our night. Did a great job getting us whatever we wanted and making sure all of our guests were taken care of
---
Excellent Fall Wedding
Reviewed on

11/12/2013
Deona E
The people were excellent to work with, and they were very professional! I loved everything they did for my day! They did a excellent job on the food and decorations as well!
---
Wedding
Reviewed on

12/18/2012
Qiana K
Davian's is a one stop shop! I had my ceremony and reception there. It was a great decision and they kept the day on schedule. The food was delicious and the room was beautiful. Thank you for a beautiful day!
---
Wonderful service
Reviewed on

11/19/2012
Cassie T
Davians was wonderful. We worked with Tami to get everything set up and she was very attentive and made sure we got everything we wanted. She also knew what questions to ask to make sure we had everything covered, even the things we hadn't thought of ourselves. Everything... Read More went off without a hitch on the day of the wedding. Afterwards, everyone told us how wonderful the food was. We had the Chicken Duglera with corn and mashed potatoes. Davians was also a great value and I feel like every penny was well spent!
---
Meh...
Reviewed on

10/18/2012
Sarah W
I can't say I would recommend Davians. It is so expensive, and one is left wondering at the end of it - "why did I pay so much for that?" I am not saying that our reception was bad. Davians did allow us to use our own music, which worked out really well, and our florist got to... Read More do amazing things to make it all look wonderful. However, the food was not fantastic, the screen to show our video on was in a corner far away from most of our guests, they never brought out the rest of the cake that we requested to leave out for people to just help themselves (so we had a ridiculous amount of cake left at the end of it), and the thing that I hate the most about receptions is leaving my drink to go dance (so i am not spilling all over the dance floor) and having my full glass gone when i get back to the table because the staff picked it up. I often was waiting at the bar for a drink (since my drinks kept disappearing), because the bartender was absent. As the bride, I shouldn't be waiting 15 minutes for a drink instead of spending time with my guests. I would just think twice about what you are getting for the very expensive amount. Remember that the rental amount they quote you as a minimum does not include service fees, so be prepared to add a few thousand dollars more onto your payment.
---
GREAT Food
Reviewed on

9/18/2012
Gina H
I could eat there food all day long!
---
Almost Perfect
Reviewed on

9/04/2012
Jennifer J
Davians did a great job setting up the room. The tables were arranged perfectly and Alea did a wonderful job with the decorations. We dropped off escort cards for the tables but our bridal table did not have names put out. Our food was amazing. I have been asking our guest... Read More what they thought and I have not heard one person say it was less than delicious. There were just a few things I requested that didn't go as planned. Our cake cutting was scheduled to begein just before dinner and an announcement was made for guest to join us outside the room to view the cutting. Many guests did not hear the announcement and missed the cake cutting. We included late night refreshments for our guests which were sandwiches, nachos and a coffee bar. I didn't know they were out there until much later and I am guessing my guest didn't either. I wish an announcement was made to let guests know about the refreshments, the groom and I could have used a snack. These were minor things that only bothered me a little because I know our guests would have like to enjoy both. One thing that happened that really made me angry was there were 3 men at my wedding that were from the wedding in the other hall. I caught them at my bar 2 different times. The last time I began walking toward them and they left. I shut the door behind them and asked the "manager" to keep them out of my party as they are not my guests. Later in the night, I saw these men smoking outside, when I approached them and kindly asked if they had a good time at my wedding, they said they were from the other wedding. I paid for drinks for my guests and did not like that my guests had to wait in line for these men to steal our liquor. If I were to plan my wedding again, knowing what I know now I would still have it at Davians. They did their best to keep my wedding moving as planned. The servers were very professional, helpful and gave service with a smile. My husband and I would recommend Davians to any couple still in search of a venue.
---
Great food and above expectations service
Reviewed on

8/14/2012
Carmelita W
Although there were some last minute fees/cost that were not factored in, I was very pleased with how EVERYTHING turned out. They literally took care of everything.
---
Amazing experience!
Reviewed on

8/23/2011
Katie C
Davian's really did an outstanding performance for our wedding on August 6, 2011. I had been there several times with great service and now realize why everyone raves about this venue. They pay attention to detail, make your experience special and don't nickel & dime you... Read More like all of the other places. I would HIGHLY recommend Davian's to any bride!
---
best place ever
Reviewed on

8/09/2011
Samantha K
Had the wedding of my dreams, thanks to Davians!It was so beautiful! They made the night go by so smooth. Thanks to them for an amazing wedding day ever!!
---
WOW!
Reviewed on

6/07/2011
Julie C
the staff blew us away. From managers we worked with, from the staff that night of our reception davians took everything by the reigns and blew us away! When we walked in everythig was all set up and we didnt have to worry about a thing. We are so grateful we went with Davians... Read More because they are such nice peole to work with and they went the extra route in customer service that you can imagine.. If we have any other events or if we can reccomend them we definetly will. I have their card becuae they will definetly take care of you! Thank you kathy and tami! you ladies are the best and thank you for making our night special!
---
very elegant
Reviewed on

2/05/2011
Jacqueline X
Davians did everything to help me every step of the way, considering my wedding date got moved up, and we planned the wedding in four months. The wedding was very elegant.
---
Amazing!
Reviewed on

12/21/2010
Annie G
I had my wedding reception at Davian's on December 4th and I couldn't be more thrilled with the service that we received. The food was amazing and we received many comments on how wonderful it was. We had two Davian's managers assigned to our reception and they took care of... Read More absolutely everything that we could possibly need. It really allowed my parents to feel like guests at the event, instead of worrying about taking care of everything. It was an overall amazing experience and I would highly recommend this facility to anyone!
---
Amazing!
Reviewed on

12/10/2010
Karrie R
I had an amazing wedding at Davians and they made sure it was perfect for me. They keep everything very scheduled so you dont get behind and if you are not pleased with something just let them know and they will fix it immediately. I only wish the bridal room was slightly bigger... Read More and not right by the ceremony room since it was hard to stay in that little room and hide before the ceremony so my soon to be husband wouldnt see me. If your not doing the ceremony there though it wouldnt be an issue. I had sooo many people tell me it was the best wedding food they have ever had and I agreed! You cant go wrong with Davians! Good luck :)
---
Amazing Food & Great Prices for the Packages
Reviewed on

5/18/2010
Sarah P
Davians has wedding events perfected. The food is fantastic and the service is great. The downfall is they look at things very black and white, you must fit into their process, timing and procedure and there are no exceptions so if you're looking for something customized to... Read More you this is not going to be the right choice. If you want something packaged that you can pick off the shelf, get an amazing price, food and quality servers, this is perfect. I didn't want to make a million small decisions so this was the right fit for me. The only area I think they need to improve is the tasting - to charge for this is absurd when you're already spending so much money (at least the bride & groom should be free). They also have way too many people packed in the room so its extremely hard to get a feel for things and get to all the sample stations. They should have more of these with less people so they can do a better job spending one on one time with you on the options.
---