Home

DC Centre Banquet Facility
About this Vendor
'Affordable Elegance'
We welcome you to Omaha's most elegant and affordable banquet and event venue. We offer a variety of services that can make your event a success. We invite you to meet with our trained and experienced staff to discuss the many options for your special wedding day!
Amenities + Details
Amenities
Handicap Accessible

Indoor

Reception Area
For more details about amenities, please message the Venue.
Bar + Drinks, Food + Catering, Rentals + Equipment, Service Staff
Contact Info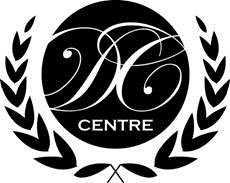 11830 Stonegate Drive, Omaha, NE
Amazing Experience with Amazing People
Reviewed on

4/23/2013
Brittney B
I got married at the DC Centre last year and I just wanted to leave some feedback. I saw a few negative reviews on the Knot and I wanted brides to know that I had a FANTASTIC experience working with the DC Centre. I worked with Armana and she was polite, professional, and extremely helpful without being pushy. My husband and I wanted to be reasonable as far as cost and we were able to include everything we wanted without breaking the bank. She let us know that by having our wedding on a Friday night we could rent the space for half price which was much more inexpensive than any other venue we viewed. She made the whole process easy and stress-free. On the day of my wedding the room looked beautiful and was set up exactly the way I had instructed. Armana wasn't there on the day, but her co-worker Maggie was there and was extremely helpful. She was aware of everything that I had planned out with Armana. There was another wedding going on that night and Maggie made sure that I felt like the most important person in the place. The other staff members were friendly and ensured that we were well taken care of and I felt like I didn't need to worry about anything. I have already recommended the DC Centre to a couple of my friends who were recently engaged and I would highly recommend the DC Centre to anyone who is planning their wedding.
---
Everything Taken Care Of
Reviewed on

3/28/2015
Megan C
I booked my reception at the DC Centre after canceling another venue. I definitely made the right choice in booking with the DC Centre. They take of everything for you. Maggie was a joy to work with. She was extremely professional. She returned all my calls and emails within a day, usually within hours. She made it possible not to worry about how my reception would turn out. The reception was perfect and the room captain ensured everythjbg ran smoothly.
---
Fabulous!
Reviewed on

6/25/2013
Barb L
My daughter recently got married and we held the reception at the DC Centre. Beginning with the first meeting we held with Maggie to the last night, everything was fabulous! Maggie was very helpful and able to suggest things that would make the night a great success for the bride and groom, our family, friends and guests. It's been a couple of weeks since the wedding and we have heard from multiple guests how much they enjoyed the venue, how good the food was and that the service they received was phenomenal. My husband (who is usually very quiet) thanked the DC Centre during his speech for their great service & staff, and for making the night so successful. People are still talking about it. Thanks again, Maggie, for everything you did to help make Chris and Ashley's night so special!
---
Great venue!
Reviewed on

7/28/2015
Annie W
Great value and service! All staff was very helpful and worked to make sure our reception was perfect! We were in the Gold Ballroom with 280 ish people and it worked for us! Food was amazing also!
---
Hall looked nice
Reviewed on

5/12/2015
Tiffany H
Started out with Maggie and she was great. Then a month before my wedding I get an email from someone else telling me they will be taking over my reception. I only ever got a hold of the lady on the phone once, she never returned my phone calls and was never timely with an email response..usually never in the same day. I also don't know what security I was paying for, I had wedding crashers come in, and sign my guestbook as well. The person in charge of my room walked away from the cake cutting after cutting some pieces and then I was informed by my husband that guests were cutting their own cake because no one was there. The room did look amazing though so props to the people who set up the room they did it exactly how I wanted it. And they were amazing at packing things up that night for us.
---
Not my dream wedding
Reviewed on

11/11/2014
Kimberly F
We worked with Maggie at the DC Centre. She was very kind, but it was difficult to actually make my dream a reality that this location. We chose the venue because of the low cost, but I couldn't have the favors I wanted & I had to share the venue with another wedding reception which made things a bit challenging. The food was delicious! The planning and execution were not exactly smooth though - much more stressful than necessary.
---
great place for reception!
Reviewed on

11/01/2014
Alise B
My husband (still fun to say :)) and I recently got married. Our reception was at the DC Centre. We were so impressed with our experience here. Maggie, did a wonderful job of helping us prepare and plan for our celebration. The day came and they went over the top to accommodate to us. Our room coordinator was the first one to introduce himself when we got off the bus (and the first to call me by my new name!). He helped us through a last minute upgrade with the bar service with graciousness. The food was amazing and the staff was very professional. At the end of the night, I continued to be impressed by the DC Centre! Our room coordinator and staff helped us pack up our centerpiece decorations (all provided by us)! This was a very helpful ending to OUR night as our families just had to move the boxes to the vehicles. AMAZING experience that I would recommend to anyone!
---
A Good Choice
Reviewed on

10/31/2014
shelli m
We had a wonderful experience at the DC Centre. We worked directly with Maggie and were very pleased the help and direction she provided, and loved the efficiency of our meetings. The staff that night also did a great job, so we would definitely recommend this venue.
---
DC Centre is the way to go!
Reviewed on

10/31/2014
Leslie M
I could never say enough good things about DC. I would recommend them to absolutely everyone...the food is great, each member of their team is amazing especially Maggie :) and they honestly want to make things work for you whether it be your budget, decoration prep, etc. Have your reception at DC and that will be one thing you don't have to worry about on your big day. Absolutely everything was taken care of and we couldn't have been more pleased!!
---
AMAZING!
Reviewed on

9/30/2014
Laura C
I could not have had a better reception! They took care of EVERYTHING and I enjoyed myself the WHOLE time! Sharon was amazing and very accommodating.I would definitely use them again for any event!
---
Lovely Venue
Reviewed on

7/28/2014
Lydia R
If you are a cheap bride who doesn't really care about all the minor details behind a venue this is your best bet in Omaha other than your backyard. The food was okay, the first batch was cold. The service with setting everything up before the day of the event is less than satisfactory. If you have any issues like I did they usually don't answer emails or phone calls until 2 weeks before the event. Want anything done before that? Go straight to a supervisor and be prepared to be put down by your event specialist, becuase they will stress you out and make you (even if you are the bride) feel like the bad guy and it was all your fault. other than that I guess it is a nice place to get married or have your party.they only charge for food and drink so that cuts the cost greatly.
---
Great food, Beautiful Reception
Reviewed on

7/25/2014
Anne S
I recommend the DC Centre for a wedding reception. We had multiple compliments on the food and the drinks. My room manager was awesome, he was attentive and paid attention to our needs throughout the whole night. My only real complaints are that I wasn't allowed to drink at my own wedding at 10 pm until I was carded when I had been drinking since 5 pm when I got there (I'm 26.) Also, just a warning there could be multiple events that night and random people could come into your event. Overall, we were very happy with our evening. Decorations were beautiful and it was awesome to have the room set up when we got there.
---
our wedding and reception
Reviewed on

7/07/2014
holly D
They were FANTASTIC. everything happens in one place so no traveling ,they do all the set up and clean up, all the food is catered right there as well as beverages. It was amazing and beautiful. As magical as anything Ihave ever dreamed of. All the staff was extremely helpful and courteous, very nice setting.. I cant say enough about the DcCentre, it was so wonderful and really relaxed. I love it !!
---
So unprofessional!
Reviewed on

6/19/2014
angie v
I'm 24 and paid for my whole wedding every single penny of it by myself so I'm taking this very seriously! To start it off THEY BOOKED TWO CEREMONIES AT THE SAME TIME OUTSIDE! Maggie called me a week before my wedding and explained to me that the outside wedding that I've been planning on forever couldn't work because their computer messed up! So she offered me a step up in their bar and the whole decoration package! I think I deserved a bit more or at least my ceremony money back! She didn't even seem apologetic just walked all over me trying to say the it get bride was hard to work with and I was such a doll to work with! well day of wedding comes and the bridal suite where the bride gets usually gets dress at is taken by the people that get the outside ceremony so I get put back in the back office with no mirror to get ready in or no bathroom nothing ! And then I paid for an upgrade for the sign in table and the wishing tree was there but no cards to put any wishes on so what did I pay my 150$ for!! They said the food was suppose to be out for an hour and a half was out for only 45 mins! Forgot our champagne for out head table and had no cake cutter so my mom (mother of the bride!!!) had to cut the cake! And then lastly tried to shut it down at 11:15 instead of midnight I want my full 6 hours ! It was just a wreck but food was great though!
---
Wedding Review
Reviewed on

6/03/2014
nancy F
This is continued from previous review under DC Centre What you failed to tell me was that they would be switching out their rooms from wedding to reception at the same time that our guests were arriving. The lobby was packed with people when our guests arrived and our photo booth had to put up a sign telling people which wedding there were there for. 4. The bass beat from the wedding next door could be heard in our room all night long. 5. Two woman from the wedding with the loud beat got in a fight in the parking lot and the cops were called. I'm sure our guests were very impressed with that one. This one I realize you can't control all the time. It just added to my appreciation of the night in general. 6. Our event officially started at 5 with the bar open at 4:45. None of the candles were lit at 5:00. They were still going around and lighting the candles at 5:30. 7. When they asked at 10:15 if they could start tearing down - I asked if they could wait at least until 10:30. I tried to help out the room captain as much as I could. He was the only one doing anything as far as I could tell and he was completely overwhelmed. But I wonder why in the world would you even be asking us to start tearing down???? We paid for our reception to go until 11:00. 8. When they were tearing down and blowing out candles - they spilled wax on one of the guest's items that were still on the table since the reception was still in progress. There were good things too. 1. Food was terrific. We had nothing but compliments on it. 2. Your security guard should be dealing with people - not your self important assistant manager. Your security guard has the people skills. He was great. 3. Dillon, the room captain was great too. He was doing as much as he possibly could for us all night long but he just didn't have enough help.
---
**
Reviewed on

1/13/2014
Angie H
**
---
Amazing!
Reviewed on

10/14/2013
Julia D
The DC Centre was simply amazing. They helped me through the entire process and were always there to answer my questions. Would HIGHLY recommend this venue!
---
Great
Reviewed on

8/13/2013
Chelsey H
Great!
---
A++++
Reviewed on

7/10/2013
Ashley W
I had my ceremony and reception at the DC Centre and it was amazing! They made sure everything was perfect and that I was completely satisfied!! I would recommend DC Centre to everyone because they are reasonably priced and they definitely make sure you're taken care of
---
A rocky start in planning to a great night
Reviewed on

5/06/2013
Nicole S
For starters - Do not work with Maggie, if she is still lucky enough to be employed. Take great notes, ask lots of questions, and get them to put it in writing. Now if I haven't scared you off yet, let me say the overall experience was pretty good the week of the wedding. The staff was polite, our room manager was great, the decorating they did with my supplies was done pretty well, and the value for the money was decent as well. Working with the manager Sharon was an interesting experience, but overall, we cannot complain. SHe was much timelier and professional than Maggie who we had worked with from the start. Maggie had made promises she did not have the authority to make, showed us food options we did not really have, lied, missed appointments, and was snobby. Again though, I don't think she works there or at least is not the only consultant anymore as I did see a new gal there when we went in the week of the wedding. I wish I remembered her name, but she was nice - a bit timid - but my mom and I with our massive catering cart fuls of boxes and decorations were a bit overwhelming. They did not end up giving all of the guests the champagne toast we paid for, which was disappointing, but only about $110 -$120 and at that, the head table got our toasting glasses. Our room was also very small with the tables set up for 145 people in "Silver B," I can't imagine having the up to 200 it can supposedly accomodate. It may be worth paying for a bigger room if your guest list gets even close to the 200 mark as we had very, very little dance floor until the tore down our food table early to make space. Overall, I would say it is a nice place, great for photo opts, and a decent value. The desserts at our dessert only reception were also great. If you are not an organized bride or have too many specific requests, be warned this venue will not give you the personal service you want unless you demand it. Be prepared.
---
Exceptional, excellent and superior service(s)
Reviewed on

4/22/2013
Crystal S
DC Centre was OUTSTANDING!! Our wedding and reception took place at the DC Centre in October 2012. We could not have asked for anything better! We did check other venues before making an appointment. When I called I reached Maggie at the DC Centre, she was so friendly and outgoing. We met with Maggie and she was AWESOME, such a pleasure to work with. We loved everything the DC Centre had to offer and it was in our budget! I must say we were so impressed with Maggie with how inviting and outgoing she was that, she was one of the biggest reasons we chose the DC Centre. DC Centre at the time was building an outdoor wedding area which once completed was just what we were looking for. There were some issues with constructing that site and was not going to be what we were told/thought it to be. I was upset, however Maggie always stayed in contact with me and she was taking that extra step to make sure my day was still what we had envisioned. We worked together and came up with some ideas. Maggie even went out herself at 5AM the morning of my wedding to hang and put all the final details in place. I have to say that it was beautiful the way she put it all together for us. From the moment we walked thru the doors of the DC Centre and meeting with Maggie everything was superb. All of the staff did such an amazing job with our reception, the decorations and the food was so delicious. Just every single detail was OUTSTANDING and STRESS FREE which I'm sure every bride is looking for. I highly recommend the DC Centre to anyone looking for exceptional service(s) and a lifetime of memories. Thank you DC Centre for everything and especially thank you Maggie for all you did and making sure our day was special.
---
great wedding - not sold on the service
Reviewed on

4/18/2013
C M
Maggie was great at answering questions and responding to emails up until we signed our contract. Going from taking hours to respond to emails, she began taking days / weeks. She made promises and then always found excuses to go back on them throughout the process. Two appointments in a row, Maggie asked us to come in to meet her, and then ended up having another couple in at the same time so either we had to wait for her or have someone else help us instead. We ordered a champagne toast for all of our guests and then a bottle of champagne for our table and our parents table. I found out after the wedding that none of our guests were given champagne. Our guests were also being charged for drinks that we'd paid for already. We ended up paying for the highest bar option during the reception just to get them to stop charging our guests. We were refunded the money for the champagne, after I requested it on the 6th of March, I had to call to ask again on the 20th before it actually happened. The venue was wonderful and the food was absolutely delicious! If you can get past the difficult communication in the planning process, everything else turned out to go well for us.
---
Amazing
Reviewed on

4/09/2013
Sarah N
Great service. Super helpful. Stress relief!! Good food- awesome staff.
---
Easy Reception Venue
Reviewed on

4/08/2013
Kailey B
If you are willing to pay a price, they will make the night run smoothly for you. They will clean up after you and have everything perfect when you walk in. Even deal with unruly vendors if you ask. Their only downfall was that they forgot the champagne for my groom and I. When I told our room manager he challenged me by saying, that wasn't on your order. We had ordered one bottle for just my husband and I. I don't feel we should have been challenged in that way. Also, one bonus of choosing the DC Centre is that if you schedule your wedding during the off season they will waive the rental fee for a room. Our price for it was still higher, because we chose to offer the lowest level of an open bar to our guests which means you pay a standard fee per person, no matter their age.
---
DC Centre as a reception hall
Reviewed on

10/15/2012
Brittany B
I worked with Sharon and she was great! Easy to get ahold of and always there to answer questions. They set up and tear down everything the day of and that was a huge help! Only complaint I have is how they basically kicked us out of the building right at midnight. They literally had all of our stuff ready to go at the door and were ready to lock the door before we were out. Other than that, everything was great..great food & decor. They even provide you with a private bridal suite to lock your valuables in which was very nice!
---
Send Message