Home

Derek Lapsley Photographer
Details
Artistic, Documentary, Lifestyle, Modern
Bridal Portraits, Day After Session, Engagement, Trash The Dress
Destination Wedding Packages, Destination Weddings, Digital Files, Printed Enlargements, Wedding Albums, Photo, Second Shooter Available, Social Media Sharing
Contact Info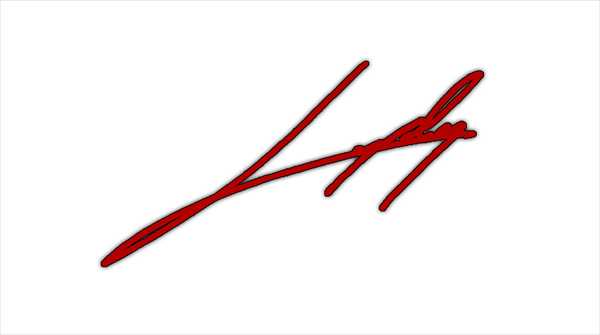 Reviewed on

10/19/2017
Elizabeth F
Amazing amazing amazing. I relived my wedding through my photos. Couldn't have chose a better photographer. He captured moments I forgot happened because of how happy and emotional I was. Hands down best photographer in the Central Valley.
---
Reviewed on

7/24/2017
Mackenzie L
Derek's work is absolutely stunning! Not only is he professional and efficient, he is friendly. My husband and I wanted someone who could capture our personalities and authentic "Kodak moments". Derek did that and more! We couldn't have been happier with him. If you're... Read More looking for vivid and captivating photos with authenticity, you have to choose him.
---
Reviewed on

7/12/2017
Taylor A
I would give Derek and Andrew way more than five stars if I could. They take amazing photos and are super creative with their shots. Derek makes the whole process fun and easy. He gives great directions on how and where to pose. Derek is definitely someone you want to hire to... Read More capture all of the magic on your special day. The quality of my Wife and I's photos are unmistakably the best!
---
Reviewed on

6/05/2017
Alyssa C
Booking Derek was one of the first decisions we made when we got engaged because we knew we wanted to have amazing pictures. When I was first looking through his portfolio, I knew he had to be our photographer because of his creativity and his awesome use of lighting. Not to... Read More mention all of his pictures look AMAZING! Before taking our pictures I was a little nervous about it being awkward, but it wasn't at all, he is really good at making you feel comfortable with his fun and goofy personality. Derek got our wedding photos back to us super fast, and there were so many. I love that I can basically look back at our whole wedding day through pictures.
---
Reviewed on

11/05/2016
Nick R
Derek is just flat out amazing. He is super detail oriented, very professional, makes you feel comfortable, and most of all a great photographer! His eye for such amazing shots, scenes, and poses are uncomparible to anything else. If you are looking for a photographer, Derek... Read More Lapsley is a must!
---
Reviewed on

5/09/2016
Amanda D
Derek was everything we ever wanted in a photographer and more!! I seriously can't praise him enough. Not only is Derek an AWESOME person, but he is extremely talented in his craft. He goes above and beyond to get you the photos you want. My husband and I love creepy abandoned... Read More buildings and taking goofy photos, and that's exactly what we wanted for our engagement shoot, and Derek was on board for all of it! He has a way of knowing exactly what you want, and making it happen. Needless to say, we had no doubts about Derek after our engagement shoot and knew he was going to kick ass on our wedding day. As for our wedding, Derek exceeded our expectations. He was so organized on our wedding day which made everything so easy! He was amazing at directing our family/wedding party portraits; he kept his eye on every single person in the photo to ensure no awkward poses/faces/etc. He also kept us on time, which was HUGEEE for us. We had such small windows to get a lot of photos done, and Derek accomplished our hefty list all on time! We got all of our wedding photos about a month after the wedding and WOW, we were IN LOVE. I still can't stop looking at them. Derek captured such amazing moments that could have been easily missed. Weeks have gone by, and we are still constantly getting compliments on the photos! All of our guests just LOVED Derek. All in all, Derek is one of the nicest people we've ever met, and now consider him a friend. He is extremely passionate about his work and only wants to give his clients the best; he doesn't settle for anything less.
---
Reviewed on

3/29/2016
Laura H
Derek was amazing!!! We told him exactly what we wanted and that's exactly what we got, plus more. Derek knew we wanted a simple elopement and he was stoked when we asked him to be our whiteness, and that made it all the more fun. The pictures are all perfect there's a great... Read More variety of artistic and simply beautiful photos. He captured things I didn't even realize we're happening!! He is by far one of the best photographers I have ever worked with he's easy to get ahold of, super fun to work with and answers any questions you have.
---
Very professional photographer
Reviewed on

11/29/2015
Derek and Andrew did very well on our wedding. Highly recommended!
---
Hire Derek, You Will Not Regret It!
Reviewed on

11/06/2015
Wesley S
If you have never had to pick out vendors for a wedding, then you may not be familiar with the fact that there are a LOT of choices out there! When my wife and I were looking for photographers we were almost overwhelmed by the sheer number of choices there seemed to be, and... Read More picking a photographer is arguably one of the biggest decisions you can make when picking a vendor for your wedding. You might pick a venue that is not the greatest (Our venue the lake dried up and didn't have the scenic backdrop we had hoped), but with the aid of a good photographer this issue is not nearly as bad as it could be. Inversely if you select poorly when picking a photographer, then that same issue could be catastrophic for your wedding photos. Luckily for us, we chose wisely! Derek knows his way around a camera, and that dry lake bed that we were worried would look terrible ended up looking great based solely on his skill as a photographer. We even ended up walking down in to the lake bed to take some groomsmen pictures and they ended up being some of my favorite groomsmen pictures! There is a lot of stuff that goes on when you are doing pictures for your wedding, the pictures don't start and stop on your wedding day, and it starts well before the day of. When we came across Derek's website we immediately knew we had found our photographer! Some of the things he had written had us laughing, so we knew that his since of humor matched ours, which is something you may not think is important, but you would be surprised how much it actually DOES matter. Of course let us not forget that the quality of his pictures were also very influential in our decision to have him do our photos, his sense of style and the way he frames shots are perfect. From our engagement pictures where he made a dried up field in the foothills look amazing to our wedding with a dry lake bed, which he also made look amazing, working with Derek was a pleasure. Not only does he know how to take awesome pictures, he is a genuinely friendly and nice dude. Having someone that you feel at ease with is important when you are getting pictures taken. You don't realize it until you are there in person taking the pictures, but capturing an intimate moment on film could be pretty difficult if you don't feel comfortable with the person behind the camera. If you have not yet surmised by the above paragraphs, I without a doubt recommend that anyone looking for a photographer hire Derek immediately. I would also caution you, and I am speaking from personal experience here, do not skimp when you are hiring a photographer for your wedding. I will confess that I can at times, be a major cheapskate, spending large sums of money makes me nervous! And while I was initially hesitant to spend several thousands of dollars, I am glad we did. Think about it like this; you might save some money skimping out and hiring someone who has limited skills, but these are pictures that you are going to want to look at (presumably) forever! Take that couple hundred of bucks and stretch it out across the several decades of your marriage, doesn't sound too expensive anymore does it?
---
Phenomenal Performance
Reviewed on

11/04/2015
Colleen D
I saw Derek's work over 7 years ago when he did a wedding for an old coworker of mine, and I always told myself, if I ever get married I will have him as my photographer. Sure enough, he was! I love Derek's work because its so "out of the box,"he is not the traditional... Read More wedding photographer with the same ol wedding poses you see in weddings. He is incredibly creative and you can see it in his work. You won't find another photographer like him that is extremely talented and such a fun personality to be around. I highly recommend him,
---
Choose Derek! You will not regret it!
Reviewed on

11/29/2012
Janet P
When my wife and I were beginning to look for photographers for our wedding, I was insistent on getting a photographer who could capture the emotions of the bride and groom in a way that interesting, in ways that weren't done before by a thousand different wedding... Read More photographers. I had been to too many weddings where the photographer posed the wedding party and bride and broom in the same old, tired shots. I wanted our pictures to be unique and different and interesting. When I first came across Derek's work, I knew immediately that he was the photographer I wanted. His ability to take any setting or situation and get amazing shots from them is more than just a testament to his skill as a photographer, it is a testament to his unique and thoughtful artistic eye. I remember talking to Derek before our engagement shoot and expressing concern about what location to take them at and he cool and calmly replied, "It doesn't really matter where we shoot. I'll make them look good wherever we go." That really made my wife and I feel so confident in our photographer. Derek was such a joy to work with and such a comfortable person to have around the day of our wedding. The last thing you want on your wedding day is an awkward photographer lurking around all day. Everything Derek does is so professional, from his custom personalized web site for each couple, to his wedding albums, to the custom little wood box that he sent the flash drive of all our photos in. We were extremely satisfied with every aspect of our experience working with Derek. Book him for your wedding!!! Check out our pictures at janetplusryan.lapsleyphoto.com
---
PHENOMENAL PHOTOGRAPHER!
Reviewed on

11/28/2012
Valerie M
If you want photos that stand out and not the typical shots you see with everyone else, you want DEREK! He is a master of lighting. We did our engagement pictures out in the country and the lighting affects were amazing. He is easy to work with and makes you feel comfortable.... Read More On the day of our wedding, I remember my car ride over to take our sneak peek photos of just the groom & I, Derek made that moment so special for us. All of the brial party, friends and family enjoyed him as well. He worked well with all of our vendors to make sure everything was going smoothly. In the end, our photos came out just perfect! The quality he provided to us can not be matched. He is your guy!
---
barn magic
Reviewed on

11/27/2012
Rosie A
I cannot say enough good things about derek & his photography. He did our engagement photos & wedding photos. (A package deal) he is all about you & showing who you really are as a couple he captures everything so brilliantly & flawlessly. I would recommend him to anyone looking... Read More for a fun & detail orientated photographer. Great guy & he made our wedding day so amazing!
---
Awesome photographer, fun to work with!
Reviewed on

11/27/2012
Debbie A
Derek has a unique style of photography and keeps a fresh look in his work. He goes out of his way to find new locations to shoot and can think outside the box. He makes you feel comfortable during shooting and is very enthusiastic. Derek has a true passion for photography, and... Read More you can see it in his work. We LOVED our pictures and so did everyone else. If you want an AWESOME photographer then Derek is the one. Highly Recommend:)
---