Home

Diamond Beauty Hair and Makeup
About this Vendor
International Mobile Hair and Makeup Artists
On your wedding day, like every bride, you want your wedding Hair and Makeup to look absolutely breathtaking. Diamond Beauty Hair and Makeup can create the perfect look for one of the most memorable days of your life. Our commitment to you is to provide an experience that is more than just excellent hair and makeup.
Details
Beauty Group Bookings, Hair + Makeup Trials Available, Hair Stylists, Airbrushed Makeup, Makeup, Makeup Artists, On-Site Hair + Makeup, Beauty
Contact Info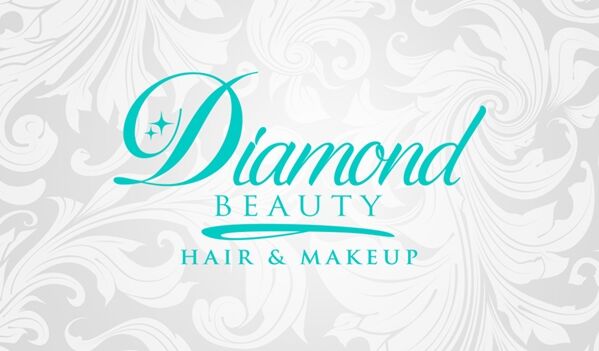 Reviewed on

9/09/2017
Licole B
Diamond Beauty Hair and Makeup is phenomenal!! Dusty and her team are so prompt, fun and professional. They are a dream to work with! Weddings and all the events associated can be very stressful and require you to look your best for all the photos and etc. Dusty and her team are... Read More so talented and versatile. They can do anything and everything!!! As a bridesmaid I was responsible for glam for the bridal party and family and Dusty did not disappoint!!! The look lasted all day and night and I only needed to touch up my lipstick after dinner. Diamond Beauty Hair and Makeup is my go to for onestop glam. Everyone is happy, on time and so talented. For my last event Dusty and Gilly did my hair and makeup and I felt like a princess. They are my go to recommendation to all my friends and family for ANY occasion. I've used them at least 3xs this year and I'm looking forward to working with them again soon. I love Diamond Beauty Hair and Makeup!!
---
Reviewed on

9/10/2017
Suvin M
Dusty is awesome! She did my fiance's makeup at a very reasonable price with an exceptional job done. She was very accommodating for the trial, and very flexible with our schedule for the wedding. I could not think of anyone better to go to then her. We tried other makeup... Read More companies but none were as professional, kind, efficient, or turn out as beautiful as the work Dusty did for us. I highly recommend her for your makeup and hair needs. What really matters to me is customer service. In our initial consultation, Dusty let us know if our trial didn't go exactly as we liked it, she would be more than happy to help us find the right person. This is the epitome of customer service, and just goes to show exactly why Dusty is the right person for the job. Note, our trial went better than we expected and we booked her! There can't be enough said about how awesome she is, thanks again!
---
Reviewed on

9/09/2017
Traci B
I cant even begin to express my gratitude for Diamond Beauty Hair and Makeup !! Professional, attentive, detail oriented and most importantly, talented! Dusty is a one of a kind, class act. I am actually writing this review as the sister of the bride.... so that should be an... Read More indication of just how AMAZING Dusty is!! My sister (who only wears make-up on special occasions) planned a vintage 50's wedding for her big day. She wasn't to sure what she wanted. Vintage? Vintage with modern twist? What would look best in photos? her eye shape? her skin tone?... you know, all the questions that whirl around in a brides mind. That being said, Dusty listened to her requests and concerns regarding her wedding day makeup, and let me tell you ....Dusty did not disappoint. My sister was absolutely STUNNING!!!!! Ladies, if you are looking for someone genuine, someone with a passion for her craft, someone who makes the client her absolute priority by providing wedding day perfection, then look no more. Dusty and Diamond Beauty Hair and Makeup is absolutely THE BEST choice! I guarantee you will LOVE the way you look!
---
Reviewed on

9/24/2017
Ashley H
I could never have enough good things to say about Dusty! Where do I even begin?! She was SO accommodating! I inquired last minute about booking makeup for a Disneyland photo session my husband and I were doing. She squeezed me in last minute, came to our hotel, was on time and... Read More got me out the door before I even needed to be done! Not only that, but she did EXACTLY what I wanted done in terms of makeup. She even asked me if I loved my makeup because if not, she was going to do everything she could until I loved it (she didn't need to though because it was flawless right away!) She was professional while still being personable and easy to talk to. I felt like I had known her forever. If I ever need makeup done again, I will be contacting her first thing! She is the best of the best!
---
Reviewed on

9/14/2017
Jessica R
Diamond Beauty Hair and Makeup truly is the best out there right now. My best friend was lucky enough to find Dusty for her engagement shoot and wedding day, the whole bridal party couldn't have asked for better. From the start, Dusty and her team were on time and prepared... Read More with all of the pallets, tools, and accessories out there to work their magic on you. Not only were Dusty and Vincent very knowledgeable in the art of hair and makeup, but they make the process easy and fun which made a normally stressful time go by quickly. In the end, not only did everyone end up looking amazing, but there are not enough words to describe how beautiful the bride looked on her wedding day. Diamond Beauty Hair & Makeup are now my go to recommendation to all my friends and family looking for the best out there. Now I get to look forward to being beautified again by Dusty along with family next weekend for another wedding!
---
Reviewed on

9/13/2017
Audrey D
My best friend Licole referred me to Dusty (Diamond Beauty Hair and Makeup) for my engagement pictures and wedding makeup. I met her and I instantly loved her!!! Dusty is so calm, professional, and fun!! As the bride I was super stressed out planning everything and wanting to... Read More look perfect for all photos and events leading up to my big day! I couldn't even explain the look I was going for and Dusty just started doing my makeup and the coloring and everything was perfect. I was shocked by how efficient she was. We were chatting and in no time my face was complete. I immediately booked her for my wedding. Ladies Dusty is amazing so please book her in advance for your big day. You won't be disappointed.
---
Reviewed on

9/13/2017
Marissa T
I love Dusty's style, she really fun and easy to get alone with!! She alway tries to match the make up and hair I want and it always turns out perfect!!!! She's always my first choice for a makeup artist!
---
Reviewed on

9/13/2017
Marissa T
I love Dusty's style, she really fun and easy to get alone with!! She alway tries to match the make up and hair I want and it always turns out perfect!!!! She's always my first choice for a makeup artist!
---
Reviewed on

9/08/2017
Loved my make-up. Dusty knew exactly what I was looking for. She's professional and is prepared. She's such a pleasure to work with!
---
Reviewed on

9/08/2017
Aimee G
Dusty and Vanesa were amazing at providing make up services and hair services for our photoshoot at the Hyatt Huntington Beach last week. They were on point with the style of make up and hair that we were asking and I would book them again!
---
Reviewed on

9/08/2017
Niloufar G
Dusty was amazing! Dusty did my hair and make up for my 10 year business party, and I LOVED IT! I sent her hair inspiration, and she did a fantastic job in getting it like how I wanted, but even better! My hair is thick and curly and tough to work with, but Dusty knew exactly... Read More how to make it work great! I also loved my make up! I do not normally wear a lot of make up, but Dusty totally glammed me up without looking like someone else. It was just perfect! I HIGHLY recommend Dusty! She is professional, very experienced, and has such a lovely personality, that is such a pleasure to be around. It makes getting ready so fun and a joy! Thank you Dusty!
---
Reviewed on

5/16/2017
Sarah R
I am beyond thankful for everything Dusty did on my special day! She went above and beyond. Dusty was able to give me the makeup/hair I asked for and it came out perfect. My bridesmaids loved their makeup as well. Dusty even took the time to fix the drama that morning! Dusty you... Read More are awesome!
---
Reviewed on

3/18/2017
Nereyda R
Dusty is amazing! She did my trail session for my engagement pictures and my hair and makeup was perfect. For my wedding, we did the same makeup but switched up the hair style. She is a true perfection. She really listens to what you want.
---
Reviewed on

1/24/2017
Mia C
Dusty is amazing!! She made me feel so beautiful on my wedding day. My makeup was flawless and she was so patient in getting everything just right. Dusty, thanks so much for being a part of my special day!!
---
Reviewed on

12/15/2016
Rebecca S
Dusty exceeded all expectations. Shes professional, talented, and just makes you feel utterly gorgeous. One of my favorite things about her is rhat she's fun, hip, modern, and knows what's trendy and in fashion. So she is up to date with the latest and she makes you feel like... Read More you can walk on a red carpet. Dusty did a make up/special effects winter make up with me including adding an icicle look on me and to my husbands beard (her idea). So fun and innovative and we got non stop compliments for it! If you want to feel glamorous and have a great time getting done up, Diamond Beauty is a must!
---
Reviewed on

11/04/2016
Vanessa A
Dusty was AMAZING! She was quick but attentive. She made us all feel comfortable and truly made us all feel beautiful. She was knowledgeable about what would look good live and what would photograph well. She is very professional but still very personable. I highly recommend... Read More using Dusty for any and all glam needs.
---
Reviewed on

10/01/2016
Danielle A
I've known Dusty for several years and have been privileged enough to have her do my makeup on more than one occasion. She is always punctual, very friendly and extremely knowledgeable at what she does. She's patient with what you want but not afraid to tell you what won't look... Read More good. Trust her! She'll leave you looking absolutely stunning. Looking forward to hiring her again.
---
Reviewed on

9/27/2016
Maggie L
Dusty Kuskie is a true gift to the makeup artist and hair industry. Anyone can put their faith and face in her hands and get the look that the she or he desires. She creates masterpieces where the face is the canvas and the patron is the client. I can give her a picture of what... Read More I want my makeup to look like, and when Dusty puts her brushes down I don't even need to look in the mirror to know she has captured the look I want; I'm that confident in her skills. As I work for a hair company, I change my hair color very often; and no matter my color, I can trust Dusty to make my face flawless and compliment the color. From head shots, weddings to special events, Dusty is the woman I choose to do my makeup. She is very professional, polite, fun, focused and funny. She also is very efficient and effective with her and the client's time. Her talents don't stop with makeup; for Dusty is also very skilled with hair too. She is an unstoppable force to be reckoned with; so I suggest making an appointment with her while the iron is hot, because she will just be getting stronger, hotter, better and busier. I am truly grateful for Dusty; and I am also grateful that she is sharing her expertise and gift with others in and around the world. So please do yourself a favor and book with her as soon as possible. She is magically magnificent.
---
Reviewed on

9/18/2016
Miny G
Dimond Beauty is incredible. The whole team really made us feel and look beautiful! All of us were so happy with our makeup and hair,they really listened to what you want and the best is that it lasted all night. Definitely a great team I recommend.
---
Reviewed on

8/21/2016
jessica k
My experience with Dusty was amazing!!! She made my entire gorgeous and we felt like a queen during the process!!! She gave each of my bridesmaids the exact look I wanted for them!!! When it came to my makeup it was absolutely amazing!!! I would not only use her for the future... Read More but I will be referring her to anyone looking for a reliable, punctual and most of all amazing makeup artist!!!
---
Reviewed on

8/18/2016
Sophia H
Dusty is the epitome of professional. She does the best work, is efficient with time and listens/executes the look you want. I am looking forward to our next appointment.
---
Reviewed on

8/11/2016
I have had the privilege to work with Dusty several times over the years for all of the milestone events in mine and my family's life's. Dusty has never left us other than elated with her work and professionalism. She takes the time to understand what you want and always has... Read More great suggestions. I would recommend Dusty without a doubt!
---
Reviewed on

8/08/2016
Lesa P
Omg! Dusty is absolutely an amazing make-up artist! My make up was flawless both on the trial and my wedding day. The pop of color we used on my eyes were stunning. My husband loved it! Ladies Dusty is very professional, punctual, personable and knowledgeable. I will admit... Read More that I was a little hesitant at the beginning to have a Caucasian artist apply my makeup but she removed all my fears and doubts through our telephone conversations, emails and texts. My bridesmaids absolutely loved their makeup. My wedding pictures are so beautiful! Dusty thank you again for everything! You're absolutely the best. I highly recommend her!
---
Reviewed on

8/05/2016
Dusty is not only an amazing make up artist but the sweetest person! She understands your needs and does a very professional job!
---
Reviewed on

7/19/2016
Alyssa I
Dusty was absolutely amazing. My make up was phenomenal & flawless. I would definitely recommend her!
---
Meet The Owner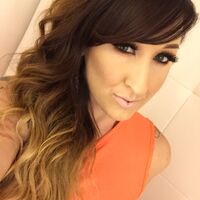 Dusty Kuskie
I am a Professional Makeup Artist that has over 16 years of experience in the beauty industry, in the California region and internationally in the middle east teaching makeup. I believe what sets me apart from most makeup artists is the fact that I am so versatile when it comes to ethnicities. I constantly personalize looks based on my clients needs and wants to insure a stress free day. I am dedicated in providing you with the latest and the most innovative bridal and wedding makeup techniques.