Home

Diamond Designs
About this Vendor
Get your sparkle on!
For decades Diamond Designs has provided quality and professionalism in fine jewelry. Through generations, the success of our family business has been our commitment to excellence and customer satisfaction. We invite you to share in this tradition.
Details
Bracelets, Earrings, Necklaces, Rings, Watches, Wedding Jewelry, Fashion, Engagement Rings, Appraisals, Custom Designs, Engraving, Financing Available, Jewelry Cleaning, Ring Insurance, Ring Sizing, Ring Services, Wedding Rings
Contact Info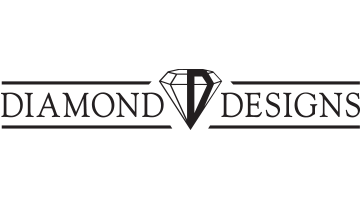 Reviewed on

11/24/2017
Kayla R
Go see Dee! My husband visited several local jewelers when he began ring shopping with a clear idea of what I wanted, but minimal knowledge of diamonds and the process of creating a ring. Later, he told me that Dee was the first jeweler who didn't make him feel rushed, that... Read More genuinely wanted to help him create the perfect ring, and wasn't looking to just make a quick sale. Dee's knowledge and attention to detail clearly show in my beautiful engagement ring, and we were thrilled to not only go back and purchase our bands from them, but to bring our good friend in to purchase a ring for his now fiance as well!
---
Reviewed on

5/02/2017
Michael A
Amazing experience purchasing engagement ring and I'll definitely be going back for wedding bands soon! I recently purchased a diamond engagement ring from Diamond Designs, and the experience was beyond excellent from start to finish. I visited/checked out several jewelers... Read More running the gamut from online to chain to local shop. The owner at Diamond Designs, Dee, was incredible and took the time to give me a lesson in diamonds that was far beyond what any other jewelers even began to offer. I researched a lot beforehand, ​but after looking at a few diamonds by eye and with Dee's jeweler's loup and guidance, I realized the online comparisons I checked out couldn't compare to seeing a diamond in front of you. Seriously, do it in person with a trustworthy expert, you won't regret it. Online is NOT real life. Some diamonds that seemed perfect online had noticeable flaws, but others that seemed imperfect looked amazing in person. Dee helped me find the perfect stone, and asked the right questions and took the time to find the perfect band. I had a pretty specific budget but i stayed within it and my new fiancee keeps telling me how her diamond looks clearer and catches the light better than all of her friends. I know what some of them paid, and in a lot of cases it was WAY more than Diamond Designs based on the diamonds I viewed. Now I'm giving a 5* rating, but I actually had a problem--the kind of problem that Diamond Designs fixed so thoroughly and so fast that I'd give 6 or 7 or 10 stars if I could. The manufacturer sent the wrong band to Diamond Designs and it could have delayed my proposal, but Dee rushed into action and got the right setting and placed the diamond super fast. I got a bunch of her family in from out of state as a surprise for the engagement and Dee rushed to make it happen just in time. Dee didn't just get the ring right, he literally made my perfect proposal happen. If he hadn't gotten the ring perfect and been so fast and responsive to fix the manufacturer error, I would have had over a dozen of my fiancee's relatives sitting around wondering why I had an empty box. I cannot recommend Dee and Diamond Designs highly enough. I know I'll be back there soon for wedding bands. If you're like me and you spent a ton of time talking to friends hoping for a magical connection who could tell you how to find the right diamond, or you think you'll find the perfect stone online, do yourself a favor and stop into Diamond Designs. You'll get an actual education and not an online sales pitch, and beyond that you'll find some of the best customer care I've ever seen, plus an actual partner in one of the biggest decisions you'll ever make. It's worth it for your time, and based on my experience, it's worth it for your wallet.
---
Great Customer Service
Reviewed on

8/24/2015
Ashley D
We went in, told them what we were looking for, they showed us some rings and we were out the door with rings in hand in under 20 minutes. The rings are great quality and very reasonably priced. The salesmen were also very nice and did not rush or pressure us in anyway.
---