Home

DJ Brothers
About this Vendor
Your DJ Specialists
High quality DJ service at an affordable rate. We will act as your master of ceremonies, take care of all the necessary announcements and work with all of your wedding/event vendors to make sure that everything goes according to your plan. Call today!
Details
Classical, Country, Disco, Folk, Hip-Hop, Jazz, Pop, R&B, Rock, Arabic, Latin, Persian, World Music
Ceremony, Reception, Wedding
MC Services, Recorded Music, Sound Equipment, Music





Contact Info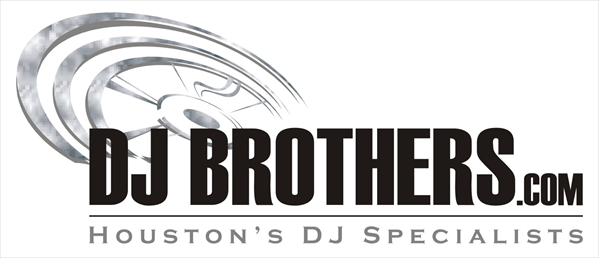 Reviewed on

12/04/2017
Scott S
Perfect! Joey K awesome. Had to set up two different systems for the venue that I was utilizing for the wedding. He showed up early and had everything set up and ready well in advance. His online planning tool is wonderful. It guided us through options of activities and... Read More allowed us to select specific music for the different activities. Joey kept the wedding going as scheduled, but was flexible when needed. Budget priced with superior performance. One of my better decision for my daughters wedding!
---
Reviewed on

11/08/2017
A D
Jason was great to work with. He called a week before to go over details, and he kept us informed at the reception. He picked great songs, and everyone complimented me on the playlist.
---
Reviewed on

11/03/2017
Madison D
Jason was AMAZING. He was very helpful in planning our reception timeline. He was so friendly, and kept the reception lively and right on schedule.
---
Reviewed on

11/01/2017
Carley H
DJ Brothers did a fantastic job at our wedding reception!! Joey was our DJ for the night and he kept people on the dance floor the entire time. He interacted with the crowd and made all announcements at appropriate times. DJ Brothers is very organized and their online planning... Read More is extremely helpful and easy to use. Overall, we had a great experience and our guests loved the music and atmosphere!
---
Reviewed on

10/28/2017
Christian S
Joey K was the Dj for our wedding event on 10/21/17 and he did an amazing job! He was extremely organized, kept the party going, and tended to all of our event requests . Joey is so polite and professional and we would recommend him/ Dj Brothers to anyone needed Dj services for... Read More their next event!
---
Reviewed on

10/22/2017
Nikki J
J.R. Hernandez was our DJ and the definition of a MC at our wedding. He was everything I could have asked for and so much more! Music is what makes a party in my opinion so it was very important to me to have a good DJ. I loved the online tool, we were able to make requests and... Read More layout our event prior to the wedding. He was very communicative and very thorough during the wedding which was great so we knew exactly what was going on. He was wonderful with the crowd and really got the party going. I can't say enough about the DJ Brothers I'm so glad that I chose them for our wedding!
---
Reviewed on

10/16/2017
Mallorie W
Our DJ Matt was so kind and polite to us! He truly tried to involve the guests at the wedding and get them dancing however, we had an older crowd whom wasn't so willing. He did a great job, my only reasons for giving 4 stars is that there was a lot of very loud piercing negative... Read More feedback from the microphone and speakers as well as matt kept interrupting my new husband and I while we were dancing. Although, that last part is also my fault as i could have told him to ask my parents instead. However, he just wanted to make sure he knew exactly what we wanted so thank you for that Matt!
---
Reviewed on

10/09/2017
Eden G
Jason was our DJ and did an amazing job! Their company uses a website that goes into a lot of detail on how exactly you want your wedding music to be like. We told him what style we pictured to have during our reception and he really nailed it! Our guest had a great time!... Read More Reasonably priced as well!!!!
---
Reviewed on

10/03/2017
John O
Jason did a fantastic job with everything we requested. He took care of all the small things and did an outstanding job with the big stuff. We couldn't have had a wedding without him, thank you so much.
---
Reviewed on

9/25/2017
Allison M
Outstanding!! DJ Brothers is great! You will get excellent service for your price. They are very organized and provide an excellent portal for your date so you can plan all the important events of the evening. I didn't have a planner and they acted as my Coordinators at the... Read More event and were fantastic. They play a great mix of music and really read the crowd wells
---
Reviewed on

7/26/2017
Sarah L
Overall great job. Communication was a little difficult before the wedding, but when we finally got ahold of each other they were very professional and on top of their game. Everyone enjoyed the music during dinner and dancing, and the DJ made sure to help us with some special... Read More song requests during the ceremony.
---
Reviewed on

7/16/2017
Daniel K
They did wonderful! We had a lot of songs that needed to be timed correctly to have the desired outcome. They knocked it out of the park EVERY time! Couldnt be happier. Would use again for any event if needed!!!
---
Reviewed on

6/30/2017
Rebecca L
We loved DJ Brothers! I was almost skeptical about their pricing compared to others, but they are extremely experienced, professional and good at what they do. Joey K, when I mentioned my surprise at the pricing, told me that he didn't feel the need to charge an arm and a leg.... Read More So they are definitely a good deal for the service you get! We even got a Sunday discount! We had 5 hours of DJ service and a photobooth. Everyone had a great time with both. My dad even said that Joey K was the perfect amount of involved: he read the room for music to play, but it also didn't feel like he was talking too much or anything. It was great!
---
Reviewed on

5/22/2017
Sarah P
DJ brothers was easy to use (they have a great website that allowed us to pick our music and set out a game plan) and our DJ, Jason, kept the dance floor moving. Great Value and Excellent Service.
---
Reviewed on

3/18/2017
Morgan M
Loved Jason as a DJ!! He came to me before announced everything. He made our night special!
---
Reviewed on

3/05/2017
Ashley V
Absolutely loved Jason!! He did exactly what we wanted and was very flexible with late changes! The guests enjoyed the variety of music that was played and he truly made our night memorable!! Thank you Jason!!!!
---
Reviewed on

3/02/2017
Karla S
Everything was great for our wedding! It's organized from the beginning that you're signed up. You will fill out a timeline and questionnaire including song requests. JR was our DJ and went over everything in detail days before the wedding. He kept our guests dancing and... Read More timeline went on as scheduled. We were very pleased and will keep DJ Bros in mind (JR). Thank you!
---
Reviewed on

2/27/2017
Earnest T
DJ Brothers was awesome!! I cannot say enough good things about how great of a job Joey did. He confirmed the schedule, was flexible, knew when to play the right songs. We picked a lot of country music when we were planning the reception, but none of our guests seemed interested... Read More in country dancing, so Joey read the crowd and played all the perfect songs to get the party going. He was worth every penny and I would highly recommend hiring DJ Brothers if you want one less thing to worry about at your wedding!
---
Reviewed on

2/20/2017
Tiffany B
DJ brothers was everything that we could of hoped for on our big day! Joey was absolutely thorough, professional, and very entertaining. He read the crowd perfectly and made our wedding an absolute blasts. I would recommend DJ Brothers 10/10!
---
Reviewed on

2/13/2017
Evelyn C
You are getting way more than just a DJ. Jason was amazing!!! It was like having another wedding coordinator to help us during the wedding. He worked with the venue wedding coordinator and everything went PERFECT!!! We had a blast dancing and singing alone with all the songs he... Read More played. If I could give more than 5 stars trust me I would!!
---
Reviewed on

2/11/2017
Katie L
They did an absolutely amazing job. The DJ did all of the special requests we asked for , was friendly, and really kept the reception rolling smoothly.
---
Reviewed on

12/01/2016
Lindsey R
First and foremost, DJ Brothers did a fabulous job at our wedding, we are 100% satisfied. Here are some of the reasons why. Affordability - the price range was perfect for us. A comprehensive music list - the DJ offered to search for music choices that were not on the list. Our... Read More DJ, Sterling, was energetic and friendly. He adapted to the crowd and played the appropriate music choices. The groom and I couldn't be more pleased with our experience.
---
Reviewed on

11/04/2016
Zachary D
Fantastic Service! Jason was our DJ, and even though we had to change venue from the original plan, and completely change our timetable, he kept in step all the way. It was personalized, but not overbearing. All the questions came before the big day, not during( we had enough to... Read More do by then) he was a bit early, but just to make sure he was set up in time and not hindering any part of our day. Thank you, y'all totally rocked it.
---
Reviewed on

10/25/2016
Lindsay T
First I have to say that they are super thorough and they try their very best to make sure that everything goes smoothly! You have a questionnaire to fill out online and they even called to make sure that they had all the proper information. The only reason why we didn't give... Read More them 5 stars is because we did have some mishaps with some songs being played at the right time. I completely understand the confusion because our wedding was not a standard one. They had to do two ceremonies, Hindu and American traditional. The only songs they messed up on was the Hindu ceremony and when we were walking in. We tried our best to label the music to show when the song should be played. Luckily it was really just a minor issue. Overall, they were great. They tried to keep the crowd involved, they were super personable and really funny. We enjoyed them and I highly recommend them to anyone else! The confusion of the songs could have happened to anyone.
---
Reviewed on

10/06/2016
Bailey R
DJ Brothers did an amazing job at our wedding. The planning process is super easy, they were extremely flexible the day of, and really made the night fun!
---