Home

DJ Brothers
About this Vendor
Your DJ Specialists
High quality DJ service at an affordable rate. We will act as your master of ceremonies, take care of all the necessary announcements and work with all of your wedding/event vendors to make sure that everything goes according to your plan. Call today!
Details
Arabic, Classical, Country, Disco, Folk, Hip-Hop, Jazz, Latin, Persian, Pop, R&B, Rock, World Music
Ceremony, Reception, Wedding
MC Services, Recorded Music, Sound Equipment, Music







Contact Info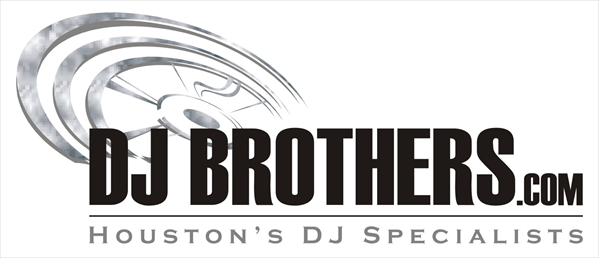 Reviewed on

12/04/2017
Scott S
Perfect! Joey K awesome. Had to set up two different systems for the venue that I was utilizing for the wedding. He showed up early and had everything set up and ready well in advance. His online planning tool is wonderful. It guided us through options of activities and... Read More allowed us to select specific music for the different activities. Joey kept the wedding going as scheduled, but was flexible when needed. Budget priced with superior performance. One of my better decision for my daughters wedding!
---
Reviewed on

3/20/2018
Sylvia J
The evening was Perfect!!! Thank you for making it so special!!
---
Reviewed on

3/14/2018
Nicole B
Enjoyed DJ Bizzle as our DJ!
---
Reviewed on

3/10/2018
Lauren C
We hired DJ Brothers through and open house at The Overlook in Atascocita. I loved having the online profile to map out the timeline of events and the songs we wanted played for all of the important moments. The timeline as useful to some of my other vendors as well, so that was... Read More a great feature. Our DJ was J.R. and he did an amazing job! He kept us relatively on schedule (which is nearly impossible to do at a wedding), kept guests on the dance floor, and managed our reception so well! With all of the special dances, the cake cutting, coordinating guests to the buffet, and all the other small details, J.R. did it all for us! It was so effortless and SO fun! Our guests had an amazing time and we have some great pictures of them having the time of their lives! Thank you so much to J.R. and the DJ Brothers!
---
Reviewed on

2/07/2018
Aprille P
I had a great experience with DJ Brothers, specifically with our DJ Joey K. You filled out your forms (music choices and timeline) online which was very convenient and easy to do. You where also able to share your online account with your guests so that they can submit song... Read More requests. All songs were tailored to our liking and DJ Joey K kept our guests on the dance floor at all times. He also worked really well with my day-of-coordinator to ensure everything was on time and went smoothly. They were professional and reliable, the quality of service was great, and their pricing is reasonable. I highly suggest them!
---
Reviewed on

1/28/2018
Kori L
They were perfect! DJ was fantastic. Will definitely use them for all future events.
---
Reviewed on

1/23/2018
Lauren S
The DJ Brothers were phenomenal! They simply did everything we asked. They were the main MC and coordinator of the reception, as we had no wedding planner, and our DJ did a fabulous job of being in charge. The DJ would come up to us to confirm and let us know of timing for cake... Read More cutting, etc., just like a wedding planner would have, so that we were never surprised and were always on schedule. The music was just what we requested, they were able to do the music for our large Grand March, and we were nothing but pleased!
---
Reviewed on

1/18/2018
Nicole J
DJ Brothers did such an amazing job at my wedding! Everyone I have talked to has said the music was perfect and got the party started! My DJ was Jason and he did and amazing job! He is very personable and made sure everything was just right! Jason contacted me a few days before... Read More the wedding to make sure he had all the correct information, which made me feel like he really valued his job and wanted me to have the perfect wedding. If I had to do the wedding all over again I would for sure choose DJ Brothers again!!
---
Reviewed on

1/04/2018
Brittany J
Sterling was our DJ and we were very unimpressed by his services. Communication with DJ Brothers was not great and they were not very informative on the things they were wanting us to fill out online. I even emailed them at one point about specifics of things I should be filling... Read More out and they just sent me an automated response that didn't even answer my question, so I had to email back again and reiterate that I needed specific questions answered. Sterling started out fine, by calling us about a week before the wedding to go over the schedule, but the day of, nothing went as planned. It started with him not paying attention to me entering the chapel for my ceremony, so when my coordinator told me to start walking down the aisle, he wasn't even playing the song I requested until I got almost half way down the aisle. Once we got ready to enter our reception, he got confused about my bridal party being introduced as couples (which we had to specify on the website.) Our first dance song was to "perfect" by Ed Sheeran and we had a choreographed dance, but Sterling did not start the song from the very beginning so we skipped the whole first part of our dance. The songs for our garter toss were played in incorrect order and it seemed as if he didn't even play the songs from the playlist that we provided. The songs he played were still popular songs, but we had specifically picked quite a few songs that we put on the priority playlist that were not played. I feel like if they require me to spend so much time entering my preferences on their website, the DJ should be very familiar with what I am requesting before hand and should know what's going on and that was not the case. The only thing I was impressed with is that my grandfather asked if he could also be introduced into my reception so Sterling made adjustments with him to do that. I only used DJ Brothers because they were included in my package, but if I could give advice to other Brides at Lindsay Lakes, I'd say use a different DJ vendor.
---
Reviewed on

12/26/2017
Marcy C
J.R. was our DJ and he was amazing! The whole company is awesome and I would highly recommend them. Their website is easy to navigate and you can easily plan out the whole ceremony, from planning every song to just in general saying what genre you want and having the DJ pick the... Read More music. The CEO, Joey, even personally went through the website with me- what better customer service can you get? We danced all night- young and old! A great time!
---
Reviewed on

11/08/2017
A D
Jason was great to work with. He called a week before to go over details, and he kept us informed at the reception. He picked great songs, and everyone complimented me on the playlist.
---
Reviewed on

11/03/2017
Madison D
Jason was AMAZING. He was very helpful in planning our reception timeline. He was so friendly, and kept the reception lively and right on schedule.
---
Reviewed on

11/01/2017
Carley H
DJ Brothers did a fantastic job at our wedding reception!! Joey was our DJ for the night and he kept people on the dance floor the entire time. He interacted with the crowd and made all announcements at appropriate times. DJ Brothers is very organized and their online planning... Read More is extremely helpful and easy to use. Overall, we had a great experience and our guests loved the music and atmosphere!
---
Reviewed on

10/28/2017
Christian S
Joey K was the Dj for our wedding event on 10/21/17 and he did an amazing job! He was extremely organized, kept the party going, and tended to all of our event requests . Joey is so polite and professional and we would recommend him/ Dj Brothers to anyone needed Dj services for... Read More their next event!
---
Reviewed on

10/22/2017
Nikki J
J.R. Hernandez was our DJ and the definition of a MC at our wedding. He was everything I could have asked for and so much more! Music is what makes a party in my opinion so it was very important to me to have a good DJ. I loved the online tool, we were able to make requests and... Read More layout our event prior to the wedding. He was very communicative and very thorough during the wedding which was great so we knew exactly what was going on. He was wonderful with the crowd and really got the party going. I can't say enough about the DJ Brothers I'm so glad that I chose them for our wedding!
---
Reviewed on

10/16/2017
Mallorie W
Our DJ Matt was so kind and polite to us! He truly tried to involve the guests at the wedding and get them dancing however, we had an older crowd whom wasn't so willing. He did a great job, my only reasons for giving 4 stars is that there was a lot of very loud piercing negative... Read More feedback from the microphone and speakers as well as matt kept interrupting my new husband and I while we were dancing. Although, that last part is also my fault as i could have told him to ask my parents instead. However, he just wanted to make sure he knew exactly what we wanted so thank you for that Matt!
---
Reviewed on

10/09/2017
Eden G
Jason was our DJ and did an amazing job! Their company uses a website that goes into a lot of detail on how exactly you want your wedding music to be like. We told him what style we pictured to have during our reception and he really nailed it! Our guest had a great time!... Read More Reasonably priced as well!!!!
---
Reviewed on

10/03/2017
John O
Jason did a fantastic job with everything we requested. He took care of all the small things and did an outstanding job with the big stuff. We couldn't have had a wedding without him, thank you so much.
---
Reviewed on

9/25/2017
Allison M
Outstanding!! DJ Brothers is great! You will get excellent service for your price. They are very organized and provide an excellent portal for your date so you can plan all the important events of the evening. I didn't have a planner and they acted as my Coordinators at the... Read More event and were fantastic. They play a great mix of music and really read the crowd wells
---
Reviewed on

7/26/2017
Sarah L
Overall great job. Communication was a little difficult before the wedding, but when we finally got ahold of each other they were very professional and on top of their game. Everyone enjoyed the music during dinner and dancing, and the DJ made sure to help us with some special... Read More song requests during the ceremony.
---
Reviewed on

7/16/2017
Daniel K
They did wonderful! We had a lot of songs that needed to be timed correctly to have the desired outcome. They knocked it out of the park EVERY time! Couldnt be happier. Would use again for any event if needed!!!
---
Reviewed on

6/30/2017
Rebecca L
We loved DJ Brothers! I was almost skeptical about their pricing compared to others, but they are extremely experienced, professional and good at what they do. Joey K, when I mentioned my surprise at the pricing, told me that he didn't feel the need to charge an arm and a leg.... Read More So they are definitely a good deal for the service you get! We even got a Sunday discount! We had 5 hours of DJ service and a photobooth. Everyone had a great time with both. My dad even said that Joey K was the perfect amount of involved: he read the room for music to play, but it also didn't feel like he was talking too much or anything. It was great!
---
Reviewed on

5/22/2017
Sarah P
DJ brothers was easy to use (they have a great website that allowed us to pick our music and set out a game plan) and our DJ, Jason, kept the dance floor moving. Great Value and Excellent Service.
---
Reviewed on

3/18/2017
Morgan M
Loved Jason as a DJ!! He came to me before announced everything. He made our night special!
---
Reviewed on

3/05/2017
Ashley V
Absolutely loved Jason!! He did exactly what we wanted and was very flexible with late changes! The guests enjoyed the variety of music that was played and he truly made our night memorable!! Thank you Jason!!!!
---