Home

DJ Jer Events and Lighting Design
About this Vendor
Create memories that will last a lifetime!
South Dakota's only Wedding Entertainment Director(r) will help you create an amazing event for you and your guests that they will never forget! Specializing in Digital Up-lighting, specialty lighting, online planning to customize your event to perfection. Your source for upscale entertainment.
Details
Ceremony, Reception, Wedding
MC Services, Recorded Music, Sound Equipment, Music
Contact Info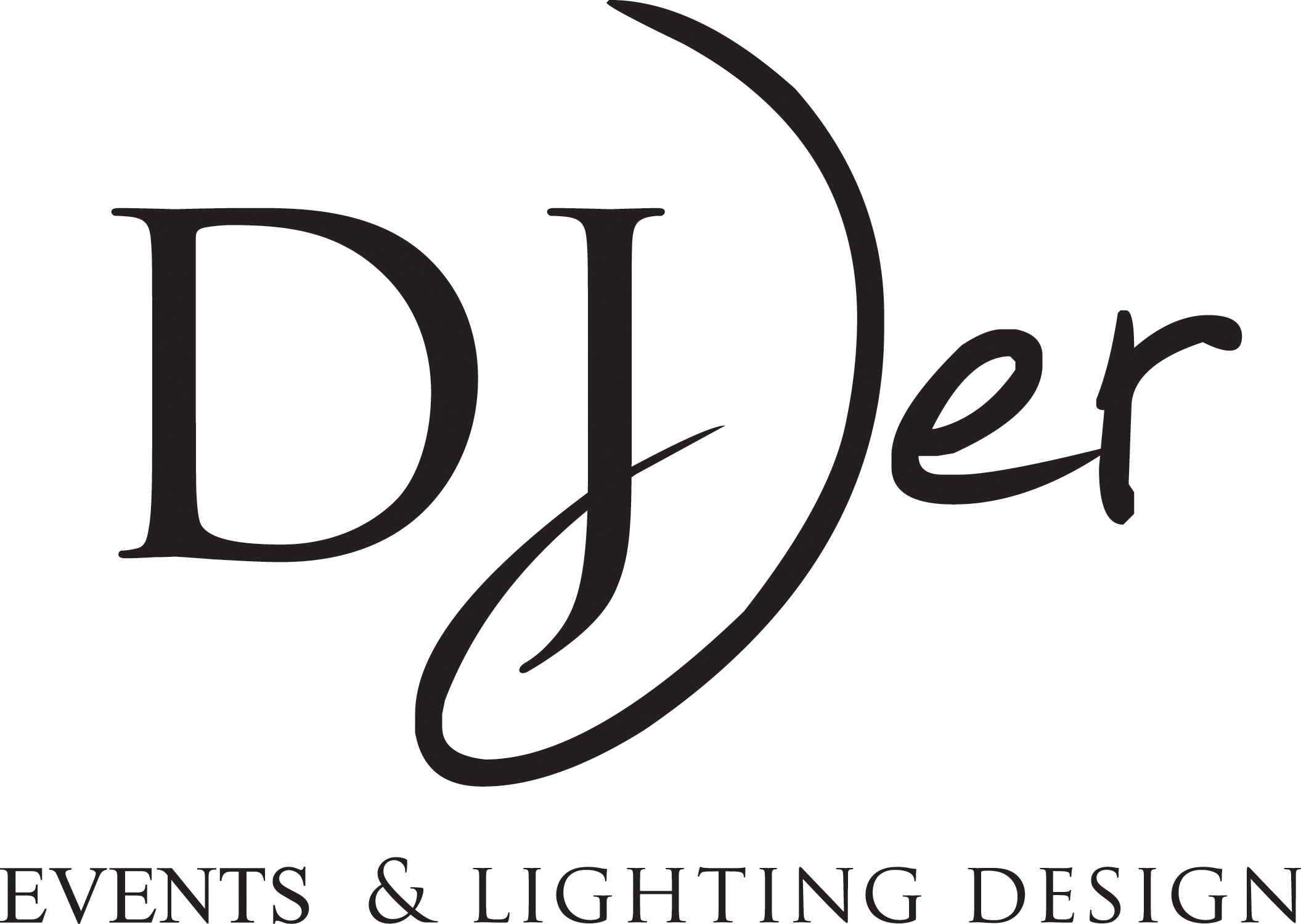 Hands down best investment for our wedding
Reviewed on

8/29/2014
Jessica B
Jeremy was our officiant for the wedding, master of ceremonies, and DJ! He went above and beyond to make sure our dreams came true on our special day! He put a special touch on every important part of the day. We recieved many compliments on how our wedding was different than others and how much fun they had. Jeremy made me feel at ease through the entire wedding planning process. I was never stressed out or worried! He was worth every penny and I HIGHLY reccomend his services.
---
DJ Jer
Reviewed on

10/02/2014
Abby S
Jeremy was so fun to work with! During our initial consultation he really got to know us as a couple and how we envisioned our wedding day. He was so personable and professional throughout the planning experience. The day of the wedding I was a little stressed out and I went to see the reception space and he and his crew were setting up. Jeremy could tell I was a little stressed and gave me a hug and reassured me everything would look perfect. He was definitely right! When I first walked into our reception, the lighting looked absolutely amazing and exactly how I had pictured it! We had a personalized monogram behind our head table with lighting as well. My favorite part of the whole day was our DANCE! He had the dance floor FULL with all ages and everyone was having a fantastic time! We had sooo many compliments from our guests on how great of an entertainer our DJ was. The flow of the whole reception was spot on, there was never a lull in the entertainment. We did an auction for the garter and many of our out of town guests had said they had never seen that before and were very impressed. I must say so myself that Jeremy must have been an auctioneer previously because he did phenomenal! The music for the dance was exactly what I wanted and there was a good mix so everyone was satisfied with the selections. We could not have been more please with our experience with Jeremy, I definitely recommend him other brides/grooms!
---
Excellent DJ, lifesaver at reception
Reviewed on

6/18/2015
Mallory S
Eric was our DJ and he did a great job. The dance floor was packed all night. He honored all of our requests. He also jumped in to help by dismissing tables for the buffet. No regrets here!
---
Not only the best DJ in town but also a great friend!!!!
Reviewed on

10/31/2014
Samantha M
Jeremy was not just the DJ at my wedding or just the guy who married me and my husband Jeremy was there also as a great friend almost like a big brother! He made my wedding night a night to remember! Everything was just so perfect and organized he made sure everything was how I wanted it and more!!! The dance floor was never Empty he played every kind of music you could want for all ages! He know how to keep the party going!! My special day wouldn't of been the same without him!!! Much love to Jeremy!!! :)
---
What a night!
Reviewed on

10/30/2014
Anna A
We had Eran with DJ Jer for our wedding an he did such a great job from keeping the crowd entertained and was an awesome DJ for our dance. We had so many people compliment us on the fun night all because of Eran. Not only did he direct the event as our MC but he helped us with the planning to make sure we had everything in place. We had an amazing first dance with a cloud dance which our guests couldn't stop talking about. We still hear how much fun everyone had that night.
---
Best DJ in the Midwest!
Reviewed on

10/30/2014
DJ Jer is possibly the best DJ out there! He was more than just a DJ to us, and was one of the main reasons our wedding was perfect! He worked with us on every aspect of our wedding from lighting to the set up and layout to the decor. He truly wanted to make our day as special as possible. He even built us an amazing display of edison bulb lights that covered the entire reception. At the reception, he made sure every thing was running smoothly, and that every one knew what their roles were. My fiance and I did not have to worry about a thing! I am so glad we hired him for our wedding, and wouldn't have changed a thing! I strongly recommend DJ Jer. He will make sure your wedding day is perfect!
---
Jer saves the day!
Reviewed on

10/16/2014
Makayla H
My husband and I came across DJ Jer at a bridal show. His DJ's were very professional in both appearance and behavior, which impressed us from the start. We then booked a meeting to determine if that was who we wanted to go with. At the meeting, Jeremy asked many pertinent questions about how we envisioned our wedding celebration. As he said during our meeting, he wanted to be sure his company was a good fit for us, as well as we were a good fit for his company. I was impressed with the product he promised, and we booked one of his DJ's that night. His company has a website which allows you to add requests, do not play lists, timelines, important people list and a contact list. Because we were planning our wedding from out of town, I thought this would be great! We booked our DJ in January for a September wedding, and I received a text from our hired DJ a few days after booking. This was the last I heard from him. I had e-mailed him, tried calling him, messaged from the website and never heard back. We called Jer, and he assured us that our DJ would contact us closer to the week of the wedding, but we did not hear from him (this is August now). So we decided to try calling him again, and this DJ said he was not on the schedule to work for our wedding (Bride and Groom freaking out right about now), but that he would call Jeremy and figure it out. We waited a while and decided just to call Jeremy directly. He was very professional and apologetic for the confusion and offered to provide DJ/Master of Ceremonies for our reception and dance (Allelulia!!)! Jeremy was amazing! He kept the night flowing, taking a lot of stress off of us and allowing us to enjoy our night! The only reason I did not give a full 5 stars was because of the confusion, which caused some great last minute stress. This is were I can see the downside of planning so much online, some things may get lost in the shuffle between all parties involved. However, not only did things work out last minute, we were very satisfied with the product in the end and fun was had by all!! I would recommend DJ Jer's services to anyone!
---
Wedding reception
Reviewed on

10/16/2014
Nicole V
Eran was our DJ and was great at entertaining our wedding guests. The dance floor was busy the whole time and he did a great job reading the crowd and playing what everyone wanted to hear.
---
Best Decision We Made!
Reviewed on

10/14/2014
When planning our wedding budget, we knew we had to prioritize and put more money toward the things that mattered to us most. Having a great reception was toward the top of our list. We wanted to enjoy celebrating our wedding with our friends and family. We also wanted our guests to remember how they felt and how much fun they had. Hiring DJ Jer was the best thing we could have done. From the moment we met him, we knew he was genuinely interested in us and cared about making our reception all that we wanted it to be. With the reception in his hands, the stress was lifted from our shoulders and we were able to just enjoy our day. He went above and beyond for us and we are so thankful. We know we had a wedding reception that no one will soon forget (thanks to Jeremy)! Make your day all that hoped for with DJ Jer!
---
More than just a DJ
Reviewed on

10/14/2014
Kayla W
Our entire event was planned at one location; and the coordinator there recommended DJ Jer. We met with Jeremy and knew instantly that he would make our event memorable. He was easy to work with and helped us in more ways then just playing music. Jeremy created a beautiful wedding back drop with draping and lighting. Moving in to the reception he kept our guests entertained while we were taking photos since we did not do this before hand. He was very creative with the way the introductions were done and made each dance flow into the next. The entire reception was seamless and felt like a well planned event rather than an awkward staging of dances. I couldn't be happier with the services he provided.
---
Amazing!!!
Reviewed on

9/02/2014
Jessica M
DJ Jer officiated and DJ'd our wedding. We had numerous compliments as to how personal and reflective our ceremony was to who my husband and I are and we never would have been able to accomplish that with out him.He listened to what we wanted and ran with it and made the day amazing. I don't think we could ever thank DJ Jer enough for making our day truly one we will always remember
---
Great DJ Service!
Reviewed on

8/21/2014
Dave F
We just used DJ Jer Events and Lighting Design for our wedding and they did a PHENOMENAL job! DJ Dan did a great job keeping the flow of the reception, providing entertainment and picked awesome dance music. We never had an empty dance floor! They were so easy to work with, they truly took time to get to know us before our wedding day and DJ Dan catered the reception and music to our style. I truly don't have one complaint. We had multiple people tell us that it was by far their favorite wedding reception. I would recommend this DJ service to anyone who loves to dance and have a great time!
---
Thanks to a Dream Wedding come true!!
Reviewed on

8/21/2014
I will admit I was digging my heals when my daughter said she wanted this DJ that would cost around $3000-$4000. I have performed at many dances with a few bands for many years in the past, singing my butt off for 4 hours at around $1000 total per night. that being said, the only DJ's I knew played music and had some lights that flash but they didn't get paid as much as a live band either. My daughter assured me that you were not just an ordinary DJ, you are someone that does much more than just spin CD's. She continued to persuade me with telling me everything that you do, checking out your videos on your website. She assured me that I would be impressed by the end of the night and feel assured that it was worth every penny. Jeremy you ARE worth every penny!! I know my daughter felt at total ease knowing you had everything under control and she was able to focus on other important items. You helped make this ceremony a one of a kind unique experience for us. I have never seen anything like this and I know that is why this wedding was such a success. I was told many times from guests that attended that it was a nice change from the traditional wedding everyone was used to attending. There were so many compliments on the wedding it was overwhelming, it was magical!!! It was a complete honor to be able to work with you! Thank you Jeremy, that day will never be forgotten I am sure!!! Thank you for helping make my daughter's "Dream" wedding come true!! I hope you much success!!!
---
DJ Jer was the best ever!!!!
Reviewed on

10/04/2013
Teres B
My daughter, Hillary, was married in August and DG Jer was superb!!!! The communication between him,the bride and myself (mother of the bride) was top notch and I couldn't have been more pleased. The music, lighting , presentation of the bridal party just made my night as Mom, perfect. I loved everything he did for us. The dinner music was perfection and was classic big band sound just like I wanted. Hillary made her music list online and loved every minute of it. He arrived on time and played until the wee hours of the morning. The planning of a wedding is stressful enough, but this was one thing I had zero doubt about. DJ Jer had my complete confidence and we left it all in his hands and he was wonderful. I would recommend him to anyone!!! He was prompt and very professional and enjoyed the party with us! He was worth every penny and more! Book him for your wedding!! You will not be disappointed!!! Thanks from us all!! Teresa (Mother of the Bride)
---
1:30AM & the dance floor's packed!
Reviewed on

10/04/2013
Chastin A
Picture this.... you are in the center of a room surrounded by hundreds of your family and friends and you are dancing your first dance with the love of your life, man of your dreams, high school sweetheart, and now husband...and as if it already isn't emotional enough, at the bridge of your special song, you hear a familiar voice speaking, not just speaking, but reciting some words..then you hear another familiar voice doing the same...And then it dawns on you...as a tear rolls down your cheek...and you look into the eyes of your husband...the voices you hear are you and your husband and the words you hear are the vows that YOU said to each other earlier that day at your wedding ceremony! How absolutely amazing would that be? Well, let me tell you how amazing that is. That moment is the best moment of my life and my husband and I will remember it forever. We were so surprised and everyone was in tears. It was perfect. The wedding day went on flawlessly! The night was even better! Jeremy did such an amazing job with everything! He did the sound for our ceremony and he was the DJ for the reception. We had literally nothing to worry about the entire day. He made sure that everyone was where they needed to be at the right time. He doesn't do the traditional wedding reception as you can see, he adds his own touch. He makes everything SO much more personal, intimate, and memorable. I am still hearing from our guests how much fun they had and how wonderful our DJ was. It was 1:30 AM and we still had a hundred people on the dance floor! We simply didn't want the night to end, because it was so much fun!! The planning process was easy and SO stress free! I was able to stay organized through his website and he was ALWAYS available and prompt with any questions we had. Jeremy makes everything about YOU! You won't see his name advertised or posted anywhere in your venue. He is very professional, entertaining, and full of ideas. He uses the best sound and lighting equipment that's out there. When you have DJ Jer as your DJ, you really DO have the BEST. He has the tools to make everything perfect for you. I highly, HIGHLY recommend his services for your big day!
---
Mahlen/Bell Wedding
Reviewed on

10/04/2013
sadie m
Dj Jer came to us HIGHLY recommended from friends. These friends raved about how professional, and personable he was to work with throughout the entire process. They also spoke enthusiastically about the great party he threw them! We found all of this to be true (and then some) from the first moment we met with him. He wanted to get to know us as a couple, and wanted to understand what type of reception/dance we wanted for our guests. Dj Jer absolutley exceeded our expectations with the beautiful lighting displays, the personalized monograms, his ability to MC the entire reception, and let's not forget about the DANCE! Our #1 goal was to throw a great party for our guests...and Dj Jer delivered. Our dance floor was packed all night long!HIRE DJ JER!!!
---
DJ Jer Events and Lighting Design
Reviewed on

10/04/2013
My husband and I got married about two months ago and had the honor of having Jeremy as our Master of Ceremonies. He was absolutely amazing to work with. DJ Jer has an awesome website that you get signed up for, where you are able to keep track of all your wedding information. This was a very helpful site for me. And if you ever have questions for the DJ all you have to do is send out a message on there and they will get it quickly. On this website you are able to make song requests, name your wedding party, pick how you want to enter, and pretty much all the information you need for the wedding day. My favorite feature was the schedule of the wedding day, and then you can even print the schedule and give it to the wedding party. A couple of days before the wedding we met with Jeremy to go over all of the final details. This meeting was awesome because he really knew what we needed to get done. He went through everyone in the wedding parties name to make sure he was saying them correctly. Helped us narrow down the music selection so it was the music we wanted to be played. We talked about lighting and how we wanted them to be set up. Jeremy really eased my anxiety by helping us go through those final details. I really had no idea how I wanted the lights to be set up, but he gave us great ideas that worked perfectly. We also had Jeremy make us a monogram for behind the head table and it was amazing. My favorite part from the reception was when my husband and I were having our first dance. Jeremy told us he had a surprise for us, but I had no idea what that meant. While we were dancing the floor was filled with smoke and it looked like we were dancing on the clouds. It was such a memorable experience, one I will never forget. Jeremy helped our day to be so special; he put so much thought into the little details. Jeremy and his other staff make sure your day runs smoothly, and they truly care about each couple they work with. I couldn't thank him enough that night for what an amazing night he created for my husband and I. I highly recommend DJ Jer to who ever are looking for an amazing DJ.
---
Amazing DJ!
Reviewed on

10/02/2013
Mallory Z
DJ Jer did an amazing job at our reception and dance! He made sure the reception moved along. During our cake cutting he told the guests we were cutting the cake and also told a special story. The cake cutter we used is a family tradition to use at all the weddings. I'm not positive how he found out about the tradition but it was an awesome surprise as my grandmother started the tradition and she is no longer with us. For our first dance he made sure to get all the little kids off the dance floor and he had them sit in a line and watch us. The dance floor was packed throughout the whole dance! I had several people tell me that DJ Jer was one of the best they've heard! He had twists on wedding dance traditions that made it an awesome night! We are so glad we chose him to DJ our wedding!
---
By far, the best!!
Reviewed on

10/02/2013
Kayla O
Hiring DJ Jer was one of the smartest things we did for our wedding. He is not just a DJ, he was more like a master of ceremonies for our reception. He announced everything as it was happening and made sure to get the guests attention. I cannot tell you how many weddings I have been to where I completely miss the first dances and the cake cutting simply because I had no idea they were happening. Jeremy is so talented at what he does and helped us so much with the planning process of our reception. He was basically a wedding planner for us. He even gave us some great decor ideas other than just uplighting. Our dance floor was literally jam packed the entire night. I could barely fit on the dance floor with my ballgown dress! Everyone still tells us that they have never been to a more fun wedding! I definitely give DJ Jer a lot of credit for this! He knew all the songs to play to keep everyone moving and on the dance floor! He also set the perfect mood for our cocktail hour. My best friend also used DJ Jer for her wedding a few months after mine and he nailed it once again. Second most fun wedding I have ever attended(second to only mine, of course)! You literally cannot go wrong by choosing DJ Jer! I highly recommend him to anyone looking for a DJ! He is, by far, the best!
---
Amazing experience!
Reviewed on

9/16/2013
We had Matt, one of the guys on DJ Jers team. The entire process (from meeting with Jeremy about the packages to the last song played) was a great experience. Matt did the music for our ceremony also and showed up in plenty of time for a sound check and kept my stress level low! He played all the songs we wanted and made sure to include the polka songs just for my parents! The dance floor was full all night. He had a great copy cat kiss idea for the reception and it was a hit. A lot of times I can't understand DJs at wedding but we had no issues. He was a true professional and I'm very happy about our decision to go with him.
---
DJ Jer
Reviewed on

8/09/2013
Cassie R
We had the awesome opportunity to have Dan, from DJ Jer's team, DJ our wedding. They were so much more than a DJ company for us, they also handled the lighting, draping, minor freak outs before the wedding (no bride has those), and any little question we had along the way; and they handled it all brilliantly! We could not have asked for a better experience, we have gotten nothing but compliments on Dan and how respectful, conscious and awesome he is! The second we pulled into the parking lot of the country club, we didn't have to worry about a thing, Dan took care of it all and for that we will forever be grateful! He kept the party going all night and the room looked fantastic! Ugh, I could go on and on forever, but I won't! There is no other place I would send anybody I know! Thank you Dan and Jeremy for making our day absolutely perfect!
---
Nick
Reviewed on

7/30/2013
Ashley K
We had DJ Nick at our wedding and we were thrilled with the service we received! I can't say enough about Jer and his team. I didn't have to worry about anything because he ran the show and kept things on track all night. It was flawless. Thanks nick!!!
---
Great Experience!
Reviewed on

7/16/2013
Megan R
DJ Jer helped make our wedding so special! Not once did we have to worry about a single detail of the days events and that was thanks to Jeremy. He was great at making sure to review our music preferences so that all the music played at our reception was just perfect. Plus he really knew how to handle and lead a crowd the entire night. 100% recommend.
---
Ceremony and Reception DJ
Reviewed on

7/16/2013
April J
This DJ was great! He set up for our ceremony and the reception. The music for the ceremony went off nearly without any problems (but I couldn't expect it to be perfect, being that he had to set up all this electronic equipment on the shore of the lake!) We got married in NW Iowa and the DJ came all the way to us, and charged us hardly anything for travel expense! He played wonderful music at the reception, everyone had a great time! People were dancing SO much that we actually ended the dance an hour early because everyone was so tired! I would hire DJ Jer again in a heart beat!
---
Perfect!!!
Reviewed on

6/30/2013
Laura S
We had Matt as the DJ and he was beyond fantastic!! Highly recommended!! He was fun to work with and kept the party rolling along. Everyone kept saying it was the best wedding party they had ever been to! I kept thinking 'what are you going to blame for people leaving the party early?' The Flowers? Spend your money on a great DJ!!!!
---
Send Message