Home

DMD3 Entertainment Lighting and PhotoBooth
About this Vendor
New England's premier DJ and Lighting
Our goal at DMD3 Entertainment is take your dream and make it a reality. We want to create an unforgettable experience for you and your guests. Your Event DJ will play the songs that get the party started, and our ability to read your crowd keeps the dance floor moving all night long!!!
Details
Classical, Country, Dance, Disco, Folk, Hip-Hop, Jazz, Pop, R&B, Rock, Latin, World Music
After Party, Rehearsals + Parties, Ceremony, Reception, Wedding
MC Services, Sound Equipment, Music, Planning
Contact Info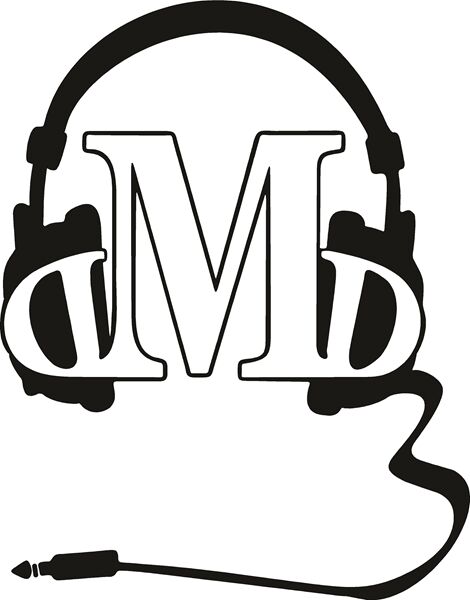 Reviewed on

10/21/2016
Daniela D
Our wedding ceremony and reception were at Misselwood in Beverly, Massachusetts, and DMD3 Entertainment provided the ceremony music, uplighting, photo booth, and DJ/Entertainment for the evening. The owner Giacomo and his team were the utmost professionals throughout the... Read More planning process, and the execution of the event. The DMD3 team made all of our guests feel involved, and made sure guests were having fun and on the dance floor. Giacomo was flexible and provided a ton of options to choose from for uplighting and music. He even came to our home to meet with us to discuss timeline and options. Also, he went above and beyond by purchasing a new backdrop for our photo booth rental, because it went with the wedding theme. I highly recommend DMD3 Entertainment for all of your event needs. They are easy to work with and will make sure your event is memorable and goes off without a hitch!
---
Reviewed on

10/08/2016
Cristina L
We used DMD3 as the DJ at our Fairmont Copley Plaza Wedding. Giacomo was professional, organized, easy to work with and (most importantly) worked with our requests and had our guests dancing the whole time! I highly recommend.
---
Reviewed on

8/06/2015
Jason C
A little long I know but I had to! DMD3 was great!!! We worked with Giacomo and from the start he was on his game. first of all I have to say that there was nothing conventional about our wedding (since we planned it in 90 days!!) and for someone who loves music and great... Read More sound we were a bit nervous in what we could find last minute. A friend recommended DMD3 and luckily they were available. Giacomo was more than accommodating from the first time we spoke with him. Shortly after confirming availability he made an appointment to meet with us (wherever was convenient for us - we chose our home since the wedding was to be there) to discuss our expectations and what he could do for us. as you can imagine we were a bit overwhelmed planning a last minute wedding at our home with a guest list of 170. During our initial meeting we discussed expectations, did a walk through of how the entire wedding would be, and answered all of our questions even giving us a template of what needed to be done on our part. Something I wanted to point out that I liked is DMD3 has a user portal on their website which is personalized to you. It allowed us to customize our music including a do not play list, must plays, and it helped us find music. In the weeks leading up to the wedding, Giacomo was great about checking in to make sure we weren't having any issues and to make sure we didn't forget about what needed to be done. We met the week before the wedding (again anywhere that worked for us) and finalized everything music, layout, new expectations, etc. When the big day came Giacomo was there early to setup and help run the show with our event coordinator. His setup was perfect. The sound for the ceremony, speeches, pre-ceremony music were perfect and so were his transitions. When it came time for the first dances he was able to cut out of the music early when he realized we were satisfied and transition on to the next segment like the pro he is. After dinner the real party began and I must say his music selection packed the dance floor and kept it packed for the entire night (we structured the ceremony and food to have more dance time so there was a lot of dancing!!) Throughout the night I kept receiving compliments on the music which was awesome to hear but I had no idea why people were complimenting me they should have been complimenting Giacomo because he brought it! I honestly can't say enough about how well Giacomo and DMD3 did. It was levels above what we expected.I hope this review helps paint the picture of how well DMD3 treated us and how good they are at their craft.
---
Reviewed on

1/05/2017
Laura N
Giacomo is an amazing DJ!! In both of our meetings with him he made me feel totally at ease about the whole wedding ceremony/reception timeline and music (things I had been anxious about and had come with a long list of questions). He is super friendly and professional and you... Read More can tell he knows exactly what he is doing when it comes to making your ceremony music and wedding reception the best it can be!! So many guests told me later that they loved his DJ'ing (aka he played good music that kept people on the dance floor) and those who spoke with him said he was super nice (he is!!). Everyone had a great time at our reception, thanks in huge part to Giacomo and his skills. I would HIGHLY recommend Giacomo as your wedding DJ!!
---
Reviewed on

12/30/2016
Jessica C
I cannot begin to thank Giacomo at DMD3 Entertainment enough for helping our wedding be the most fun and most perfect day we could have imagined! Giacomo went above and beyond to help set the romantic and sentimental mood of our ceremony, create the perfect (and hilarious)... Read More surprise entrance we wanted and get and then keep, our guests on the dance floor all night! He was completely supportive in the planning process, answered every e-mail/text promptly AND he made the whole night run as smoothly as we could imagine. I may be biased...but I can HONESTLY say our wedding was the most fun one we'd been to thanks to our amazing DJ Giacomo! <3
---
Reviewed on

10/31/2016
Nino S
Three words... BEST DJ EVER!!!
---
Reviewed on

10/31/2016
Nicole L
Jackamo, Orlando, and Erik were an absolute pleasure to work with. Our friends keep asking us about them for their next parties. The photobooth was so much fun and the dj had us dancing all night!
---
Reviewed on

10/31/2016
Ashley D
Words cannot describe how happy we are that DMD3 Entertainment djed our wedding! Giacomo was so easy to work with and made us feel at ease. Thank you guys!
---
Reviewed on

10/31/2016
Ashley D
Words cannot describe how happy we are that DMD3 Entertainment djed our wedding! Giacomo was so easy to work with and made us feel at ease. Thank you guys!
---
Reviewed on

10/30/2016
Ciana L
DMD3 was amazing! They had us dancing all night long!!
---
Reviewed on

10/24/2016
Sarah F
GREAT OPTIONS, IDEAS, A1!!! EVERYTHING CAME OUT AMAZING
---
Reviewed on

10/10/2016
Melissa P
DMD3 was a great company to work with! They were so responsive and helpful and catered to exactly what we wanted from a wedding DJ!! We had so much fun on our wedding night :)
---
Reviewed on

10/10/2016
Melissa P
DMD3 was a great company to work with! They were so responsive and helpful and catered to exactly what we wanted from a wedding DJ!! We had so much fun on our wedding night :)
---
DMD3 Entertainment - Giacomo
Reviewed on

11/16/2015
Laura N
We had Giacomo from DMD3 Entertainment for our wedding at the Brooksby Farms. Giacomo was awesome. He came highly recommended after he was hired for our friends wedding. Once we met, we instantly felt at ease and excited about the process. He was easy to work with and was more... Read More than willing to compromise and provide us with what we were looking for. He got our vision! Not to mention he has a wonderful music portal that he provides his clients where you can listen and select music you want played, it just made it so easy! Everything from Microphones for the officiant and speakers to having music outside, and music and lights in the barn for the dance party - Giacomo had it taken care. You can tell he has been doing this awhile and knows what everyone likes to dance to. We had about 3 hours of 100 guests dancing nonstop, from the mix of songs he had everyone dancing the whole time. He really knows how to read a crowd, everyone loved him! I couldn't recommend any one more personable and excited about what he does!
---
More than a DJ
Reviewed on

10/26/2015
If only every vendor we used could've been as easy and understanding as Giacomo. As you can imagine we had a few hiccups on our wedding day (with the limo and church), but Giacomo was able to calm me down and turned it into the greatest night of my life!
---
Non stop fun!
Reviewed on

10/26/2015
We could not have asked for a better night. We had so much fun the night flew by and our friends and family still talk about how great they were!
---
Perfect!!
Reviewed on

10/26/2015
Dmd3 was an absolute pleasure to work with! I would absolutely recommend them to anyone looking for a DJ and Photobooth!
---
The Best DJ you could ever Have
Reviewed on

10/12/2015
Julie B
Look no further!!! Seriously stop!! Book DMD3 right now! They were amazing!!!! DMD3 did my wedding and it could not have been better! Their music choices were perfect! It was the perfect mix of old and new and everyone was dancing all night long! The dinner music was the perfect... Read More backdrop for my guests and got everyone ready to dance. My DJ was Nick and he was wonderful!! He picked the music based on my crowd and was great at knowing what would get them dancing! My guests could not stop raving about them!!! The owner was so amazing about going over everything with me before and so flexible to make sure it was everything I wanted. Their Photo Booth was also perfect! It was busy all night long and it was great because the guests could do it themselves and got the photo right away! They truly made my day perfect and made it the wedding of my dreams! If you want a DJ who is flexible, organized, helpful, not cheesy, and knows how to make your wedding perfect then book DMD3 Entertainment. I promise you won't be sorry!!!
---
Best night of my LIFE
Reviewed on

10/09/2015
Excellent service. He was on point and let us know everything step by step. The music and lighting was fantastic. The photo booth was a great idea and loved it. Highly recommend for any event. He did a great job for my wedding and he will for yours. Also super important on... Read More prices. He was very fair and honest. Very comfortable to talk to and always answered all my questions with confidence. Thank You.
---
Wedding DJ Success!
Reviewed on

10/06/2015
Josephine C
After looking at a bunch of other local DJS for my wedding back in June at the Danversport Yacht Club, I was so happy to come across DMD3 Entertainment. For full disclosure, Giacamo at DMD3 is a friend of my now husband, but this review is in no shape bias towards that. First... Read More off, the staff at DMD3 works with you as much as you need throughout the process - from always scheduling an in-person meeting to assess what is needed for your event to having a highly detailed form to ensure you get everything you could possible ask for. The service for my wedding included the DJ, lighting, AND photobooth which was my ideal package option. I know they also offer smoke machines for dramatic effect and custom lighting to enhance your event even further. In terms of the DJ (Giacamo), he stuck with all the music and special song requests I wanted and kept the crowd entertained throughout. The photobooth was also a huge hit, with people coming back to take photos with all the different props (all provided by DMD3!) Photos are printed out right after and you can choose how many copies you want, which is super convenient. As the bride I also had the option of choosing color vs. black and white photos and the border design for the print outs, which was super fun. Highly recommend for a seamless event! :)
---
DMD3 Made our Wedding Memorable
Reviewed on

10/05/2015
Alexandra D
I can not say enough good things about DMD3 Entertainment! They provided us with an amazing night of great music, a photo booth and uplighting which made for the perfect night! Giacomo was our DJ and did such an amazing job!! He got people up out of their seats and on the dance... Read More floor the whole night! He came up with the perfect mix of fast songs, slow songs and special songs we requested. The team also set up an amazing photo booth (props included) and left us with a flash drive of hundreds of hilarious photos. We still get compliments on how much fun people had because of Giacomo!! I can not recommend DMD3 enough! They made our night absolutely PERFECT!!!
---
Absolutely Recommend!
Reviewed on

10/01/2015
Nadia K
Giacomo was a pleasure to work with! He always emailed me back right the way and was available to meet in person multiple times. At the wedding he got everyone out on the dance floor and continued to play great music all night. Definitely recommend him!
---
Highly Recommend!
Reviewed on

8/05/2015
Giacomo did a PHENOMENAL job with our wedding. If you are looking to keep your dance floor packed and guests happy, Giacomo is your guy. He was very accommodating, the website was easy (and super fun) to use. It even updates any changes real time directly to his cell... Read More phone - that way he can stay up to date with any changes to the wedding (song requests, order of events, bridal party etc). We had to make some last minute changes because of elderly family members and Giacomo made the changes the day of without a hitch. We also requested that he limit the amount of Top40 and really touch upon fun hits of the 80s & 90s - what a success! Everyone had a blast. I am still hearing compliments from guests regarding how amazing the DJ was! I highly recommend Giacomo for any event you are planning. His prices are extremely reasonable and he is beyond accommodating.
---
dont pass on DMD3, book them now!
Reviewed on

7/30/2015
It is simple to sum up DMD3 importance during our wedding day... WITHOUT DMD3, I DONT THINK OUR WEDDING WOULD HAVE BEEN MEMORABLE. The days after the wedding, my wife and I were constantly getting facebook messages, instagram comments and text messages saying "that was the best... Read More wedding I have ever been to, we had so much fun". Aunts, uncles, cousins, and friends of all ages were saying this. Orlando (MC) made everyone dance and Giacomo played music that made them want to dance. I 100% recommend DMD3 to anyone having a party that wants the guest to absolutely enjoy themselves and talk about the party for months after!
---
Exceeded our expectations!
Reviewed on

6/20/2015
Diana R
Absolutely amazing! Giacomo from DMD3 brought down the house, and then some, at our wedding! We highly recommend them for any event, including their awesome emcee, Orlando! Thank you so much for delivering and exceeding our expectations! You made our wedding a night to... Read More remember!
---