Home

Double-E Entertainment & Productions
About this Vendor
The Area's Premier Event Entertainment Boutique
For over 20 years, Double-E Entertainment has been providing premier event entertainment throughout the Mid-Atlantic. Brides, Grooms, and Event Planners trust us because they know that excellence is our standard and that people are our focus! Because we are an event entertainment boutique with a focus on individualized service, we work with you to ensure that your DJ, Live music, Lighting, Photo Booth, Photography, Lighting, and even the planning consultations are suited to YOUR desires and vision rather than some cookie-cutter system that just isn't "you." We look forward to hearing from you to start the planning process! Don't forget to ask about our inclusive packages.
Details
MC Services, Recorded Music, Sound Equipment, Music

Contact Info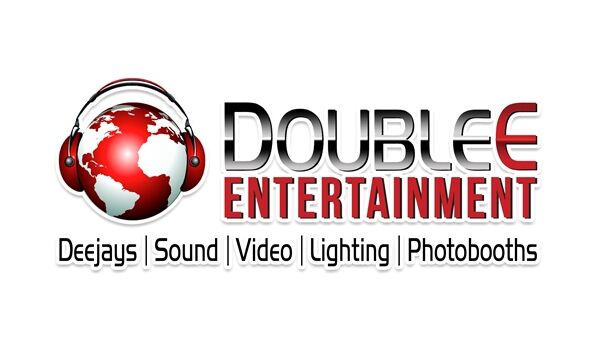 Reviewed on

9/22/2017
Priyanka R
We absolutely hit the jackpot with DJ Elon. If you want your guests coming up to you saying "Best. Wedding. Ever." (as so many of mine did, and I'm still getting compliments) then RUN, don't walk to book him now. I had family from India, my husband's family is from Michigan, we... Read More had an international guest list, we're 90's kids, plus we wanted our parents and grandparents to stay dancing all night long to music they knew. I explained as much to DJ Elon and he totally nailed it. I gave him a list of Bollywood music, and he clearly did his homework because he wove it in perfectly with top 40s, latin, golden oldies, and 90s/2000s music that brought us back. He kept everyone on the floor all night long, people would TRY to sit down but then the next song was so good they'd have to dance to that one as well. For the cocktail and dinner hour, I left it up to him, and he nailed that too with beautiful smooth jazz/cocktail music. It was elegant and beautiful when it was supposed to be, and super fun during the reception. DJ Elon went above and beyond, I am truly truly grateful for the fantastic ceremony, cocktail, and reception he played for us.
---
Reviewed on

10/31/2017
DOUBLE E Entertainment is a Sure thing! Goal was to have a surprise celebration my parents would never forget; the wedding they never had. DJ Elon orchastrated a wedding ceremony with perfect sound and timing, all went off without a hitch. Following was the reception and WOW did... Read More the party get started! Smiles, laughter, and dancing quickly filled the room as DJ Elon got everyone going! With Host Ruben at the photo booth all the guest were dressing up, taking pictures, and talking about how much fun they were having! I love it when a plan comes together- thanks Double E Entertainment. We had the time of our lives! We will be calling you again for our next event!
---
Reviewed on

10/29/2017
Sam H
Elon was a great DJ and a perfect fit for our wedding. We did not have a wedding coordinator but that wasn't a problem because Elon kept things running smoothly and helped keep the evening on track. He played the right combination of music to keep our guests happy...New songs,... Read More classic party songs, upbeat and slow, plus the couple specific songs we requested! We also utilized his photobooth which was a huge hit and let us get pictures of guests who might have otherwise been missed by our photographers.We would definitely recommend Elon for your wedding!
---
Reviewed on

11/29/2017
Shashi K
Elon was awesome! Great mix of music and knew just what to play at the right time.
---
Reviewed on

11/29/2017
Shashi K
Elon was awesome! Great mix of music and knew just what to play at the right time.
---
Reviewed on

11/04/2017
Katie B
Elon of Double E Entertainment made the evening fun for all our guests that ranged from college to late eighties. He MC'd the entire evening keeping the events we had chosen right on schedule but with adjustments as needed to maintain the flow of the evening. Starting with the... Read More planning, he truly helped us work through our ceremony music, offering perfect suggestions to meet our vision of the ceremony as well as having every song we asked for at his fingertips. At the reception he varied the music from soft jazz at the cocktail hour to 70s dance for those who don't admit they are in their 50s to girl power for the single ladies. Sometimes when we got off schedule/ plan he adapted rapidly - literally without skipping a beat. He played music at the right volume so you could still converse but still feel the vibe as evidenced by the dance floor never being empty all night. He provides (for a cost) a Photo Booth with good humored props and the unique ability to immediately post to social media - a big hit with the techno crowd (college kids). We hated the party to end because he made it so fun we wanted hours more. But he got everyone out of the room with a fun conga line. Elon is great!! We highly recommend him to any couple looking for a DJ who can make the party fun for everyone from kids to retirees.
---
Reviewed on

11/01/2017
Kirstie L
Elon did a fantastic job at our reception! Kept everyone one the dance floor of all ages, I don't think I sat down once after speeches were over!
---
Reviewed on

11/01/2017
Kirstie L
Elon did a fantastic job at our reception! Kept everyone one the dance floor of all ages, I don't think I sat down once after speeches were over!
---
Reviewed on

10/31/2017
Ann M
My husband and I recently celebrated our 50th Anniversary and were very fortunate to have DoubleE Entertainment MC the entire event. They chose a perfect variety of music that appealed to our guests ranging from elementary age to seniors - it was perfect! Elon also provided a... Read More photo booth with all kinds of costume-wear and goodies - tons of fun! It was obvious that DJ Elon wanted everyone to have the opportunity to really enjoy themselves; and they did! Thank you DoubleE Entertainment. We couldn't have been more pleased!
---
Reviewed on

10/30/2017
Rachel M
Elon and his team are very professional, lots of fun and very engaging with the guests. We thoroughly enjoyed having him be a part of our special day and would highly recommend Double-E Entertainment for your event!
---
Reviewed on

10/28/2017
Dennis & Nancy K
Do it! DJ Grant was awesome! We received many compliments from our guests about the music, and how he made sure that our event was lively and fun. He knew how to keep the energy in the room going with up tempo music, and the dance floor stayed crowded through the evening. DJ... Read More Grant was also a pleasure for us to work with. He was very responsive and agreeable to everything we wanted to do, and made constructive suggestions that helped us with our party. The guests were also pleased because he took requests for songs. We would absolutely work with DJ Grant again.
---
Reviewed on

10/27/2017
Leesha V
Aside from being an awesome DJ, working with Elon allowed us to pool into one with the photographer. And we had not considered a photo booth until he presented it. It was a HUGE hit and allowed the guests to have a fun and personal memento of the day!
---
Reviewed on

10/27/2017
Jon V
Elon was phenomenal. He kept everything at a great pace and ensured that everyone from my youngest cousins to my grandparents had a great time!
---
Reviewed on

10/26/2017
Double-E did a fantastic job at my daughter's wedding. The dance for was overflowing all night. Elon was awesome!
---
Reviewed on

10/25/2017
Angela V
Elon was so amazing during my wedding planning process. He was available to me constantly in the form of trips to the venue and meetings. His photography package was essential in making my planning easy. The photo package was not only amazing (Justin was very talented and... Read More willing to photograph anything and everything I asked) but also incredibly affordable. Then Elon went the extra mile to help coordinate day of events and and run and announce for my reception. He was even there for me for my inevitable day of crisis. Elon was very supportive and helpful, considering my husband was geographical distant because of the military. Elon has because like family to me, as well as his wife Gretchen. We have stayed in contact and worked of other projects together since my wedding day. I couldn't recommend Double E-Entertainment more. When considering the price I got not only a DJ, but a photographer, a wedding planner, a day-of-executor, and a friend.
---
Reviewed on

10/24/2017
Rich C
Double-E Entertainment was AMAZING! Elon was a phenomenal DJ and MC! He worked well with our other vendors to help coordinate the events of the evening and keep things rollings throughout the night. The Magic Mirror photo-booth was incredible as well. People were taking photos... Read More all night and more than one person mentioned how cool it was and that they had never seen anything like it before.
---
Reviewed on

10/24/2017
Kevin W
We hired Elon to be our DJ on our wedding night. We were able to meet up a few times prior to the wedding to go over details. We met once to make sure he had the right personality fit with us and he was an excellent fit. And he also made time to visit the venue too and we... Read Moreauyfcbefvrafaxtfuutwwtrufxwrzdburayxxw strategized on placement of lighting and the set up. We knocked out logistics and what we expected and had our priorities straight so we're all on the same page. We have a few highlights we would like to share with Elon. - Our number one goal for Elon was to have the dance floor packed the entire night. We provided a list of songs and he had an "excellent flow" of when to play the songs. For instance, songs like the wobble and cupid shuffle were played at the right time. - We had choreographed our first dance, and he was able to modify the song to our needs and it was a perfect execution. - He had great suggestions on the whole entrance, from introductions to the first dance. Very enthusiastic, remembered everyones names on the intros - He knew we had a time line and was excellent on "crowd controlling" and making sure we followed the schedule to allow maximum dance time. - The set up of the DJ table also stuck out. Very clean and classy. You can tell he always goes the extra mile. - Also he is a lighting expert, there wasn't strobe lights in each corner, but he had a good balance of lighting too - Crowd engagement, he interacted with the crowd and was being a social butterfly too. Some DJs just sit behind the table the whole night, Elon was also part time entertainer. Overall Elon is very passionate about his career and you can tell with his attitude and his work. Being at the age where your attending many weddings, there are a lot of great DJs out there, but Elon tops them all. I would highly recommend Double-E Entertainment. Sincerely, Kevin & Melanie Wu
---
Reviewed on

10/23/2017
Elijah V
We LOVED Dj Elon! He delivered so much more than we actually expected. We wanted a club-lite atmosphere and we got it and them some. I told him what was important to me was the music, lighting, and transitions during the night and music he played hit the mark and as a bonus he... Read More provided the lights and photo booth which meant that was one less thing we needed to think about. After the wedding I can't tell you how many guest came up to us telling us they have never been to a wedding with such a great music selection and flow. If you're looking for quality and professionalism mixed with a great experience you need to stop looking because you just found it. While I'm not planning on having another wedding, if I were, I know Elon would be one of the first on my list to call.
---
Reviewed on

10/23/2017
Amanda B
Elon truly made our day one to remember! he is able to listen to your desires and Deliever! Elon cares his clients and treats you like family. Everyone who came to our wedding talks about how much fun it was and we thank Elon for that! He is high energy and passionate about his... Read More work. He will not disappoint.
---
Perfect!
Reviewed on

10/11/2012
Brittany C
My husband and I recently used Double E Mobile Music & entertainment as our Dj. Elon did a SPECTACULAR job! He was not only the Dj but he also has a photobooth that we were able to use. Elon who is the owner of this company is with the bride and groom every step of the way... Read More whether it is to give advice or bring up new ideas of how to do things! Elon and his team do an absolutely AMAZING job! He gets back to his bride and groom on a timely basis and understands that this is a very stressful time! I recommend that every bride use this DJ to not only have the Wedding of the YEAR but to have the least stressful time when it comes to the music!
---
Excellent!
Reviewed on

9/27/2010
Lauryn B
My husband found Elon online after he was put in charge of finding the DJ, and he did an amazing job. I think many people underestimate the power of the DJ, but it is one of the most important aspects of a wedding - they can make it or break it. We spent a little more than we... Read More had anticipated, but it was completely worth it. From our first meeting with Elon he was more than willing to spend as much time with us as necessary to understand what we wanted for our wedding. Other vendors wanted to offer their typical wedding package, but Elon wanted it to be personalized for us. He did an outstanding job at running the show and making sure everything went perfect, and it did. He even calmed my mom's nerves, which has something to say. The dance floor was packed with people of all ages. It's been almost a month since our wedding and people continue to tell us our wedding was one of the most fun weddings they have ever attended. It's all thanks to Elon!
---
Meet The President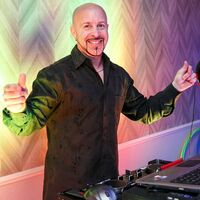 Elon
This DC native and Frederick, Maryland resident is a people person who LOVES music (and his hometown Washington Redskins)! Elon has built a solid reputation throughout the Washington D.C./ Mid-Atlantic Metropolitan area as one of the industry's leading entertainers and event facilitators. With a talent for hand-picking exceptional talent and personnel, Elon ensures every Double-E event is outstanding! His staff of party facilitators, coordinators, live musicians, and DJs are the absolute best in the region!