Home

Dress Gallery
About this Vendor
Wichita's Best Bridal Store
There's no need to make the trip to Kansas City. A bride-focused, fashion-forward store exists right here in Wichita. DG is the only place you'll need to go to find the perfect bridal gown. We feature the ONLY private bridal suites in Wichita, a carefully curated collection of gowns for every style, and one-of-a-kind experiences for each bride and her entourage. We're here to simply make your dreams come true. Full time bridal consultants with fashion degrees. Established in 2008. Our designers love us and you will, too. Weddings begin in Wichita. Trust us, you'll be glad you came. Let us make your day perfect - call 316-264-6688 to find your dream dress.
Details
Bridesmaid Dresses, Flower Girl Dresses, Mother of the Bride Dresses, Wedding Dresses, Dresses, Bridal Stylists, Plus Size Available, Private Appointments Available, Fashion Services, Fashion





Contact Info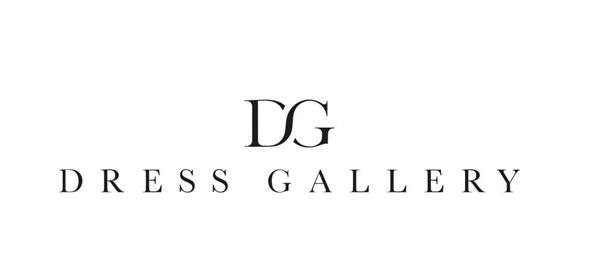 Reviewed on

9/17/2017
Hannah P
Dress Gallery was really amazing! I worked with Pamela there and went in not having a set dress that I desired, only pieces or parts of the dress that I was hoping for. She was so patient and eager for the search and to help me find the dress that I loved. She was also wonderful... Read More about piecing the dress together by completing it with different veils, belts, and headbands. They called when each item I ordered was in, and were truly great people to work with! I would highly recommend them for any bride, any budget, and any style of dress. They have a wealth to offer!
---
Reviewed on

3/30/2017
Marie B
Dress Gallery was the best place I could have chosen for my dress shopping experience. My consultant Emma was aware of my budget, body type and taste in every gown that she brought me. Even on their busiest weekend of prom dress shopping, I never felt rushed. Thank you Dress... Read More Gallery and Emma for helping me find my dream dress!
---
Reviewed on

2/12/2017
Amy B
I would highly recommend Dress Gallery to anyone in the process of planning a wedding. Based on my ideas and list of must-haves, my stylist was able to find several dresses for me that I loved. The selection is excellent! Everyone is very friendly and helpful, and they work to... Read More give you a personalized experience to find the dress of your dreams.
---
Reviewed on

11/13/2017
Alex H
Had a great experience with Dress Gallery, I emailed on a Monday to see if they had a style of dress I had fallen in love with. I immediately got a message back from Katie, she answered all my questions and even squeezed me in for the very same Saturday. She remembered who I... Read More was, pulled the dress and bared with me while I fussed over all the details. She was very helpful with all my questions! I ended up with the dress I came in to try on! I absolutely recommend EVERY bride visit the Dress Gallery. Their selection is exceptional and their staff is so friendly!
---
Reviewed on

11/10/2017
Sandy L
Jillian was amazing!!! I'm a plus size bride, so I was extremely nervous to find a dress I'd love that would fit. Jillian listened, made it fun and comfortable. My experience couldn't have been better!
---
Reviewed on

11/10/2017
Sydney B
I had an amazing experience. The consultant did a great job listening to what I did and did not want in a dress and showed me options that truly fit my style.
---
Reviewed on

9/20/2017
Emily M
Loved how friendly the girls are, they made me feel extremely comfortable. Jillian was able to find the perfect dress even when I wasn't sure how to articulate how I was feeling about the dresses I was putting on.
---
Reviewed on

9/18/2017
Alyssa G
I will highly recommend Dress Gallery to all brides! I am a very indecisive and picky person and with the help with Katie and Kayla, I was able to find my dream dress. They were so patient and helpful and I couldn't have asked for a better wedding dress shopping experience!
---
Reviewed on

7/31/2017
Bre S
If you are looking for a wedding dress this is the ONLY place in Wichita to go. Knowledgeable and professional staff, beautiful dresses, and an overall wonderful experience! Katie Jones was nothing short of incredible in helping me find the perfect dress. Now my wedding day... Read More can't come soon enough! The hardest part of the wedding planning from this point on is going to be waiting a full year before I can put that beautiful dress on again!
---
Reviewed on

7/18/2017
Christina H
I had a wonderful experience picking out my gorgeous dress at the Dress Gallery. The private suites are perfect - they include comfortable seating so that your mom, bridesmaids, or other friends and family members can be near you and see all of the dresses you try on. The staff... Read More is extremely friendly and very helpful. I brought some Pinterest inspiration photos to show the types of dresses I liked, and the staffer assisting me showed me dresses that were exactly what I had in mind. She also asked me my price range and stuck to it. I found a gorgeous dress, veil and accessories - and I even received a discount as part of the National Bridal Sale Event.
---
Reviewed on

7/16/2017
Ally R
Katie was absolutely amazing!! I already had a dress in mind that I was looking for, but she brought out two others that I fell in love with as well! She was extremely knowledge about the dresses as well as easy to talk to and get along with! I loved that each bridal party had... Read More their own separate room! I cannot wait to come back and for bridesmaids dresses!
---
Reviewed on

6/22/2017
Kelly R
I could not have asked for a better experience finding the dress of my dreams! Jillian was amazing to work with and new exactly what would look great on my body type.
---
Reviewed on

6/15/2017
Monica L
They were wonderful! So helpful and fantastic personalities :) I LOVED my dress! Jillian & April are just fantastic! :)
---
Reviewed on

6/10/2017
Salena A
Highly recommend this place. They were very helpful and not pushy. Very kind and didn't make me feel out of place.
---
Reviewed on

5/24/2017
melissa L
I don't like how it's by appointment only and the dresses aren't available to look at on the floor
---
Reviewed on

3/28/2017
Kylie H
The consultants are so kind, patient, and knowledgeable! I truly felt like the center of attention, with my consultant catering to my individual needs as a bride. They have a wonderful selection of gowns to fit any price range and their items are very reasonably priced. I would... Read More recommend Dress Gallery again and again!
---
Reviewed on

12/19/2016
Olivia M
We loved all of our visits to Dress Gallery. Our first visit was in March and was the first of three shops we planned on visiting that weekend (we canceled the other appointments after our success at DG!). Jillian helped us through our visit and was amazing to work with! The... Read More store brought in a dress that I had seen in a magazine for me to try on, and had many options after that. I ended up liking parts of two different dresses, and Jillian said she would speak with the designer to see what they thought about combining the dresses and get back to me later in the week. At the same appointment we were able to find the most amazing bridesmaid dresses that tied in with my dress design perfectly. Jillian's help that day was incredible, and her added service throughout that next week while communicating with the designer of my dress went above and beyond! Our next appointment was in August to see my dress finished and to have my first fitting. The dress was breathtaking, and captured everything I wanted! We chose to go with the alterations lady that was in the store that day and planned on a final fitting later in September. At the same appointment we were able to find the perfect dress for my mom, again with Jillian's expert help! The only "hiccups" we experienced were that i never received communication from the store when my dress came in. I live in Dallas, so visiting the store can't just be done on a last minute basis! I ended up calling the store in july to inquire about my dress to find out that they had already had it there for over a month. The other issue we had was to do with the alterations company. She was very thorough in her first appointment, and again at a fitting appointment done in her own store. A family member picked up my dress when it was finished as I was in Dallas, when I saw the dress the wednesday before my wedding I noticed that after alterations the beading was not replaced on a few parts of my dress (beading was the main feature of my dress) leaving bare parts along my hips. Overall I would definitely recommend dress shopping/buying from Dress Galley and Jillian! My only advice would be to use a different alterations company, or have someone picking up your dress who is able to inspect it closely and know what it should look like!
---
Reviewed on

11/16/2016
Linda P
Dress Gallery is amazing! They understood that I loved a dress I saw online and they knew that it'd be the dress for me. They put me in other dresses so that my parents, who had never seen me in a wedding dress, could have that first dress moment before seeing the dress. Once we... Read More determined that the dress was right, Jillian helped us find the right veil and ordered material for sleeves to be added. Once it came in, they let me put it on without an appointment so I could put on MY dress. They're amazing and they know what a bride wants, even if she doesn't know herself.
---
Reviewed on

10/06/2016
Jennie P
Dress Gallery is the place to go!! I went in not know much and with a list of dresses I thought I would like. Jillian was my bridal consultant and was amazing to work with! Her knowledge and skills help me picked the perfect wedding dress and accessories to go with for my... Read More Destination Wedding in Jamaica. I love how you get your own private room with seating for family and friends, a mirror, and your own changing room. I had such a great experience and would highly recommend this place to any bride.
---
Reviewed on

9/28/2016
Emma
When I bought my prom dress here a couple of years ago I had such a fantastic experience. All of the girls working were incredibly sweet and made sure I found something I'd love. I knew when I got engaged I had to go back. I started my wedding dress shopping a few months ago and... Read More everything has been perfect! They couldn't have made it any easier!!
---
Reviewed on

9/26/2016
Tori D
I loved Dress Gallery! My mom actually surprised me with an appointment so I had no idea what to expect. My consultant was very professional and helpful and we found my dress within an hour of searching. I came back later to buy a head piece and was able to work with the same... Read More consultant who helped me find something that went well with my dress and wedding colors. I had such a great time!
---
Reviewed on

9/03/2016
Lainey C
If you're needing a dress this is the place to go! They make you feel like a bride and help you find the perfect dress! Jillian was my consultant and she was AMAZING! I found the perfect dress thanks to them!
---
Reviewed on

7/09/2016
Words cannot describe what a wonderful experience I had at Dress Gallery! My consultant Jillian took the time to listen to what I had in mind and found the dress of my dreams. She was there evey step of the way. The entire team is so knowledgable, friendly and dedicated, and... Read More they really go above and beyond for their brides. The store is beautiful and it offers an amazing selection of gowns as well as a wide variety of accessories and jewelry. I highly recommend Dress Gallery to anyone looking for a gorgeous gown and excellent customer service!!
---
Reviewed on

7/08/2016
Lillie W
Fantastic! Beautiful selection of gowns, and the consultants are the sweetest people I've met through my entire planning process! I'm so pleased with my decision to purchase through Dress Gallery.
---
Reviewed on

5/26/2016
Rachel V
I can not say enough wonderful things about Dress Gallery and my bridal consultant, Katie! This was my first day dress shopping, so I wasn't sure what to expect. From the moment I walked in the store, I felt welcome and "part of the family". Katie had a sincere interest in... Read More helping me have a great time and finding the dress of my dreams, including "customizations" that were available through the manufacturer and various accessories. I walked in with a list of styles from their designers as well as my Pinterest board and imagination, and Katie pulled at least 10 dresses over the course of my appointment to meet my ever-changing interest! We went through the full spectrum of gowns it felt like, and at one point I was sincerely overwhelmed by the chatter of those who had come with me to my appointment. Katie did a great job of stepping back and letting me "think things through" with each dress, and each time came back with a dress that perfectly had what I didn't like about the previous dress. In the end, she ended up bringing me a very simple gown that I would NEVER have considered, and added the perfect belt and shoulder capelet to make it a 100% original creation that was absolutely the perfect dress in every way. After she had "built" my dress, she let me spend some time in it until I was 100% sure that it was "the one" and was thorough in walking me through the check out, downpayment, and sizing process. She worked with me to get me the best discounts she could based on the specials going on in the store, and after creating my dream dress surprised me by telling me I was $500 UNDER BUDGET! That's right - she built my dress almost from scratch and left me with plenty of budget space for alterations and then some. Katie is an absolute rock star and I cannot say enough wonderful things about my experience with her and the staff at Dress Gallery!
---