Home

Durkin Tent & Party Rental
About this Vendor
One Century. One Family. One Vision.
For over 107 years, we have been providing tent coverage for commencement at our local universities to backyard picnics and the most exclusive weddings in CT & NY. By offering the most updated inventory in tenting and party rental items, we provide our customers with an environment second to none.
Details
Lighting, Benches, Chiavari Chairs, Folding Chairs, Chairs, Dance Floor, Generators, Heating + Cooling Equipment, Portable Restrooms, Linens, Lounge Furniture, On-Site Delivery + Setup, Stages, Cocktail Tables, Dining Tables, Tables, Tear Down, Rentals + Equipment
Contact Info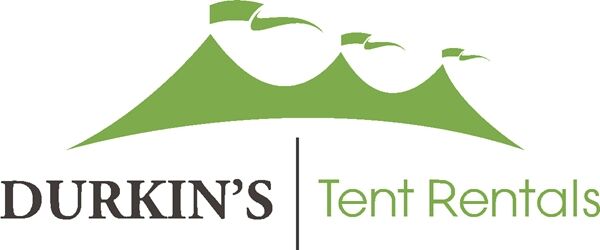 Reviewed on

11/16/2017
Jillian K
Durkin Tent Rentals went over and above our expectations! They provided our chairs, tables, flatware, and linens for our wedding at Candlelight Farms in New Milford. They were accommodating, professional, and got the job done without any worry (or work) on our part. We would... Read More recommend them in a heartbeat!
---
Reviewed on

10/27/2017
Kaitlin W
If you are getting married at Candlelight Farms Inn, I would recommend using Durkins. The quality of their products is definitely top notch. Their sail cloth tent is beautiful. The delivery and set up was all according to plan as well, we did not have any issues. They are also... Read More very familiar with the farm and the needs there. I'm only giving three stars because while their rentals are fantastic, their communication is not. They were very responsive when we were deciding between them and another company and again very responsive the two weeks before the wedding (thankfully!). However, several emails (and follow up emails) went completely ignored the months leading up to the wedding when we were trying to meet with Jeff & Dena and trying to finalize our quote. We ended up having a massive increase to our contract (due to the original contract have too little lighting, too small of a dance floor, not enough tables, etc.) the week before our wedding which we weren't totally prepared for. I just wish they had responded to earlier emails so we could have had a little more notice or done a more thorough contract from the start.
---
Reviewed on

10/17/2017
Nicole W
I would tell you to look no further for a company if you are having your wedding at Candlelight Farms Inn, but I need you to know you should look no further, PERIOD, regardless of the venue. Durkin's is comfortable with Candlelight Farms, knows the set up, goes there frequently.... Read More But the truth of the matter is, they are a fantastic rental company no matter the venue. Their sailcloth tent is to DIE for, and the staff, especially Jeff and Dena, are so warm and welcoming. The tent added the perfect touch to our rustic wedding, but working with Jeff was something we were so grateful for. Humbling people make up this company, and their work and their tents, were absolutely top quality. Our wedding on September 16, 2017 at Candlelight Farms was one we won't ever forget. The tent was great!
---
Reviewed on

10/03/2017
Tami P
Jeff and Dena are the best. Their teamwork in coming out to visit my backyard and plan the design (with a second as backup- rain option) was amazing. Dena worked with me changing the numbers and items several times and was so responsive and a pleasure to work with. The actual... Read More delivery and cleanup was seamless and everything they delivered was in excellent condition. I can't recommend them enough!!
---
Reviewed on

12/29/2016
Sara G
Durkin Tent & Party Rental is the rental company to use if you are getting married at Candelight Farms Inn in New Milford, CT as we did back in September 2016. Jeff and his team know the venue inside and out like the back of their hand (that put me at ease right away). Using a... Read More rental company for a wedding like ours seemed overwhelming at first, but the second we signed on with Jeff & his team at Durkin's, we knew everything would be taken care of with the utmost professionalism. Jeff is always willing to meet with you to go over rental needs, design changes, etc. He was reliable, trusting, and flexible throughout the whole process. Their rental items are of high quality and they serve all styles. Look no further, Durkin Tent & Party Rental is the company to use!
---
Reviewed on

11/04/2016
Samantha G
We used Durkins to supply tenting needs, tables, chairs, bar, dance floor, bandstand, and linens for our daughter's wedding, cocktails, and reception at Candlelight Farms (New Milford, CT) for an October 2016 wedding. It was flawless and we would recommend them without... Read More reservation for your wedding needs. We worked with Jeff and his team. They made it easy, were always available for questions, explained options and costs, and coordinated seamlessly with our venue. They frequently set up at Candlelight and know what needs to be done. The setup was done flawlessly and professionally - looked beautiful and functioned well! It's not inexpensive, but is reasonable and worth what you pay for. Thank you Durkins for a job well done!
---
Reviewed on

10/03/2016
Jennifer W
Not enough can be said about Jeff and the team at Durkins! We got married September 4th at Candlelight Farms and although we ended up with the most picture perfect day in history, there was a very serious threat of a hurricane days before thus causing minor last minute panic.... Read More Jeff assured us every step of the way he had everything under control. Every time we had a question about costs, materials, scheduling, the seating chart, etc., I emailed Jeff in a panic. He emailed back promptly with answers and reassurances. When we arrived at our wedding, the tent was gorgeous, the chairs were perfect, the tables spaced out perfectly and the table settings with linens matching and complimenting each other flawlessly. We met with Jeff at Durkins' showroom several times over the year leading up to the wedding. We told him our budget, what we were picturing, what was important to us and what we didn't want. He was very honest about pricing and did not try to upsell us when we wanted something simple. He suggested bridal websites where we could purchase decorations and centerpieces second hand to save money. He suggested we use items that were already at The Farm so we wouldn't have to rent them even though he could have easily rented them to us and charged us more. We gave him our color scheme and our ideas of mixing and matching and he guided us to the perfect blend of colors. He acted as a liason not only between us and his team but also our caterer and the venue who he works with regularly. He even told us that if the other weddings that weekend at The Farm rent from Durkins we'd get a discount. Durkins is the best in the biz! Professional, trustworthy, hardworking and friendly! I wish we could get married again to have another party but also to work with Jeff and his team again. Thank you so much!!!
---
Reviewed on

9/30/2016
LeighAnne P
We chose Durkin's for our wedding which was held at Candlelight Farms Inn in New Milford, Ct. Durkin's was highly recommended to us by numerous people including many of our friends. After meeting with Jeff, we knew instantly that this was the company we wanted to work with. His... Read More personality and professionalism really helped us make an easy decision. They set up the tent three days prior to our wedding; there was a potential for rain so doing so prevented the possibility of the grass being wet under the tent. We thought this was really thoughtful and much appreciated. They have a wide array of table linens, chairs, tents, etc. to choose from. We even had the option of beautiful farm tables. Jeff and company were a breeze to work with. A big thanks to the crew at Durkin's for making our day perfect.
---
Reviewed on

8/17/2016
Marisa C
Jeff and Team - You rock! First ever wedding at an outdoor music venue in DanburyCT and Durkin's and team hit the bullseye. They willing spent so much time on the phone, in person and visiting the venue to meet the site director, caterer and other vendors. The sailcloth tent,... Read More dance floor, tables were beautiful. What put it over the top was how they were able to set up clear walls and tent runners in between the tent and the catering tent because there was a chance of rain. The tent was beautiful, they were flexible on the set up and take down and overall we were so pleased! It glowed with a romantic light all evening and the photographer captured some beautiful photos. These guys are absolutely pro's and I wouldn't hesitate to work with them.
---
Reviewed on

11/10/2015
Melody M
Jeff was great to work with! We had our reception in one of his stunning sail cloth tents and we also used his hand made wooden farm tables which fit our rustic theme amazingly. We got married on an exceptionally cold night this past October and he had the sides down and the... Read More heaters going, you would have no idea it was that cold outside... just perfect, our own oasis.
---
Beautiful sailcloth tent & more!
Reviewed on

9/22/2014
Karen M
Durkin's provided the tent, and other rentals, for our wedding on September 6th at the Hopkins Vineyard in Warren, Connecticut. When I first started looking for tents, my obsession was with sailcloth. If you've ever looked for this type of tent, you'll know that they can be... Read More horrendously expensive. Well, Durkin's to my rescue! They recently added brand new, gorgeous sailcloth tents to their inventory that will not break the bank. Ours was the smallest available, round, with one huge wood post holding it up in the middle. The sailcloth allows the light the filter through - nice and bright under the tent during the day, and at night, the whole tent glows! We had bistro lights swagged out from the center poles, as well as around the whole perimeter of the tent. Plus, beautiful wooden post and poles instead of metal. Due to weather concerns, they provided a member of staff to be on "stand-by", to raise and lower the tent sidewalls as needed. They also have a small showroom for Party Rental Ltd, which was really convenient! Durkin's provided a high level of service and were easy to work with. Plus, we were happy to be able to use a true local, family business.
---