Home

Eastern Floral
About this Vendor
Wedding flowers are our passion
They say if you do what you love, you will never work a day in your life. Flowers are our passion. Weddings are not just a job for us but a way of life. Our design team breaths and dreams wedding flowers. Our designers work very hard to keep up with the current trends and techniques in wedding flowers. Because Eastern Floral has locations in Grand Rapids, Holland and Grand Haven we are able to service all of West Michigan. Check out our Pinterest boards, Facebook page and of course our Wedding Wire page to review some of our most current designs. Gather your Pinterest boards, schedule a consultation and see how Eastern Floral can make your wedding vision come to life! Call today to schedule a consultation with one of our wedding consultants. 616-949-2200
Details
Aisle Decorations, Centerpieces, Flower Girl Baskets, Pedestals, Plants, Vases, Chuppah, Wedding Arch, Wedding Decoration Delivery, Wedding Decoration Setup, Decorations + Accents, Flower Crowns, Hair Accessories, Fashion, Bouquet Wraps, Bouquets, Boutonnieres, Corsages, Flower Delivery + Setup, Flower Arrangements
Contact Info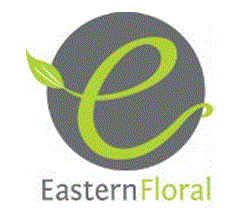 Reviewed on

10/11/2016
Carra H
I thoroughly enjoyed working with the staff at Eastern Floral! They offered great advice, were readily available, and were extremely helpful as I had to make changes along the way. Brenda and Christa offered continual support throughout the planning process, from making our... Read More vision become a reality to helping us stay within our budget.
---
Reviewed on

10/11/2016
Colton C
Eastern Floral is THE BEST! You can totally depend on them to get everything done exactly how you want it done. They made last minute adjustments for me and threw in a couple of freebies just to make sure everything was exactly as we wanted it. Flowers were gorgeous!
---
Reviewed on

8/19/2016
Rebecca R
Eastern Floral exceeded my expectations and hopes for the flower arrangements. Everything was perfect from the bouquets to the centerpieces. Their staff was great to work with, had wonderful suggestions, and met our every need - including meeting us at our first look location so... Read More that we'd have my bouquet and my husband's boutonniere for our pictures. They then went to two more locations (church and reception) to deliver our flowers. They were a joy to work with and gave such personal attention. Look no further for a florist - go to Eastern Floral!
---
Reviewed on

8/23/2017
Danielle S
Absolutely loved working with Eastern Floral! They were so flexible and easy to work with and catered to our every need. I'm not a huge flower person so I didn't really know what I wanted when I walked in there and they helped me pick out beautiful flowers that fit my taste... Read More perfectly. Would recommend them to anybody!
---
Reviewed on

8/03/2017
Taylar M
My flowers were absolutely gorgeous!! I LOVED my flower crown. Their team did an amazing job- everyone raved about our flowers! I highly recommend them.
---
Reviewed on

7/26/2017
Alli S
Eastern Floral exceeded all expectations. Jason was our florist and he did an incredible job taking my vision and making it a reality. He came early to set up a floral arch and deliver bridal bouquets and boutonnieres and they were perfect, for a very reasonable price. Highly... Read More recommend!
---
Reviewed on

7/25/2017
Grace H
The flowers were absolutely beautiful! Everything from my bouquet to the centerpieces were absolutely amazing. At first it was difficult to find the idea of flowers that were in season since I was looking from an out of town experience but Molly turned my vision into something... Read More absolutely breathtaking and I am so grateful she
---
Reviewed on

7/02/2017
Lisa T
I had a GREAT experience with Molly at Eastern floral. She was always very responsive and helpful and designed the most incredible bridal bouquet I have ever seen. I could not Pinterest-dream a better bouquet. Their prices were also very reasonable, especially considering the... Read More quality they provided.
---
Reviewed on

5/17/2017
Allison D
Eastern Floral was great to work with! They were very responsive in getting back to all my emails and professional when meeting with them. They took my Pinterest pictures and brought them to life. I am not very educated the area of flowers, but they were able to create what I... Read More wanted. I loved being able to have a preview the day before to see the flowers. Everything on the wedding day went smoothly. Flowers were delivered fresh and on time and set up beautifully.
---
Reviewed on

1/21/2017
Brooke B
What a wonderful experience! We recently got married 1/7/17 at the Goei Center and Eastern Floral exceeded any expectations we had. I was lucky enough to work with both Molly & Brenda and could not have asked for two more wonderful ladies. They were quick with emails responses,... Read More always willing to suggest different ways to achieve the look I had in mind, and always so professional and friendly. We went with an elegant yet simple white flowers and greenery arrangement. It was stunning, literally brought tears to my eyes. All night we received compliments from our guest on how beautiful the arrangements were. From my flower crown to the candles lined down our head table, it was flawless! Thank you so much for making our big day far more beautiful than we ever imagined! Brooke & Thom Normandin
---
Reviewed on

11/15/2016
Natalie C
We loved working with Eastern Floral. Our wedding arrangements were absolutely STUNNING. We came for a preview the day before the wedding and thought the lanterns in our centerpieces were way too small, we had a bit of a panic but Eastern went out of there way to get us the... Read More right lanterns for the wedding. They had gotten us larger lanterns and set them up the day of the wedding and it was perfect. So impressed with the customer service and the willingness to go above and beyond. I would recommend them for any occasion, especially a wedding!
---
Reviewed on

9/15/2016
Liz E
Quality was excellent! The staff were friendly and helpful. I wish they had some sort of communication on what to expect; I paid for my wedding bouquet and boutonnieres, had a meeting about what flowers and colors I liked, and then that was it until the day before the wedding.... Read More It made me incredibly anxious to wait 3 months to see what my flowers were going to look like. Thankfully they turned out wonderful. I just sniffed and sniffed them for hours before the ceremony.
---
Reviewed on

9/15/2016
Hannah S
Eastern did a wonderful job with our wedding and reception flowers - they held up for 2 weeks after our wedding! Krista was a peach to work with.
---
Reviewed on

8/18/2016
Jessica G
Eastern Floral is absolutely amazing! We had a great experience.
---
Reviewed on

8/17/2016
Holly K
Extremely friendly to work with, and the floral they provided was absolutely stunning.
---
Reviewed on

8/17/2016
Chelsea S
The girls that helped at Eastern Floral were fantastic! They were kind, enjoyable to work with, and very understanding with the many changes that I asked to make along the way. They started quite above our budget, but worked with me to lower the price by finding alternate... Read More flowers and changing arrangements. The arrangements were beautiful and unique. They went right off what I had on my Pinterest page. The only problem was that most of our bouquets and boutonnieres died before we even arrived at our reception. Granted, it was nearly 100 degrees out, but I had hoped that they'd have done something to the flowers or put extra food in the water to be sure that they flowers remained lively at least for the first few hours of the day. It was hard to see so much money spent on flowers literally wilting before my eyes. Other than that, I was completely satisfied with their work and would recommend them to anyone!
---
Reviewed on

8/11/2016
Chiffany C
Eastern floral did a exceptional job on my centerpieces and flowers for our wedding reception . The flowers for the wedding party and chruch was beautiful too. The only thing the didn't go to good was the bouquet made of three roses that I threw to the single ladies . The... Read More roses fell completely apart. Everything else was perfect.
---
Reviewed on

7/25/2016
Kelli R
Eastern Floral was absolutely amazing! The flowers were beautiful and the staff was super easy to work with and provided everything we had asked for - I would highly recommend using Eastern Floral!
---
Reviewed on

7/21/2016
Cassie Z
We used Eastern Floral for all of our floral needs, including at ceremony and reception. The end result was gorgeous floral arrangements. We worked with Christa Carroll who was difficult to get in touch with at times via email and phone. However, it always ended up working out.... Read More I was very glad to do a preview of the flowers the day before the wedding, however, because the bouquets were not at all what I anticipated. I was about to freak out but Christa assured me she would make it right. And they did. I went back for a second preview that day and it looked more in line with the colors I was anticipating. The flowers were at the higher end of my price range, but I appreciated working with them for their smooth delivery and coordination of flowers to both my ceremony and reception site.
---
Reviewed on

7/19/2016
Abbie P
They did a phenomenal job for our wedding! The bouquets were breathtaking! Would highly recommend!
---
Reviewed on

7/05/2016
Erika G
I'd like to start by saying that the flowers were beautiful. My bouquet, the bridesmaid's bouquets and the boutonnieres were perfect. My only issue was with the centerpieces. The centerpieces had the flowers I asked for but did not resemble the picture that I had taken in the... Read More store and sent to the person I was working with.
---
Reviewed on

7/01/2016
Heather S
We had a great experience working with both Christa and Brenda. They were helpful and proffesional. Our flowers were delivered to our venue the day before our wedding. They were in great shape and lasted through the ceremony on an 85 degree day. We rented 4 votive holders for... Read More each table which helped to enhance the ambiance. My mother in law also had a few simple hydrangea arrangements done for our rehearsal dinner which were lovely as well. We would definitely recommend a Eastern Floral, and will use them again in the future! -Heather and Derek
---
Reviewed on

6/29/2016
Kate R
Such great service and communication! Even though there was a little mix up in the order, Brenda and Christa were quick to make sure everything was perfect. Thanks Eastern Floral for making this such a great experience.
---
Reviewed on

6/27/2016
Alexandra M
Very satisfied with all the flowers and communication with the organizers! Thankful for their creative touch with flowers!
---
Reviewed on

6/24/2016
Aimee M
My bouquet and my girls' bouquets were stunning!!! All I did was show a picture and they took it from there!!!!
---