Home

Eat Your Heart Out Catering
Details
American, Eastern European, French, Indian, Italian, Latin American, Middle Eastern, Fusion, Seafood
Contact Info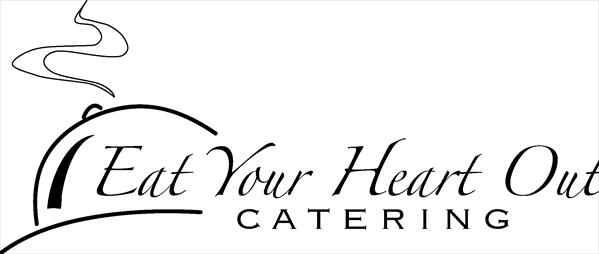 Reviewed on

8/14/2017
Outstanding food and service by Eat Your Heart Out Catering for our Summer BBQ in honor of special guests visiting the Cape. From our first interaction to the end of the night the whole crew met and exceeded our expectations. Hire them for your event, you will be glad you... Read More did!
---
Reviewed on

7/13/2017
Awesome professional outfit. Would use again in a heartbeat.
---
Reviewed on

7/13/2017
Awesome professional outfit. Would use again in a heartbeat.
---
Reviewed on

5/20/2017
Heather R
Frozen food and overpriced
---
Reviewed on

4/11/2016
Brooke J
We hired Eat Your Hear Out Catering for my bridal shower April 9,2016. It was AMAZING! I wasn't there for the food delivery, but my mom was and she said Shawn the chef was so professional, friendly, kind, and helped with dropping off our brunch. The company was sure to answer... Read More any email or phone call questions immediately and prior to my shower they called to confirm everything in such a warm and friendly way!! I highly suggest if your looking for a wonderful brunch to stop your search here and give them a call or email! Thank you so much for making my guests and I full and happy! :)
---
Reviewed on

12/26/2015
Nicole G
Working with Sean & Kelly was a fantastic experience. The food was delicious at both our party the night before and the day of our wedding everything was flawless! Kelly was amazing to work with. The attention to detail was outstanding and communication was excellent. They were... Read More there to answer every question, & review every detail whether by phone or email. I could not have asked for a more wonderful team than Sean and his whole staff. Our wedding day is filled with great memories and being that our family & friends are 'foodies' we knew that the menus would be a very important part of our celebration. And EYHO did not disappoint! so many guests went out of their way to tell us how delicious the food was! The only thing I wish we did was have a tasting before-hand so we could have sampled all the food before it was gone! Such a pleasure to work with Sean and his knowledge of food and flavors is impressive. My diverse cultural background & taste preferences from middle-eastern to South American and European cuisine was flawlessly executed! Thank you Sean for everything you and your staff did to create a spectacular wedding for us! if you're looking for an outstanding chef & caterer, look no further! EYHO was the first vendor we booked for our wedding....everything hinged on when Sean was available!
---
Reviewed on

10/26/2015
To Sean, Kelly & Staff, Thank you for making my Daughters wedding day unforgettable. The food was amazing, the staff was professional and attentive. Our guests loved everything from appetizers to entrees. It Was A Knock Out!! Sincerely,... Read More Jay Miller 29
---
Reviewed on

9/22/2015
Sarah T
Where do I begin? I keep telling people that we had a vision in our minds for what the "perfect" wedding day would be... knowing nothing is perfect and our vision would not be exactly what we imagined... but it WAS! We keep pinching ourselves. Everything was PERFECT and we know... Read More a ton of that had to do with Eat Your Heart Out! The food was phenomenal; everything was flawless from the appetizers passed at cocktail hour all the way down to the salad, entrees and brunch! Thank you for ALL of your hard work. I would recommend EYHO to anyone and everyone looking for a truly delicious and professional catering experience. To the EYHO Staff: Thank you for all of your attention to detail, from start to finish -- including our tastings! YUM! We love you guys and can't wait to eat your food again (hopefully soon)! - Sarah and Doug Bower
---
Reviewed on

9/10/2015
Susannah C
having a wedding at home requires communication with a lot of vendors. From day one from my inquiry to the day of my wedding, EYHO was the best vendor that I worked with. Kelly was my manager and she responded immediately to all emails/calls/questions and concerns. She was on... Read More top of helping me rent the items necessary, and was understanding when we had to change things up. The day of the wedding brought unbelievable food cooked on location (not an easy thing!), professional and corteous service, and a feeling of security knowing that all would be taken care of. I would recommend them in a heartbeat. And if you go with them - get the lobster mac and cheese on an edible spoon... I'm still dreaming about those! Thank you EYHO!
---
Reviewed on

9/01/2015
Cindy G
I worked with Kelly and she was amazing from start to finish. Kelly was professional, very responsive and actually felt like a wedding planner in a way. She took care of everything for us. The day of our wedding she was there from the very beginning to the end. The food was... Read More incredible and our guests raved about everything they ate. A lot of guests were asking who the caterer was so they could use them themselves. Highly recommend them.
---
Reviewed on

8/01/2015
pamela c
Sean, Kelly and their staff are outstanding. We had a wedding at our home on July 25, 2015, on Cape Cod. Every person raved about the food from the appetizers to the main meal. The staff is professional and attentive. I would highly recommend Eat Your Heart Out catering to... Read More anyone.
---
Can we hire them again?!
Reviewed on

6/05/2015
Christopher D
We cannot say enough good things about Eat Your Heart Out Catering. Kelly and Shawn worked with us to create our ideal menu and had a blast doing it. We went in to meet with them, unsure of how they would respond to us wanting to do a buffet taco bar. But when I told them, they... Read More were so enthusiastic and we could tell they genuinely had a great time planning the menu. Over the course of the year, Kelly was responsive, kind, helpful, and generous with her time. We planned our wedding from afar, and it was a DIY affair in a house that we had rented. She helped us coordinate with Party Cape Cod and our realtor to make sure everything was accounted for and where it needed to be. Additionally, if we needed to cut costs here and there, they would willingly go back to the drawing board to help us make it happen. They are easy to work with, professional, fun, and supportive. When the week of the wedding rolled around, we were so lucky to have them on our side. Seriously, you MUST hire EYHO.
---
The food was PHENOMENAL
Reviewed on

8/18/2013
Alicia H
Every bite was delicious. Great presentation, unique offerings, fabulous display and very attentive and professional service!
---
Your search for a cater can stop here!
Reviewed on

7/19/2013
Jeremy K
Where to begin?! My wife and I were married on the Cape in June of 2013 in a tented wedding of 100 guests at a home in the Outer Cape area. My wife is from New Hampshire, I am from New Jersey, and most of our guests traveled in from the New York and Boston area, many of... Read More whom had never been to the Cape. Both of our families happen to be heavily involved in the restaurant business and we really appreciate all that goes into providing good food and service. Our culinary vision was to provide a New England and Cape Cod experience for all our of town guests. From the start, it was easy to see that aside from being extremely personable, Sean and Jen are clearly professionals who love and take pride in what they do. During the initial meeting/tasting we were immediately impressed with the quality of food and the attention to detail. We discussed our vision and budget and they went to work. A few days later they delivered a menu that literally reflected every idea we had, from the lobster mac and cheese on edible spoons, to a giant raw bar in a boat, to our 'cape cod' entree stations, to a gelato bar. We continued to slightly tweak the menu over the coming months, and it was never an issue. No matter how many emails I sent Jen a week, she responded promptly and positively. I can be handful and she was just amazing to work with (Jen - you are really just awesome!). They took the time to do an on-sight walk through, which we really appreciated. The venue provided some logistical challenges, but there was never a doubt it wouldn't come together. As a side note, planning a wedding, even for overly ambitious people like myself, can make you feel like a deer in headlights at times. Having positive and experienced vendors such as EYHO makes such a difference. Cape Cod is a fairly small community and most of the vendors seem to know one another. An experienced vendor can be a great resource in the overall planning process. When the day arrived, EYHO staff was there early and went to work. My words are going to fail me at this point because I still cannot believe how amazing it all turned out. The presentation itself was incredible, not like anything I have experienced before at any event. EYHO is not just serving food at your wedding, they are presenting food as an experience and we have pictures to prove it! The service was perfect: the staff was friendly, efficient, and attentive. And the food? Creating delicious food for 100 people is not easy. The food was OUTSTANDING. We had a lot of variety, as we went with stations, and every course/item was perfect. There was something for every taste, though it seemed like everyone ate everything. During the reception our guests were remarking on how amazing the food was and we are still hearing comments one month later. I cannot tell you how many times we have heard, "that was best food I ever had at a wedding". There isn't anything we would have changed or done differently (outside of eating more). EYHO guided us every step of the way and executed the event flawlessly. As far as I am concerned, your search for a caterer can start and stop with Eat Your Heart Out Catering. They are great people, provide great value, and a truly an amazing food experience. Jeremy and Katie
---
This is one of my favorite caters ever!
Reviewed on

12/07/2012
Gabriela P
Not only was the food delicious but they are wonderful to work with! Jen is the best and over the top accommodating! They will do whatever it takes to stay within your budget and still make it a fantastic fete. It doesn't get any better than that!
---
Perfect!
Reviewed on

10/30/2012
Brian A
Having been lucky enough to have experienced EYHO's food and service before, they were top on my list for our wedding on 10/6. My wife and I are total foodies, so once she tasted the food it was an easy choice. We used them for the rehearsal and the wedding, and even with our... Read More last minute planning Sean and his staff were extremely accommodating. The only difficult part was narrowing down the menu….it's all so good! Simply, we wanted great food and great service, and EYHO delivered. The staff was great; they were super friendly, very flexible, and went the extra mile….and our guests loved the food. It was perfect.
---
Amazing Quality and Service
Reviewed on

10/11/2011
Kathryn B
Sean at EYHO catering is a genius. He creates the most delicious food at an affordable price, and he has an amazing waitstaff who served our guests with friendly smiles and attentiveness. Sean also recommended other vendors to me which was extremely helpful. He was so kind... Read More and so willing to work with me and my budget, and the tasting was SO FUN! I 100% recommend Sean and his business for all your catering needs!
---
Great food, confusing service
Reviewed on

10/07/2011
Jodi H
Eat Your Heart Out was recommended to us through our event coordinator. After tasting the food we knew our guests would be pleased with the options we choose. And they were. Weeks later we had friends telling us they couldn't stop thinking about the mushroom vol a' vent,... Read More jumbo sea scallops wrapped in bacon and the lobster mac and cheese on the edible spoon. Just thinking about it makes me hungry! With all that being said, we did have a few hiccups in the service - my now mother-in-law waiting for her meal and having to get up and ask for it and running out of the beef course. I called to discuss this after the wedding and Sean tried to rectify it the best you could at that point. It wasn't a big deal that night, but still a little embarrassing serving guests a cheeseburger when they were expecting prime rib.
---
Delicious!!
Reviewed on

10/07/2011
Jen H
Eat your Heart Out Catering was great! We had buffet style fish and carving station.. food was HOT and tasty. They also had a server at each station serving the food so no one was serving themselves.. The food was gourmet and top notch. Great Food.. and very flexible!!!
---
Can't stop talking about them!
Reviewed on

9/13/2011
Sarah I
Our wedding was August 27th, and Eat Your Heart Out Catering, catered it. Every time I talk to one of our guests they can't stop talking about how amazing the food was! and it was just that, amazing. From the moment we met Sean, we knew that we were in good hands!! We will... Read More definitely use them for any other events needing catering!
---