Home

Eicher Arts Historic Center
Amenities + Details
Amenities
Handicap Accessible

Liability Insurance

Indoor

Reception Area
For more details about amenities, please message the Venue.
Waterfront, Museum, Historic Venue, Park, Tented
Contact Info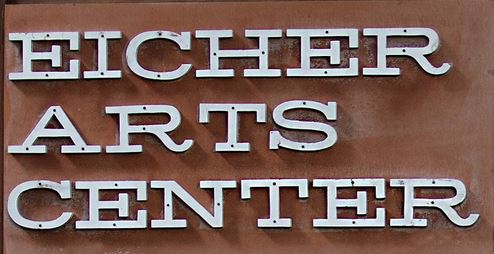 Reviewed on

4/11/2017
Kate E
If I could rate this a 0 out of 5, I definitely would. I recently held a Bridal Shower here and it was thrown reluctantly because I've planned another shower here before. The Eicher Center building itself is nice, very rustic with strings of lights and tulle hung, but the... Read More surrounding areas are not well kept. If you've never been here, there's a smaller building in front of the Eicher Center that is the historic building and there's junk outside which doesn't give off an appealing view of the area. The first shower I threw here I had minimal contact with Jimmy (my mom set up everything with him and had a terrible experience), who is the coordinator of the place. This second, most recent time I set up everything so I was always in contact with Jimmy. While he always returned my calls, his mannerism in person was absolutely unforgiveable. He's rude, arrogant and just down right mean. He stands around while you set up for your event and critiques pretty much everything you do. I would simply ask questions about what I could use and it was like I was a bother to him and he would mumble under his breath. During the shower, I noticed he would help himself to the food that I had set up, and he wouldn't even use silverware to pick up the items, but his bare hands. Absolutely unprofessional and disgusting. While the building is nice and perfect for a rustic themed shower, it's not worth having to deal with Jimmy. I hope everyone can learn from my experiences and find another venue. It'll be worth it for your sanity and ego.
---
Reviewed on

9/23/2016
My son got married here last weekend. Venue was absolutely amazing BUT Jimmy needs to be more professional !!He ran the sprinklers the day of rehearsal and the ground was a mud pit !!!We had to tell him to turn them off. Bridesmaids dresses as well as some guest were all muddy... Read More at the bottom. We were told to clean up Sunday from 9-12 which we had a crew there to do at 9 AM sharp. Jimmy decides to get there an hour prior to our start time for clean up with some man he had working for him and start cleaning up the grounds outside saying it was such a mess he had to clean it up. My husband proceeded to tell him no one told him to come there an hour before us and clean up!!Than he was cursing at us under his breath loud enough that we could hear it. He told my son he would get his deposit back the day of clean up. My son ask for it and he said "oh you will get it in about a week" My son told him, "no, you said today. He calls his wife who later shows up with a check and says to my son" I hope we never have to do business with you again". Who does that??? Beautiful place to have a wedding but this gentlemen needs replaced. He comes off nice at first but trust me, he can make your event miserable. !!
---
Reviewed on

9/16/2016
Melissa C
Recently myself and Husband to be had the privilege to visit this Beautiful historic Building as the place for our reception...We met Jimmy the wonderful owner and he was more than accommodating to make our day special.We are truly Thankful for his kindness and professionalism.
---
Reviewed on

8/14/2016
Kyla M
I was married at the Eicher Center on July 9th, 2016. I will start by saying that the venue itself is beautiful and we had the perfect wedding for us. That being said, our experience with Jimmy, the man who manages the building was HORRIBLE! There are so many negatives to... Read More report, I don't know if I can list them all. To start with, during the planning process I scheduled things with him and on more than one occasion he messed up our meeting plans, he called me once, irritated that "I didn't show" for my appointment, when I clearly told him specific plans on the day he thought it was. These details were minor to me. The real problem came the day we showed up to set up the venue. He was extremely rude to all of our family members, was yelling about random things such as how we were putting chair covers on in the wrong order of setting the room up. He was telling me that HE needed to know how I was setting MY wedding up in the venue I paid to use. He told me I had too many people there to help. It was absolutely ridiculous the way he was treating us. Additionally, he wasted a bunch of our time by parading my family members around to explain the air conditioners, only to ultimately tell them DO NOT TOUCH THEM. On my wedding day he springs it on us that he has a baby shower scheduled in the venue the next day and that we needed to be cleaned up by 11:30. Our original agreement was 9-12 for clean up on Sunday. I know, it doesn't sound like a big deal but the day after your wedding to be up and cleaning by 8:30AM is pretty early, and it was just the fact that he tells us the day of the wedding. We didn't make a deal out of it we just showed up and did what he asked on time, wasn't worth the argument. The day after, when we came to clean up, he began giving me instructions on how to move the chairs out, etc. for the people who were coming in for the baby shower (they rented their own chairs so he wanted his moved out of the main room that they were in when we got there). Already irritated with him, I politely told him I will not be moving furniture for the next people. He absolutely lost his mind on me, cussing, saying " I would never ask you to do that" after he just blatenly did. I was dumbfounded, this inividual is seriously mentally unstable. Five minutes later he was picking me flowers from the garden. The worst part to me of the whole experience was him kissing me on the cheek, alll the time! Gross, wet, uncomfortable kisses. I will admit I'm one to not like people I don't know to touch me, but I don't know anyone who would like that. The Eicher Arts Center needs to get someone in there who can handle and appeal to clients correctly and professionally. Jimmy may be a good groundskeeper, but that is all.
---
Reviewed on

8/09/2016
Deb M
Eicher Arts Center was the perfect venue for my wedding reception. The owner, Jimmy, was so kind and helped us through every step of the process. The venue itself is absolutely beautiful and stands out from many others in the area. We are so happy with our choice!
---
Perfect for Small Intimate Weddings!
Reviewed on

9/19/2014
Kristine S
My husband and I were married at this location on May 7th 2011 and it was perfect for our small (60 guest) wedding. Jimmy is amazing and I have gone back several times since then and chatted with him. We will be using this location again when we renew our vows in 2021 and I... Read More cannot wait! I recommend the Eicher Center to everyone I know that is having a small, intimate wedding.
---
Perfect Venue for a Small Wedding
Reviewed on

6/16/2014
Jennifer L
The Eicher Arts Historic Center was perfect for my small wedding (about 40 guests). The space is true to the photos, with lots of lovely spaces for different stages of the event and for photos. The historic building and the surrounding area are perfect for a vintage or natural... Read More theme. The coordinator, Jimmy, is sweet, helpful, and goes above and beyond to make sure the space is ready for your event. They do not set up for you, but they did offer advice and assistance, and added special touches to the landscaping like filling the planters with flowers in my wedding colors and doing their best to get a variety of flowers to bloom for my day. The space is also very event ready, with lots of outlets and hooks for hanging lights and decorations. Our caterer loved the full kitchen. We had the space for the entire weekend, so there was plenty of time to set up and tear down the event without causing undue headaches on the day of the wedding.
---
Gorgeous venue and the day couldn't have gone better!!!
Reviewed on

12/24/2013
The Eicher Arts Historic Center was a WONDERFUL venue and my wedding day was just so perfect! We were familiar with this venue because my husband's brother got married here two years earlier and my in-laws lived about 5 minutes away. It just seemed like the perfect place because... Read More it was small, absolutely beautiful, and extremely versatile. We planned for an outside ceremony but in case the weather went bad, the deck would have provided a great secondary space because it was covered and you could still capture the beauty of the outside. Jimmy and his wife were more than helpful. They put so many hours into making the outside look gorgeous and bent over backwards for us. Jimmy is very funny and will go above and beyond to meet your needs to make your day special. We could set up the entire day before, and tear down on Sunday. There was plenty of time to decorate. The venue sits next to the Ephrata Cloister which makes for an amazing place to take wedding party photos. Barbara Liszcz from My 3 Girls Photography couldn't have been a better choice for us on our day. We used Rettew's Catering which is very familiar with the venue and they provided superb service and food. Because the weather was so nice, we had our "reception" outside on the deck (we only ate inside). This allowed for everyone to spread out and just enjoy themselves playing games like corn hole on the lawn or dancing with the DJ. We used Tracey Shaner ([email protected]) and she was AWESOME in all caps. I don't think my friends have stopped talking about how fun our wedding was and how good the music was. And just the overall beauty of the wedding day and venue. It was more than perfect and I wouldn't have changed a think in the world! If you want to do something different on your wedding day, and you are looking for a smaller, more intimate scene, I cannot recommend the Eicher Center, and all of my other vendors enough. I believe some of my photos are posted as an example and my wedding was the one with the pumpkins on the table and I am wearing the tea length, lace dress. Thank you to everyone that made my day unforgettable! :D
---