Home

Elegance On Display
About this Vendor
From Elegant to Exquisite to Extraordinary
All our cakes are uniquely created, designed just for you. Baked and hand-crafted from high quality ingredients, they will taste just as good as they look.
Details
Cake Delivery + Setup, Groom's Cakes, Cakes + Desserts
Contact Info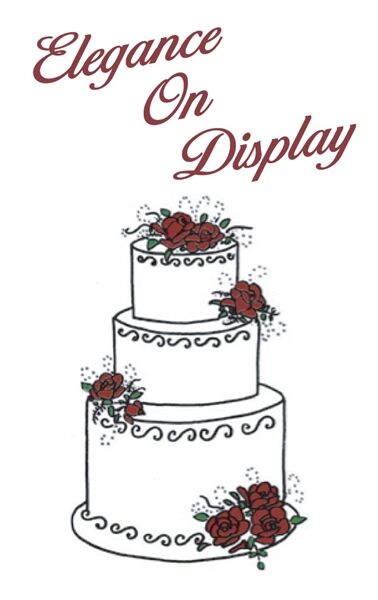 106 West Hawthorne, Fallbrook, CA
Murrieta,Temecula,all San Diego county
Wonderful Cake/Perfect Service!
Reviewed on

12/20/2010
Courtney D
Jennifer was absolutely wonderful...we came to her with very specific things that we wanted-yet no solid ideas about the design of the cake. We started from the beginning and picked the shape, decoration, outside icing/decoration and she suggested the most awesome combination... Read More to satisfy our chocolate addiction (dark chocolate cake, with a layer of chocolate fudge and chocolate mouse) that was absolutely to die for! She also went above and beyond in accommodating our request for a cannoli filling for one of the layers. Not only was the cake absolutely delicious but she was honestly one of my easiest vendors to work with. Once we sorted out all of the details that was it! I confirmed the time she'd be delivering the cake and pastries and it was done. The wedding cake was wonderful as was the grooms cake, cheesecake bites and cream puffs she made! I'd recommend her to anybody!
---
Love Loved Our Wedding Cake!
Reviewed on

1/06/2016
Kristin H
We were referred to Elegance on Display through our wedding venue, Villa De Amore, and we have nothing but positive things to say about the experience. The owner Jennifer is fun, a little quirky and great to work with. At our tasting she showed us so many different styles and... Read More even let our parents taste cakes too, even though she should have charged us extra. She was very professional and was not rude at all. Our cake turned out exactly how we pictured! Even though we didn't get a chance to taste it ourselves, we got nothing but great feedback from guests and how awesome it tasted. Lots of flavor and super moist. We went with vanilla/strawberry fill and chocolate/cookies n cream fill. One thing I will say in Jennifer's defense is that I'm sure it's not always pleasant working with us brides sometimes. On the day of our tasting she had a rude bride call while we were there to flake on her appointment (which had already passed) and was upset that the new day she wanted was not available. I give the cake and the service 5 stars!
---
Reviewed on

11/04/2015
Elegance on Display was the best choice we could have made for our wedding cake needs! Every flavor cake and frosting was delicious! She worked closely with us to create our very own design and made our vision come to life! We laugh watching our wedding video because all our... Read More guests were very obviously enjoying their piece of traditional white cake, buttercream frosting and custard filling....YUM! Thanks, Jennifer!!
---
Best Cakes Ever!
Reviewed on

10/13/2015
Lacie B
Jennifer is so talented and creative. Our cake was incredible and affordable! She even makes a separate cake as an anniversary cake. She is very easy to work with and her cakes are so good!
---
Beautiful Cakes!!
Reviewed on

5/27/2015
Jill H
Jennifer at Elegance on Display is very professional and easy to work with. When I went in for a consultation, I was torn between the types of flavors and the design I wanted for my wedding cake. So, she suggested that I get three different flavors and three different designs.... Read More And it turned out looking awesome!! She really took note of my wants and incorporated them into the cake. I absolutely loved how it turned out. The only complaint I got regarding my cake was that it was a bit dense. But you can't please everyone, I guess.
---
wedding cake
Reviewed on

10/22/2014
Lisa E
We had our wedding cake done by Jennifer and she did an amazing job. It looked so beautiful and expensive. Everyone thought it was cake from a celebrity wedding. Great work and tons of detail.
---
Delicious Cake - Beautiful Design
Reviewed on

6/25/2014
Andrea W
Everyone said this was the most delicious cake they have ever had. The cake was moist and flavorful. I did a lemon cake with strawberry fruit filling, marble cake with cookies and cream, chocolate cake with fudge and vanilla cake with raspberry fruit filling. The frosting was... Read More ivory buttercream with horizontal lines and a beaded bottom. Jennifer created the cake exactly how I described it to her and it turned out absolutely beautiful! She was very friendly and easy to get along with and made the tasting tons of fun. The cake was even good after being refrigerated for two days! Use Elegance on Display you won't be disappointed!
---
Love my cake!
Reviewed on

6/25/2014
Stephanie T
Jennifer is very talented with cakes and can do all kinds of different styles. She was part of my vendor package and was awesome! I had a great experience with her and she is very professional and has a lot of great photos for ideas. I definitely recommend her! Tasty cakes too!
---
Pretty & delicious!
Reviewed on

5/14/2014
Joann W
Jennifer was very good with brainstorming ideas with us, especially since I wanted a naked cake with 3 different flavors and she didn't have very many in her portfolio. It turned out great, and very delicious! The strawberry macarons and fruit tarts were also amazing!!
---
Yum Cake!
Reviewed on

4/24/2014
Christina S
Loved our cake. It turned out just as we designed it. It tasted amazing as well. Love the anniversary cake, cant wait to eat it!
---
My cake truly was Elegance on Display!
Reviewed on

12/01/2013
Christina D
I had my wedding cake done by Elegance On Display as part of my Wedgewood Wedding package. Jennifer was very nice and may cake was absolutely beautiful and just what I wanted. I had a very large and delicate figurine as my topper that I was a little worried my fall off and... Read More break but Jennifer made sure it was secured and it looked amazing. We got to go to a tasting at her shop and try several kinds of cake and pick exactly what we wanted and also design the look of the cake with her. Her cakes are delicious and we chose 3 kinds for our 3 tiered cake because there were too many delicious flavors to just have one! Jennifer also made us a separate small cake to save for our one year anniversary! So sweet! I got many compliments on both the look and taste of the cake. That is because she does NOT use FONDANT, she uses BUTTERCREAM frosting and makes it looks a smooth as fondant!
---
Our cake was exactly as we imagined!
Reviewed on

11/19/2013
Christina S
Jennifer did such an incredible job with our wedding cake. We had a very specific design in mind and she went above and beyond our expectations, it was absolutely stunning. Not to mention delicious! When we went in for our tasting we were having a hard time deciding between a... Read More couple flavors, and she went back and pulled out one more flavor for us that she thought of last minute, which ended being the winner, so perfect for our fall wedding. She is so talented at what she does. She also makes a separate anniversary cake that matches the reception cake and has it prepackaged for you to take home and freeze after the reception. We cannot wait until our one year anniversary to have some more of our delicious cake!
---
Beautiful and yummy!!
Reviewed on

10/30/2013
Raegan R
Jennifer is great! She made my cake look and taste great. She is easy to work with and her prices were very affordable. I would recommend!
---
Great cake- Just what we wanted!
Reviewed on

9/25/2013
Marlyssa K
Jennifer met with us for a cake tasting and to help us design our wedding cake. She helped us pick out flavors and suggest different options for the design of the cake based on some pictures of cakes we really liked that she had done. We got so many compliments on our cake... Read More looking cute and it was really delicious to boot!
---
DELICIOUS!!
Reviewed on

7/31/2013
Crystal F
jennifer had the cake in mind that I couldnt describe! She brought it to life!! Aside from design, the actual cake was SOOOOOOOO GOOD!!! Moist, great flavor and filling!
---
Delicious!
Reviewed on

7/05/2013
Alayne L
Our cake was pretty and SOOOOOO good!
---
Picture Perfect Cake!
Reviewed on

6/26/2013
Rachelle M
We were absolutely thrilled with how beautiful our cake turned out to be. We had brought a few photos to Jennifer and together we came up with an idea for our wedding cake. The sketch she had put together didn't do it justice – it was absolutely beautiful and even better than... Read More what I have envisioned in my mind!
---
Delicious and Beautiful
Reviewed on

6/09/2013
Chanine A
Elegance on Display made a beautiful cake for our wedding. We loved working with them through Wedgewood. The cake was delicious and we had three different flavors. It looked just like we thought it would and we loved it.
---
Exactly what I wanted!
Reviewed on

4/14/2013
Elizabeth P
Elegance on display was the preferred vendor for my wedding venue. I had a pretty solid idea of what I wanted for my wedding cake. When I met with the vendor, I showed her a picture of what I wanted and she told me she would be able to recreate it. When I saw my actual cake... Read More on my wedding day I was IN LOVE! Everything I had pictured and more! I received many compliments on my cake. Plus she let us have a cake tasting during our consultation...yum! She even gave us a complimentary recreation of the top-tier of our cake for our one year anniversary, can't wait to enjoy it all over again!
---
Beautiful cake
Reviewed on

4/09/2013
Amy M
I was not sure what I wanted my cake I look like, but I watched a short DVD with tons of cakes that they have made and picked out the parts of each that I liked from each one and we customized the perfect cake. She added pearl quilting on the outside, blue ribbon and a beautiful... Read More monogram. The cake tasted delicious and she even made an extra anniversary cake so we didn't have to save the top layer. We are looking forward to enjoying that on our anniversary!
---
yum!
Reviewed on

4/01/2013
Cindy G
Jennifer made our cake for the wedding. She wasn't the most bubbly person that I've ever met. As a matter of fact, she was a little bit abrupt in a nice way. However, that's not the most important part...the cake she made for the wedding was moist & delicious. We went with... Read More simple flavors - carrot, lemon & red velvet. The design was everything that we asked for (no more, no less). I was very satisfied! We had leftovers, which we devoured! She also made a nicely packaged small cake on the side (flavor of our choice) for us to keep as our "top layer" (the one you're supposed to keep in the freezer for one year).
---
Easy Going
Reviewed on

4/01/2013
Leesie J
Jennifer was so easy to work with! She made our cake not only look amazing but taste delicious. She is very professional and we loved working with her.
---
Delicious and Beautiful!
Reviewed on

1/11/2013
Celena C
I was thuroughly in love with my cake. It tasted so good (carrot cake with cream cheese frosting) that it's taken all of my will power to not dig into the top tier now! Better yet it was a gorgeous cake! It looked better than I imagined and I felt like a lot of loving care was... Read More put into making it special. I would highly recommend this cake vendor!
---
Very Nice
Reviewed on

12/13/2012
JATZIRI C
I loved my wedding cake. It was cupcakes but they were placed in a form of a cake with a small cake at the top to cut. Jennifer (owner) is really nice and attentive to details when it comes to what you want for your cake. I wanted many flavors and color coordination with the... Read More cakes and she delivered exactly what i wanted. She was great my cake was there on time and it was set up beautifully. And the best part she gives you an extra cake so you can cut it on your first wedding anniversary. Her flavors are also amazing, so many to choose from.
---
AMAZING
Reviewed on

12/10/2012
Pilar S
This was hands-down the best wedding cake I have ever had. Since our wedding, people have been telling us how good our cake was. Her cakes don't have that dull, old-fashion wedding-cake-taste. They taste like a specialty dessert at a 5 star restaurant. Her cream cheese frosting... Read More is killer. Check her out. It's worth the drive to Fallbrook. Your guests will thank you.
---