Home

Elegant Bridals
About this Vendor
A True Bridal Experience
There is not a day more unique and personal than your wedding day. We provide styling for the entire bridal party and then accessorize your entire look with veils, headpieces, hair jewelry and gorgeous finishing touches to bring it all together. Your gown awaits.
Details
Bridesmaid Dresses, Flower Girl Dresses, Mother of the Bride Dresses, Wedding Dresses, Dresses, Bridal Stylists, Custom Designs, Group Discounts, Plus Size Available, Fashion
Contact Info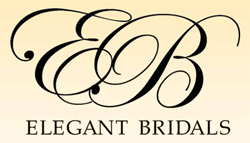 Amazing Service!!
Reviewed on

4/20/2014
Lisa G
I went to Elegant Bridals for my wedding dress, and loved it! I absolutely hate clothes shopping, and was completely overwhelmed with the thought of going to pick THE dress for my wedding day, but they made it easy. I had personal service, they instantly understood the style I... Read More was looking for, and we found the dress in a relatively short period of time. They made sure the dress was what I was looking for, and went out of the way to make sure that I got my dress in time. I needed no size alterations, and it is perfect! My consultant followed up with a personal note, remembered things like my sisters' and fiance's name, and then followed up with phone calls to make sure that I got the only alterations (a bustle) done in time. They even helped me choose accessories and shoes that went perfectly with my gown. In a rather small city (Augusta) I was blessed to find such an amazing store with such great service. All of their dresses were well priced (nothing over 3,000), and were of amazing quality! I would definitely recommend this store to anyone looking for one on one service and a beautiful gown for their wedding, or any other occasion!
---
Reviewed on

10/11/2017
Mary W
I love Elegant Bridals. Everyone who works there is the absolute sweetest person, and they all seem to really love what they do. I was always greeted with a smiling happy face! :) Traci made sure everything was just perfect and exactly what I wanted. I NEVER felt pressured... Read More to hurry and buy a dress. Once I found "the dress", I was so excited and they were so excited for me. My dress was so beautiful, and I felt beautiful in it. I also got the most beautiful cathedral veil from Elegant Bridals. They recommended a wonderful seamstress too who made my dress fit like a glove. They were also so helpful when picking out my bridesmaid dresses. They kept me informed throughout the process. I have never felt more beautiful than I did on my wedding day, and I have Elegant Bridals to thank!
---
Reviewed on

6/22/2017
Deidre G
Omg! I can not even begin to explain how wonderful of an experience that this was. I came into the store with my Matron for the first time. I completely didn't even think I was going to find a dress. Alice was the best consultant ever. From her professionalism, friendliness,... Read More comforting for when my mom came and thought she was going to be a momzilla, all the way to her analogies of thinking of dresses as the men you may date; Alice was awesome. I can't say enough about Alice. However, the other ladies that were in the store were so friendly too. I went in the store thinking that this is just a dress that I will be wearing just for a couple of hours and I don't want to pay that much. Well... I went well over my budget ($1000+) because the ladies here made me understand it is so much more. THANK YOU SO MUCH ALICE AND ELEGANT BRIDALS. This will be an experience I will never forget.
---
Reviewed on

10/06/2017
Jessica G
I went to Elegant Bridals not expecting to pick out my dress that day and ended up finding the dress of my dreams! They have a wide variety of gowns to fit many different styles. Alice helped me and she is awesome! I felt very welcomed and comfortable there. This is a great... Read More bridal shop!
---
Reviewed on

10/06/2017
Mariah M
I went to elegant bridals during the Casablanca trunk show, all of the employees where so great and welcoming , Amanda Creech was my bridal consultant and she was absolutely amazing ! She took her time with me and my group and helped me find exactly what I was looking for in a... Read More dress , she gave me a true bridal experience and I couldn't be more happier with the service I received ! I would highly recommend elegant bridals and Amanda Creech to any bride looking for dresses or even bridesmaid dresses to get that true bridal experience !
---
Reviewed on

10/06/2017
CALLIE W
I had not tried on any dresses and this also was the very first bridal store I visited. (Went in "just looking") I walked in and was greeted by sweet Alice. I told her what I was looking for and the idea of a wedding dress I had in my head. I chose two dresses off the rack and... Read More Alice brought out one that fit my idea almost perfectly. I had been at Elegant Bridals for probably 45 minutes, tried on three dresses, and went home with the second one I had tried on. I had found my dream dress thanks to Alice. She made it SO EASY! From helping me pick my veil, to adding a little sparkle to my look Alice knows what shes doing. I couldn't thank her enough for helping me. Would recommend to anyone!
---
Reviewed on

10/06/2017
Shelby F
Alice was awesome! I could not have asked for a better bridal experience! Super friendly staff and I found my dream dress! Cannot wait to go back for my fitting!
---
Reviewed on

9/16/2017
T T
They were amazing. Helped me find the perfect gown..!
---
Reviewed on

8/16/2017
M G
Alice was amazing and the selection was spectacular. I tried on a number of dresses with Alice's help and "friend zoned" several before finding my dress. Alice really made me and my girls feel very special. The best experience I could have ever imagined.
---
Reviewed on

8/16/2017
Jayson O
They were very accommodating and treated me like a princess! It was a great wedding dress shopping experience. They followed up with me via mail and phone calls. The only negative was that when we got to alterations my dress had a tear in the back that I was unaware of but was... Read More there prior to purchase. It was a quick fix for the seamstress but I still would have liked to known that was there prior to purchase. Overall, a very good experience and I would recommend it to every bride.
---
Reviewed on

8/12/2017
Kasey H
I could not have been more pleased with my experience with Elegant Bridals! Alice was so patient as I tried on about 15 dresses, and was so encouraging about helping me find the best fit for my body type. The salon has such a great selection of different styles and designers... Read More without being overwhelming. Everyone at the salon was very quick and efficient answering any questions I had, and they even recommended other vendors in the area that were amazing as well. Highly recommend!
---
Reviewed on

8/12/2017
Sasha M
Spectacular customer service! I went in on a sale day, did not have an appointment, and let them know I was just looking. None of those factors mattered to these ladies. Alice went above and beyond to help. She truly cared about helping me find the perfect dress! I was never... Read More rushed, shown different options, and given the full bridal experience. I highly recommend Elegant Bridals to anyone in search of a dress. They will be just as excited as you are when you get that giggle followed by the, oh my gosh, this is it feeling!
---
Reviewed on

8/04/2017
Jessica M
Went to Elegant Bridals and Alice helped me find the dress. She was extremely helpful. I would highly recommend Elegant Bridals to any of my friends!
---
Reviewed on

8/04/2017
Jordan H
So welcoming & really listened to me. As soon as we walked in the door we were welcomed with smiling faces and taken care of immediately. Traci made the whole experience so SIMPLE and FUN!
---
Reviewed on

7/31/2017
Rebecca S
This place was awesome!! Great selection of gowns, but the costumer service was over the top! Even though I didn't purchase my dress here, they still stayed in touch and offered their help for other things for my perfect day! Couldn't have asked for better assistance to help me... Read More make one of the biggest decisions for my wedding!
---
Reviewed on

7/28/2017
Missy D
Alice at Elegant Bridals was so wonderful to work with! It was the perfect combination of finding dresses that I was interested in trying on and also using her expert knowledge of what would look great on me. She actually ended up finding The Dress for me when I was standing... Read More there with another one on saying "this is great, it just needs one more thing..." well, Alice knew that one more thing! I am also incredibly grateful for how much time Alice spent with us--surely we must have gone over time, but she never rushed us and gave us her full attention. A great experience and great prices!
---
Reviewed on

7/28/2017
Celie G
I visited Elegant Bridals twice last year to try on dresses for my June 2017 wedding. During both visits, Consultant Alice was a huge help and very nice to work with. She listened to every detail that I wanted in a dress and found me the perfect one to wear on my wedding day! My... Read More experience at Elegant Bridals was stress free and enjoyable! I would recommend Elegant Bridals to any bride looking to find a gorgeous wedding dress or wedding accessories ! :)
---
Reviewed on

7/27/2017
Emily Q
Elegant bridals made my dress shopping a breeze. I found the perfect dress on my first day of shopping thanks to Alice. I also came back and got my bridesmaid dresses and flower girl dress. Every part of my experience was wonderful and stress free. Thanks elegant bridals for the... Read More awesome experience!
---
Reviewed on

7/25/2017
Anna B
Even when we didn't have an appointment and popped in during a busy time they still made me feel so taken care of! There was no pressure to say yes before I was ready and I truly loved my whole experience at Elegant Bridals!
---
Reviewed on

7/25/2017
Taylor P
Had the best experience ever at Elegant Bridals!! Alice was wonderful and made me feel special the whole time!! I couldn't have asked for it to have gone any better!! I said YES to the Dress that day! It was a perfect day!! Every one was so nice and just made you feel... Read More wonderful!!
---
Reviewed on

6/26/2017
Mary Beth S
Went to Elegant Bridals to dress shop and found my dress there! Everyone was extremely nice and helpful!! Would highly recommend them for your beautiful dress!
---
Reviewed on

6/22/2017
Brittany F
My experience at Elegant Bridals was great all around! Traci listened to what I wanted and it was easy and fun picking out the perfect dress!
---
Reviewed on

6/22/2017
Kellie H
Elegant Bridals is wonderful! They never pressure you into buying a dress you aren't comfortable with. They make sure to pull dresses within your budget to avoid those awkward "I love this, but can't afford it" moments. They also really take the time to build client... Read More relationships. From sending Christmas cards to calling the week of the wedding to wish me a happy wedding week, they truly know how to make a girl feel special, as she should during her wedding process. Everyone complimented my beautiful gown and I couldn't be happier to have worked with Elegant Bridals!
---
Reviewed on

6/22/2017
Amanda S
Everyone was fantastic at Elegant Bridals! Loved having Alice to help me pick out my dream dress. She was absolutely wonderful. Thanks for the best experience ever!
---
Reviewed on

6/22/2017
Sara B
Elegant bridal went above and beyond to not only make me feel comfortable but to also help me find my dream dress! Everyone there was very professional and made me feel welcome the moment that I walked in the door. I am so thankful to have had Sarah for my bridal consultant!!
---