Home

Elite Bridal
About this Vendor
For Your Look Of A Lifetime
Elite Bridal offers a shopping experience like never before with your own personal consultant, 5 grand stages, a modern bridesmaid lounge, and extra large dressing rooms!
Details
Bridesmaids, Flower Girls, Mothers Fashions, Other Attire & Accessories, Wedding Gowns
Contact Info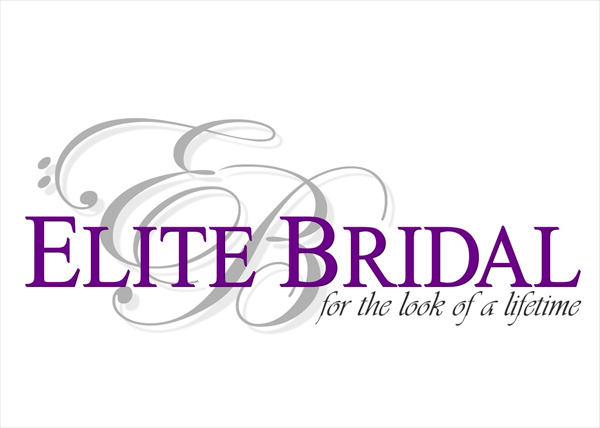 106 S Country Fair Dr, Champaign, IL
Elite is the place to go!!!
Reviewed on

2/27/2013
MariAnne M
Elite Bridal is a hidden gem in Champaign, IL. My very first trip to Elite was definitely an eye-opener. As soon as you walk in you know you're in not just a store but a boutique. Where the team there is basically available to you! I mean literally if you want a Say Yes to the Dress place....well this is it! Backstory- I've been to Elite four times and constantly tried on the same dress, plus several others. My most recent trip to Elite was quite the highlight. I felt so taken care of. Even my fiance' had a great time picking out dresses for me. The first thing they do is show you around the boutique and of course they ask for your budget. Both my consultants really led me around telling me what's available w/in my budget. Secily and Danielle were fantastic. I felt really well taken care of. I'd get up on that stage and get a good look at the dress I was in. Both consultants would ask what I liked and didn't like. I mean they really care to help you find your dream dress. My natural style kept referring back to the first dress I tried on originally on my first visit. One that I fell in love with immediately, but I wanted to make sure I saw as many as possible. So we saved "the one" for the last dress. You really feel like you're number 1 there. I got into my final dress and every girl in the store was around the stage. I got out there and just knew. All the girls were just in awe and so supportive. I knew that this was the dress. So to cap off the moment they asked me if I was saying yes to the dress and I totally said yes to the dress! On top of all the help choosing the dress, their manager there really was helpful with the financial end of the deal. I was able to put down whatever I wanted to start buying the dress. I called my mom who was buying my dress and told her. Very happy. The manager emailed my mom the contract for her to sign and set up automatic payments. My mom called me the next day and just raved how helpful the people there were. There's no doubt in my mind that Elite is the best in Champaign! I would totally suggest to every Bride and anyone looking for a special dress or tux to head to Elite Bridal. You aren't a customer to the team there; you're family.
---
Very Helpful!
Reviewed on

2/28/2013
Alexanne N
I loved my experience with Elite Bridal! They were very helpful and never too pushy. They really want you to be happy with your product and experience.
---
Fabulous!
Reviewed on

2/26/2013
Carley L
I went to Elite for my first bridal dress appointment and didn't really know what to expect. As soon as we walked in the door, our consultant, Jennifer, made me feel like the only brdie in the World! She helped me figure out exaclty what I wanted in a bridal gown! With her help, I found THE GOWN!! When we came back for our bridesmaid appointment and she was just as helpful! She made the shopping experience the best I could have asked for and I am so appreciative!
---
Reviewed on

6/07/2015
August C
They are extraordinary in every way. I had a VIP appointment, and it couldn't have been more special. My bridesmaids, mother, mother in law, and I were picked up in a limo, and at the salon, we were taken care of from the moment we walked in. We selected my dress, sash, veil, and bridesmaids dresses all at the same time, which was great to see everything together. They are sweet, thoughtful, never pushy, and really want to make you feel beautiful! I'd recommend them over and over again.
---
Amazing
Reviewed on

12/10/2014
Angela W
As a full-figured bride, I had some concerns when going in to try on dresses. Boy was I surprised when my consultant sat down with me to discuss my concerns and wishes. She took her time and really helped my self-esteem throughout. Even after we bought the dress, they were there for me every step of the way. I plan to highly recommend this Bridal Salon to every one I hear.
---
Perfect place to shop for wedding dress!
Reviewed on

11/29/2014
Kylee C
LOVED my dress shopping experience here. The girls were so great and helped me find the dress I loved! Stuff was a little pricey, but didn't get this kind of experience anywhere else. Did not get bridal party attire here, because it was just too expensive.
---
Great experience!
Reviewed on

11/20/2014
Kirsten M
I came to Elite with my family after going to a few other places. I loved that at Elite they let us walk around and see all the dresses, unlike some places were the dresses are hidden. They are also upfront about who the designer is and on the pricing and when I told the girl my budget she actually stayed within it and I ended up getting a dress that was less than half my $1000 budget which I thought would never happen! The entire appointment I felt like I was the focus of the consultant and we were not being rushed at all, they even let us come back later in the day to make the decision without an appointment. My dress came way faster than expected. We thought the bridesmaids dresses were a little pricey so we went somewhere else for those, it would be nice if they offered some bridesmaids styles in price points under $200 but other than that this place was great!
---
Excellent Service and Selection
Reviewed on

10/14/2014
Janet B
I went to Elite for my dress because they carried a designer who's dress I just loved, and although they didn't have the dress I thought I wanted, I fell in love with one while I was there. I did an VIP appointment so it was something special for my grandmothers, mom and future mom-in-law. The staff was so friendly and helpful. I tried on over 20 dresses and there were a ton more available if I didn't find the one. The attendant helping me dress asked questions that really helped narrow down what I was looking for. They had food, water and champagne set up for us. My dress came in on time and they helped me find some jewelry that worked well with the style. I would recommend Elite to anyone looking for a quality designer gown.
---
Awesome Bridal Experience!
Reviewed on

6/09/2014
Julie B
I went to Elite Bridal with the intention of just trying on some dresses, not to buy yet. My consultant, Jennifer, was SO nice and extremely helpful! She listened to what I liked and didn't like, and she showed me around the store, talked to me about different designers and styles, and stayed well within my budget. She even discouraged me from trying on a dress that I had picked out that was above my budget! I ended up buying a dress the same day, b/c the selection was gorgeous, the staff was amazing, and they made me feel like a princess. HIGHLY recommend Elite Bridal!
---
Elite Bridal
Reviewed on

5/13/2014
I loved my experience at Elite! They were great with my budget and my consultant was amazing! Definitely recommend any friend to go here!
---
Hands down the best bridal shop around!
Reviewed on

5/08/2014
Danielle K
Elite Bridal helped me find my dream wedding dress! I tried on hundreds of dresses and finally found the one with Elite Bridal! I went all over and found a unique look right here in Champaign! Their customer service is by far the best around. They treated me like I was family! I could go on forever about how they made my experience with them truly special. I will be getting my mothers dresses, bridesmaids dresses, flower girl dresses, and tuxedos with them. I can't wait to work with Elite Entertainment for my DJ, Uplighting, and Linens. Thank you so much to Elite for helping me make my wedding perfect!
---
Amazing Experience
Reviewed on

5/06/2014
Christopher A
I am so thankful to have worked with Elite Bridal. Everyone was so nice, showering me with compliments, lending a hand, and giving me a great experience. I picked my dress with just my mother, and they let me bring a whole gang of people the next weekend to enjoy the whole experience. I look forward to buying all of my bridesmaids dresses here too! I would say look no further than Elite Bridal! The selection was great, but the service is out of this world! THANK YOU!
---
Make you feel like a VIP
Reviewed on

3/20/2014
Jenni M
I highly recommend Elite Bridal. I've been in a lot of weddings (8) and no where offered the quality of service Elite has provided me. I highly recommend getting a VIP appointment. You truly are treated like a VIP. It really makes finding a dress effortless and stress free. I really felt like the bride to be!
---
Wedding Dress Shopping
Reviewed on

2/26/2014
Gina R
I loved shopping for my wedding dress at Elite Bridal! The store is very open so there is plenty of room to move around and look at dresses - the other 3 stores I have been to felt very cramped and almost overwhelming. I thought they had a very good selection of dresses and they were all very beautiful. I also enjoyed the staff more than I had at the other bridal stores. I ended up buying my dress, veil and a few accessories from Elite Bridal and will be sure to tell all of my friends and family about their business!
---
The Best Place on Earth
Reviewed on

12/02/2013
Elaina B
I LOVED Elite Bridal, I wish I had more reasons to go into the store now! The girls working at Elite are fantastic and make you feel like part of their family while maintaining professionalism and providing the best customer service. I got my dress, my bridesmaids' dresses and all of the tuxes at Elite and everything went together beautifully! You will not be disappointed you stopped in!
---
Fun time at Elite Bridal
Reviewed on

11/25/2013
Shannon H
I had a wonderful experience at Elite Bridal! Mervet was wonderful in helping me find a dress I loved, that wasn't too far out of my budget. The original dress I wanted was almost 4000$, and Mervet helped me find one almost just like it for about half the cost.
---
tuxes
Reviewed on

10/13/2013
Sarah B
The girls that work here are pleasant and very helpful. Itwas a wonderful experience all around!
---
Wedding Dress Shop Review
Reviewed on

10/08/2013
Shelby P
The staff at Elite Bridal is extremely friendly and welcoming. The selection is incredible and the prices cannot be beat! I was very pleased with my dress, veil, and belt. The time it took to receive them once I placed my order was about two months. My total purchase only cost me $1300. HIGHLY Recommend
---
Elite is awesome!
Reviewed on

9/14/2013
ASHLEIGH M
Elite opened up on a Sunday (typically closed) for our appointment, and I first met Jenn...she is amazing! I found my rehearsal dinner dress in black at Elite, and Jenn informed me they could order it in ivory, and it was absolutely perfect the day of my event!!! The shop was brand new when I first went in, literally open a couple of weeks, and it is beautiful. Jenn was sweet and helpful, and I had a wonderful experience!
---
Love Elite!
Reviewed on

7/17/2013
Caitlin
First off the shop is beautiful! You walk in and the space is amazing. Rows of wedding dresses with several different stages for trying on. Bridesmaid and mothers dresses have their own space separate room. All of the girls who work there are very knowledgeable about what would look good on your body shape and are very helpful with finding all the right accessories to make you look perfect! Elite is by far the best shop I went to while looking for my dress and bridesmaid dresses.
---
Affordable and Knock-Out Gorgeous Dresses!
Reviewed on

6/18/2013
Jacqueline H
Danielle and the Elite team are truly amazing at what they do. They have so much selection and they work within your budget. I fell in love with them as much as I did with my dress. We paid $100 for a VIP appointment so that both my husband and I's mothers as well as my large bridal party (7 more girls) could have the store to ourselves (and champagne and appetizers). I purchased my dress from this location as well as all of the men's tuxes, the bridesmaid dresses, and mother of the bride's dress. This is the go-to place in Champaign!
---
Excellent Service!
Reviewed on

5/22/2013
Ashton L
Of all the bridal stores in Champaign, IL Elite Bridal was by far the best experience!! Jennifer was very helpful and friendly. She was there when I needed her and definitely not at all pushy. The store was very nice and updated. It didn't look old and worn like a couple of the other bridal stores in town. I loved that fact that there was a stage to show off each dress I tried on to my bridal party. Elite Bridal definitely has the best customer service and really strives to make the day special and all about the bride. I would highly recommend Elite Bridal! Ashton
---
Elite Bridal in Champaign IL
Reviewed on

4/30/2013
Michelle B
All of the ladies were very helpful, personable, understanding and fun! I finally found THE dress and believe it or not, on the very same day, so did my daughter and Matron of Honor! I love the ambiance as soon as we walked in and the robes in the dressing room was a GREAT touch!! I recommend to anyone to go there and be sure to say 'hi' to Danielle, Jenn and Sara for me!! =)
---
Amazing assistance
Reviewed on

4/09/2013
Nicki S
I recently purchased my wedding gown from Elite Bridal. Jennifer was my consultant and she is absolutely amazing!! Definitely ask for her!! She never made me feel rushed and was always very helpful! She watched my budget for me when I was pulling dresses and never tried to persuade me to go over my budget, which is awesome! I would recommend everyone going to Elite Bridal!! I drove from Lafayette, IN just to try on a dress I had seen online and it was totally worth. That dress is "my" dress!! Thank you!
---
Helpful, professional, personal!
Reviewed on

3/13/2013
Carrie J
I had 4 months to find a dress, and Elite gave me the perfect dress...and I received it within a week! They don't do alterations on site but have great recs for specialists in the area. Dresses for every budget. Stylists are friendly and make you feel very comfortable. No pressure to purchase. They offer Elite appointments - for an additional cost you can have the store to yourself after hours. Elite also has a limo service, DJ/entertainment service, and chairs/linens - they do offer some discounts if you're using multiple services.
---
Send Message