Home

Elite Sound Entertainment
About this Vendor
Why is Elite Sound the preferred DJ company in NJ?
Established in 2002, Elite Sound Entertainment has held an impeccable reputation as NJ's preferred wedding DJ. With a perfect variety of music for all of your guests, everything is customized just for you. Please review some of the over 500 reviews to hear what brides say about us!
Details
Classical, Country, Dance, Disco, Folk, Hip-Hop, Jazz, Pop, R&B, Rock, Arabic, Caribbean, Indian, Latin, Persian, World Music
After Party, Ceremony, Reception, Wedding
MC Services, Recorded Music, Sound Equipment, Music
Contact Info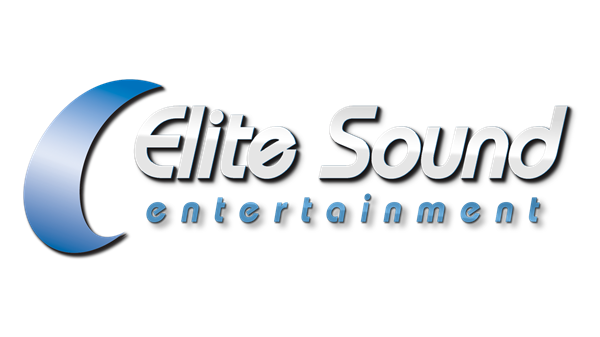 194 5th St, Saddle Brook , NJ
Simply the best!
Reviewed on

5/16/2014
Kaitie M
Johnny Budz & Lucas Prata are a dream team! My wedding was amazing thanks to them! Elite Sound is reliable, professional, responsive, helpful, friendly, and most of all, extremely talented! There was never a moment when the dance floor was not packed with people. We also got the photo booth, which I highly recommend.
---
AMAZING
Reviewed on

5/14/2014
Alexa S
I had the pleasure of having my wedding DJed by Jay from Elite Sound Entertainment. Jay was absolutely amazing from the beginning to the end. He is very careful to make sure he gets all the little details right so your day is perfect. Jay was also excellent at reading the crowd and because of this our dance floor was PACKED the entire night!!! Everyone had a blast and at the end of the night my guests were singing Jay's praises. We also had a monogram which was beautiful!! I am so happy I hired Jay!
---
Phenomenal DJ!
Reviewed on

5/13/2014
keri w
We could not have asked for a better DJ! DJ Joe was fantastic at our wedding on May 9, 2014. All of our guests said the same. Along with the selections we chose, he picked out some of his own, which were great and played all of the guests' requests. Everyone was dancing the entire time and that is exactly what we wanted! We also appreciated the fact that if we had any questions before the wedding, he responded right away. Thank you, Joe, for everything!
---
Reviewed on

7/28/2015
Elite Sound did such a great job with our wedding. From the planning to the night of the event, they made everything incredibly easy and stress-free. It was evident that our deejay, Cory, spent a lot of time planning and making sure that he met our expectations. He was helpful in suggesting songs and beyond that he was very flexible, even helping through texts the day before the wedding. His attention to detail and professionalism were much appreciated. On the night of the wedding, Cory made sure everything ran smoothly. I would definitely recommend Cory and the team at Elite Sound for your event!
---
Reviewed on

7/28/2015
Amanda N
We chose Elite Sound Entertainment after hearing them at a friends wedding. We were so impressed that we decided to meet with them. After meeting with our DJ Steve Minichini we were hooked! Steve listened to our concerns and asked tons of questions regarding what we were looking for in a DJ for our wedding. When the day of the wedding came Steve did not disappoint! The dance floor was packed the whole night and we're still hearing compliments. We would definitely recommend Elite Sound Entertainment especially Steve Minichini.
---
Reviewed on

7/26/2015
Dave Mondo is the best DJ ever.... He was very attentive throughout the entire planning process and helped make our wedding unforgettable. Elite sound was very professional from the moment we sat in their office during our first meeting up to the day of the wedding. Dave and his staff were there to make everything run smoothly the day of and truly wanted to see the bride and groom have the wedding of their dreams..... Thank you for everything you guys did and being apart of our happily ever after. Ryan and I both wish we could relive the day! Thank you! Jillian and Ryan McGarry xo
---
Reviewed on

7/22/2015
Kelly M
We could not be happier with our experience with Elite Sound for our wedding! Joe was our DJ and he was amazing! Our guests were dancing all night! Joe listened to what we wanted, made excellent suggestions of his own and was able to read our crowd to keep the dance floor packed! We had so many guests comment on how great the DJ was. I would absolutely recommend Joe from Elite Sound! He truly helped make our wedding a memorable night.
---
Reviewed on

7/09/2015
Krystal p
We found elitesound through The Knot originally. Upon seeing their website we noticed a good friend had also used them as a DJ. Her response to us asking about them? "Oh my god. No one ever left the dance floor" We were intrigued.. Then we met Jay G. There are no words to describe our first meeting. Comfortable and so exciting all at once. He had us so pumped for our big day that we wished our wedding would happen the next day! A year and a half later the day finally came.. And as promised, he exceeded all expectations. He listened to every detail and knew exactly how to keep our crowd happy. We knew from the start we loved him. (My husbands exact words "I'd hang out with that guy!") but we were more than convinced as soon as our wedding reception started. One of our best decisions was having EliteSound Entertainment DJ our wedding. They took it to the next level and we would recommend them over and over again!
---
Reviewed on

7/08/2015
Gilleanne T
There aren't enough positive words to describe our experience with DJ Jay G!! He was so receptive and easy to work with through the entire process. We knew we were in amazing hands after our first meeting and seeing how passionate he was about the music. We've gotten so many people telling us how great our DJ was and how awesome the variety of music was that he played during our reception. He did a fantastic job of keeping our dance floor packed, which was impressive since our venue had multiple floors and a unique setup. My husband says in his 29 years of living he'd never seen his dad dance and my father-in-law was on the dance floor the entire night!! I would absolutely recommend Jay for your wedding. It was hands down the most amazing night of our lives!!
---
Reviewed on

7/01/2015
Jennifer B
We chose Elite Sound Entertainment for our wedding and couldn't be happier! They were so easy to work with and accommodated every request. They were one of the few stress-free parts of planning our wedding :) we wanted a very specific DJ style for our wedding and Danny at Elite was absolutely perfect. Highly recommended!
---
Reviewed on

7/01/2015
T M
Where do I begin. I stumbled across Elite Sound Entertainment on the Internet and figured I give them a shot. We had a sit down with DJ Joe P and boy were we not disappointed from day one. He was true professional. He's so passionate about his work and the relationship he builds with his clients, that it's beyond words. His guidance throughout the whole wedding process was flawless and he was readily available whenever we needed. Come our wedding day, it was all that I expected and more. The room was beautifully set up and he worked Mike all night. He played great music, everybody was dancing, even during dinner the dance floor was packed. He was interested the whole night coming up saying hello and checking in with us. I would definitely hire them again in the future. I consider Joe a friend now and not just a client that he did a gig for. Thanks again Joe P, it was a honor. Sincerely, The Massot's
---
Reviewed on

6/29/2015
Ashley G
Danny Gee was our DJ and he was absolutely amazing. Our guests cannot stop talking about how our wedding was the best one they have ever been to. The music was fit to our crowd and we were all on the dance floor pretty much the entire night. We also had the photo booth which was such a blast and they give you a scrap book with everyone's photos by the end of the night. My expectations were not only met, but surpassed. I would recommend them to anyone!!!
---
Reviewed on

6/27/2015
Ashley S
DJ Jay is absolutely amazing as a person, a DJ an MC. He has it all. Our wedding was absolutely incredible and that's thanks to Jay for completely making the party happen. Our expectations were beyond exceeded. With almost 300 people at our wedding you would think that it would be hard to keep people on the dance floor but that showed to be simple for Jay. All of our guests danced all night long. The energy in the room was through the roof. We also had the candids option and that was great the pictures are awesome and really captured the raw moments of our friends and family having a blast. Jay is so detailed he just wants the reception to be PERFECT and that's exactly what he did for us. All of our family and friends have been asking me where I found such an amazing DJ. I would absolutely recommend Jay to anyone who is looking for a DJ if an AMAZING fun filled night is what your looking for then Jay is the only guy for the job.
---
Reviewed on

6/23/2015
Jason V
We checked out a DJ and had a terrible first meeting. So we went to social media to ask who to go to. The answer came back several times (from people who didn't know each other). Every time it was Elite Sound. My bride knew of Johnny Budz and Lucas Prata already anyway so it was a slam dunk. We went to meet with Lucas and we just clicked. He understood our mixed crowd and assured us they could get this party going. We loved the web portal to design our music scheme (no organized dances, no country, etc). In the final meeting, Lucas and Joe (the DJ) walked through it. They made sure every detail was in place. We even hit them with some last minute requests for the candid photos, a slideshow, and a very special surprise I had in store for my bride. They were more than accommodating, and actually very excited. From the moment we entered (which was AWESOME) until the last song, they watched the crowd and altered the playlist to make sure people had fun - and everyone did. We felt like Lucas really got to know us and our guests and played what everyone wanted to hear. We want to have another party just to have them do the entertainment. We should also note that Corey was a huge help with a special photo project I was working on. Everyone on the team made the night exactly what we hoped for. On another note, since Lucas Prata is also a recording artist, ask to hear a Lucas Prata song if you want a funny reaction. He hates it.
---
Reviewed on

6/23/2015
Alicia B
DJ Joe Paolillo in one word- INCREDIBLE! From start to finish he executed everything with professionalism, expertise and efficiency. We never felt for one moment that one of our biggest nights was in the wrong hands. DJ Joe P knew exactly how to get the party started, kept it going and incorporated songs perfectly and when appropriate. There was no downtime. There was no empty dance floor. Most importantly... there was no chicken dance hahaha Our crowd was a mix of our friends and family and no one felt like the music wasn't working for them. The compliments we received after the wedding are too many to count. Everyone had an amazing night to remember. Elite also did our lighting, monogram on the wall and photobooth. The lighting and team that set up was phenomenal!! I even had someone that worked at the reception venue come over to me to tell me specifically they have not seen the room look that great in a REALLY LONG time. The photobooth attendants did such a great job at putting the book together we keep it on our coffee table for everyone to look at. Its neat, fun and full of expression and perfectly displays the great time everyone had that night. We are just so glad we got to know DJ Joe P and the Elite Sound Entertainment staff over this past year and look forward to recommending them to everyone. Elite Sound Entertainment is where its at. They have this business down pat.
---
Reviewed on

6/22/2015
Danny L
Elite sound was amazing! Worth every penny!
---
Reviewed on

6/21/2015
Jaclyn V
DJ Jay G was awesome to work with! He knows how to feel the vibe of the crowd and play the best music to keep the dance floor packed all night! He transitions songs flawlessly and everything flows so smoothly. We had an awesome time at our wedding and couldn't be happier with Jay! I will be recommending Jay to everyone I know!
---
Reviewed on

6/20/2015
Christie V
These guys are just AMAZING, I can not thank them all enough for everything they did for our wedding - it really was such a memorable day and they made it THAT much better. Mike and Joe were both awesome and were always accommodating us, they were such a blast I would definitely use these guys again!
---
Reviewed on

6/16/2015
Alicia B
From the moment my husband and I met DJ Jay G from Elite Sound Entertainment we knew we didn't need to look any further! His enthusiasm, professionalism, and passion for this business is the main reason we chose him! Of course we listened to some of his demo's on the website and loved the way he transitioned from song to song, but it was his methodology that we loved too! He doesn't put pressure on the bride and groom to pick a million songs because he believes in reading the crowd and determining what songs people will enjoy. The dance floor was never empty for our wedding and we received many compliments from our guests on how great the DJ and music was! It was hard to do our duty and make the rounds talking with guests when all I wanted to do was dance! Chose Elite Sound Entertainment for your next event. I promise you won't regret it!
---
Reviewed on

6/12/2015
Kimberly K
Book Joe P. if you can get him! I've been to a billion weddings in the NY/NJ area, and every bride is probably the harshest critic of her own, but at our wedding, DJ Joe put on the best show ever, hands down. He was responsive to all my questions leading up to the big day, and the day-of execution was flawless. What was hilarious - at the end of the night, when he was finally off stage and packing up the equipment, several of my guests mobbed him and wanted to speak with him before he left. I turned to my new husband and said, "I think we just got upstaged by the DJ." Given half of our guests are in the under-30 crowd and many asked me if I knew Joe personally, I'm sure we'll see him at future weddings! I did a lot of research before booking with Elite Sound, and I love the fact that unlike other vendors (even other 5-star rated ones!), your first point of contact with them is the DJ that is available for your day. There are no stand-ins and what you see is what you get. Thanks for making our day perfect!
---
Reviewed on

6/09/2015
judy p
Jay at Elite Sounds was everything we could possibly hope for in a DJ and overall, as a vendor. They were laid-back, efficient, and most importantly ORGANIZED throughout the planning process and the wedding night itself. We were totally stress-free, loved the music, and had such a great time dancing the night away!
---
Reviewed on

6/08/2015
Amanda C
DJ Jay G was amazing at our wedding and throughout the entire planning process from Day 1! If you want a DJ company that is responsive, reliable and will get everyone at your wedding on the dance floor and having fun - Jay G is your guy. He had everyone from our college friends to our grandparents up and having a great time at our wedding. Having an amazing DJ was one of our top priorities and Jay G delivered 100%. Two weeks after our wedding and people are still telling me how much fun they had and how awesome our DJ was!
---
Reviewed on

6/08/2015
Jayme G
Danny Gee was fantastic and completely understood what we wanted. He was extremely down to earth and easy to work with. The music at our wedding was perfect- we had a packed dance floor until 1AM!
---
Reviewed on

6/08/2015
Lisa V
There are two things that everyone always talks about after a wedding; the music and the food. Our guests are still raving about how much fun they had at our wedding after dancing all night long! DJ Jay G was amazing! We asked him to mix some Spanish and Portuguese music in to accommodate our different cultures and he absolutely did it- flawlessly. My 80 year old grandparents were even out there dancing to some traditional Spanish songs! You can see the passion he has for what he does, and that passion really shines through when he is up in that DJ booth. He took the time to really listen to and understand our needs and requests for our big day, and was so easy and fun to work alongside with. I cannot thank DJ Jay G enough for helping make our special day perfect. We will never forget how much fun we, and all our guests, had dancing the night away on our wedding day! From the bottom of our hearts, Jay, thank you so much for doing what you do. You are simply put, THE BEST. The new Mr. and Mrs. Lourenco
---
Reviewed on

6/06/2015
Jules B
Honestly, I don't even know where to start! From the minute my husband and I met DJ Jay G, we knew he was the man for the job! He is passionate about his work and it showed at our wedding! Leading up to the big day, Jay was great to work with. He answered any questions we had in a timely matter and made the whole process fun. During our final appointment, we could tell he was just as excited for our wedding as we were! Jay went above and beyond to make our wedding day special. The dance floor was PACKED all night long and everyone had a blast! Jay also made a point to check-in with us throughout the night to make sure we were happy, which we really appreciated. Our guests are still talking about how amazing Jay was! We would highly recommend him and Elite Sound Entertainment!
---
Send Message