Home

Elite Sound Entertainment
About this Vendor
Why is Elite Sound the preferred DJ company in NJ?
It's your day and it's important that you party your way! Whatever atmosphere you are looking for, we can provide. We offer customized playlists for all varieties of music that will ensure your reception is one that you and your guests will never forget. Email us to reserve your date today!
Details
60s, 70s, 80s, 90s, Arabic, Classic Rock, Country, Disco, Hip-Hop, International, Jazz, Latin, R&B, Soul, Top 40/Pop, Variety
Ceremony DJ, Ceremony Music, Cocktail Hour Music, Coordination Services, Lighting, MC Services, Uplighting
Contact Info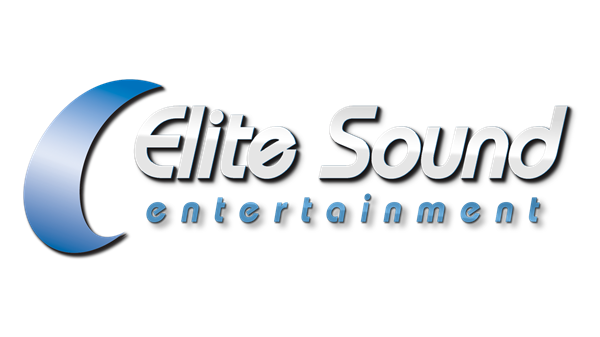 Simply the best!
Reviewed on

5/16/2014
Kaitie M
Johnny Budz & Lucas Prata are a dream team! My wedding was amazing thanks to them! Elite Sound is reliable, professional, responsive, helpful, friendly, and most of all, extremely talented! There was never a moment when the dance floor was not packed with people. We also got the photo booth, which I highly recommend.
---
AMAZING
Reviewed on

5/14/2014
Alexa S
I had the pleasure of having my wedding DJed by Jay from Elite Sound Entertainment. Jay was absolutely amazing from the beginning to the end. He is very careful to make sure he gets all the little details right so your day is perfect. Jay was also excellent at reading the crowd and because of this our dance floor was PACKED the entire night!!! Everyone had a blast and at the end of the night my guests were singing Jay's praises. We also had a monogram which was beautiful!! I am so happy I hired Jay!
---
Phenomenal DJ!
Reviewed on

5/13/2014
keri w
We could not have asked for a better DJ! DJ Joe was fantastic at our wedding on May 9, 2014. All of our guests said the same. Along with the selections we chose, he picked out some of his own, which were great and played all of the guests' requests. Everyone was dancing the entire time and that is exactly what we wanted! We also appreciated the fact that if we had any questions before the wedding, he responded right away. Thank you, Joe, for everything!
---
Happy bride !
Reviewed on

3/31/2015
Lindsey B
My husband and I were very happy with Joe and elite sound entertainment for doing a wonderful job at our wedding. All of my guests went out of their way to tell me what an amazing job Joe and his team did. From the music and Uplighting, to the photo booth, it was everything we had hoped for!! We would definitely recommend Joe, as well as elite sound entertainment, to anyone which needs such services in the future :-)!
---
Thank you Joe & DJ Elite!
Reviewed on

3/25/2015
Joe and Elite Sound were absolutely amazing during the process of my wedding planning. Joe was extremely helpful and made everything so easy, not to mention patient and accommodating! Everyone's energy and passion got my husband and I so excited for our wedding and we couldn't be happier with our weddings music entertainment. Thank you Joe! Desiree and Ricky K.
---
March 21,2015 wedding with Jay G
Reviewed on

3/23/2015
clarice s
Where do I begin to describe Jay G and Elite Sound Entertainment. First let me start by the first time I saw Jay G in action. It was back in July 2012 at my cousin's wedding. A little over a year later I was engaged. The first vendor I contacted back in 2013 was Jay G at Elite Sound. I remember that 2012 wedding and thought it was the best I had ever been to and needed to have Jay as our DJ. The first appointment with Jay, before he was even finished speaking I handed over our deposit check. From that moment, for the next 2 years Jay answered every message and helped us plan our wedding for TWO YEARS. He was so patient, flexible, understanding and incorporated EVERY detail with our wedding. Then the day came March 21,2015, I have heard many DJs claim to be able to "read the crowd" and they never fulfilled that promise. With Jay, that day, he absolutely did read our crowd. We had people from 18 months to 95 years old. Every single guest was on the dance floor. He kept the energy going all night and knew the perfect times to slow it down. He even helped us celebrate my father's birthday which was the same day by getting the guests to sing happy birthday while my father cut his cake. Our best man gave an awful speech and immediately after Jay came to check on us. He took care of everything and was so sincere with us from day one. I literally will book Jay for every single event I ever have and so should you. Please don't book a DJ who "claims" to give you everything you want and doesn't deliver. Jay delivers EVERY time. You will not regret booking Jay.
---
Thank you DJ JayG & Elite Sound Entertainment
Reviewed on

3/23/2015
Larissa M
We had experienced Elite Sound Entertainment at a good friend's wedding, so we knew right away we wanted them to DJ our wedding. DJ Jay G was our DJ and he was incredible! He brought so much energy to the wedding, played all the songs we love and kept the party going all night! He was so easy to work with from beginning to end. The music and lights display really set the tone we were looking for for our night. We highly recommend DJ Jay G & Elite Sound Entertainment if you want a fun and exciting dance floor at your wedding!
---
Fantastic DJ!
Reviewed on

3/22/2015
Deirdre
Joe was fantastic! He met with my husband and I twice and was available in between meetings to talk about the music for our wedding. He was a great listener as I shared my vision for our wedding day music. He understood the atmosphere I wanted to create at my wedding and provided suggestions to enhance our playlist. He kept in touch with me the night of our wedding to make sure we were happy with the flow of the music. He even worked with our maitre d to make sure our entrance and reception went smoothly. I can't say enough about his professionalism, clear communication and support on our wedding day! He's a 5 star DJ!
---
WE HAD THE MOST AMAZING DJ!
Reviewed on

3/19/2015
Dawn P
Joe P. exceeded our expectations! We planned our wedding from San Diego and Joe made the entire process seamless. He is passionate about what he does and truly takes the time to get to know you. He is extremely easy to talk to and quickly learns your personality and the music you most enjoy. We named only a few songs we wanted to hear, and from there, he knew exactly what to play the rest of the night. We had the most amazing dance party! Thank you, Joe, for being a part of and helping to create the best day of our lives! It was a pleasure to have you celebrate with us!
---
Awesome!!!
Reviewed on

3/17/2015
rebecca b
Jay G at Elite Sound did a fantastic job. They were professional but a lot of fun. They know what their doing and had everyone on the dance floor all night at our wedding. We were on that dance floor down till the last minute, my husband lost some of his voice from singing all night lol! Go with these guys and you will not be dissapointed!
---
awesome
Reviewed on

2/09/2015
Exactly what I hoped for! We had so much fun with Kevin as our DJ
---
Excellent
Reviewed on

2/03/2015
Jade C
Our wedding was 11.29.2014 and we used Elite Sound. Dave Mondo was our DJ. Dave and the MC were fantasic! Our guests partied all night long and they met all my requests with ease. You can totally trust these guys! I highly recommend them!
---
Best All-Around DJ
Reviewed on

1/29/2015
Brian H
Elite Sounds entertainment was amazing at our wedding on January 2nd, 2015! Not only are they the most down to earth, helpful guys but they are also the best at what they do! We had the best time at our wedding due to the music, our friends and family never left the dance floor. They played a good mix of everything, oldies and todays hits! They even took requests while using their best judgement. When we first spoke to Joe we knew immediately that we wanted Elite Sound for our wedding. He made everything so easy! We also used their photo booth and their new instagram booth which was raved about by our friends/family! Thank you so much for making our wedding one of a kind!!! We definitely recommend them to anyone who is looking to have some fun at their wedding/event!
---
Elite
Reviewed on

1/26/2015
Professional, organized, great choice for wedding entertainment!
---
JOE P is the best!
Reviewed on

1/21/2015
Kaitlin D
We got married on New Year's Eve and Elite Sound Entertainment was one the first vendors we booked! Many of our friends had previously used Elite Sound Entertainment for their weddings and highly recommended them. With that and the fact that there is not 1 bad review on them we decided to set up a meeting. From the moment we met Joe we knew we had found our DJ. My husband and I felt extremely confident with hiring Elite Sound Entertainment and Joe P. Joe was available whenever we needed and was really invested in making us happy. We ended up booking our ceremony, cocktail hour and reception music with them along with our photo booth and up-lighting . Both my husband and I agreed that music can either make or break your wedding. When the day came, JOE P and Elite Sound Entertainment more than delivered. EVERYTHING WAS PERFECT! So many of our guests came up to us and commented on how amazing our DJ was and that we had the best wedding music. Even both of our 90 year old grandparents were up dancing all night long. We even had people complement our ceremony and cocktail hour music. I highly recommend Joe P and Elite Sound Entertainment – you won't be disappointed!
---
Is there a 10 Star Rating Option?!
Reviewed on

1/12/2015
Silvia B
Ladies & gentlmen, if you are looking for entertainment for your upcoming event, look no further! Jay & his team at Elite Sound Entertainment provided entertainment services at our NYE wedding at the Westmount Country Club on 12/31/14. My husband and I met with Jay in the spring of 2013, and decided to book our event with him right away. Jay was an absolute gem to work with! He was extremely flexible, honest, informative, and extremely excited to work our event. My husband & I read through reviews, and received personal recommendations to work with Elite Sound. We are so glad that we did!! We are both from Portuguese background, so we found it very important that our bi-lingual guests were just as entertained. Our dancefloor was packed the entire night! Jay & his team got a feel for the crowd and had everyone amped up, which my husband & I were concerned with due to the cultural background, and the guest age range. Throughout the night Jay checked in with us asking if we needed anything, or if we felt that we needed to do anything differently at any point. I was an anxious bride, and anytime that I had any concerns/questions I bombarded Jay with e-mails & text messages; he responded right away. He always provided his opinion & information when needed. The office manager was also very helpful, as she provided regular contact & "reminders" when things were due. The planner website is also an excellent tool to use as it is easy, resourceful, and helped keep me organized, unlike other entertainment companies that we met with. Future brides & grooms, save yourself the time, and book with Elite Sound Entertainment. We loved working with Jay, & will continue to recommend him to our family/friends & will certainly book for future events!
---
Best night! Never stopped dancing!
Reviewed on

1/06/2015
Adrianne R
Elite Sound Entertainment was the absolute best decision we made for our wedding day. DJ Jay Gumnitz was incredible, from the time we booked to planning the specifics to the actual day of. So professional and accommodating to our requests. It was perfect! The dance floor was packed all night and the photo booth was a huge hit. I can't thank them enough for the work they did. I highly recommend their services for all brides in the NY/NJ area. You will not be disappointed!
---
#1 DJ
Reviewed on

1/05/2015
Crystal C
My husband and I planned our wedding for NYE and during our planning we didn't realize it would be so hard to find people to want to work on New Years. We had been to a wedding were Dave was the DJ, we were impressed start to finish. He kept us on the dance floor the entire night with his amazing play list. From then we knew we wanted him to be our DJ so we crossed our fingers and made the call. Dave took us on, holiday and all. The planning was easier then expected, he walked us through the entire planning process. We put our trust in Dave and he didn't let us down. He made the extra effort to make sure the NYE count down was special and to our liking. Everyone including us loved him and we couldn't be happier. We highly recommend Dave to anyone looking for a very professional, well organized DJ that will make your party stand out from the rest.
---
Outstanding Service!
Reviewed on

1/02/2015
Brittany L
I used Elite Sound for my wedding last weekend and they did an incredible job! Not only was their site extremely helpful and user-friendly for pre-wedding planning (which is helpful when you're planning a wedding from so far!) their service the day of was outstanding. They played all my requests and also added in songs that my crowd responded perfectly to. I would highly recommend their services to anyone. Thanks again to Elite Sound and DJ Jay G to help make my wedding day perfect!
---
Amazing!
Reviewed on

1/02/2015
Catherine J
From day 1 DJ Jay-G was nothing short of amazing. He was extremely helpful with the entire process from start to finish. He was able to take our vision and make it a reality on our special night. Our guests have still not stopped raving about him. He kept the dance floor packed the entire evening and made sure to appeal to all our guests. Five stars does not do him enough justice. I highly recommend him, you will not be disappointed.
---
DJ Jay G - Simply the best
Reviewed on

12/29/2014
Kimberly P
Three words to describe Elite Sound Entertainment and their star DJ Jay G - Simply The Best. If we could give more than five stars we would. Jay and his team helped make our day the greatest of our lives. Jay truly knows how to put on a great reception; his coordination with us was perfect and he made it clear to us and to our guests that we (especially the bride) were the stars of the show. The music was choice (all your favorites, nothing cheesy, and even some cumbia for my Colombian family), the energy was perfect, and the dance floor was packed all night. Jay and his team are the best. If you are booking a wedding and want to have the best one ever, sign him up. You will be thankful that you did.
---
Great DJ
Reviewed on

12/29/2014
Amy S
From our first meeting to our wedding night Jay G. from Elite was amazing. He was on point with everything, didn't pressure us into anything, and made the entire process so incredibly easy for us. He was flexible and just easy to work with. He made suggestions without being pushy, knew exactly how to get our guests up and moving and had the perfect amount of guest interaction without being obnoxious. We received so many compliments from our guests about what a nice job they did and that was huge because we had quite a diverse crowd. I am so grateful to Jay and his team -- they set everything up beautifully and were just a delight to work with -- I highly recommend them!!
---
DJ Danny Gee
Reviewed on

12/22/2014
Kristin P
I can not say enough great things about Danny Gee and his team. He did an amazing job for our wedding and all of our guest danced all night long! Would absolutely recommend him to all of our family and friends.
---
DJ JAY-G WAS AMAZING!
Reviewed on

12/15/2014
Katie C
DJ Jay-G was truly amazing throughout our entire wedding planning. He was easy to talk to, made great suggestions, and knew exactly what we were looking for. The night of our wedding he had every single person on the dance floor the ENTIRE NIGHT! We couldn't have asked for a better DJ!!!!! We would recommend Elite Sound Entertainment to anyone, especially DJ Jay-G!!!!!!!!!!!!!!!!
---
DJ Jay G..... The Best
Reviewed on

12/07/2014
Steven M
DJ Jay G was amazing at my wedding and i would recommend him in a heart beat.. He was prompt professional and read the crowd like no other dj I have ever seen. My wife and I were extremely pleased with the outcome, we even had guests coming up to us throughout the night telling us how great our dj was.. enough said!!
---
Send Email