Home

Emily Wren Photography
About this Vendor
Simple & Fresh
Using art and photojournalism as a foundation, Emily captures images that narrate your story and show your love for one another. The result is a simple and fresh aesthetic, rich in narrative images and telling details. Emily has been featured in Martha Stewart Magazine, The Knot Magazine and SMP.
Details
Contact Info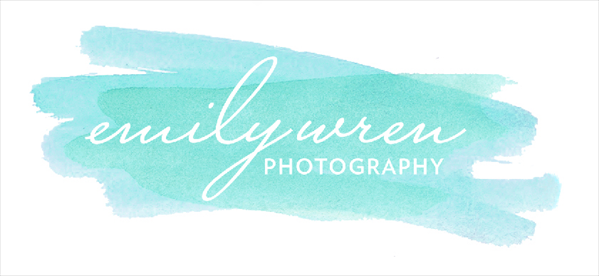 1639 N. Hancock St, Philadelphia, PA
We recommend you book her... now!
Reviewed on

4/14/2014
Amy K
We're going to start this review by saying you should be booking Emily Wren photography for your wedding. Her photography is elegant, modern and timeless. She captures the little moments and the energy surrounding your big day. We had the honor of taking our engagement photos in NYC and Brooklyn. Emily was game for the job and we ran all over NYC with her and her second shooter. The photos are beautiful and we just want to frame them all! For our wedding, we only received our 'sneak peek' but they are gorgeous. She is quick thinking and found us an inside location within a few days notice...given that it poured on our wedding day. She knows how to work with family members and to get everyone looking their best.
---
Amazing Pictures
Reviewed on

1/29/2014
Kelly K
Emily did a wonderful job with our wedding photos. 6 months later, I still can't get over how much I love them! She picked out some really great but simple backdrops for our formal pictures which was my favorite part. Our "sneak peak" of pictures was sent to us not long after we returned from our honeymoon, and the full set came a few weeks after that. I've seen some photographers inundate couples with pictures (both good and bad pics)...but Emily spent the time picking out the best one or two of each shot which was PERFECT for us. Best of all, I think our pictures were a really good representation of our day, and they really bring back memories. We are so happy with our choice and highly recommend Emily Wren Photography!
---
Still Can't Get Over How Beautiful Our Pictures Are
Reviewed on

1/07/2013
allison h
Although wren and field are a bit pricey, their work, their flexibility, and their sweet demeanors speak for themselves and make them worth every penny. Our pictures look like they came out of a wedding magazine (and we are not the most photogenic bunch! Just kidding!) and unlike so many other photographers, Cassidy and Emily didn't force us into uncomfortable poses or 3 hours worth of prom-like golf course pictures. Our photos are very organic and aesthetic. They really used the grounds of our wedding site and our wedding party so well. I can't wait to get the pictures printed and framed. Bottom Line: not cheap, but the best quality photos returned in a reasonable amount of time and VERY professional, punctual, flexible, and enjoyable women to work with. If we had it to do all over again, we would 100% book with wren and field.
---
Reviewed on

5/22/2015
Kaylin C
As an NYC-based wedding singer, I have gotten to see some pretty awesome weddings and photographs, and I knew I would be picky when it came to planning my own. There are so many people to choose from online, but Emily's work really spoke for itself. Even my husband, who had thought he wouldn't have an opinion, saw a difference when he saw her photos! She was so great to work with, professional, funny, caring, and we weren't disappointed with a single photo. You will be in superb hands if you entrust your wedding memories to her talents!
---
Natural!
Reviewed on

3/31/2015
Megan M
Emily was absolutely amazing to work with. I'm not normally comfortable in front of the camera, but Emily made my husband and I extremely comfortable during our engagement photos and then also at our wedding. I told her that I didn't like posed, portrait-like, or "cheesy" photos and she gave us exactly what we were looking for. Everything came out so natural!
---
Happy Bride
Reviewed on

11/06/2014
I would love to thank Emily Wren Photography for Capturing our special day. I will treasure out engagement Photos and Wedding Photos for years to come. The did such a great job organizing our wedding party and getting the great shots we asked for as well as some surprise shots that we loved. The pictures are beautiful, colorful and clear. We couldn't be happier. I will definitely love to use them again in the future.
---
Still going strong!
Reviewed on

11/05/2014
Colleen D
We used Emily for our wedding 3 years ago and I still stare at our pictures. A lot of our wedding was DIY with small, special touches and Emily caught all those details and all the special moments of our wedding. I have pictures all over our home from her work. Not only did she do our wedding, but our daughter's first baby pictures all the way through her first 18 months. We will use her for all our special moments in life we want to capture. She is so wonderful to work with and so talented. We recommend her to everyone we know and they have used her! You cannot go wrong with Em!!
---
Emily Wren is amazing!
Reviewed on

11/01/2014
Emily C
We just received all of our wedding photos and we are blown away by the artistry and quality of Emily's work. There are so many amazing photos of both the wedding party and the guests. She and her second photographer Nick were professional but light hearted and easy to work with. They were ninjas on the dance floor- I had no idea where they were but somehow they managed to capture the evening perfectly. I think what I like most is that we got all of the classic wedding portraits but also a lot of unique shots that captured our spirits and the spirit of the guests. We also used the Little Photo Booth that was absolutely packed throughout the wedding. Just another bunch of amazing pictures to remember the night. Book Emily Wren now!
---
Amazing Photographer
Reviewed on

10/31/2014
Elizabeth C
Emily was an amazing photographer of our recent wedding this Fall. She was always available for any questions I had and was professional. Our pictures came out perfectly and she got us our photos in a timely manner which is great because several of my friends have had issues with not getting their photos for several months. I highly recommend Emily for any event that you want captured!!
---
Meets Your Needs From Every Angle
Reviewed on

10/18/2014
Larissa P
What I appreciated so much about hiring Emily was that, at every step of the process, she was mindful of needs of not just me and my husband-to-be, but also our families and guests. She really took the time to get to know us -- by sitting down personally with my mother and I to discuss the details of the day, doing the engagement session with my fiancee and I, and even coming to the rehearsal the night before the wedding to scope out the venue and get a sense of the location and ceremony! All of this attention to detail, plus her incredible shooting skills, meant that everybody got what they wanted out of her amazing photographs. We have the lovely posed formal shots that will sit on the mantles of our older relatives, but we also lots of authentic candid photos that help us remember what our special day actually felt like. It's also worth mentioning that she is excellent at being present but discreet. You'll hardly notice she's there (and if you've ever seen wedding photographers boss around a bride, or get in the way of a ceremony, you know what I mean).
---
Professional, kind, talented.
Reviewed on

10/17/2014
Allison B
Emily Wren was a pro from start to finish. We got to know each other a little during our engagement photo session, which helped lessen the awkwardness of being in front of a camera. The day of the wedding, she was courteous, quick and understanding. She knew when to not push me to take more photos (being a bride is very overwhelming) and was nearly invisible on the dance floor. Our guests told me later how great they thought she was. Never in anyone's face. Our sneak peek was emailed to us 48 hours after the wedding, and we had nearly 1,000 professional, creative, beautiful shots after just a few weeks!! She has also submitted the photos to be featured in wedding blogs, which I love. I have already recommended Emily to a friend who is using her for her wedding in a couple weeks. You won't be disappointed.
---
wonderful experience from start to finish
Reviewed on

10/15/2014
Emma C
We absolutely loved working with Emily. While she seemed a bit young when we initially met with her she soon proved to be quite knowledgeable and experienced. We grew even more comfortable with her during our engagement session and were thrilled with the photos we got. She made excellent suggestions while also staying true to our requests and representing our interests. Leading up to the event her communication was thorough and she even went above and beyond her responsibilities by giving us advice on writing our vows and making recommendations about hair and make-up. We were particularly impressed with her organization, which was so streamlined that we finished portraits almost 20 minutes earlier than scheduled. Many guests commented on how wonderfully unobtrusive she was and we were happy with her assistant as well. While we have not gotten all of our photos back yet, we love the ones we have seen. Emily managed to make a not-so-nice hotel room look lovely in our getting ready shots and was creative in her photographing of our wedding bands and other small details.
---
Working with Emily Wren was great!
Reviewed on

10/15/2014
Lauren K
Emily Wren was wonderful to work with from start to finish. I was initially impressed with her portfolio, and then we had a great experience when it came to booking her for our wedding day. Emily was very responsive via email and over the phone, and even Skyped with us before the wedding since we could not visit her studio in person. Emily's day-of photo itinerary was super organized, and she arrived very early to scout our location with her assistant. During the event, she was super professional, friendly, enthusiastic, and she managed to be unobtrusive yet everywhere at once. We felt completely comfortable being photographed by her; her art direction was subtle and she gave us a lot of confidence and room to just be ourselves. The resulting photographs thrilled us. Not only did Emily expertly record the main events of the day, but she also really got the mood of the wedding, capturing great candid guest portraits and small moments. Her lighting was impeccable! Finally, when it came time to deliver the images, we got a beautiful wooden box in the mail with our names carved into it, and a little wooden hard drive inside -- a really great presentation. I would definitely work with Emily again and refer her to friends.
---
Great wedding photos
Reviewed on

10/15/2014
Windy C
Emily and her assistant did a great job on the photos for my daughter's wedding in May. She was very patient with all the different family photo combinations for our very large family and every shot came out great. We would definitely recommend her!
---
We highly recommend Emily Wren Photography!
Reviewed on

10/15/2014
erin m
Emily is awesome! My husband and I got married in New Jersey, but we live in Florida and did most of our planning from there. We had to hire all of our vendors based on the recommendations of friends and family. As soon as we saw Emily's website, we knew she had the style we were looking for. We didn't get to meet in person until our wedding day, but I felt comfortable around her immediately. She and her assistant were both sweet, funny, and very easy to work with. It was a pleasure having them both be a part of our day and our photographs are beautiful. We couldn't be more pleased.
---
Absolutely Amazing Work
Reviewed on

10/15/2014
Kesi C
Emily was one of three photographers in the Philadelphia area who we met with, and it really was a no-brainer to hire her. She is sweet, incredibly humble, and was willing to negotiate every aspect of our wedding package with us. Throughout our year and a half-long engagement and on our wedding day, she truly went above and beyond in our expectations. She made us feel comfortable and completely unawkward (despite our own tendencies to be the opposite during photo shoots) and totally blended into the background while we just did our thing. She was also creative and clearly has a well-honed, artful eye. On our wedding day, she got there early and stayed late, and was just so much fun to work with. Additionally, she handled our crazy/overwhelming family members with ease and SO MUCH PATIENCE (probably even more than we had ourselves). On top of all that, we never ran behind in our timing and even finished photos early so that everyone had some downtime. We haven't seen the finished product yet, but from what I've seen so far, and from our incredible engagement photoshoot (a sample of which is now in the New York Times), I am certain that they will be unbelievable. We plan to hire Emily for every life event going forward, and I have already been singing her praises to every engaged friend I have.
---
We love Emily!!!
Reviewed on

10/06/2014
Amity C
Emily is simply the best! We booked both an engagement and wedding session, although we were hesitant to spend the money on engagement photos since neither my husband nor I feel that we are very photogenic. In the end we were so glad we did. Despite our nervousness and the fact that it was the dead of winter, Emily was able to capture gorgeous photos of us that we now have framed all over the house. She was so much fun to work with and really knew how to bring us out of our shells while just acting naturally and not employing any "tricks." Emily and her assistant, Maria, also did a beautiful job with our wedding photos, despite rain and wind on the day of the wedding. They were also very accommodating of the fact that we became very pressed for time and did not turn in our photo list until moments before the pre-ceremony photos were scheduled. We were so happy with Emily's work for our engagement and wedding that we also booked her to do newborn photographs of our son. We hope to have Emily as our family photographer for many years to come!
---
Picture perfect!
Reviewed on

10/06/2014
Emily is a darling. Not only is she friendly and professional, but she is flexible and able to take excellent photos under difficult conditions. It rained our wedding day, but somehow Emily managed to capture beautiful memories with her lens. We liked her photos so much that we are having her take pictures of our newborn. Organized, reliable, and fun, you could not ask for better than Emily Wren Photography.
---
Cant wait to see the pictures!
Reviewed on

10/25/2012
Kallyn S
Emily and Cassidy are extremely talented photographers dedicated to providing beautiful, artistic photos to their clients. The engagement session allowed us the opportunity to get acquiainted while getting some wonderful keepsake photos and portraits. Cassidy drove to the venue several months before the wedding day and met with us so she would be familiar with the setting. On the wedding day, they coordinated coverage so both the bride and groom were photographed before the ceremony. They were courteous and professional and we look forward to seeing the end result. I would highly recommend them to other couples.
---
Send Message