Home

Emma Cleary Photo and Video
About this Vendor
Beautiful, creative, flawless photojournalism.
Emma and her team will capture the precious moments between you & your partner on your most special day. Emma is a true artist, a skilled painter and professional photographer trained in Parsons School of Design, each photo is a work of art. She has been creating beautiful images for over 10 years.
Details
Engagement, Trash The Dress
Contact Info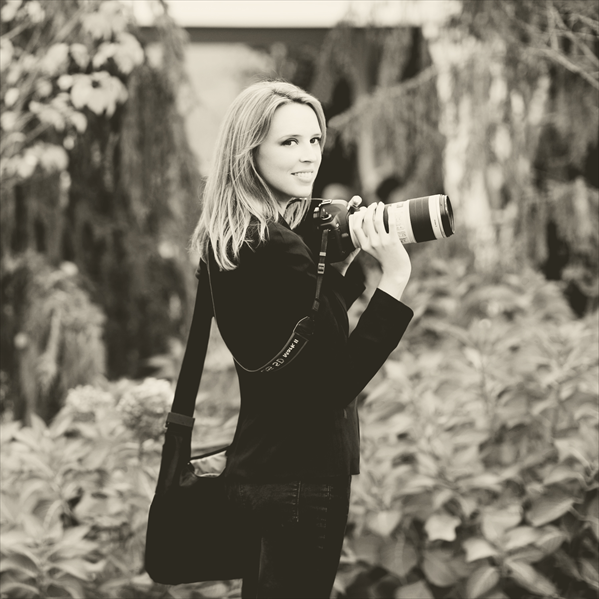 New York, NY
NYC and beyond
Reviewed on

7/15/2015
Kimberly m
Emma does beautiful work! She was a pleasure to work with, replying quickly to any question I had and being a calm presence during wedding planning which can be a stressful time. She directed us through the posed shots which look like something out of a magazine and are truly artistic, and captured all of the candid shots from the start of the day to the finish, which show the love and happiness of our day. Choosing Emma was one of the best decisions I made, I'm truly grateful for the gorgeous photos she took of my wedding which I have to look back on forever.
---
Best Photographer
Reviewed on

1/05/2014
Rachel H
I could not have had a better experience from start to finish with Emma. I so highly recommend her to everyone I meet - not just because her work is FANTASTIC but because she was so nice and easy to work with. She responded within a day to any email I sent which was very helpful since most of my vendors had to be followed up with two and three times for answers. I can't even begin to describe how GORGEOUS my pictures came out. We get endless compliments on them and I'm so happy that I now have a beautiful way to remember our wedding day. We also used Emma for videography - I haven't received the DVD yet but I'm sure that will be fantastic too. If you look at her website you'll see how great her use of color is and how beautiful and artistic the shots are. I gave Emma a list of 'ideal' pictures to get (candid shots, posed shots, details of the decor, etc). I heard her ask the second photographer several times throughout the night if he had gotten everything I asked for. And they both did. We also extended the reception by almost 2 hours and even though they had traveled out of town to shoot my wedding they had no problem staying. They were amazing.
---
Reviewed on

7/27/2015
Jaime G
We are so happy we chose Emma to be our photographer for our wedding. We knew we were off to a good start when we got 300 gorgeous images from our engagement shoot. Being that we have never done a "photo shoot" before, she was great at directing us and making us feel comfortable. At the wedding we decided to take pictures with each table (something we were nervous about being time consuming) but Emma moved it along quickly, and we now have a shot with every guest at our wedding. We received our wedding images this week (very timely after the wedding) and they are stunning as well. She really captured the elegance, magnificence and beauty of the wedding. Looking at them you can definitely see the story of how the night progressed, how much fun everyone had and how perfect it was. Would like to also commend Dimitri and Aaron, as they were a pleasure to have as a part of our day.
---
Seriously, look no further.
Reviewed on

6/29/2015
Jillian P
Before I even booked my venue, I spent hours googling weddings that were held there. I came across Emma's blog and fell in love! We just had an engagement shoot with her, and I cannot say enough great things. My fiance and I are super derpy and awkward and I was so nervous we would look like posed fools. She not only gives great guidance, she has an amazing eye and was able to capture us looking completely natural. Every photo she sent was absolutely perfect! I can't wait for her to photograph our wedding!
---
Reviewed on

6/15/2015
Emma shot our wedding in Garrison NY this spring. We are so pleased with the photos and it was a pleasure to work with Emma and her team. Emma made taking photos easy which in turn made our day relaxing and fun. I highly recommend Emma for your engagement and wedding photography.
---
Emma Cleary creates memories!
Reviewed on

6/03/2015
My wife and I were married last Fall and we were very fortunate to secure the considerable skills of Emma Cleary and her assistant. To start with she was punctual and professional. As we were rushing to the ceremony (because were running late wouldn't you know), Emma Cleary lept ahead of us like a lioness in order to capture some great shots as we walked along FiDi. At the ceremony and throughout the reception she was ever-present and yet unobtrusive. Seeing all the wonderful images she captured of us still brings smiles and tears to my eyes. If you have a special event, you would do well to have Emma's eye to help capture it all forever, with a dynamic style and timeless beauty that only she can impart.
---
Could not be happier...
Reviewed on

3/20/2015
Emma was fantastic, we could not have been happier. She was very quick and flexible in the first communications and also very flexible until the last moment. She was everywhere and yet, we never "really saw her" as she is so very discrete in her moving around both in the church as at our reception venue. We never really needed to ask her for any shots and whenever we did, she had already taken them... And then of course her photos were fantastic. A true artist at work with eye for details, light and composition. We could not have chosen better for our big day and would recommend her to anyone.
---
Great photos!
Reviewed on

3/09/2015
Alvin C
We are very happy with her photos. She was very easy to work with and great during all stages of shooting. During the actual event, she was everywhere. She captured many priceless moments during our special occasion and many of which we the Bride and Groom only saw after the event. We are grateful for her photos!
---
Amazing Photographer!!!
Reviewed on

1/07/2015
We interviewed a lot of photographers before choosing Emma and her team for our photo and video. I felt a personal connection with Emma more so than any other photographer. She seemed very pleasant and forthcoming with information. She was a great help in many aspects. She helped us to work out our schedule and offered some great suggestions before the wedding day, and on the wedding day she was very helpful and on point.
---
Beautiful/artistic/romantic wedding photos
Reviewed on

1/02/2015
Jessica L
I have nothing but praise to give to Emma Cleary Photography. Emma was the photographer for my wedding on 10/18/14 along with Massimo. Emma was so helpful during the entire wedding planning process and during the wedding. She responded promptly to every email I sent and was so meticulous in making sure she had every shot that I wanted taken during the wedding. And she is just the sweetest person ever which is nice during the stressful wedding planning process. And her photos are just gorgeous! They are so artistic and beautiful--every single one is a piece of artwork. I literally had tears in my eyes when I went through all of the photos because she captured so many memorable moments in such a beautiful way. My friends and family are also in love with the pictures and love the way she captured them enjoying the event as well. I did a lot of research during my wedding planning and did not find any photographer that took pics the way Emma does. She is just the best photographer out there. Hands down. I am so grateful to Emma and Massimo and could not imagine my day without them. They gave me the most romantic looking photos that I will cherish forever.
---
Incredible Talent Emma Cleary
Reviewed on

12/30/2014
It was such a pleasure working with Emma Cleary she is an incredible photographer and artist. She sees the world thru a lens and her images turn out like paintings. Emma is also extremely professional, assertive and direct. I would love to work with Emma again n the near future.
---
Emma Cleary - Top Notch Photography!
Reviewed on

11/20/2014
Kayla L
From the moment we met Emma to our post-wedding exchanges she has been nothing but professional and dedicated to her craft. Prior to our wedding day she was always prompt when it came to answering our questions and we had nothing but trust in her. On the day of the wedding Emma and Massimo got right down to business and despite the rain, multiple lighting changes and various locations they adapted and didn't let anything get in the way of them getting a great shot! When we received our wedding photos we were thrilled! Emma captured every single detail and it allowed us to relive our wedding from start to finish. Emma also retouched all of our pictures making them look flawless. She had an ability to capture all of the little candid moments, without us even knowing she was taking a picture, therefore the photos felt so natural and are beautiful. We would highly recommend Emma and her team to anyone!
---
Superb service, Flawless photos
Reviewed on

11/15/2014
Nefitieri S
Emma and her team photographed our wedding in Nassau, Bahamas in February, 2014 and the experience was amazing. From the moment we first spoke to the delivery of the photos, we were impressed. My husband and I wanted pictures that told our story and captured special random moments throughout the ceremony and reception and they were spot on. The editing of the photos, the placement of the party and/or bride and groom, the lighting, location scouting...it was all perfect. It was also helpful that they were so friendly and outgoing because we were concerned that they would have a hard time traveling back and forth on a foreign island they weren't familiar with, but, they took the initiative to ask questions and use resources outside of what we told them before the festivities began. Ultimately, Emma Cleary Photography is creative, intuitive and avant-garde. We wish we could do it all over again and take 1000 more photos --- it would be worth it!
---
Emma Cleary
Reviewed on

10/30/2014
David S
Emma and team (she had two other colleagues) were Awesome!! As a groom who is not a fan of pictures, they were extremely professional and very easy to work with. They were quick and did not waste time, but also not rushed. We both were running late but Emma was very calm and helped us get all the locations my bride wanted in Central Park. During the reception, you knew they were there but they really mixed in well with the guests, almost as if they were part of festivities. I think this helped them capture all the key moments of the ceremony and festivities. They did a great job of including all the guest shots we asked for as well. I just showed the initial results to my family and they were blown away by her work. Very professional and extremely high quality results at a reasonable price.
---
Best Wedding Photographer in NYC!!
Reviewed on

10/30/2014
Payton R
If you want a photographer with an amazing artistic eye, who will capture you at your best on your wedding day.... hire Emma Cleary. Emma and her team photographed our wedding in Central Park last Friday. Emma is extremely professional and well-organized, such that I barely noticed she was there during the 'getting ready phase.' The first look and family photos were seamless and very fun! Emma has already shared the proofs with us and the photos are just amazing - works of art! As my sister said, there is an artistic suprise in nearly every picture! Based on the direction that Emma was giving during the 'first look' and 'family photos', she and Aaron truly captured us at our very very best! Because the team included two photographers and one assistant, we have a wonderful mix of posed and candid photos. Professional, artistic, and prompt!
---
The best there is.
Reviewed on

10/29/2014
Emma and her Team are so extremely talented. I could not believe how gorgeous the photos from our wedding turned out. I look at my photos almost every day and they still make me cry each time I look at them. every image is framed in such a way that they all look like a piece of art you could hang on your wall. Emma was so great to work with; she was so kind and attentive, she made us feel so comfortable and made the experience fun and easy. We are so fortunate to have been able to work with Emma on our wedding day and to have these amazing photographs.
---
Best Photography and Videography!!!!
Reviewed on

10/24/2014
Andrea H
Emma Cleary and her team are simply amazing! My husband and I are so pleased with her work! I met Emma three years ago when I had a photo session with her for my new head shots. My head shots came out fantastic! I was so happy with the results. When my husband and I started planning our wedding, I knew we had to have Emma shoot our special day! Fortunately for us, she was available! Emma was always so responsive and extremely professional. She always answered all of my questions and I always received super quick responses from her. I knew we were in good hands. The day of our wedding, Emma and her team arrived right on time and got to work right away. They were so professional and made us feel comfortable. The angles and shots captured of our wedding day were beautiful! Emma made sure all of our shot requests were fulfilled! Emma and her team were very discreet in their approach and most of the time we didn't even know they were there! We got our digital prints less than 2 weeks after our wedding! We were amazed at how quickly we received them! As soon as we chose our pictures for our albums, she immediately got to work on it! Our highlight reel is perfect and she managed to creatively incorporate our wedding theme. We can't wait to see the full video! If you are looking for a wonderful photographer/videographer who is professional and talented, look no further than Emma Cleary!
---
Great job
Reviewed on

10/23/2014
I hired Emma to take my engagement photos in new York and she did an amazing job! We were on a time crunch and still managed to get some amazing shots. She was very helpful and took us to some great locations. Highly recommend her :) Oh and she sent over my final proofs within a few days!!!!
---
Bashful Bride's Look No More
Reviewed on

10/23/2014
Dana P
Im one of those people that doesnt like my photo taken, i just never like my photos. We knew when selecting our wedding photographer we needed to stress this to the one we chose. We searched and searched...we came across Emma Cleary's photos amd immedistely fell in love with her talent. The day of our engagement shoot i was so nervous. How akward is this going to be hating most every photo im in? Well to my surprise once we received our photos there were so many great candid shots i had a hard time just picking one for our save the dates. Bashful or not this is the photographer you want, Emma's talent is beyond the average and she is wonderful and very flexible to work with.
---
The perfect match
Reviewed on

10/23/2014
My fiance and I decided on a very simple intimate wedding on 12/12/12. We opted to splurge on high end photos and an unforgettable honeymoon instead of the typical 250 person wedding. We knew it would be extremely difficult to book a great photographer on what we suspected would be a very popular date. Emma came to the rescue and fit us in to her very busy schedule. We could not be more pleased with the outcome. Emma is as talented as she is accommodating and the photos were beyond amazing. Even for our modest wedding she showed an incredible attention to detail and her creativity and artistry was breathtaking. It was quite simply the perfect match.
---
Emma and her team did an AMAZING job!!
Reviewed on

10/23/2014
Jennifer R
Emma and her team did an AMAZING job taking photos before and during my wedding. She was quick to respond with both text and email, and very professional. The day of the wedding, she arrived exactly on time at our hotel and began shooting right away and did not stop until 8 hours later. We came across an obstacle where our original plan to shoot outdoors could not happen due to rain, but in the midst of uncertainty, she proactively called the venue to see if we can arrange for an earlier arrival for plan B, which shows she is able to think on the fly. She captured moments that we will forever be treasured. The outcome of the photos were AMAZING - really professional and you can see the skills she has. She added variety with color, angles, style, and detail which I loved. All our bridal party and parents were impressed and I could not have asked for better photographer on my wedding day. I highly recommend her. Thank you Emma!
---
Wonderful talent and service
Reviewed on

10/03/2014
Kay -
Emma Cleary and her team did the photography and video for my wedding a month ago. I have already gotten a chance to see my photos digitally, and they are beautiful! I am really happy with the way they turned out- Emma does an especially great job with posing and framing the more artistic shots. Prior to the wedding I had put together a Pinterest page with ideas of the shots I wanted, and shared the page with Emma. It was super easy and turnkey, she prepared by reviewing/studying the ideas, and showed up ready to go. From a service standpoint, she is willing to go the extra mile for her clients. Emma was a professional and was one of the easiest vendors to work with. Really happy with my decision to have chosen to go with Emma on both photo and video- I didn't have to worry about managing another vendor as she took care of both seamlessly. She listened to my input about not wanting video of us posing for still-shots, and took notes. While I haven't seen the video yet, based on the quality of my photos, I look forward to a cinematographic experience on the video!
---
Emma is so talented - we love our wedding photos!
Reviewed on

9/26/2014
We used Emma Cleary for our wedding and I have to say she far exceeded our expectations. Emma was prompt, kind and organised – she stayed on top of things both prior to our wedding and on our wedding day. Emma was extremely professional, and her presence was very relaxed and supportive. We cannot even begin to describe how perfect our photos are. Emma took many artistic shots, elegant photos with beautiful backgrounds as well as candid shots. The photos were natural yet breathtaking beautiful. We were amazed at how Emma was able to capture the unscripted moments; it was great to see the photos of the guests enjoying themselves as much as we did. We have never had so many compliments on photos. Her work speaks leaps and bounds for itself. We are so lucky we found her, you will not be disappointed!
---
The best memories I will ever have !
Reviewed on

9/26/2014
Emma C
My wedding was small but Emma made sure that it translated into pictures into the intimate fun affair we had. She was professional and understanding of both our budget and the ideas we had for that day. I strongly recommend her.
---
So happy
Reviewed on

9/23/2014
Danit T
I have to say that I was very, very picky in picking my wedding photographer and met with a few different people. After meeting with Emma, I couldn't stop thinking about how much I loved her work and knew I had to hire her for our wedding ASAP and I am SO HAPPY that I did. Aside from capturing the important pictures of me and my husband, she got a lot of great pictures of things I never got to see the day of and I felt like I was reliving our wedding day through her pictures which is exactly how it should be. Emma is a natural - she has never been to my venue before and was still able to find the best spots for pictures. Emma was easy to communicate with leading up to the big day and was even able to respond to my (many) emails when she was halfway around the world. We had a big wedding, 240 people, and Emma & Massimo (second photographer) did a great job, everyone is blown away by the pictures. This won't be the last time we use Emma for our events.
---
Send Message