Home

em.my events
About this Vendor
em.my events Weddings
em.my events offers wedding packages to fit the means and needs of each couple. We know that many DIY brides or couples have an idea of what they want, they just don't know how to make it a reality. As certified wedding planners, we offer a 2 hour consultation session to go over all of the details that may come up in your wedding. We specialize in day of services for those couples who want the extra help on their big day. We've got you covered from the biggest to the smallest details. We want you and your fiance, your wedding party, and your families to enjoy every minute of your big day, and not have to worry about anything that might come up. There is nothing we won't do to make your dream wedding come true.
Details
After Party, Rehearsal Dinner, Welcome Party, Ceremony, Cocktail Hour, Day After Brunch, Reception, Rehearsal, Wedding
A la Carte Wedding Planning, Budgeting, Day-Of Coordination, Full Service Wedding Planning, RSVP Tracking, Wedding Website, Planning

Contact Info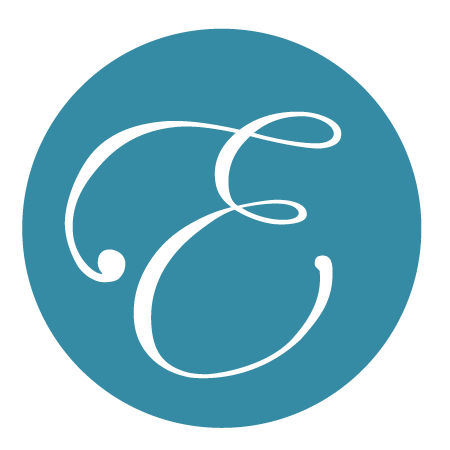 Reviewed on

10/16/2017
Tasha J
Emmy was my personal planner for my wedding. Words don't even express how thankful I was to have her help me. She was very calming about the whole process. I had never been married so I didn't know what to expect. When I first got engaged I felt I didn't know ANYTHING. Emmy... Read More calmed me down very quickly and just let everything sink in. It was so awesome to just bounce my random ideas off of her and see what was physically possible! I had my reception at a hotel and didn't realize there were so many technicalities. The best thing I did was have Emmy come with me to a meeting with the Reception host at the hotel. Emmy made sure that there were insurance policies that I was allowed to have certain vendors come, along with budgeting. If you are looking for an extremely organized, knowledgeable, and creative planner, Emmy is your go to.
---
Reviewed on

10/13/2017
Meghan L
My husband and I can honestly say without hesitation that one of the best decisions we made during the wedding planning process was hiring Emmy as our Wedding Planner. She made everything so smooth, effortless, and easy that we could not imagine our day without her. She helped... Read More me to research various vendors if I was having trouble finding the right fit for our needs, and made suggestions or referrals while remaining respectful of our budget. On the day of the wedding, she came equipped with everything you could possibly need from extra hair supplies to a sewing kit. Her preparedness came in handy, as she ended up having to re-sew part of my mother's dress! Emmy is so passionate about her work, and it truly came across in the details of our wedding. She shared great ideas and added such creative touches to the details to make our event special and unique to us. Joe and I couldn't have asked for a more professional, detail-oriented, organized, and fun-loving Planner. Thank you, Emmy, for making our day so special and stress-free!
---
Reviewed on

10/24/2016
Caitlin G
Emmy is truly a wedding day god-send! She was worth every single penny and more. I hired Emmy for wedding day coordination, she went above and beyond all of my expectations. She kept me and my guests informed throughout the day, and handled any small issues that came up. For... Read More example, there was an issue with our wedding cake delivery, and Emmy handled it like a pro - I didn't even notice anything or know about the issue until days later. Emmy is kind, polite and professional. Hiring her is like having insurance on your house or car - why wouldn't you?! She's absolutely fantastic, and truly the reason why our day went off without a hitch!
---
Reviewed on

10/21/2017
Alyssa K
Emmy was a fabulous day of coordinator. She made the stress of the day's logistics non-existent!! Thank you thank you!!!
---
Reviewed on

10/16/2017
Hannah L
Kristina was amazing at every step of the way! I was able to relax and enjoy my wedding because I knew Kristina had it under control.
---
Reviewed on

10/16/2017
N C
Emmy and her team were a dream! So easy to work with and responsive to all of my needs and questions. I highly recommend them!!
---
Reviewed on

10/16/2017
Sarah M
I worked with Emmy Events on my wedding in May 2016, and she was fantastic! My wedding day was perfect thanks to Emmy's help with the planning, set up and execution of the wedding and reception. You can be sure your wedding will go perfectly if you use Emmy Events for your... Read More special day.
---
Reviewed on

10/15/2017
Danielle A
Emmy was a huge help as we started our wedding planning. She was a great resource to point us in the right direction as we didn't know where to begin with the process. She was also available every step of the planning whenever we needed her. The day of the wedding she came... Read More prepared for anything that might come up and made the whole day run smoother. Emmy was friendly, professional, and very knowledgeable about planning and made the process a lot easier.
---
Reviewed on

10/15/2017
Tara K
Emmy is so much fun to work with and helped take the stress out of wedding planning! She was very organized and really knew what I was looking for, which was amazing because sometimes I don't think I knew what I was looking for :). She is great at listening to what you're... Read More saying, and what you aren't saying, to make sure you feel comfortable with every decision made. On the day of the wedding, she kept us on time and made sure any potential issues were handled efficiently, truly keeping our wedding day stress free!
---
Reviewed on

10/12/2017
Angela S
My husband and I worked with Emmy for our wedding and we are indebted to her professionalism and quick thinking. We had so many last-minute complications the day of the wedding that would have put many brides over the edge! From broken shoes, a disappearing florist and lost... Read More projector, Emmy was able to take care of every thing that was thrown in her direction. Having Emmy help with our wedding allowed me to spend the day focusing on what was truly important; beginning my new life with my husband. Emmy was fun-loving and resourceful and I would recommend her services to anyone planning an event.
---
Reviewed on

10/12/2017
Samantha H
Emmy is a fantastic wedding planner. For her to be able to take care of things for us from out of town was truly amazing. From putting together our vendor list, itinerary, picture list for the photographer, she had everything down to the small details taken care of. It was... Read More wonderful to have someone to be able to take off the stress of the day so we were able to enjoy our big day. I highly recommend em.my events for anyone's events!
---
Meet The Events Director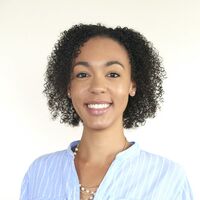 Kristina Kenan
Kristina was born and raised in Minneapolis, MN and graduated from the U of M with a degree in Economics & Finance. While holding corporate positions she found time to work her true passion assisting with as many company events as she could. In her free time she planned & coordinated several weddings. When she found Emmy she knew it was the team she was meant to be a part of. Kristina loves to plan and organize. She'll do whatever it takes on your event day to ensure everything goes as planned in the eyes of you and your guests. No request is too big or small for Kristina, consider it done!