Home

Essential Sounds Entertainment
Details
Classical, Country, Dance, Disco, Folk, Hip-Hop, Jazz, Pop, R&B, Rock, World Music
Rehearsals + Parties, Wedding
MC Services, Sound Equipment, Music, Audio/Visual Equipment, Equipment, Rentals + Equipment
Contact Info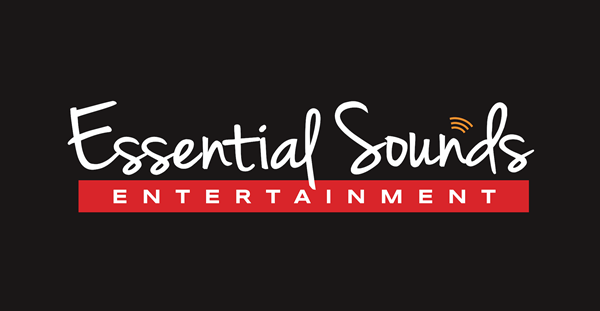 Reviewed on

11/15/2017
Kelli W
The best night of my life and Essential Sounds had such a HUGE PART of what made it so amazing. I️ can't believe how many people sought us out to tell us how much they loved our DJ. Can't recommend them enough!
---
Reviewed on

9/24/2017
Meredith D
We found PJ after asking friends to think of the "most fun" weddings they'd been to and find out the DJ. PJ delivered exactly what we wanted: a packed dance floor, a seamless run-of-show, and trust and ease throughout the planning process. For our wedding, making sure that... Read More people were dancing all night long was hugely important. PJ worked with us to make sure that there was never a lull. He played great music that had our friends and our parents' friends dancing (we let him use his discretion based on what he read the crowd as wanting-- mostly top hits + wedding classics). He helped us figure out the timing to make sure we could get dance sets in between 4 dinner courses and two sets of toasts. And he had a really good energy as MC. My husband and I couldn't have been happier with our choice in PJ. Working with him remotely we had a lot of blind trust in him, but he and his team exceeded our expectations.
---
Reviewed on

6/11/2017
Laura M
This business made my wedding a hit. PJ was always prompt in responding to emails and calls during the early process. Our DJ for the event was Anthony and he was high energy and listened to all of our requests. (Anthony was also very quick to respond to us when we reached out to... Read More him) People loved the music and only ever stopped dancing to eat or head to the bar. This is an amazing business that I would recommend to anybody looking for a DJ.
---
Reviewed on

6/04/2017
Amanda M
Since we had seen PJ in action at other weddings it did not come as much of a surprise that he was an incredible DJ, but I can't stress enough how happy we were with him and how much we appreciate the thoughtfulness of his song selections. From the very first minute all of our... Read More guests of every age were on their feet dancing and loving song after song PJ was an absolute pleasure to work with and all of our guests are still raving about the incredible DJ and music. I highly recommend PJ for your next wedding or event!
---
Reviewed on

11/25/2016
Kerry H
We were married at the end of September, and worked with PJ. We were very leery about hiring a DJ to start off with, and did not want the over-the-top, obnoxious, club- type DJ. Essential Sounds' motto delivered exactly what we were looking for- upbeat, personalized... Read More entertainment without being in-your-face. He was completely professional, friendly, and flexible. The music selection he created for us was great, and he led the reception through everything we wanted. We were not on time for the start of the reception, but PJ took it in stride and kept the party going on schedule regardless. I became quite anxious in the days leading up to the wedding, and I relayed this to PJ, and I have to say he was amazing. He said "I got this", and he totally did. Much appreciated =). I felt very confident and in good hands, and will definitely look to hire them again for any event in the future. I tell everyone looking for a great DJ that PJ and Essential Sounds are the guys to go to.
---
Reviewed on

10/09/2016
Robin B
We Love PJ! I was referred to PJ by a couple people and love working with him. Excellent communication, tons of knowledge of ALL music genres. We had a lot of trouble picking a first dance song because my hubs and I have very different taste is music, but PJ solved all of our... Read More problems. Our guests were dancing ALL NIGHT LONG! All my guests were even talking about what a great DJ he was. not cheesy or corny at all. Great DJ, great guy, great service. You will love working with PJ!
---
Reviewed on

6/30/2016
Caitlin C
PJ & his team at Essential Sounds were so phenomenal to work with. The music played at my wedding reception was one of the main things I cared about- I wanted to have fun at my own wedding and don't love a lot of traditional "wedding songs." PJ really took my interests to heart... Read More while also catering to the crowd and mixing it up a bit. People were on the dance floor the entire night and a few people mentioned they barely took pictures or ate anything because another good song kept coming on. I wanted to spend some time outside (since we were at the beach) but that didn't happen either because the music was so good. He was also great about working with us from farther away. My husband and I weren't able to meet with him live so we did a video chat and PJ was able to suggest songs and play YouTube videos within the chat. He had some amazing ideas that we ended up using for our ceremony/reception. I can't thank him enough for making the day SO special.
---
PJ
Reviewed on

11/24/2015
Pamela F
PJ is the owner and very good at what he does. The communication and ease of correspondence, really did it for me. great mix of music and ability to entertain. My only complaint? Mispronced the last name of my flower girl #justask
---
Reviewed on

10/11/2015
MonChere D
I met PJ through a co worker who used him for his wedding. Fellow co workers had been to that wedding, and everyone had nice things to say. From working with our budget to the final day, PJ was nothing but attentive, communicative, and a pleasure to work with. We knew... Read More nothing of dance music, as rockers. PJ catered to both our rocker friends AND dancing friends and family! He even found a DIFFERENT version of our ceremonial song to start off the reception after our dance. What a wonderful surprise! I would recommend Essential Sounds to anyone looking for a good DJ who will make sure you're happy all night.
---
Best DJ Out There!
Reviewed on

7/21/2015
Pru W
My husband and I could not have been more happy with PJ and Essential Sound! From the first meeting through the end of our wedding, PJ was personable, professional, and went above and beyond to make sure our special day went as smoothly as possible. We loved that PJ took the... Read More time to get to know as a couple and seemed to just get us. He took all of our special requests and played each song at the perfect time. He got the party going from the start and played the right music at the right time keeping our guests entertained and on the dance floor. If you are still looking for a DJ for you wedding or event, PJ is your guy.
---
Reviewed on

6/16/2015
Jessica G
I first reached out to PJ when one of our other vendors fell through. PJ was very responsive, told me he did have avaialbility at our venue and had worked their before. Since he was also recommended through our photographer, he gave us a referral discount. PJ didn't try to... Read More upsell us on anything at all but did tell us about all of the other services that Essential Sounds offers - someone to sing, a logo on the dance floor, ceremony musicians and even a photobooth. Had we not been contracted with other vendors, I definitely would have taken him up on the other services. PJ was not available for our wedding date, but put us in touch with Anthony. Anthony was very quick to answer any questions that we had. We met with Anthony in their offices to discuss the feel and flow of the wedding. The music was very important to my dad (as he put together his own version of a playlist) and to us as well. We wanted our guests (of all ages) to be up dancing most of the evening. Anthony made great suggestions about the flow of the event and was able to assist with setting up a small sound system for our officiant on the day of. They really went out of their way to make sure that every aspect was taken care of. Anthony curated the perfect playlist for our wedding. It was exactly what we wanted. I would reach out to him with last minute request the week before the wedding and he was very responsive acknowledging the requests and making sure it was taken care of. Everyone said that the music and DJ were amazing. Anthony had everyone was dancing the whole night. Anthony was familiar with our venue which was a huge plus. We can not thank Anthony and Essential Sounds enough for making this a memorable night for us.
---
Amazing service, and last minute!
Reviewed on

10/13/2014
Hannah B
After a truly hellish time trying to find a DJ, we were referred to Essential by one of my husband's coworkers. Immediately after filling out the request form on their site, I got an email from PJ quoting a price and offering to set up a call to get started, which was a big... Read More deal because the wedding was only a month away. He set us up with Anthony Yepez who was awesome and incredibly easy to work with. Anthony was incredibly helpful with helping us set up the structure of the event and choosing the types of music we wanted to play throughout the night. He went out and downloaded the stuff that I wanted to hear and he didn't already have. He was incredibly accommodating to our slightly unconventional ceremony. Throughout the wedding day itself he was always on hand, making sure we were hearing what we wanted to hear and we were happy with the tone of everything. I highly recommend Anthony and Essential Sounds.
---
PJ Windle is a wonderful DJ!
Reviewed on

10/30/2013
Casey B
PJ Windle at Essential Sounds is a wonderful DJ. He really loves what he does and really knows how to keep a party going. It was really important to me that the dance floor stay full at all times. PJ made sure that everyone was up and dancing the whole time! He knows just... Read More how to transition from song-to-song and knows when to change the mood. He will also get as involved as you want him to, which is great if you just want "music," but you're not looking for an "entertainer" necessarily. PJ also did a great job getting our music preferences beforehand. It really made it so that every song played was one that we LOVED!
---
Amazing!
Reviewed on

7/29/2013
Keri D
We had PJ as our dj/mc for our wedding. PJ always made himself available to meet with us. PJ perfectly planned out every part of our wedding, including the ceremony and cocktail hour. He made sure that the dance floor was never empty and even incorporated some of my "Russian... Read More club songs." I would highly recommend Essential Sounds Entertainment!
---
Great MC, great music
Reviewed on

7/01/2013
Pam G
PJ was a great MC and got everyone on the dance floor with good music choices (no awkward forcing people to stand up).
---
Great Music
Reviewed on

5/14/2013
Jen T
We used PJ as our DJ for both the ceremony, cocktail hour and reception and it couldn't have been better! We also had their photobooth which was a HUGE hit at the party and his wife created place cards that mimicked our invitations which doubled as photo strip frames. Very... Read More cute!!
---